In the 90s, Windows was the most popular operating system that was widely used across the globe. Every other household had a personal computer, and the internet was relatively new.
You could see a lot of people using the Windows-based personal computers for personal and professional work. Never did we think that there would be a competitor for Microsoft as it was a complete monopoly.
However, with time, things changed so drastically that now millions of people across the globe own a Mac. The trend seems to be changing with time. Since many users of Mac have migrated from the Windows, there are a lot of things they are not aware of. One of these is they do not know how to record audio on Mac.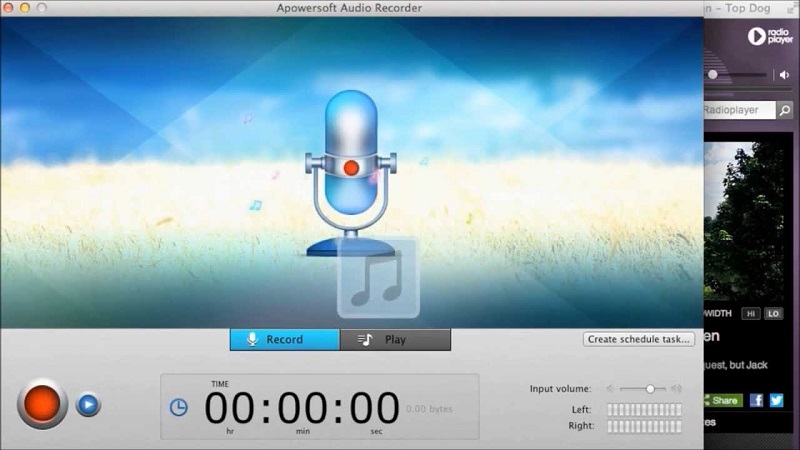 In the current times, anything can be learnt online as there are plenty of tools available. There is a list of audio recording software available on the net. We will discuss how to address this issue by using some readily available audio recorder for Mac.
Microsoft was doing a great job in terms of improvising the user experience with their Windows platform; however, Apple came up with some amazing designs and features that made many people wonder what is so special about Mac.
This might sound a little off; however, the fact is Apple comes up with different computers with various specifications and many options. Apple has different versions of Macs available for the users.
From these, you can find a Mac that suits your budget and requirements. Since PCs do not come from a single manufacturer, there are a lot of options in the market. So, people are left confused about which product to pick.
It is quite interesting to note that the Mac market share is smaller than that of the PC. Apple is not in the first or second place when it comes to market share when compared to the other PC makers. There is Lenovo in the first place followed by HP in the second, then Dell and Apple.
Personal computers have a lot of great software packages that are available for pretty much any computer-based work. Some can be downloaded free of cost while others can be purchased, but one thing is that they do not come with the machine.
When you take a Mac out of its box, you will see an awesome collection of useful apps like Photos, the music maker app Garageband, the movie maker app iMovie, the video conferencing inbuilt Apple app, FaceTime, the popular iTunes, Apple Maps and more.
You will be able to edit music, create movies, compose songs and get your work done with ease.
There is also the Mac App Store that gives you access to a world of apps to be installed on your Mac. You can also install Microsoft Office on your Mac. You can even use Windows; you can install Windows along with the Apple OS – this is also the reason why people love Apple.
Macs are expensive, and that is something everyone is aware of. The reason why Apple products are expensive is because it is of high quality and every single Apple product is very long lasting; obviously the brand is so popular because it is best in this business.
If all you need is a simple system for using social media like Facebook and some shopping, then Apple devices are not really good choices for you. You can buy a tab instead as they are great devices that not only cost less but also can be used for the basic purposes.
If you feel that the price of Mac device is too much for you, then you might as well stick to your budget and purchase a system that suits your requirements. Apple devices speak for themselves when it comes to quality, and you will know it when you use one.
If you want a system that is of a great quality with top grade components and awesome styling then without a doubt you can purchase the Mac as it is one of the best in the world.
Coming back to the topic, you can easily find recording software for Mac on the net; you just need to spend some time searching for the right software. There is a list of Sound Recorder (Mac), which is free for download.
The issue is that most of the people come from the Personal Computer background; therefore, a lot of them are not sure about what needs to be done.
How to Record Audio on Mac?
The below-mentioned steps can help you in recording audio on Mac. There are 2 ways to do this. Here is the first method:
If you own a Mac Operating System, which is Snow Leopard or a later version, then you can use the app called QuickTime player.
First, launch the QuickTime app from the Apps folder.
Now you can open the file and then select the option Audio Recording.
The user interface will look similar to that of the sound record application on Windows platform.
Now select the option to choose the microphone input, and then save the destination.
The volume of the microphone can be adjusted, and that is displayed near the record button.
Initially, QuickTime 7 that was built into earlier versions of Mac OS X also had these options, but audio recording was a paid feature of QuickTime Pro.
The second option that is available to the users is that they can try the freely available software called Audacity. It is very popular on the web and is a useful recorder; you can also edit audio and convert the audio files with this software.
This software has a lot of features that are advanced and are better than the QuickTime, but it is much more powerful and best suited for professional recordings where a lot of editing work is needed.
How that we have given you insights about How to Record Audio on Mac, hope you will explore this feature. Do not forget to share your experiences and feedback in the comments section! And, if you are thinking about making your own Podcast channel, you can easily do that. Here is a guide for Making a Podcast.