Back in the good old days knowing How to Reinstall Windows 7 on your PC made you feel like the smartest guy in the room, didn't it? Sure it did to me!
Well, the thing is it's almost 2017 and still not a lot of people have a solid grip over How to Reinstall Windows or How to install Windows from USB.
It's not very technical or complicated, but if done wrong it surely can mess up your system and who knows you might end up losing everything you've had on the Hard-disk. Well, that's the reason why I've made this guide step-by-step with screenshots to assist you at every step.
Now a fresh Windows 7 Installation helps you cope up with quite a number of issues:-
Getting rid of Malware/Spyware/Virus
Boosting performance
Getting rid of unnecessary files (in case you haven't re-installed it in years!)
Basically, anything that lags your computer down and is caused by software, is resolved. Now it's not advisable to re-install windows 7 if you get infected by malware, or just because your PC is lagging a bit.
A word of caution? Keep in mind that reinstalling Windows over and over again isn't a good thing for your Hard disks. It might corrupt hard-disk sectors in some cases which you clearly don't want, so unless you have a very solid reason to do so, try to get things done with your current installations.
Although if it's something serious or maybe if you know that you've more than one issue like you've got virus + a lot of not-needed files + a corrupt partition and stuff then it can be used as a combined solution.
Things to do Before Re-installing Windows:-
You don't want to lose your data and work once you re-install Windows, do you? So here are some of the things you should do beforehand.
Make sure your C drive doesn't have any important files (like the ones you don't want to lose) if it does copy it to any other partition.
Have the serial key of your Windows copy ready, you don't want to promote piracy, do you?
Optional:- If you need a 100% fresh system, you can also format your C:/ drive before reinstalling the Operating system. Now it's not the best way to go about it because it makes you lose all your installed programs and drivers, but it's your choice.
How to Reinstall Windows 7 on your PC Easily (Step-by-step guide):-
So I assume you've got your Windows copy ready? Probably in a CD disk or a USB stick, either way, the process remains the same.
Insert the CD /USB into your system.
Press the restart button on your system, and then press the BIOS Screen  (Setup) button. The BIOS Screen button is the button that is displayed in the initial 1-2 seconds of your system startup and it's not always the same for every system.
Look at the bottom of the screen when your system is starting, you should see something like "Press ButtonX for Setup", that's the button you need to press.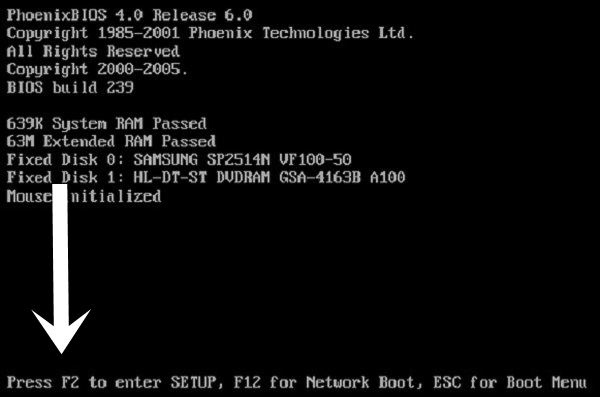 Once on t
he set up screen, you need to move towards the BOOT option, and then select your media which contains the Windows copy as the boot device.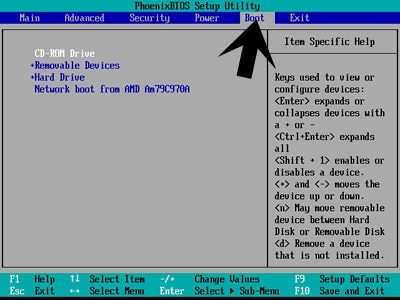 Once you do that, you'll be asked to "press any key to boot….", so press any key and your Windows 7 installation would start.
On this screen, you can choose your language and click on next.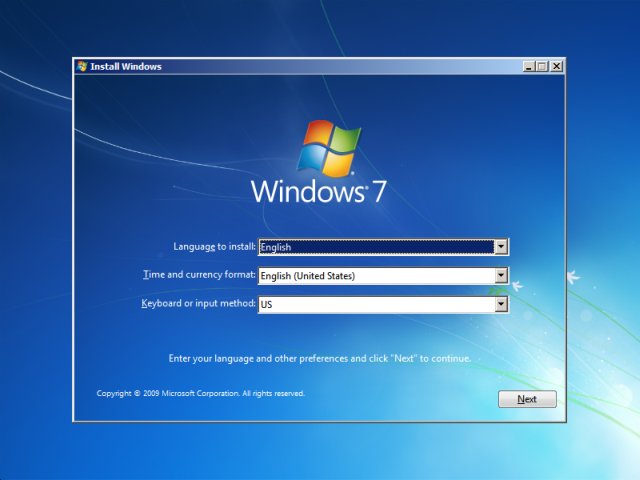 The next screen would present you with two options:-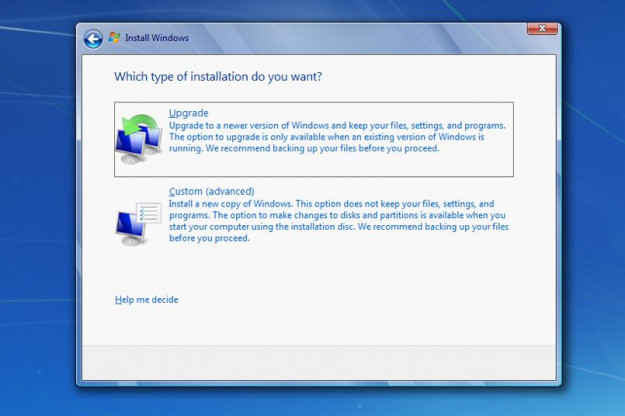 Upgrade:- Use this option if you just want a fresh Windows installation and nothing else. This option keeps your files intact, meaning you won't lose the programs you've installed or other files. But then again, this isn't the best cleaning or repairing option to opt for.
Custom:- This is the option that would clean your system head to toe. You'll lose your program installations and files but that's why we've got the backup for, right?
So anyway make your choice and click on it.
The next screen lists all your Windows partitions (drives). This is where you select which drive you want the Windows installation to be in. The best bet is to install it in the exact same drive where it was earlier, which mostly is the C:/ drive.
So choose your partition (preferable the C:/) and then click on next.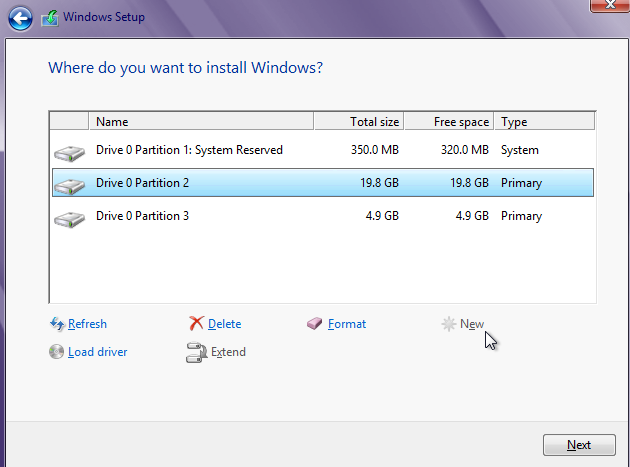 And it's done! You'll get the "installing.." screen. A word of advice? The first 1% takes quite a bit of time to come up depending on your system hardware configuration so bear with it instead of assuming there's something wrong. (Although 15 minutes is the max it would take even on a 1950's system).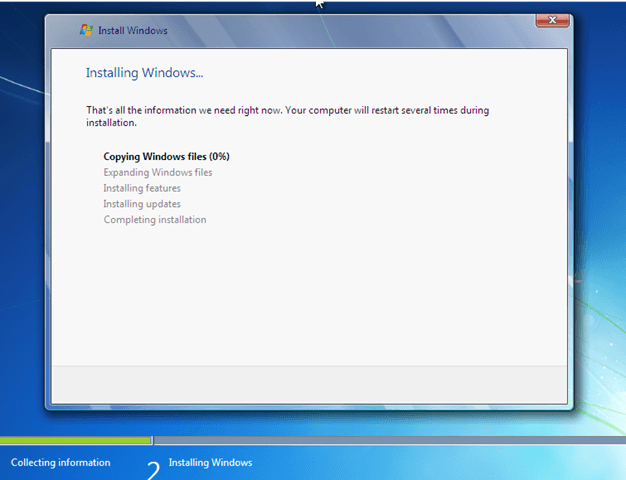 Once this is complete you'll be taken to the final screen which will ask you for details like Username and stuff so just fill it up.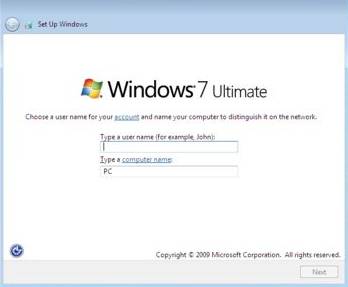 And done! You'll finally get the screen where it says "Setup is checking Video Performance" and in the next 3-4 seconds your windows screen would come up.

Final Words:-
So that was all I had on How to manually reinstall Windows 7 folks. This solved your problems regarding How to Reinstall Windows 7 on your PC Easily? I hope it did.
And well here's some personal advice, try to get a good antivirus installed as soon as you get your new OS done, it'll considerably lower your virus risks hence will boost your "OS Lifetime", and you'd have to worry much less about questions like How to Reinstall Windows 7 on Your Computer.
Although do leave your problems, questions, doubts or even just simple feedback in the comment box down there, I love the interaction.