Is your system prone to viruses? or Do you want to safeguard your system against malware or viruses? If yes, then we are extremely glad to inform you that you can do so without even using any antivirus program.
This article will be extremely useful for those who are looking for " How to Clean a Heavily Infected Computer Without Expensive Antivirus?" or "How to Remove Virus without Antivirus?" There is nothing wrong in using Antivirus for protecting your computer. There are a lot of Antivirus for Windows that you can buy. This is for those you don't wanna spend on an Antivirus.
So, let's get started with the article on "How to remove virus without using antivirus?"
How to remove a virus without using antivirus?
Method 1: Using Safe Mode.
This method will work only if you are using Windows operating system. So, it is obvious that this section is meant only for those who are using any version of Windows operating system.
Step #1: In this very first step, you need to restart your system. For this, you will have to go to start menu and then click on the rightwards arrow just beside the shutdown option. This will result in a drop-down menu from which you need to select restart option. This will reboot the system. Kindly, do not forget to save your work before performing this action ad failing to do so, you may encounter loss of your unsaved work.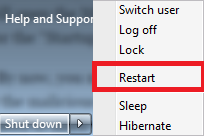 Step #2: Now, after the appearance of the manufacturers screen, you need to press the F8 key repeatedly in order to get the list of boot options. Once you have got the mentioned, then you can certainly proceed forward for the next steps.
Step #3: Now, from the boot options which you have got, you need to select "Safe Mode".  Once you have entered in the safe mode, then you are now required to press "Windows + R", or you can get straight to run from the Start menu itself.

On the run text field, you are required to enter "MSConfig" without quotes and then hit enter or press OK. This step of yours will open the Microsoft Configuration program for you. From the MSConfig window, you are required to navigate for the "Startup" tab. Once you have located the same, then you now need to click on it.

Step #4: By now, you may be able to see the list of all the programs which will run on your startup. Now, you need to identify the malicious programs which are set to operate at the system startup. Once you have identified them then, you need to mark them uncheck so that they won't run at the system startup.
Once you have done the mentioned, then you can now click on apply and then OK.
So, this way you can easily find an answer for "How to Manually Remove Computer Viruses Without Antivirus?"
Method 2: Using Command Prompt.
Kindly take a note that this method removes only basic viruses and you will require a quality antivirus to remove all the hardcore viruses from your system.
Step #1: In this very first step of this method, you need to open the run utility of Windows. For this, you can prefer either going to run from the start or pressing "Win + R" shortcut key. This will open a window for you. On the text field, you are required to type "cmd" and then hit enter.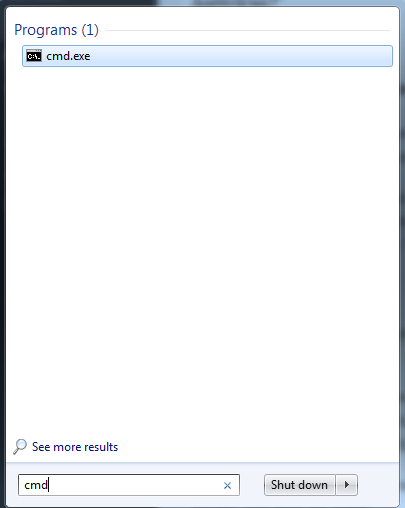 This will open the command prompt window for you and for further proceedings you need to have a look at our next steps.
Step #2: In this step, you need to select the drive which you think that it is infected with viruses. For instance, if your C drive is infected with viruses then you need to type "C:" without quotes at the command prompt terminal. Once you have done that, all that you need to do is to hit enter.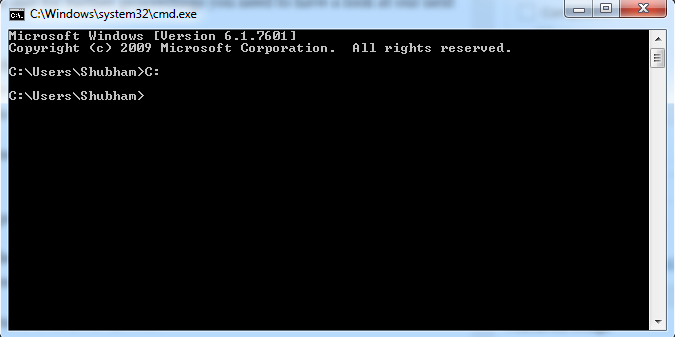 Step #3: After successfully executing step #2, you now need to type the following "attrib –s –h *.* /s /d " without quotes and then hit enter.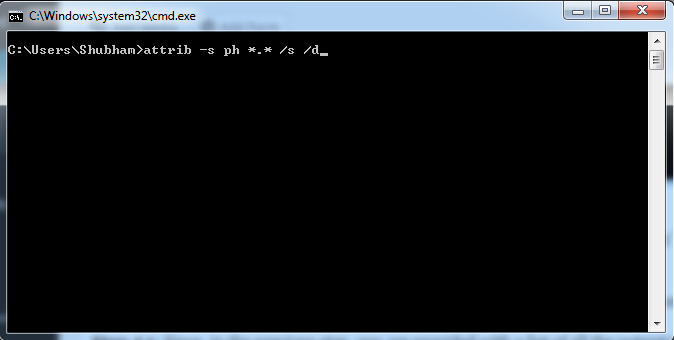 This will show you a list of programs which may be potentially harmful to your system.
Step #4: Since, in the previous step, you are provided with a list of all the potentially harmful programs on your system. So, now all that you need is to go to the corresponding drive and delete the files.
This way you can easily get rid of the basic set of viruses from your system.
Here are some tips using which you can get rid of harmful programs.
1: You need to visit task manager. You can do so by pressing "ctrl + alt + del" and this will open the task manager for you. Now, you need to click on the "Processes" tab and then analyze the processes carefully. If you can see some unfamiliar programs which are taking a high amount of resources, then you certainly need to get rid of this.
2: If you are a tech savvy then you can definitely consider looking down your registry for viruses.
3: If the problem due to viruses prevails then consider reinstalling the operating system. This will delete the viruses while installing a fresh operating system on your machine.
4: The only safe way in order to get rid of viruses from your system is to get an Antivirus system. The fact is that they are extremely helpful in detecting and removing viruses. Moreover, some of them are available for free. So, the best way is to get an antivirus program and install it on your system. It will safeguard your system from viruses.
Antivirus actually tend to slow down the computers. If you are facing any significant change in the processing speed of your computer, that may be due to virus. Once you removed the virus, it will get back to its normal speed. Although, you can do other things to speed up windows computer performance.
So, this section brings us to the end of this article on "How To Remove Virus Without Using Antivirus?". However, we recommend using a good antivirus on your system so that it can safeguard your devices against the threats and viruses.
If you are aware of any other methods on " How to remove a virus from a computer without using any antivirus?" then do let us know through the comments section below. Your addition is highly appreciated.
If you liked this article then do give your feedback and suggestions. Also, do not forget to share it among your circle.
Thank you for crossing by and giving it a wonderful read.
Stay tuned and keep visiting.