If you are familiar with both Windows and Ubuntu, you'll notice that Ubuntu does not have any Safe Mode or Auto repair tools, as Windows has.
Ubuntu's latest version 16.04 requires at least a 2 GHz dual-core processor, 2GB ram, and 25 GB space in HDD. However, even if you are using an older version such as 14.04 workarounds described in this guide will work similarly to the latest version of Ubuntu.
Ubuntu does provide a Recovery menu as well as a reinstall option using which you can fix a Ubuntu installation without getting affected your programs and files. This guide is dedicated to How to repair Ubuntu if it won't boot and you'll find ways to give life to your existing Ubuntu installation.
NOTE: If you notice that your PC is not booting anything, or you are not able to boot up via a USB and Live CD, you need to check the configuration of your Pc's boot order. However, if this does not help you might like it, but you probably need a hardware update.
How to Repair GRUB2 When Ubuntu won't Boot?
Ubuntu 16.04 LTS and other Linux distributions make use of the GRUB2 boot loader, which means if there is a problem with your GRUB2 boot loader, maybe that is why you are not able to boot Ubuntu. However, it can be solved by repairing the GRUB2 bootloader.
Follow the steps and you'll learn How to repair Ubuntu if it won't boot by fixing the GRUB boot loader.
To check if you have access to GURB2 boot loader, start your computer while holding the SHIFT button. It should open a menu that contains the list of installed Operating systems. If you see the menu, means you just accessed the Grub boot loader.
Another side of the coin is if you did not see a menu with boot options. Possibilities are that your GRUB boot loader is not functioning and preventing Ubuntu from the boot. GRUB boot loader can be overwritten if you install Windows OS after Ubuntu Installation. Installing Windows make it its own boot loader to the boot sector, so unless you fix GRUB boot loader, you will not be able to boot into Ubuntu.
If you are worried that if you repair the GRUB boot loader maybe it will prevent Windows to boot and make only Ubuntu boot. GRUB can also be used to set a Dual-boot environment on your PC. Basically, you should install any Linux distribution after installing Windows, it will result in a dual-boot setup through GRUB.
However, of course, something goes wrong with your GRUB boot loader, and here is how to fix it. How to Repair GRUB2 When Ubuntu will not Boot:
To repair the GRUB, you need a Ubuntu Installation USB or Disc. Because you need to boot into the Linux system in order to repair GRUB. In this section, we could help you reinstall GRUB2 boot loader on Ubuntu. You can use either the graphical installer or simple terminal commands. But for that, you may need to download a Linux distribution and burn it into a USB or disc, but read next to find a simple method.
To make this easier, you can just use this dedicated Boot repair disc and your Pc will be booted directly to the graphical boot repair tool.
Once this tool did repair the GRUB Bootloader, you can restart your computer and this time Ubuntu should load fine. (The GRUB2 is hidden, you need to press and hold the SHIFT button during the boot process.)
If this did not help in your case, you might be a more serious problem. In such a case, you need to repair the Ubuntu installation using the GRUB.
How to Repair Ubuntu If It Won't Boot?
Once you see the GRUB boot menu, you'll find options to repair your system. You need to choose the 'Advanced options for Ubuntu' option with the help of the arrow keys and press enter. A submenu will be open, on that choose 'Ubuntu .. (recovery mode) and press enter.
The GRUB should boot your Ubuntu system in recovery mode menu, and your files will also load in a read-only mode. You'll see a bunch of different options, here are the details of the options.
Select an option and press enter.
Clean: This command will try to free up space on your file system. This is only helpful if your storage is full and because of that Ubuntu is not booting.
dpkg: It is helpful, and it does repair broken software-packages.
failsafeX: Corrects any problem due to a graphics driver or graphical server configuration.
fsck: It will scan the filesystem and fix any errors.
grub: Ths will update the GRUB bootloader. This will not help if you can access the grub boot loader.
Network: Turns on networking, because it is disabled in the recovery mode.
root: Starts the root shell prompt and from here you can give commands and can fix problems with your Ubuntu installation. Use this if you know how to use it and what you are doing. Because it is advanced and why fix the problem on your own?
Reinstall Ubuntu While Keeping Files and Programs.
If there is still a problem booting your Ubuntu installation you are left with one last option. You are still able to boot up Ubuntu with a USB or Live CD. Boot up using the installation media, the Ubuntu setup should be able to fund the existing installation and offer a 'reinstall Ubuntu' option.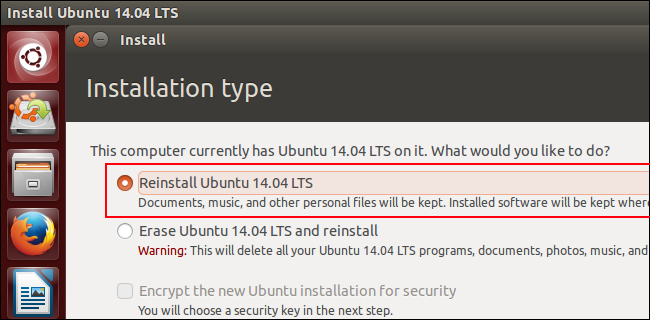 Choose the option, and a reinstall will be performed. It will keep your files and personal settings. It can also keep software packages and your other personal data. The reinstall feature will vanish the system-related settings and will make the default. So that should correct all the gimmicks and errors by any system setting configuration.
If you select that option and go through the process to reinstall Ubuntu, the GRUB2 will also be reinstalled; it'll fix any configuration error. This method will fix your Ubuntu if it didn't boot. Because theoretically, you did install the Ubuntu like you installed the Ubuntu the first time.
However, if you are still not able to boot Ubuntu, I think there is a problem with your PC's hardware or maybe with a hard disk drive.
Use Another Ubuntu version.
Alternatively, by any means, you may always want to use the latest version of Ubuntu, which is 16.04 right now. It is also advisable that according to your Computer requirement, you may need a lower version, you can find all the Ubuntu LTS versions here (where LTS stands for long-term support).
Also Read
Final words.
Unlike Windows, Ubuntu comes preloaded with VLC, GIMP, and other apps.  So moving from Windows to Ubuntu should be very hard. If you have any query concerns about How to repair Ubuntu if it doesn't boot, the comment section is just a scroll away.