Apple TV is getting better with each iteration. In its latest avatar, it is possible to dictate letters and numbers into password and email fields using the Siri remote.
This makes it easy to set up the device and sign up for new services. Apple employees seem to work with 'never let go' attitude and have nailed the hardware and software to a large extent. Hardware is no doubt impressive, but software has everything that was expected- the new screensavers, Siri integration, and the new OS layout.
The app switcher has also been redesigned with a right-to-left swiping navigation that's similar to that used in iOS.  Apps and games have slowly been trickling through the door as well.
The latest Apple TV model comes in two sizes, and this is the first time that Apple has given a choice; else they were coming only with one model with no option to choose. Now, if you are wondering how to reset Apple TV in these models then chill. When it comes to Apple TV reset, both models are same.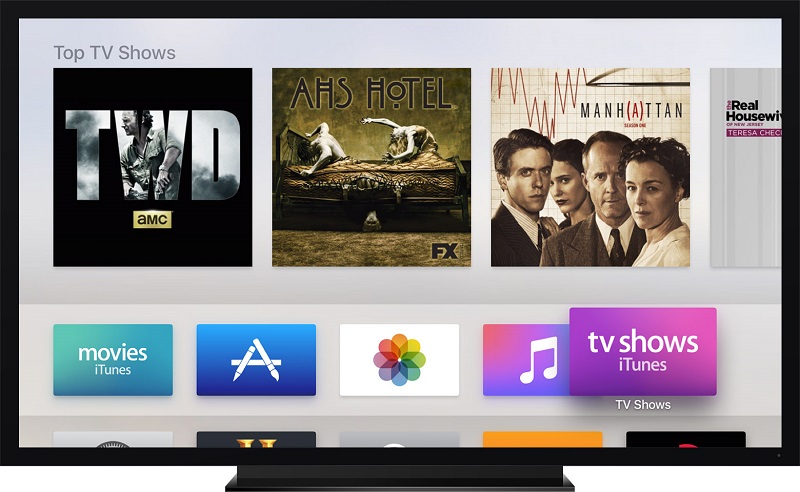 Both models have access to Apple TV apps; both have a remote, which has a touchpad and dedicated Siri button and for both you have to learn the same steps for how to restore Apple TV.
The only difference is one is 32 GB, and the other is 64 GB and so there is some difference in cost too. So, all you need to decide is only on these two features. When it comes to performance and Apple TV restore, it is same in both the models.
You should also see how to Setup and Use Apple TV to its fuller capability.
How to Reset Apple Tv in Simple Steps
Let's now see how to restart Apple TV.
Open Settings on Apple TV
On Apple TV (4th generation), select Settings > System > Reset.
On Apple TV (2nd and 3rd Generation), select Settings > General > Reset.
When you reach reset, you have the option of choosing either of the following.
Select Reset All Settings: This is the fastest way of performing how to reset Apple TV, but this will erase all the settings, including your accounts, apps, and configuration is done by you. To do this, you don't need an Internet connection.
Select Restore to Factory Settings: This will require an internet connection. Apple TV will check for updates and download and install them in case there are any.
The reset or restore process takes some time. You need to be patient and keep your Apple TV plugged into power until it's complete. Once it is done, you will have to download your previously purchased apps again from the App store; obviously, they will be downloaded for free this time.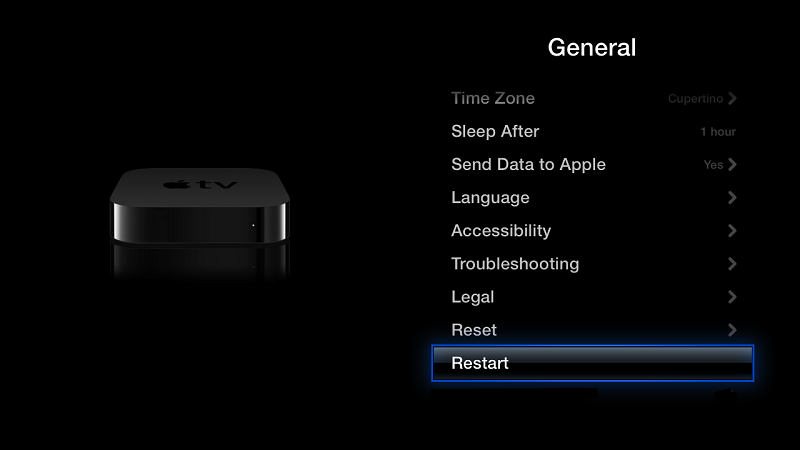 What to do if your Apple TV is not restarting? Try to follow these steps.
Using your Siri remote for generation fourth or Apple TV Remote, hold down the menu and home buttons and release when Apple TV blinking light flashes.
For the aluminium or white Apple remote, hold down the menu and down buttons, and release only when Apple TV light blinking starts.
If still your Apple TV is not restarting, try unplugging it from power, and plug back again.
Sometimes, it happens that Apple TV keeps restarting itself for no apparent reason. It can be quite frustrating and annoying to see that when you put a program on pause and come back a few minutes later, you find that you are back at the icon screen.
At such times, check if any update has come and also check your connections. If you are having Apple's newest set-top box, then an occasional bug here and there is inevitable. However, there are few easy ways to troubleshoot pesky apps and system quirks.
If any Apple TV app is misbehaving, then you can force quit it by pressing and holding the Menu button on your Siri remote.
If the problem persists, force restarts your device by going to Settings > System > Restart.
Still not resolved? Try uninstalling and then reinstalling the misbehaving app.
Try to reach out to the developer through chat if you are having trouble getting a video or audio content from a particular channel or provider. Apple provides the list of contact information for content providers for the most popular services supported on its device.
Sometimes, moving back to factory settings solves the issue, but please keep in mind that it will erase all local content that is not backed up to iCloud.
If your Apple TV is completely unresponsive, after going through all these, then perhaps it is time to connect it to your computer and force a restore via iTunes. Here's how to do so.
Plug your Apple TV into your computer using a USB-C to USB cable.
Open iTunes.
Select the Apple TV from the Devices menu, and click on Restore Apple TV.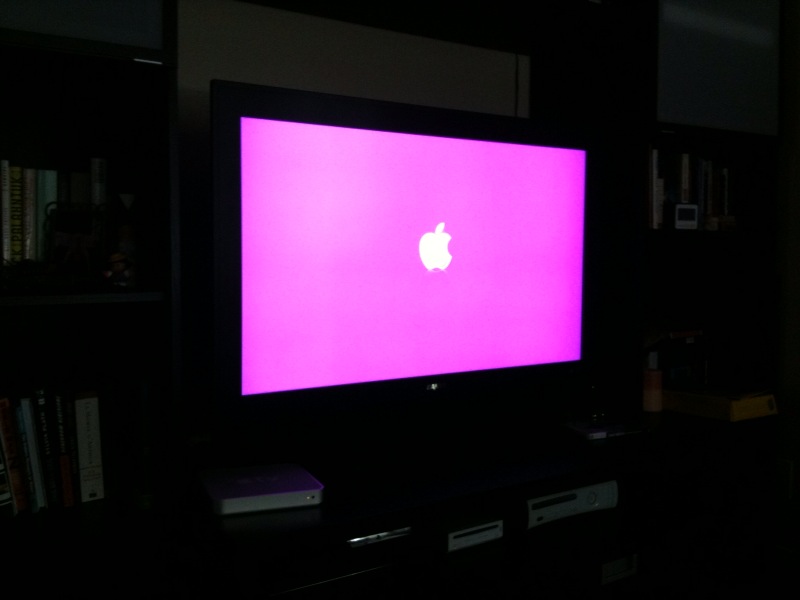 After performing these steps nine out of ten times, your problem will be sorted, but if you are the tenth one then better book your appointment with the nearby Apple store and let the professionals take care of your gadget. You will be required to give the serial number for that, which can be found in the following manner.
If your Apple TV boots, go to Settings > General > About (or Settings > Remotes and Devices > Bluetooth > Remote for your Siri Remote's serial number).
If your Apple TV is bricked, you need to connect it to your Mac via USB-C cable and opening iTunes.
No signal or whatever the problem is – are you not able to find the serial number? Turn it over and the serial number is right there at the bottom of the device below the FCC symbols and information.
Though it is in very fine print, still you can somehow read it using your glasses or the magnifying glass if you have eye power.
Do you know about AirPlay? Have you used it? If no, here is how to use AirPlay on Mac.
Apple TV is a terrific little gadget, which is continuously on the road of improvement. We don't know what the future apps will be like or what will be the quality of games, but the developers at Apple seem to be determined to conquer the new territories as and when they come.