So, in order to overcome your laziness and achieve your Fitness goals, you are all set up with the new Fitbit gadget. Many a times, it would happen that you might want to reset your Fitbit as you may be encountering some problems with it.
If it is so, then you have landed on the right place.
In this article we will tell you how to reset Fitbit? in easy and simple steps. So, let's get started:
If you are wondering What is a Fitbit then you let us tell you that fitbit is a wearable fitness gadget, which helps you to keep track of your fitness goals. It is extremely useful and can help you keep your fitness resolutions. The ostentatious features which makes it even more glorious is the fact that it also keep a track of quality sleep by considering the time of restlessness. You should sync Fitbit at regular intervals as it helps you in tracking your own performance.
How to reset Fitbit?

If you wish to factory reset Fitbit then this section will guide you through the processes involved while doing so. Though, the process is quite complicated. So, it is advised to perform it under the guidance of Fitbit customer support agent. This will reduce the chance of any mish-happenings while ongoing with the steps.
Well, there are certain cases when you might feel to perform a factory reset. We will name a few for the ease of comprehension:
1) If your Windows 10 device and the corresponding application is not detecting your Fitbit charger with Bluetooth.
2) If you are using an android device and finding it problematic with the notifications and sync.
3) If you are using an older version of android (4.3 and previous) then you might find it difficult.
Step #1: In the very first step of this method, you are required to plug your Fitbit tracker into the charger. Additionally, make sure to have the other end of the tracker plugged into a working USB port.
If you are good till this step then you are all set to go to the next step.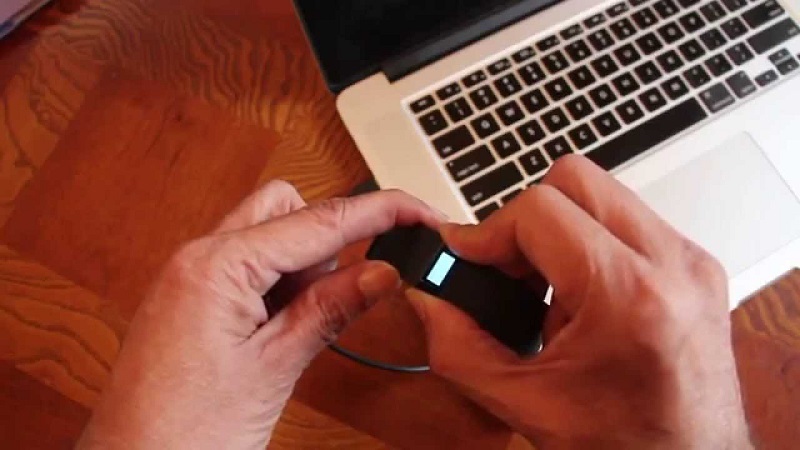 Step #2: Now, you need to press and hold the button for at least two seconds. Once you have done this then you need to continue holding the button while you remove the tracker from the charging cable.
Step #3: Now, once you have successfully executed Step #2, then you again need to hold the button, now for at least seven to nine seconds, and then release the button and immediately press it again.
Step #4: You will see a subsequent screen prompting ALT which is then immediately followed by a white screen. The appearance of these screens might be for a short time span and you might miss seeing one of those. So, you need not to worry about it.
Step #5: Due to your recent activity, just after the appearance of the white screen, you need to press the button again which will take you to the next screen prompting VIBE.
Now, this will also advance the tracker to be in vibrator mode and by now you must be feeling the vibrations.
If you have reached till this then you are going good and would love to proceed for the next steps.
Step #6: Once you are on the screen which displays "VIBE", you now need to press the button again in order to advance to the "Error Screen".
Step #7: In this last step, you will have to press and hold the button till the time you don't see the "Erase" word on the screen. Once you have reached that state then you no longer need to press the button.
The tracker will now be in an off state. You can switch it on by pressing the button again and you will get to know that the tracker has been reset if the time on your tracker shows 0:00.
Whoa, you just performed a factory reset on your Fitbit tracker.
[Additional Information]: How to setup Fitbit tracker?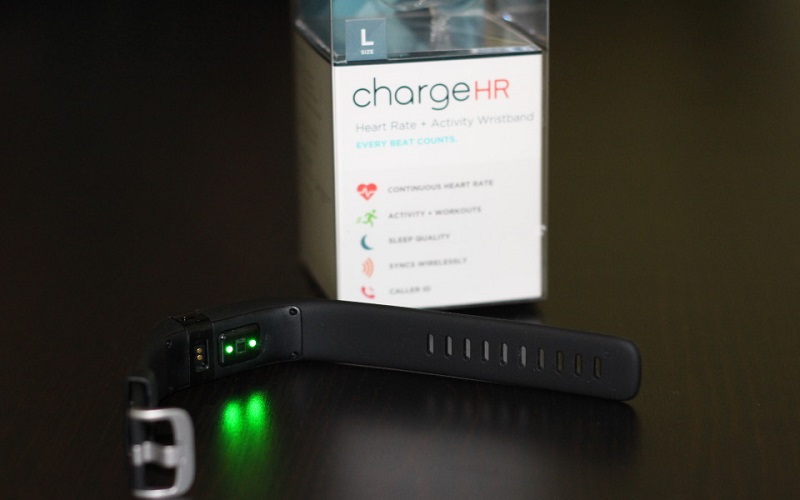 You might be interested in this section as well which deals with the setting up of Fitbit tracker. You should also see How to use Fitbit Flex.
Step #1: As the very first step, you need to download and install the Fitbit application on your device. You can get it from Google play store, Windows store, or Apple store. If you are already done with this step then you can skip this step and proceed for the next step.
Step #2: Now, in this step, you need to open the app by tapping on it and this will open the app for you.
Now, from the initial app screen, you are required to select "Join Fitbit". You will also be prompted to choose the Fitbit tracker. Just do the required and proceed for the next steps.
Step #3: Now, in the subsequent screen, just input your information. The tracker will make use of the information to accurately measure the needful.
Step #4: Now, you will be prompted to create a new account. Just input the required information and follow the simple onscreen instructions. This will setup your account and you will be then directed to your Fitbit dashboard.
Step #5: Now, in order to sync your device with your system, you need to pair the tracker with your Bluetooth capable device. In case, if your Bluetooth device is problematic then you can consider using the USB dongle which comes with the Fitbit tracker.
After this, you need to respond to the onscreen prompts which are quite simple to follow.
Let's wrap it up.
This let's wrap it up section brings us to the end of this tutorial cum guide on "How to reset Fitbit?" We hope that we were efficient enough to satisfy your curiosity about this topic.
We firmly believe that we have left no stone unturned while getting into the nitty gritty of the topic and making you understand the entire concept of it. But if you still have any query regarding resetting Fitbit then feel free to drop your query via comments below. We will try our level best to resolve that.
Moreover, if you found this article helpful and worthy, do show your love by sharing it socially.
Thank you for passing by and giving it a read.