These days, capturing videos is a very common thing. With smartphones in hand, people capture everything whether it is a tragedy or a comedy. Often you would have come across a video that was filmed sideways. Such videos are a pain to watch and if you are not a technical person, you might wonder how to rotate a video so that you can watch it properly. A good thing is, you can also rotate a video in Windows Media Player.
Whether or not you are a technical person, it's easy to learn how to rotate a video. There are a couple of excellent ways to fix this problem of how to rotate videos and if you follow the below steps you will learn 'how can I rotate a video' in no time.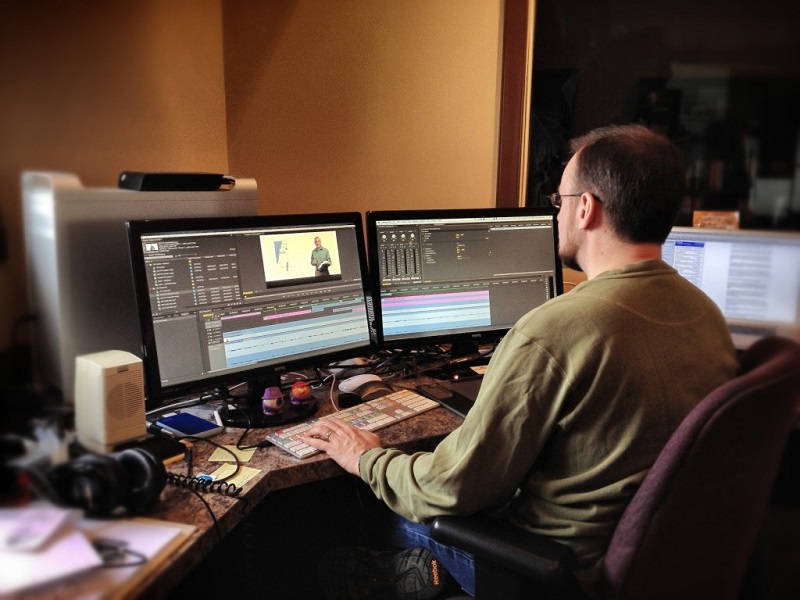 You can watch the video in the VLC video player in the correct orientation and also save it that way for future viewing, but every time you will have to go back to the VLC preferences and revert the options back to their defaults. This is indeed frustrating and hence it is sometimes said that the finished product in VLC is not permanent.
We will discuss here both methods for how to flip a video. The Window Movie Maker method, which is tried and tested, is simple to do and permanent; the VLC method is sort of temporary.
You can choose the one you like when you rack your brains on how do I rotate a video. And, if you are wondering to make animated videos, there is something for you.
How to Rotate a Video with Windows Movie Maker?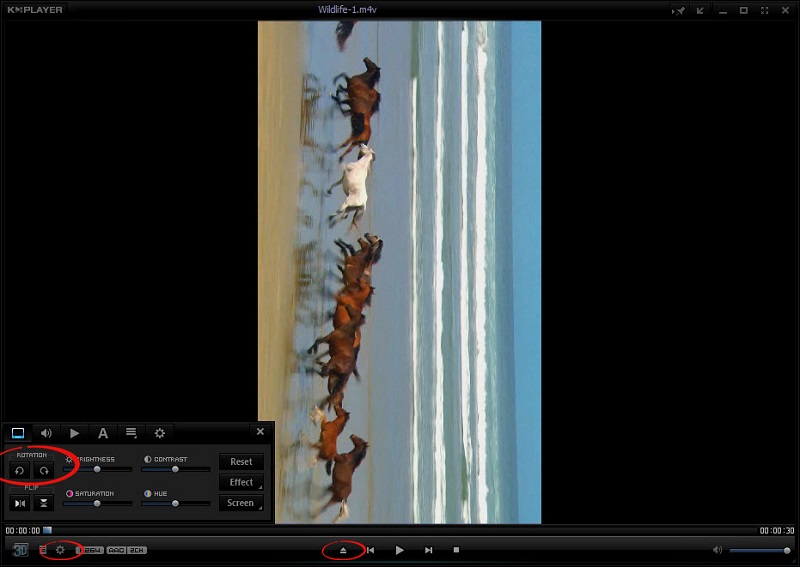 As it is not installed by default with Windows, check if your machine has Windows Movie Maker; else download it from Microsoft's website for free. When you are installing this software, click on 'Choose the programs you want to install'.
Deselect everything other than movie maker and photo gallery unless you want other applications available.
Once it is installed, you can see it in the tab on the top.
The rotation process is very simple, but first, you have to import the video for which you are learning 'how do you rotate a video' into the movie maker. On the Home tab, click the "Add Videos and Photo" icon.
Locate the video that you want to rotate and then double-click on that. If you are not sure of which way to rotate to make it right, then play it for a few seconds to get an idea.
On the Home ribbon, in the 'Editing' section, you will see two buttons, 'Rotate Left' and 'Rotate Right'. At one go, it will be rotated in 90° increments either left or right as you select.
Once you get the orientation correct, it is time to save the video as you will not want to follow the procedure every time you want to watch it.
Click on 'File' menu and select 'Save movie'. There will be many options to choose from, but if you are not sure or want to keep it simple choose 'Recommended for this project'.
You have an option of choosing it as a new file or overwriting the original, but it is always advisable to save it as a new file. This is because if you don't like the new product you can always go back to the original one, but in case you overwrite it then you have no backup.
So, give it a new name and choose a path where you want it to be saved. Now you can coolly watch it in the correct orientation every time you wish to in your default video player.
How to Rotate a Video with VLC?
Other than the method discussed above, which is easy, quick, and permanent, the other most talked about the method is the one that involves VLC. Windows Movie Maker also has a good feature but there are a lot of people who don't know much about Movie Maker. Using a Movie maker can solve some of the basic needs for video editing.
This is a shade more complex than the Windows Movie Maker, but the bigger problem here is that to make the change permanent you really need to jump through a bunch of hoops.
But in case, you already have VLC installed on your computer and you are too lazy to download Windows Movie Maker then you can go through the following steps to learn 'how to rotate video. VLC Player is a free, open-source video player that can be downloaded from the developer's website for free. If you are rotating your video in VLC, then it will keep it rotated whenever it is opened in VLC, but if you are using any other player then you will not see the finished product but the original tilted one.
First, open your video in VLC.
From the 'Tools menu', select 'Effects and Filters' or you can choose a shortcut Ctrl+E. You can also choose to click on the button at the bottom of the playback bar that looks like three vertical sliders. Either way, it will suffice for the same purpose.
Now click on the 'Video Effects' tab and select the 'Geometry' sub-tab.
Check the 'Transform' box. This will enable the menu, which has options to rotate 90°, 180°, and 270°, as well as flip and transpose the image. Close the "Adjustments and Effects" when finished.
If you want to freely rotate the video, then instead of 'Transform' choose the 'Rotate' box. This will enable Digital Angle Dial. Click and drag this to rotate the video to any angle you want.
To save this video in its new orientation, open Tools > Preferences (Ctrl +P).
At the bottom of the Preferences window, enable 'All' settings.
When you enable 'All', look for 'Sout stream' under 'Stream output' and click on 'Transcode'.
Choose 'Rotate video filter' and click on 'Save'.
One you have clicked on 'Save', now you need to save this file, which we have just rotated to the right orientation. So, go to the VLC's 'Media' menu and press Ctrl+R or 'Convert/Save'. Click on 'Add' and choose the file we just rotated. Give a name to it and select a path where you want to save it.
You need not change anything else as the conversion profile should be correct by default. Just click 'Start' and the file will be converted and saved. Every time you want to play it in any other video application, you will have to go back into the VLC preferences and revert back the options to their defaults.