Anyone who has used an iPhone would have realized that these are the best smartphones that one can have. They are more powerful than probably any other smartphone in the current times. But there is a fun part to this!
Though iPhones are highly priced, there is a very common issue that its users always have. And that one common question is how to save iPhone battery? Well, all the smartphone users face this issue – it's not just the iPhone users.
See Also: How to Use Facetime on iPhone
There have been various platforms online where people ask many questions like how to save battery on iPhone, how to make iPhone battery last longer, how to conserve iPhone battery, iPhone battery dies fast.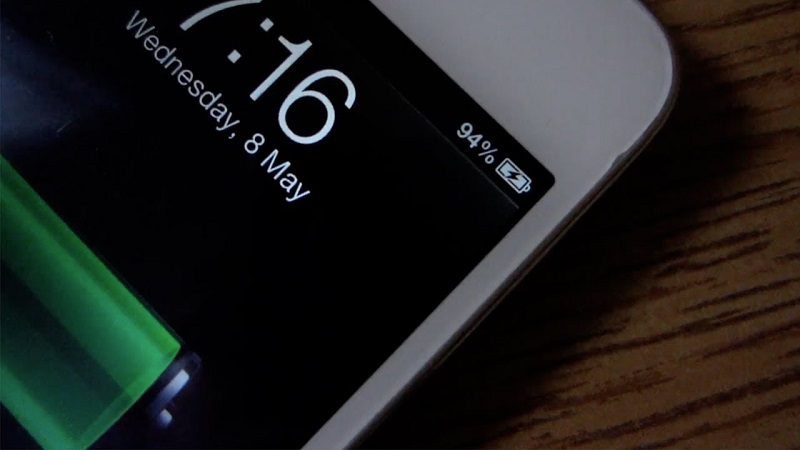 It is clear that users are not happy with the battery life; especially after the launch of the iPhone 5 and 5s, there have been many queries related to saving the battery life like how to save battery on iPhone 5 or how to save battery on iPhone 5s.
After the iOS updates, there were issues raised by the users that they had to charge their phone twice a day. All the above-mentioned questions will be given some quick solutions in this article.
How to Save iPhone Battery – Tips to Extend the Battery Life
There are many ways to save the battery life. For all those people who have this common question – "How to save iPhone battery" here is a list of things you can try
Background App Refresh – There are a lot of features designed to make the iPhone smarter. One of the features is the background app refresh. This feature tracks the apps you use quite often, and it automatically updates them for you so that the next time you open the app, the updated information is waiting for you. This consumes a lot of battery, so you need to turn this off. In order to turn it off, here is a quick guide
Go to the Settings option.
Tap on the "General" tab.
You will then see Background App Refresh.
You can disable this feature entirely, and it will help you save up battery
Automatic App Updates – If you have got iOS 7 operating system or higher, then there is a feature that automatically updates the apps whenever there are new updates available. This is definitely a great feature, but it tends to drain your battery. Therefore, it is wise enough to turn off this option
Go to the Settings option.
Now tap on iTunes and then the App Store.
You will find Automatic Downloads section.
Now you can turn off the option, and this feature will be disabled.
Suggested Apps – This uses the location information to find out where you are, what you are near and what apps are available in the App Store that can help based on that information. It is a nice feature, but not actually necessary as it can consume a lot of battery; therefore, it is better to turn off this option
Go to the Settings option.
You will then find General; tap on it.
Tap the "Handoff & Suggested" Apps
Now turn off  the option Handoff
Content Blockers in Safari – A great feature that was introduced in last release of iOS 9 is the option to block advertisements or tackling cookies in Safari. However, these can also use up a lot of battery, so it is advisable that you turn this off. The battery life that can be saved up may not be huge; however, it can still help you conserve some battery life.
See Also: How to Access iPhone VPN?
Reduce the Brightness – Screen brightness can be controlled on the iPhone easily. The brighter the screen, the more battery it consumes. Always reduce the brightness level of your screen to save up more battery life. Here is how you can do it.
Go to the Settings
Then tap on the Brightness & Wallpaper.
You can adjust the brightness as you want.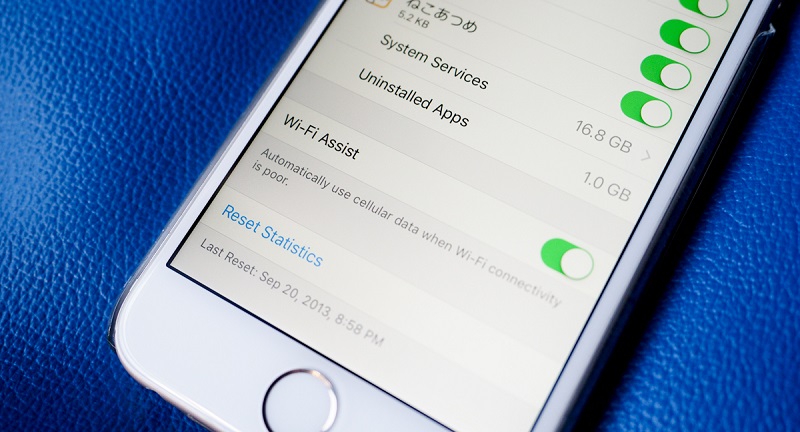 Turn off the Wi-Fi – With high-speed internet available everywhere, it is easy for iPhone users to tap into any Wi-Fi network if they have the permission to use. Using Wi-Fi is great as you can browse through the net at lightning speed; however, one has to know that Wi-Fi also consumes a lot of battery.
So, it is advisable that you turn it off when you are not using it. It is quite a simple task to do, and you will not find it difficult to turn off Wi-Fi. Follow the guide below.
Go to the Settings app
You will see the Wi-Fi option
Now tap on the option and you will be able to turn it off.
Wi-Fi can also be turned off via the Control Center. In order to do that, just swipe the slider from the bottom of your screen and tap the Wi-Fi icon to gray it out.
Disable the Personal Hotspot – This is for all those people out there who use the Personal Hotspot feature for sharing the wireless data connection with other devices.
However, in case you need it, then you need to know that the Personal Hotspot turns your phone into a wireless hotspot, which broadcasts the cellular data to other devices within proximity. This is a very useful feature; however, it does drain your battery soon – that is the matter of fact.
It is good when you are using it, but in case you forget to turn it off after your work, you will be shocked to see how quickly your battery gets drained.
See Also: How to Get More Storage on iPhone?
Kindly ensure to turn off Personal Hotspot when you are not using it
Go to the Settings app and tap on it.
Then tap on the Personal Hotspot.
Now, you can move the slider to off.
These are some of the things you can do in your quest to answer How to save iPhone battery. You will definitely find this help you, save a lot of battery. Try out all these above-mentioned tips and conserve your battery life. If you know any more effective tips for saving iPhone battery, share your advice with our readers in the comments section below.