Do you want to send payments overseas? If yes, the PayPal is certainly the best option for the same. And for this how to setup a PayPal account? Becomes an obvious question. If you already have a PayPal account and wanted to send or receive money using PayPal, here is a guide telling you how to send or receive money using PayPal.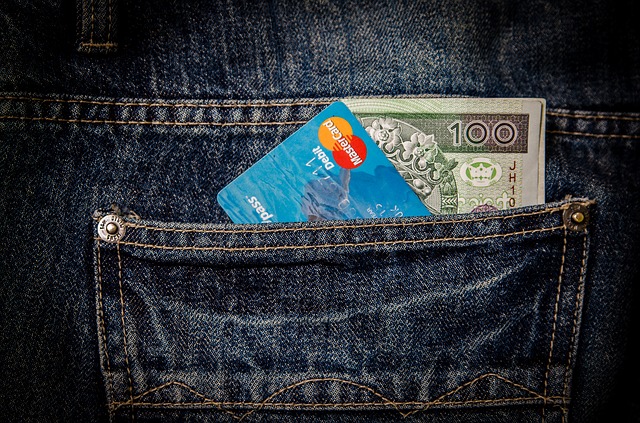 In this article, we will tell you how to make a PayPal account in easy and simple steps. Moreover, you will also learn about some of the best alternatives of PayPal. So, let's get started:


How Does PayPal work?
According to Wikipedia,
PayPal Holdings, Inc. is an American company operating a worldwide online payments system. Online money transfers serve as electronic alternatives to traditional paper methods like checks and money orders. PayPal is one of the world's largest Internet payment companies.[6] The company operates as an acquirer, performing payment processing for online vendors, auction sites, and other commercial users, for which it charges a fee.

Some fast facts about PayPal are as follows:
1: You will be amazed to know that PayPal was voted as one of the 10 worst business ideas of 1999.
2: As of 2015, Paypal had 173 million users in its basket.
3: PayPal became the subsidiary of eBay in 2002. Later on it, 2015, it was spun off as an independently traded company in July 2015.
4: PayPal was established in December 1998.
5: PayPal acquired Verisign payment solution in 2005.


How to Setup a PayPal account?
Step #1: As the first step all that you need to do is go to PayPal.com. Once you are on the home page of the PayPal website, you now require clicking on "Sign up now" or "Sign up" button which will be positioned somewhere on the window. And with that, you're well on your way to answering the question how do I setup a PayPal account.
Step #2: Once you are done with the previous step, you will be redirected to another web page where you will be provided with two options as "Personal Account" (An account for individuals) and "Business Accounts" (An account for businesses). This is one of the most important steps in how to create a PayPal account so think about which one you want.
Just go for the most suitable one for you by clicking on the checkbox next to the option. Once you are done with this, you now require clicking on the Continue button in order to proceed further.
Step #3: In this step, you now need to fill up a form which requires your E-mail ID and the password which you will use to log in to your PayPal account from now.
After you have done the needful, you are all set to go to the next step. You can do so by clicking on the continue button.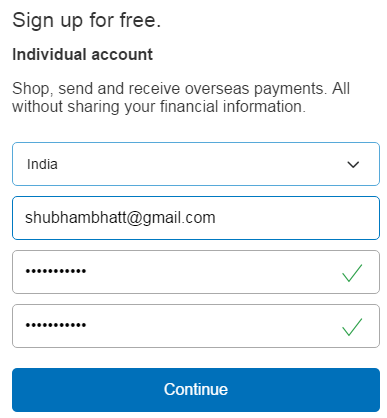 Step #4: In this step you will have to provide some profile details about yourself. This includes your first name, last name, street address, city, state or province, ZIP code, Mobile and Phone number.
Just provide the PayPal system with the required.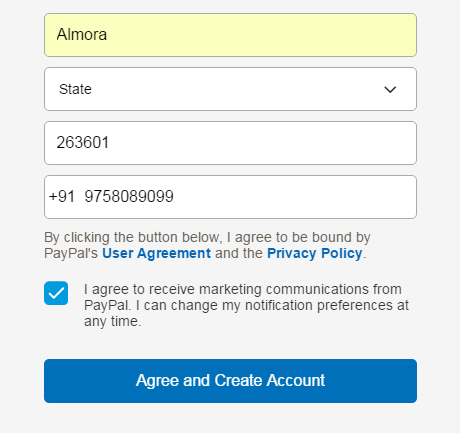 After filling all the required details, you now have to agree to the PayPal User Agreement, Privacy Policy
and Electronic Communication Delivery Policy by clicking on the check box next to the mention.
After this, click on the "Agree and Create Account".
Step #5: After successfully completing step #4, you are now one step behind completing your PayPal account setup process. In this step, you need to link your credit card or debit card along with the CVV and expiration details. Once done, complete the process by clicking on the "Link Card" button.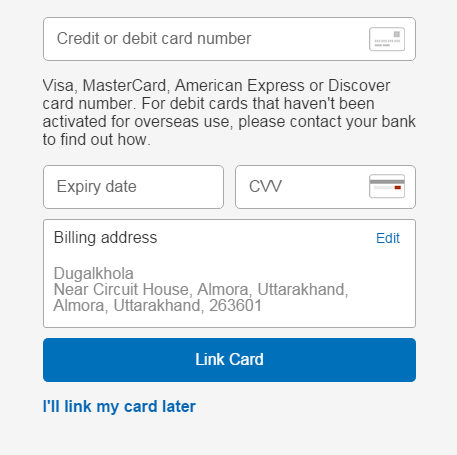 However, you can skip this section of how to set up PayPal, and add the card details later on. For this, you will have to click on the "I'll link my card later" option position just below the "Link card" button.
After doing the mentioned you will be redirected to a web page which will inform you that your PayPal account has been created.



You have now successfully completed the quest and managed to create a PayPal account of your own!
In the meanwhile, you will also receive an e-mail in your inbox asking you to confirm and verify your PayPal account. So, make sure to verify your PayPal account unless you will not be able to proceed further.


Some alternatives of PayPal.
1: Payoneer.
Payoneer is one of the finest alternatives for PayPal. Moreover, in the recent times, it has also extended its services to countries like India, Pakistan, and few others making it quite a reliable platform to use.
Payoneer was founded in 2005, and it provides online money transfers and e-commerce payment services. The company is at present headquartered in New York City. As per the statistics of 2015 are concerned, Payoneer is available for more the 100 currencies in 200 countries. You can also consider this if you are not comfortable with PayPal.
Additionally, as of now Payoneer is also giving $25 bonus for signing up for the first time. The $25 will be loaded to your account once your account has an amount of $100.


2: Skrill
A yet another great alternative for transferring money online. It is preferred because the conversion rates are quite flexible and good.
The ostentatious features of this platform include it's mobility via Android and iOS applications.
This platform was formerly called Moneybookers.
It was September 2011, when Moneybookers was announced to be rebranded as Skrill. Skrill allows sending and receiving payments in 41 currencies which include support for almost all the major debit and credit cards.


3: 2Checkout.
This is also one of the alternatives for PayPal. 2checkout supports transactions in 211 markets through 8 payment methods, 87 currencies, and 15 languages, and is trusted by more than 50,000 merchants worldwide.
This platform is serving the internet world since 2000 and is a leading global payment platform. Additionally, the service includes integration with more than 100 shopping carts.
This brings us to the end of this tutorial cum guide on how to setup a PayPal account? We hope that we were efficient enough to satisfy your curiosity about this topic.
You can also get a PayPal prepaid account just like your Bank's debit card. Using that PayPal Prepaid card, you can pay all the payments just like a Debit or Credit card. For using Prepaid card, you need to add money on Paypal account and card is ready to use.
We firmly believe that we have left no stone unturned while getting into the nitty gritty of the topic and making you understand the entire concept of it. But if you still have any query regarding PayPal account setup then feel free to drop your query via comments below. We will try our level best to resolve that.
Moreover, if you found this article helpful and worthy, do show your love by sharing it socially.
Thank you for passing by and giving it a read.
For more of such interesting articles, feel free to visit this link.