Apple pay is Apple's mobile payment service. In simpler words with Apple Pay, you can make payments via iPhone 6 or iPhone 6 Plus and all the latest versions.
Apple Watch owners can make payments using NFC chip built into their devices. It made its debut on 20 October 2014.
Since the day it has been launched, it has been growing at a spectacular rate. The ease and convenience that it offers are simply unmatchable.
And with all this hype around this amazing feature, a lot of iPhone users have been going gaga about how to use apple pay.
With Apple Pay, it has become much easier for you to pay for your purchases, both physical and online. All you have to do is pay for all those goods and services you have bought from the retail stores or the apparel you shopped from your favorite clothing store via your Apple iPhone.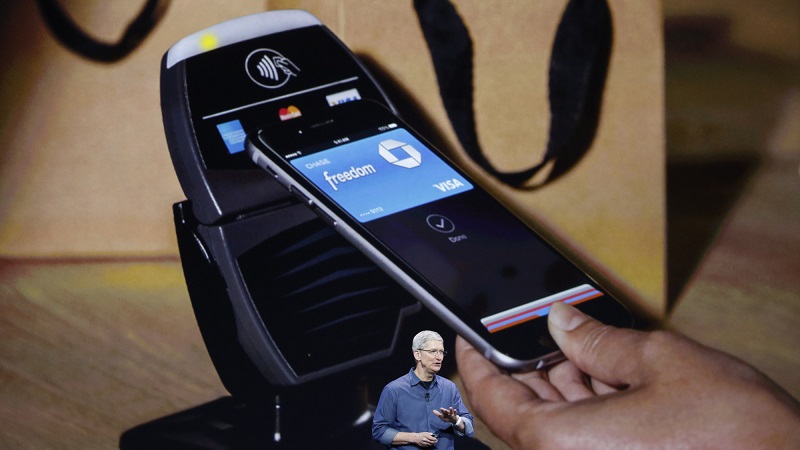 With Apple Pay, the security of the card is given the main preference. Apple creates a "device-only account number" to operate Apple Pay. It doesn't store your credit or debit card number and does not even give the number to companies or traders. It is known as Tokenization.
Apple Pay is presently only available in the US, UK, China, Australia, Canada, Switzerland, France, Hong Kong, Russia, Singapore, Japan, New Zealand, and Spain. However, they are expanding and soon it will be available in other countries as well.
Let's take a deeper look at what Apple Pay is all about and How to Setup Apple Pay on iPhone:
Setting up Apple Pay on iPhone
For all those purchases through Apple Pay, all you have to do is Set up Apple Pay on your iPhone. Once done, with just a touch of the Home button and a scan of your fingerprint, all your purchases can be made.
Before we proceed with the method, make sure to comply with the following needs in advance:
You should have an iCloud account.
Your iPhone needs to be running iOS 8.3 or above.
You need to have a credit or debit card from any bank that supports Apple Pay. However, Apple Pay currently works with Visa, MasterCard, and American Express.
A Touch ID is compulsory. So make sure your fingerprint is registered with the Touch ID feature. Even though the iPhone 5S has Touch ID, it doesn't support Apple Pay.
You should have iPhone 6 or iPhone 6 Plus. However, for in-app purchases, iPad Air 2 or iPad mini 3 can work. Apple Pay also works with Apple Watch. Basically, all those devices which contain NFC Controller support Apple Pay.
How to Setup Apple Pay on iPhone by Adding Card
Now, you need to synchronize your debit or credit card with Apple Pay to initiate purchases via Apple Pay. Take a look at the steps:
Tap on the Wallet app from your Home screen.
On the extreme right- hand corner, you can see a + button, tap on it.
The Apple Pay screen will open up. Click on the Next button in the top right corner of your screen.
Here, you can either manually input your card details or take a photo of the front of the card, i.e. scan your card details.
After this, click on Next on the Card Details screen.
You need to manually enter your card information. It will ask for your card's expiration date and the security code. To proceed further, click Next.
You can view all the terms and conditions and tap Agree to accept the terms and conditions.
Tap Agree again for final confirmation.
Select your verification method, i.e. either via an email, text, or call and tap next to continue.
Click on the Enter Code and now enter the verification code that has been sent to you. Click on Next.
Every bank has a different procedure when it comes to the authorization of the added card. In case your bank or issuer asks for more information, you need to provide the same.
As soon as your bank verifies your card, Apple Pay will start functioning. Tap Done to finish.
You can add up to eight cards on any device. Follow the same process to add more cards. So, next time you shop, just hold your iPhone near a contactless reader with your finger on Touch ID.
The wallet will be launched automatically. Your fingerprint and a small beep or vibration will confirm that you made the payment correctly.
Note- In case you experience any hindrance while adding your card, the only solution is to re-enter all the information again.
Removing a Card
It may happen that due to certain reasons you would like to remove your card. Removing a credit or debit card is comparatively simpler than adding it. Take a look at the steps:
Launch the Wallet app from your Home Screen.
Select the credit card that you want to delete.
Scroll down to the option "Remove Card" and tap on it.
And you are done! The card will no longer be available or authorized to be used with Apple Pay on your iPhone. However, if the same card is synced with other Apple devices, you need to remove them manually on each of them.
Conclusion
Precisely speaking, Apple Pay is more or less like Paytm. Though, it may seem to be a difficult process initially, but is a venture that is completely worth it. Apple Pay anyway is more secure and convenient than a traditional card-based transaction.
Usually what you do is while making a payment by card, swipe your card, then wait for few seconds to receive authorization and when the transaction gets cleared, the shopkeeper hands over the receipt and you walk out of the store with the stuff bought.
But in actual, if we look at the backend management before your receipt gets printed, the things aren't that straightforward.
Apple pay simplifies this task on both the entities, i.e. consumer and the company. Moreover, Apple Pay helps to reduce the associated costs to the issuing bank.
No more digging through the wallet to find credit or debit cards. With How to Setup Apple Pay on iPhone, just install Apple Pay and enjoy shopping like never before!