It's simple to send along your Wi-Fi password when using a mobile device. For Android smartphones, QR codes can be used instead of Bluetooth to transfer Wi-Fi passwords from one device to another.
A third-party program is required to transfer your iPhone's Wi-Fi password to Android.
Sharing your Wi-Fi password between mobile devices is easy with our guide. Instead of texting, emailing, or writing down your password in a notebook, this is the ideal method for distributing it.
How To Share Wifi Password On Iphone in 2023-Bonus Pro Tips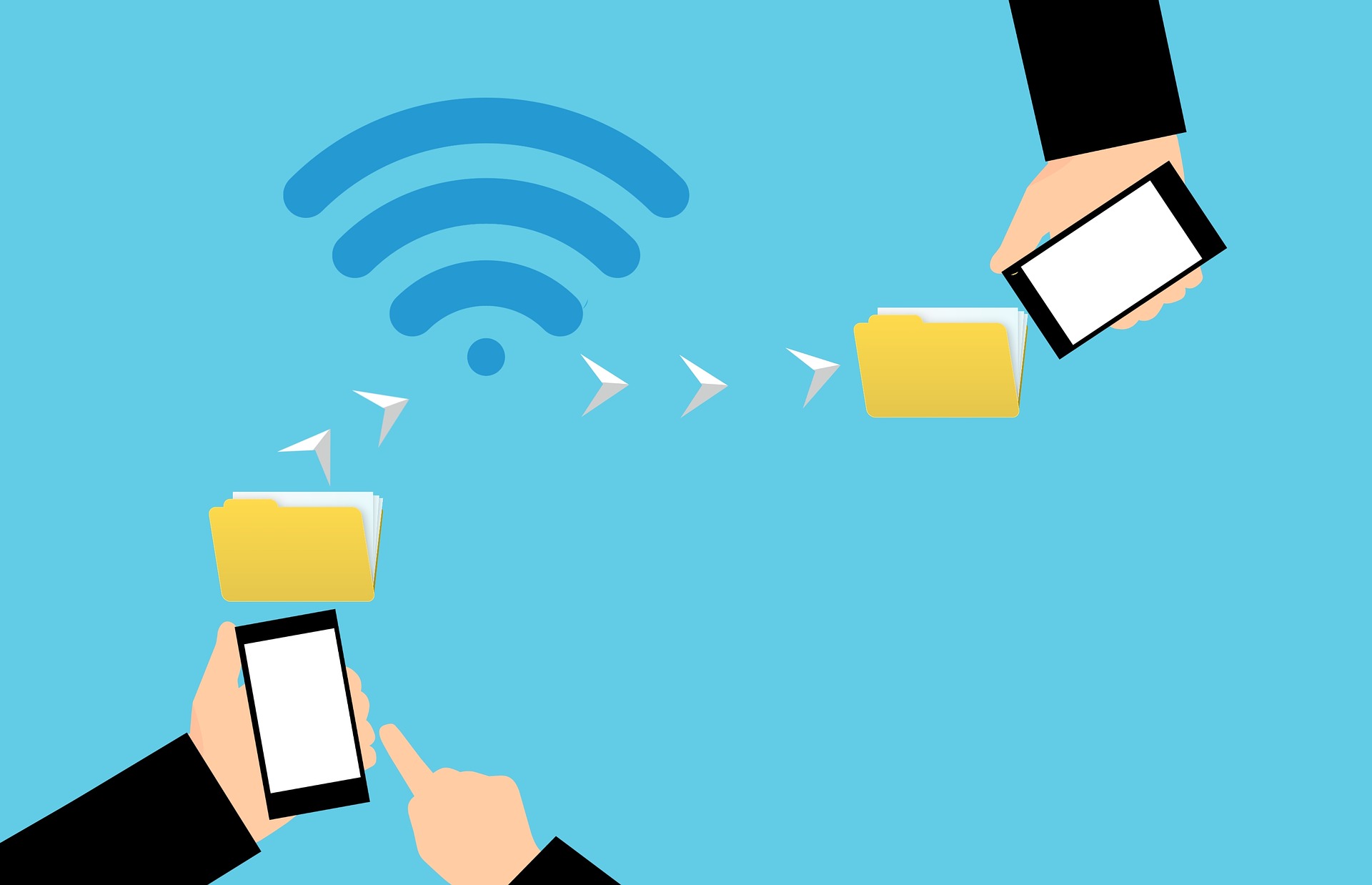 Wi-Fi sharing between iPhones: How to do it
An Apple device can easily share a Wi-Fi password with another Apple device. Wi-Fi credentials cannot be sent via AirDrop, which is reserved for sending passwords associated with other apps, websites, and services.
These instructions are compatible with iPads, despite the fact that they are mostly geared toward iPhones.
Part 1—Get the iPhones ready
Step 1: To open the Control Center, swipe down from the top right corner.
Step 2: Wi-Fi can be enabled by tapping on the white Bluetooth icon. You can move on to the next step if it's blue.
Step 3: Sign both phones into iCloud with the correct Apple IDs, and add the sender's associated email address to the recipient's Contacts.
Pro tip:
Attempting to send a password from one device to another requires both devices to be within range of one another.
Part 2—Receiving the password on an iPhone
Step 1: Open the Settings app by tapping it.
Step 2: Select Wi-Fi.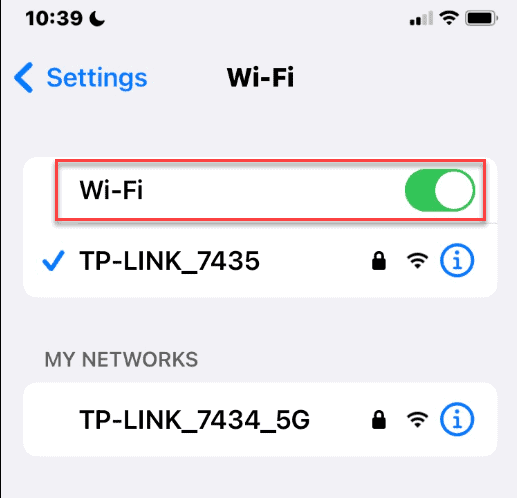 Step 3: Choose the Wi-Fi network you want to connect to and wait until it connects.
Part 3: Sending the password from the iPhone
If you wish to share your Wi-Fi network, make sure your iPhone is connected to that network.
Step 1: Open the Settings app by tapping it.
Step 2: Select Wi-Fi.
Step 3: Choose the network you wish to share.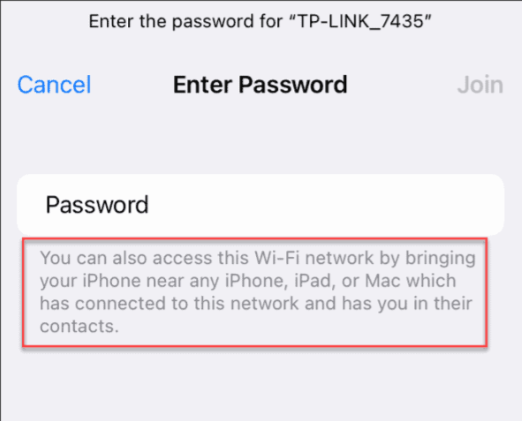 Step 4: On the slide-up menu, tap Share Password.
Pro tip:
If you ever need to alter the name or password of your Wi-Fi network, you can find step-by-step instructions in this tutorial. You can also set up a guest Wi-Fi network if you don't want to share your primary network's password with your visitors.
What is the best way to share WiFi from an iPhone to an Android device?
If you want to share your Wi-Fi password with other Android devices, you'll need a separate app for that. QR codes can only be generated via a third-party app.
We'll be using Visual Codes in this example. Reveal & Print Codes and Save Scanned Codes are both available for $0.99 and $1.99 respectively, but you don't need to share your password to utilize them.
Part 1—On the iPhone
Step 1: Tap Visual Codes to open it.
Step 2: Click on the blue button that says Add Code.
Step 3: Select Connect to WiFi from the following screen.
Step 4: Specify the name of your Wi-Fi network.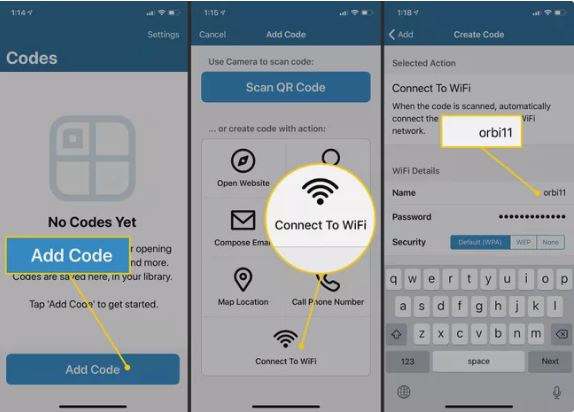 Step 5: In the Password field, type the password for your Wi-Fi network.
Step 6: Fill in the Label field with a name.
Step 7: Press the blue button labeled Create Code.
Step 8: Finish by tapping Create Code again.
Step 9: Tap the code you just created to display the QR code that can be scanned
Part 2—On the Android phone
Step 1: Launch the Camera application.
Step 2: Look at the QR code clearly on the iPhone with the camera on your Android phone.
Step 3: Connect to the shared network with your Android phone by tapping the pop-up bubble.
Is your internet fast enough to support multiple devices?
It's possible that you're experiencing internet sluggishness because you're using too many devices at once.
Setting up WiFi on an iPhone
Using the instructions above, you can share a WiFi password on an iPhone in a matter of seconds. Keeping the two gadgets close is all that's necessary here. Stacking them isn't necessary; but, your Bluetooth radios won't function correctly if they are too far apart.
It's nice to have this capability if you have guests around and don't want them to have to type a long password in order to access to your network. Make sure both users have their Apple IDs in their contacts if it doesn't work.
Do you have trouble keeping track of your passwords? Passwords saved on your iPhone can be viewed easily via Safari, while Android users can find Wi-Fi passwords on their phones using Android. On macOS, passwords can be found simply as well.
Quick Links:
Conclusion- How To Share Wifi Password On Iphone
Although it can be a little tricky to share your iPhone's wifi password, it's definitely doable. By following the steps we outlined above, you should be able to easily share your wifi password with someone else.
Have you ever needed or wanted to share your iPhone's wifi password? Let us know in the comments below!