Isn't it a chaos?
You know you have something to share with your audience, and the best way to do the same is, deliver your ideas in audio format. Still, you don't know how to do it.
Is the above situation haunting your mind?
Then, you have stumbled on the right place as I am going to share how to create a podcast.
Are you ready to dive into the details? Here you go!
How to Start a Podcast?
Starting a podcast is no brainer. If you figured out the topic and framed the way of delivering, you are a few steps away from going on-air. In case you are in the phase of searching for ideas, you should move a long way to publish the podcast.
Don't worry!
I am going to walk you through how to do everything podcast.
What is a Podcast?
Before diving deep into the creation part, I want you to know what exactly a podcast is.
If you Google 'what is a podcast', you will get the following definition.
A digital audio file made available on the Internet for downloading to a computer or portable media player, typically available as a series, new installments of which can be received by subscribers automatically.
So yeah, the podcast is an audio series in which you talk about a common topic (sometimes different though). Most of the popular podcasters usually take it as a medium to interview industry experts to share in-depth details about their work and other info with the subscribers.
You know the answer for 'what is podcast' now, don't you?
Now, it's time to dig deep into the core of this article.
How to Make a Podcast?
Making a podcast for the first time may seem like a tedious task to you due to the planning involved. You need to plan everything in advance before turning the microphone on. That's why I have divided this section into different parts.
Find the different podcast creation steps below.
Determine the Purpose
First, you have to figure out why you want to create a podcast. People create podcasts mostly for the following uses.
Repurpose your website content
Interview industry experts
Share information to the audience through a convenient medium
Bring out news about any particular genre
Publish talk shows or music shows
Organize debates
You can come up with a creative idea if you want.
Grab the Requirements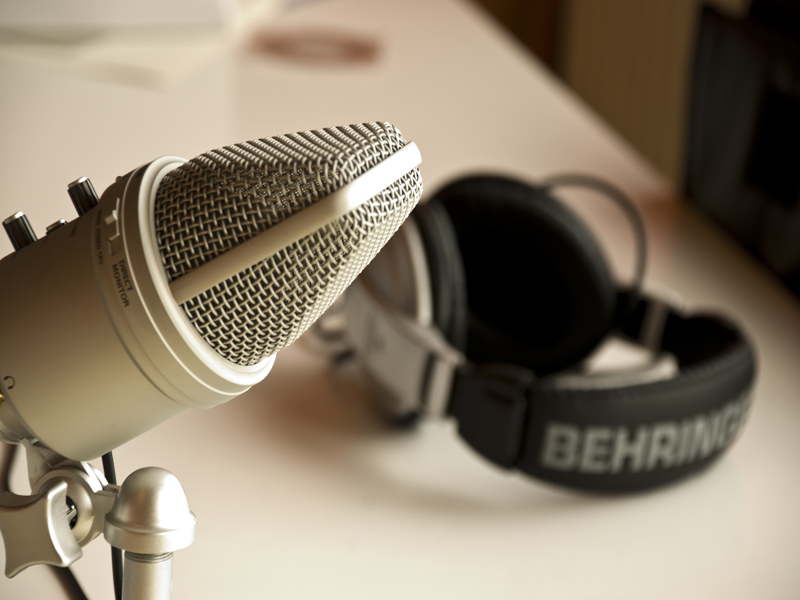 After determining the purpose of your podcast, you need to buy some devices to record your voice and make it perfect.
The first thing you need is a microphone.
Wait! You have an attached mic on your headphone, don't you? Most of the times, the mic with your headphone does not come up to expectations. And, you should buy a dedicated one to serve the need.
Just head over to a shop or e-commerce website and grab one for yourself.
The second thing is a headphone itself. In order to listen even to the subtle flaws and noises in your recording, you need to have a quality headphone.
There stop the hardware requirements.
Other two things I suggest are software; an audio editor and a tag editor/ creator.
Audacity is the one I use and always recommend. You can use it for free to edit and record your voice. For the audio tag editor, you can go for Kid3Tag Editor (available for free on SourceForge). Once you got the hardware requirements, it is time to record the audio. Here is How to Record Audio on Mac.
Make an Outline
So, you have all the things needed to record the podcast and edit the audio.
The next step is to make an outline of what you are going to talk about. If the podcast is a repurposing kind, ensure that you have got extra details, which aren't present in the original version.
In case you want to host a talk show or an interview, decide to whom you will be talking.
There's nothing wrong in scripting the whole scenario as well.
You have to make your mind about the length and frequency of the podcasts along with where you need to upload the audio files.
Recording and Editing the Audio
The pivotal part of creating a podcast is nothing but the sound recording.
Most of the operating systems come with a preinstalled audio recorder. But I recommend recording with the option given on the interface of your audio editor as it is convenient to edit.
In case you are recording your voice for the first time, rehearse a few times to make the audio sound good to hear. If the podcast includes multiple individuals, they need to be a part of the trials.
Make sure you are in a quiet room for the recording. And, never interrupt one while they talk as it will end up in noise collision and discomfort.
When the recording is complete, you can remove the background noise with a simple tweak (only in Audacity). You should leave a few seconds without any sound at the beginning of the audio.
Select the blank space first and follow Effects>> Noise Reduction>> Get Noise Profile
Now, select the whole audio graph and go to Noise Reduction>> Ok. Do it for 2-3 times. Don't forget to export the file to MP3.
So you read the half of this article, and I hope you will never ask 'how to start a podcast' to anyone. If you have any interview or a video that you wanted to add in your Podcast, you should be have some basic video editing skills. Here is how to extract audio from Video.
Editing the Audio Tags
I hope you have an audio tag editor. If you don't, just download one NOW.
Open the audio file on it and create tags. You should have an album art too.
Uploading the File
You need to upload your file in a convenient channel to make it a podcast.
There are two options to do this; your own server or another medium. For the first choice, you have to pay some hefty amount, and it may slow down the loading speed of your sites. And, for the second choice, you can go either for a free solution or a paid one.
I chose Google Drive here.
You should have a Google account to use it.
Go to drive.google.com. Then, choose New>> File Upload. There you go.
Right click on the uploaded file and select Get Shareable Link. Don't forget to copy the link for the next step.
Also Read: – How to Use Apple Thunderbolt Display with PC?
Creating an RSS Feed
iTunes is the medium most of the people use to search for podcasts. And, it needs an RSS feed to show a podcast on their lists.
Follow the method I listed below to create an RSS feed for free at once.
Go to blogger.com and create a new blog. You can do it in a few minutes without any issues.
Now, go to Settings>> Other and check Enable Title Links and Enclosure Links is enabled.
And, click on New post from the left navigation bar. Publish a post with a link to your podcast file. You have to title the post with your podcast name.
Now, go to feeburner.com, insert your blog URL, tick I am a podcaster and burn the feed.
Publishing Your Podcast on iTunes
If you are looking for how to start a podcast on iTunes, here's your thing.
Download iTunes on your computer and create an Apple ID. Visit this guide to read about getting one.
And, use this direct link to podcast submission page. Start with pasting your feed URL and finish the process.
Apple will send you an email once the podcast is approved.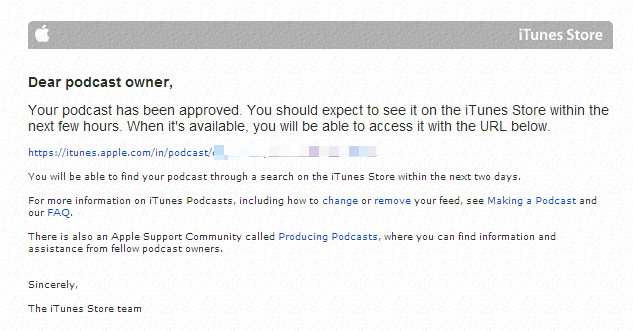 Wrapping Up
I hope you know how to run a podcast now. Apart from all these initial setups, branding still plays an important role. Whenever we talk about branding, Logo is the first thing came to mind. So here is how to create your own logo. Start with basic then get advance.
Make sure to share interesting stuff and be regular. You will create an engaging audience base with time.
All the best.