Losing a phone is no less than a drastic nightmare. But the question that haunts the owner's mind is 'how to track my iPhone' – it is a significant agenda in itself. It's also so disappointing to say to buddies 'I lost my iPhone.' Who will not desperately desire to get back the gadget and retain all the data in it?
But, alas! You fail to do so. If you're wondering how to track an iPhone, you can get assistance in this article, which is intended for all those who would love to learn about the actions to take when your beloved iPhone is lost or stolen.
See Also: How to Access iPhone VPN?
iPhone is a luxury device, and there are high chances that it may get stolen; so, being the owner of the most luxurious phone on the planet and with such a lot of your valuable personal and crucial data saved in it, it is your duty to keep it safe.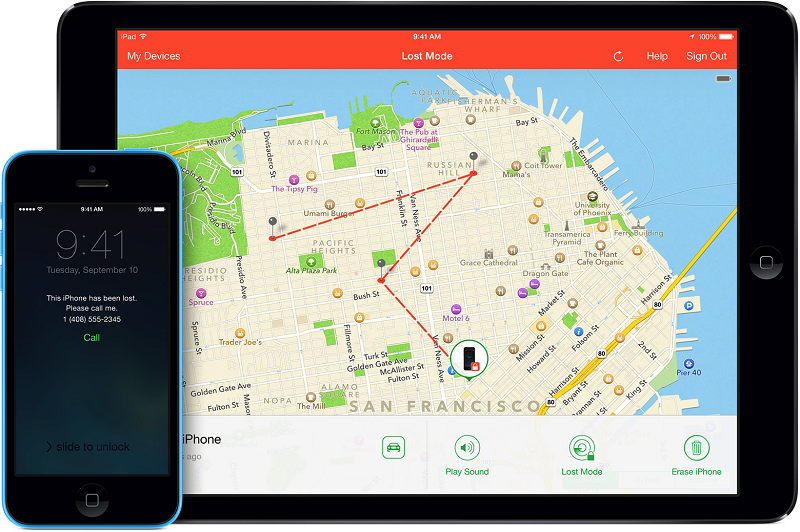 One of the best reliable ways to locate 'my' iPhone is to download "Find My iPhone". It does not mean that you have to download it on your lost phone. Find my phone iPhone program can be downloaded to the device when you have it as it will help you in locating your device in case it gets lost – so, it's rather for the sake of its security in future.
If you have done it, then in case you lose your phone, it helps to guide you to how to track an iPhone. You may be worried that someone would have deleted your data from iPhone cloud, but on iOS7, there is a feature called Activation Lock, which will help you to prevent such activities from your phone.
How to Track an iPhone – Using Find My Phone Feature
The process is pretty simple, and all that you need to do is briefed here. The first and foremost thing that you need to do is log in, and the very first thing that you will find is the iCloud dashboard with several icons. Now simply click on Find My Phone, which is the first icon in the second row.
See Also: How to Restart iPhone
Select Your Lost Devices and Do the Tracking Process
Click on "All Devices" menu on the top bar and select the missing handheld or device.
Now the tracking process will start.
Once it's done, you will see the location on the map.
Now, you may trigger an acoustic signal to activate the 'Lost Mode' or delete all data. But it is suggested to keep the erase option as the last option.
Once you activate the 'Lost' mode, the device gets locked with a password and a message is flashed with cell phone number. There are high chances that any wise man may call you and help you get your phone back. If not, the consequences could be completely different with all the stress you may have to face due to your lost phone.
Once the Lost Mode is active, it enables the location services on your iPad or iPhone. The state is consistent unless and until your Lost mode is active. This is all you need to do if you are thinking how to track iPhone.
But unfortunately, if you are trying to track your phone through "Find Your Phone" and your mobile is not connected to the internet or Wi-Fi, or it's switched off, then it's a big problem. You have to be optimistic and wait until the person who took it or stole it connects the mobile to the internet. Once the mobile comes online, you will be notified by the Apple device.
Use Google Location History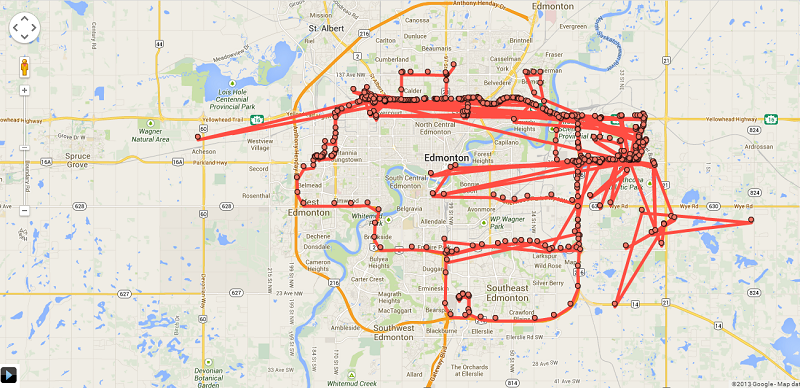 The fact is that Apple and Google are fond of capturing your location all the time. It can be privacy breach; as a result, many disable the location services on their mobile. But you will need it when you lose your mobile phone. Google location timeline history will capture all the recent location history of your iPhone.
It not only stores but also makes it possible in every way to make it accessible from across the globe. Here, you can see which the last mapped up location of your lost phone was. If your phone is switched on and connected, then you can continuously track the location, reach the exact place and track the gadget.
Following are the steps to check the location history of your phone.
You may browse com/maps/timeline
Select today's date on the top left corner
Look at the timeline in the extreme left side and you can see the last reported location of your iPhone.
Now, you have to calibrate for a while and see if the location is stationary or moving. If it is moving, then you can take the help of authorities to get it back to you. Never be Sherlock Holmes and start chasing the thief alone. Once you find your iPhone, you can do whatever you like, but now it is suggested to take the help of the authorities.
Remember that in order to track iPhone location, you need not have techie's brain; even a layman can learn how to locate an iPhone. Hope this guide has made it quite easy for you to understand that your iPhone is safe even if it's not in your hand.
See Also: How to Save iPhone Battery
These are the steps that you must do today to secure your phone in future. As it's told that prevention is better than cure, yes, just the naked truth if you are carrying an iPhone because it's always not about the device, but it is about the significant data your phone holds.
With these tips, you no more have to be concerned about how to find your iPhone as it all boils down to downloading a simple program on to your device and in the case of loss track it using the program.
If you've had any know-how with using this program successfully, share your experience with our readers in the comments section below. Stay tuned on our blog to read more such articles and guides on using the latest gadgets in the market.