Do you want to know how to unlock a phone?
I am not talking about the password, pattern or fingerprint lock on your device. But the lock comes with the device itself called carrier lock.
If you bought a phone exclusively from a telecom operator for a low price, you would know what I am talking about.
In this article, I want to give you complete information on how to unlock a locked phone.
I hope you are ready to get deep into the article now. So, here you go!
How to Unlock a Locked Phone?
Comparing with the pattern or PIN lock, unlocking a carrier lock will need more effort and time for you. And the procedures are different for different carriers as well.
What does an Unlocked Phone Means?
Maybe you are new to this whole locked phone stuff. So let me explain it to you.
Some operators sell expensive phones like iPhones for a cheap price in return for a contract that lasts for a particular period say two years. That means you need to use their telecom service for the next two years after you buy the device from them.
Once you set out to remove their SIM card and try to insert another from the separate network operator, it won't work until the set contract period gets finished. The fact is that a particular unit contains a secret software code, which is responsible for the lock.
The manufacturer itself does the code integration into the unit upon the request of the network carrier. You can't do much about it at once.
So, what is an unlocked phone?
A phone with no carrier constraint is called an unlocked phone no matter what it was locked in the past.
Why does a Carrier Lock a Device?
I have already told you the reason. They provide you with an expensive unit for a cheaper price. In return, all they want is you as a customer for a given period. They make up the discount in price for the device from the profit in service.
Is My Phone Unlocked?
You may have a question in your mind now 'is my phone unlocked?'.
No geeky brain is needed to figure it out. Just pull out the SIM card on your phone and, insert another. If you get signals for the second SIM, you know it is unlocked. In case you don't, your phone is carrier-locked.
How to Unlock a Phone?
As I said earlier, you need to incorporate different methods to unlock phones from different carriers. You can find how it can be done for a few operators here.
#1. Verizon
According to the company, their 4G LTE devices aren't locked. So, you don't need assistance in using other SIM cards on such phones.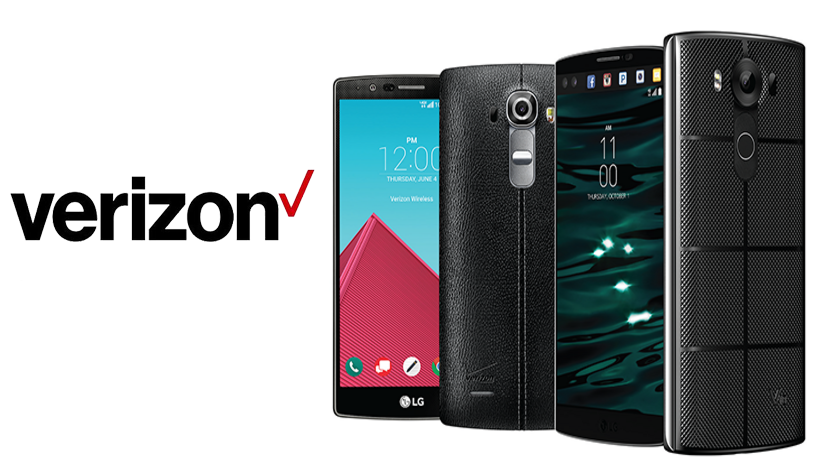 They don't have an online unlock request receiving system. But you can place a request via 1-800-711-8300.
Though most of the 3G devices of Verizon aren't locked, you will have to enter either 000000 or 123456. Until you do the same, third-party operator compatibility will remain a mirage.
For the special world devices, technical support is needed for the process of unlocking. You can seek help from (800) 922-0204 also.
#2. AT&T
Unlike the previous operator, AT&T offers an online request receiving system.
But you must be sure about the following things before you place a request for unlocking the device.
The device should be from At&T
You must be their subscriber
The device should have been active for the last two months
You don't have an unpaid balance or due
The device shouldn't be reported stolen or lost
Make sure you made less than five requests last year.
Once you come to the terms, you can fill this form out to place a request. Generally, it would take up to five business days to complete the process.
Even though they don't provide unlock-over-the-phone service, you can seek their assistance via 1-800-331-0500. If you have a prepaid connection, the period of activity is the whole year.
#3. Sprint
When it comes to unlocking a phone from Sprint, you must follow all the bullet-point guidelines beneath the previous subhead, but with a couple of slight differences. The period of activity is 50 days and the maximum requests per year are two on contrary to two months and five requests of AT&T.
Sprint phones manufactured before 2015 can't be unlocked according to the company. But those after that year aren't impossible to unlock. You need to call talk with their customer care executive either via phone ((888) 211-4727) or online chat.
If you are a person who is about to go abroad and wants to get the phone unlocked, you are eligible to request a short-term unlocking provided you meet the guidelines. First, you need to sign in to your account, then follow My account>> Manage this device>> Unlock device to use int'l SIM.
That's it.
#4. T-Mobile
T-Mobile too wants you to be a good customer who follows a bunch of guidelines. Everything is similar to that of Sprint. But here T-Mobile has an additional instruction that clients who are on a service contract should have made at least 18 monthly payments.
The prepaid phone should be active at least for a year to request for unlocking. And, you should have done $25 (for feature phones) or $100 (for smartphones) refill within that period to be eligible.
Unlike the other three carriers I have shared, T-Mobile has a dedicated unlocking app, which clears the air. In case you prefer customer support, call 611 from your T-Mobile connection.
Wrapping Up
I hope you now know how to unlock a locked phone.
Obviously, there are third-party offline and online services for the same unlocking purposes. If you know of anything legitimate, you are invited to mention the same in the comment section down below.
In case you get confused, don't forget to let me know about the issue in the comment section down below.
In the meantime, feel free to share this post on social media.