Android is a famous mobile operating system with a huge user base. It is because of the facilities and huge repository of mobile applications which can be downloaded or purchased through Google Play Store. So, you might want to update Google Play Services in order to be updated with the latest stuff.
So, in this article, we will show you how to update Google Play Services in easy and simple steps. Also, we will be telling you about some of the alternatives of Google Play Store. So, let's get started:
What is Google Play Services?

As per Wikipedia,
Google Play Services is a proprietary background service and API package for Android devices. When first introduced in 2012, it provided simple access to the Google+ APIs and OAuth 2.0, but has since then expanded to cover a large variety of Google's services, allowing applications to easily communicate with the services through common means, being internally referred to as simply GMS.
Google Play Services comes with few tools which are as follows:
1: Google Play Game Services: This tool can be used by application developers to provide more enhanced user experience. This includes multiplayer sessions, achievements sharing, leaderboard updates and others.
2: Google+: Superficially, it is a social media platform by Google. The platform equips the user with a facility of single sign-on.
3: Drive: This includes the Google Drive feature and can be used to store files and folders on the cloud.
Apart from these, the other tools are location API's, Maps, Cast, Ads, Wallet, and others.
As per the update of Google Play Services is concerned, Google Play Services are automatically updated through Google Play on the Android devices which have Google Play Store installed in it. However, the automatic updating feature is available on devices running Android 2.3 or newer versions.
How to update Google Play Services?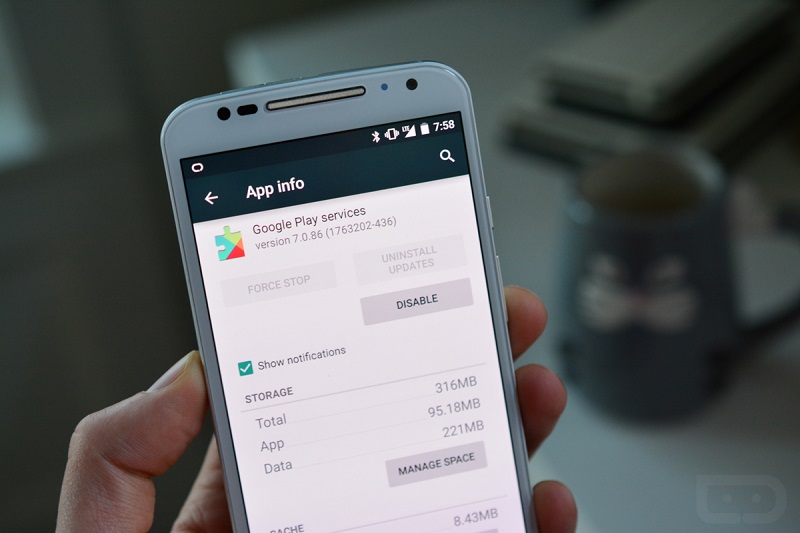 Step #1: As the very first step, you are required to open up your Google Play Store app. In order to do so, you just have to navigate for the play store application and once you have found so, then all that you require is to tap on it. This will open the Play store application for you.
Step #2: Now, once you are on the Google Play store home page then you have to go to settings. You can easily do so by swiping right from the left side of the screen, and this will result in a menu for you from which you have to select the "Settings" option. This will open the settings section of the Google Play store for you. If you have reached there, then you are good to go to the next step.
Step #3: On the settings screen, you have to scroll to the bottom for the "Build version" option. Once you have reached there, then you have to tap on it in order to make it open.
If your Play store is up to date, then it will display a pop-up message regarding the same as "Google Play Store is up to date", if not then your update will automatically be queued for downloading and it will be downloaded as per your network speed.
This way you can easily update Google Play services.
Alternatively, you can also download the latest Play Store application from third party websites. There are plethoras of them, and this can also do the needful for you.
Alternatives of Google Play Store.
There might be a case that you would want to know some of the alternatives to the Google Play Store. There are many such stores which can provide you with the applications for Android and for the listing purpose we are listing some of those:
1: Amazon Appstore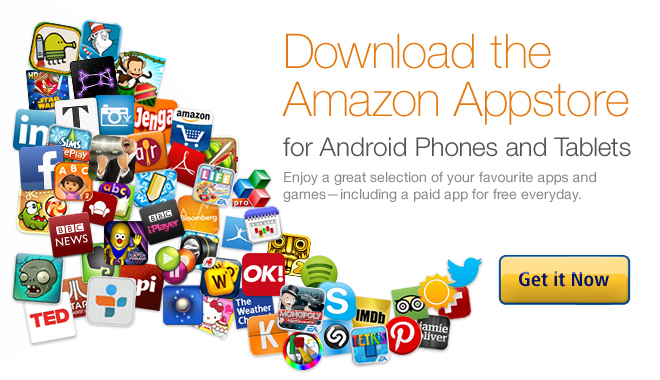 Amazon is gradually expanding its horizon into almost everything. Be it music store, book store or now Android app store. The Amazon Appstore is a store by Amazon, which provides applications for Android operating system. The store is present in the sphere since September 28, 2011, and is now available in more than 200 countries worldwide. As a marketing strategy, Amazon Appstore offers "Free App for a day" in which Amazon offers an application every day.
2: GetJar
GetJar is one of the oldest stores in the list which is serving this field since 2004. The firm was founded by IIja Laurs in Lithuania. The platform started developing free apps on its own from 2005 and became quite famous since then.
As per the recent scenario is concerned, GetJar was acquired by Sungy Mobile, which is a China-based firm for a whopping amount of over 5 million dollars in cash.
As per the statistics are concerned, the GetJar platform is said to provide more than 849,036 mobile applications for major mobile platforms like Java, Symbian, Android, Blackberry and Windows mobile.
As per the Website statement, GetJar is more likely to have over 3 million application downloads a day.
3: SlideMe
SlideMe is yet another application distribution platform for the Android operating system and is a good alternative to the Google Play Store. It provides free as well as paid Android applications. It was established in April 2008.
4: Mobogenie
Mobogenie is also one of the platforms which you can consider while looking for an alternative for Google Play store. It has quite an interactive platform with over 440 000 000+ global users and is available in more than 252+ countries.
5: F-Droid
F-droid is a software repository and has a good number of mobile applications available for download.
This marks the end of this article on "How to update Google Play Services?" We hope that this article has helped you in your quest about updating Google Play services on your Android device. If it has helped you in any way, then do spread the words by giving it social flares and sharing it among your peers.
Moreover, if you are left with any kind of feedback or query, then do let us know by dropping a line in the comments section right below. We would love to hear from you.
Thank you for passing by and giving it a read.