Somewhere down the line, many or most of us use torrents. Yes, we do. There might be the case that you want to know that how to make an efficient use of BitTorrent? So, if you are looking for this or something similar to this, then your quest has come to an end.
In this article, we are going to reveal some of the best practices using which you can use BitTorrent effectively. So, get ready to learn how to use BitTorrent effectively? So, let's get started:

What is BitTorrent?
As per Wikipedia,
BitTorrent is a communications protocol for the practice of peer-to-peer file sharing that is used to distribute large amounts of data over the Internet. BitTorrent is one of the most common protocols for transferring large files, and peer-to-peer networks have been estimated to collectively account for approximately 43% to 70% of all Internet traffic (depending on geographical location) as of February 2009. In November 2004, BitTorrent was responsible for 35% of all Internet traffic. As of February 2013, BitTorrent was responsible for 3.35% of all worldwide bandwidth, more than half of the 6% of total bandwidth dedicated to file sharing.
In order to use this file sharing system, one must have a BitTorrent client. Popular BitTorrent clients are Vuze, uTorrent and many more.
The protocol was designed by a former student of University of Buffalo, Bram Cohen in April 2001. As per the statistics of 2013, BitTorrent has a real-time user base of 15-27 million concurrent users. The BitTorrent protocol is used for reducing the server and network impact of distributing large files.
You will be glad to know that BitTorrent specifications are free to use and are based on open source model.
How to Use BitTorrent?


1: Use trustable sites.
Using trustable sites is the key which is highly recommended as well as beneficial for you. It is because some torrent sites may contain malicious stuff which can harm your system as soon as you download through them. So, beware of these. Make sure to use such sites which are being moderated from time to time and are secured enough. Do navigate through their privacy policy and see the content, reviews and comments.
One more point to add is that going through the comments section can give you a good overview of the site's reliability as well as the trust factor.
You will expose your system and the information to risk if ever you will consider downloading stuff from not so trusted sites.
Additionally, there is one demerit of using BitTorrent, and that is when you download some stuff using BitTorrent then some of your identifying information like IP address id exposed to anyone who is sharing the same torrent at that particular instant of time.
The third-party websites can use this information. So, in order to prevent this, you can consider using PeerBlock, which is an IP blocking program. This will certainly do the needful without even exposing your identification details.


2: Speed up your BitTorrent Speed.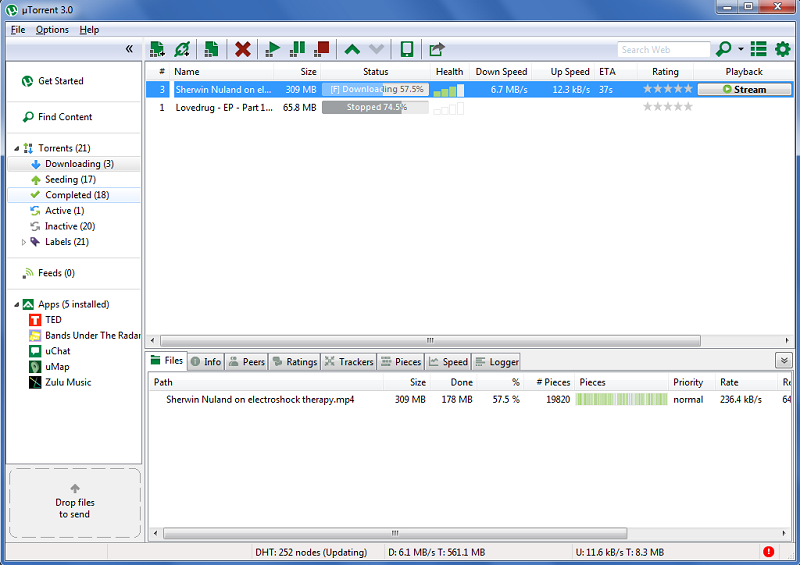 Yeah, you heard it right. You can certainly do this with just a few tips. If you are connected to the internet through a router, then you should consider randomizing and forwarding your router ports. It is more likely to happen that if some of your ports are closed than your BitTorrent speed is going to be affected.
As router ports are the one which allows internet packets to pass through it and reach your system. The process which is involved in this method is known as port forwarding. You can give it a try because this trick undoubtedly works.
Apart from the above method, you can also encrypt your BitTorrent traffic as some of the web sites can incur in between resulting in the throttling of your speed. The option for encrypting your BitTorrent traffic is present in the application itself, and you can easily find it under "Protocol Encryption".
Alternatively, using proxy and VPN is like being on the safer side as some of the peers might be snooping on you. You can also block such peers because they may cause serious harm to you as by default your identification details are open to them.

3: Make Use of BitTorrent Clients.
BitTorrent clients are programs which are designed for peer to peer file sharing using the BitTorrent protocol.
In order to maximize your efficiency while downloading torrents, you should consider using BitTorrent clients like Vuze or µTorrent. Although, there are many other BitTorrent clients which are quite efficient as well but for the purpose of instances we are listing some.
Vuze is much like a Swiss knife with ostentatious features like search console, sharing, content guide and much more while on the other hand uTorrent is quite simple yet effective. Both of them has their own specialty and are widely used.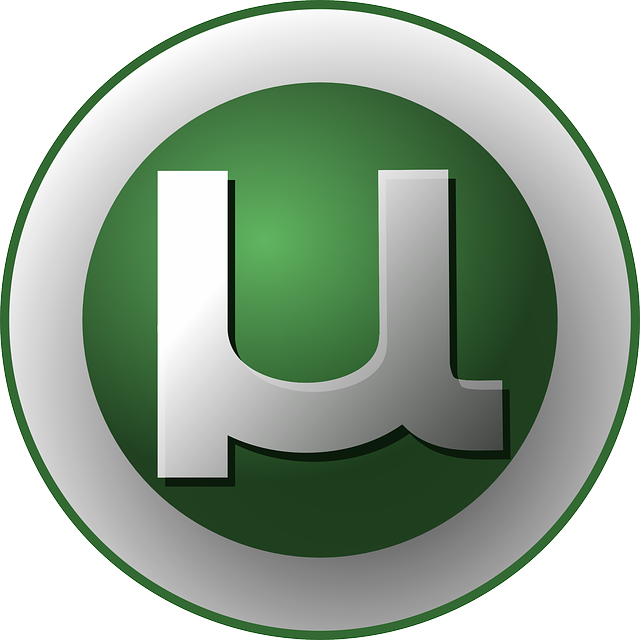 Go for the one which suits your requirements as both of them are quite capable of doing the needful for you. In Vuze, there is a tool with which you can auto configure the speed of BitTorrent. So, if you are an avid torrenter then this is where you would like to pay a heed.


4: Do Not Seed More Than Necessary.
It is not recommended to seed more than the necessary. We advise you to delete the torrent once it is done with the downloading. This will increase your chances of being on the safer side.


Wrapping Up
This wrapping up section brings us to the end of this article on "How to use BitTorrent efficiently?" We hope that this article has helped you in your quest for using BitTorrent effectively. If it has helped you in any way then do spread the words by giving it social flares and sharing it with your peers.
Moreover, if you are left with any kind of feedback or query, then do let us know by dropping a line in the comments section right below. We would love to hear from you.
Thank you for passing by and giving it a read.