Google voice search is certainly one of the ostentatious features developed by Google. It is simply developed for making searching and navigation easy. And to be honest, it has succeeded to a great extent.
So, if you want to know how to use Google voice search, then you are certainly at the right place.
In this article, we will tell you how you can use Google voice search efficiently? So, let's get started: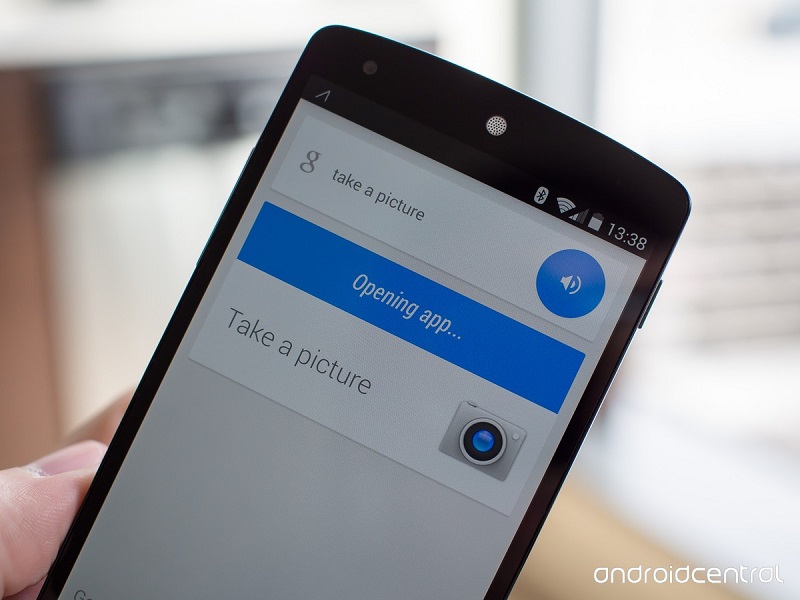 What is Google Voice search?
As per Wikipedia,
Google Voice Search or Search by Voice is a Google product that allows users to use Google Search by speaking on a mobile phone or computer, i.e. have the device search for data upon entering information on what to search for the device by speaking.
How to use Google Voice Commands?
You can use Google voice commands to give instructions to your device. In order to do so all what you need is to say "OK Google" followed by your Instruction.
Here is a list of Google voice commands with which you can rule it like a king:
General Commands
Who invented [Light Bulb]?
Search for [recipes]?
Say [where is the complex] in [Turkish]?
What is [Carpe Diem]?
What is the meaning of [love]?
Who is married to [Vin Diesel]?
Stock price of [Google]
Author of [Harry Potter]
How old is [Sachin Tendulkar]?
Post to Google+ [feeling high]
Weather
Weather
Is it going to rain [tomorrow / Wednesday]?
What's the weather in [Mumbai]?
How's the weather in [New York] on [Friday] going to be?
Notes & Reminders
Remind me to [buy groceries] at [8 PM]
Remind me [when I get / next time I'm at] [home / work / other location] [to send an email to Kapil]
Wake me up in [7 hours]
Note to self: [I parked my car in section A]
Set alarm for [9 PM]
Time & Date
What time is it in [California]?
When is the sunset [in India]?
What is the time zone of [India]
Time at home
Create a calendar event: [Dinner in New York] [Friday at 8 PM]
Communication
Call [John]
Call [mom / dad / wife / sister / aunt …]
Send [email] to Daniel, [Subject: Meeting], [Message: I will be late. So, Don't wait]
Send [SMS] to Abhishek mobile, don't forget to buy milk
[Contact name]
Sports
How is [the Indian Cricket Team] doing?
When is the next [Manchester United] game?
Show me the [Indian Premier League] table
Did [Barcelona] win their last game?
Flight Information
Flight [IA 125]?
Flight status of [IA 125]
Has [IH 210] landed?
When will [IA 120] land / depart?
Web Browsing
Go to [Knowledge Cage]
Open [xda.com]
Show me [android.com]
Browse to [reddit.com]
Visit[Facebook.com]
Entertainment
Listen to / play [Intro] by [The Showman]?
YouTube [BB ki Vines]?
Who acted in [Mission Impossible]?
Who is the producer of [Rocky]?
When was [Iron Man] released?
Runtime of [Baahubali]
Listen to TV
What's this song?
Drive / Nest Integration
Search for [document name] on Google Drive.
Set the temperature to [27] degrees.
Custom Voice Actions (Third party application control)
Zomato: "Find Restaurants Near Nainital."
Flixster: "Show me Inception on Flixster."
Instacart: "Show instacart availability."
NPR One: "Listen to NPR."
Saavan: "Saavan this song."
TripAdvisor: "Show attractions near me on TripAdvisor."
TuneIn Radio: "Open TuneIn in car mode."
Wakaway: "Scan my receipt on Walkaway."
Wink: "Activate office mode on Wink."
Some more commands with the app "Commandr"
Turn on/off flashlight" / "Flashlight on/off
[Wifi / Bluetooth / GPS / Wireless Hotspot] on/off.
Lock phone
Easter Eggs
Do a barrel roll
What's the luckiest number?
Make me a sandwich!
Mark make me a sandwich!
Who am I?
Who are you?
How much wood could a woodchuck chuck if a woodchuck could chuck wood?
Beam me up, Dixcy!
Tilt or Askew
What is your favorite color?
Up up down down left right left right
Tea, Earl Grey, hot (Certainly a tricky one).
Go to gadget [app name]
When does the narwhal bacon?
What is the Bacon number of [random actor]?
What does the fox say?
Why do we need to change the light bulb?
Conversions & Calculations
What is the tip for [625] dollars?
Convert [currency / length/..] to [currency / length/..]
How much is [18] times [48]?
What is [45] percent of [350]?
Square root of [81].
[This] equals.
Maps & Navigation
Map of [Uttarakhand]
Show me the nearby [restaurant] on map
Navigate to [Munich] on car
How far is [Berlin] from [Munich]?
Directions to [address / business name / other destination]
Use this While using Google Maps Navigation
Okay Google,…
Next step. (Gives you details on your upcoming turn).
Mute / unmute.(Mutes / unmutes voice navigation).
When will I get there?(Gives your ETA)
Find gas stations.
Exit navigation.
Resume navigation.
Show route overview.
Show alternate routes.
[Additional Information]: How to turn on Google voice search?
This process is for Android only.
Step #1: In this first step, you have to open up your Google app just by tapping on the corresponding Icon.
Step #2: Once you have done the required from the previous step, you now need to tap on the menu icon which looks like 3 horizontal bars. Once you have done the same, then all what you have to do is to navigate for the "settings", then "voice" and then "OK Google detection".
Step #3: After successfully completing step #2, all you require is to choose when you want your phone to listen when you say "OK Google".
Now, in order to use Google voice search, all you need to do is to open up you Google app and Say OK Google followed by your Instructions.
This way you can use Google voice search to increase your work efficiency and productivity. If you don't use Voice Commands for Google, here is how to turn off Google Voice Search.
This brings us to the end of this tutorial cum guide on how to use Google voice search? We hope that we were efficient enough to satisfy your curiosity about this topic.
We firmly believe that we have left no stone unturned while getting into the nitty-gritty of the topic and making you understand the entire concept of it. But if you still have any query regarding Google voice search? Then feel free to drop your query via comments below. We will try our level best to resolve that.
Moreover, if you found this article helpful and worthy, do show your love by sharing it socially.
Thank you for passing by and giving it a read.