Pinning from iPhone is just a cake walk. A lot of people don't get the idea of Pinterest and have been curiously questioning about what it is and how to use it.
It may seem a little daunting at first, but once you start using it, Pinterest becomes an addiction that will surely manifold the convenience in your life. Basically, Pinterest allows you to save all your favorite things at one place, and then you can share the images online, whichever you find interesting.
Having your images organized at one place in different folders arranged as per your comfort? What else does one require? And if you happens to be one of the artists, who needs a constant view of images for his/her work, Pinterest is going to be your savior. So let's learn today how to use Pinterest on iPhone!
These images are known as Pins, which the user can place on customized, themed Boards. In short, it is one of the best tools to organize things virtually. Example- Let's say you are a foodie or loves to cook. With Pinterest, you can keep online recipe boxes at one place.
How to use Pinterest on iPhone?
Let's take one more example- You love makeup and have a keen interest in viewing different makeup tutorials online. With Pinterest, you can bookmark all your makeup tutorials at one place, conveniently.
Or if you are one of those soon-to-be brides, you can manage all your wedding planners' ideas or engagement platter ideas or that wardrobe collection you love, at one place.
Basics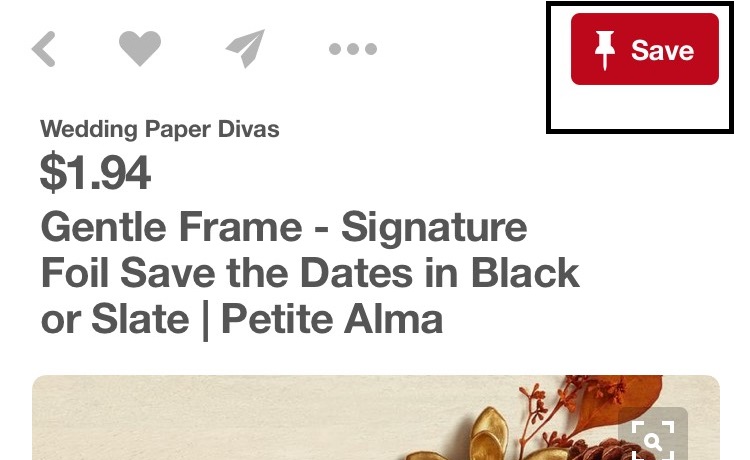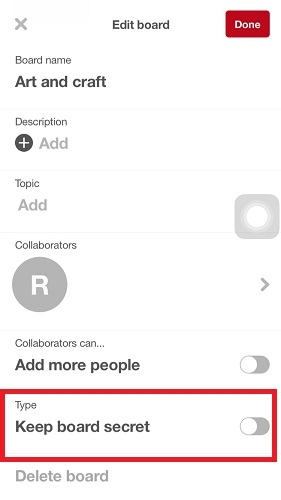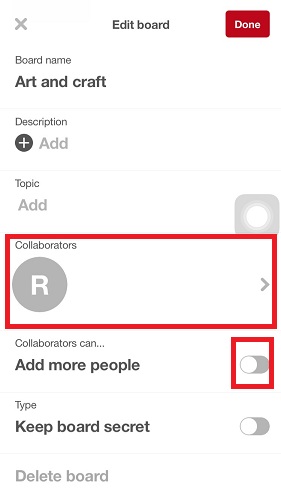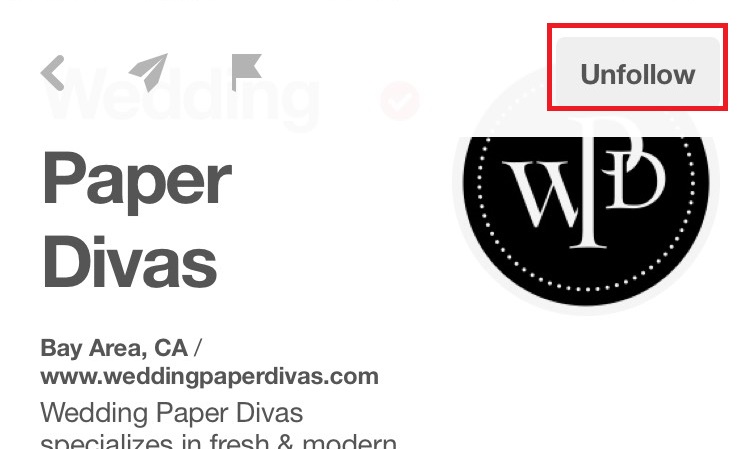 It wouldn't be wrong to say that Pinterest is a virtual form of bookmarking. A bookmark simply saves a web page address. Pins can be anything; photos, drawings, videos, animations, Internet links, etc. Thus, making it easy for you to get back to your favorite places.
1. Pin it Button- With this button, you can add or save pictures from around the web.
2. Boards are where you collect your Pins. Once you have saved the pin to the board, just go back to your Pin and it'll take you to the website with the matter.
3. You can even make a board secret. Let's say you are planning a surprise or secret and doesn't want to disclose it to anyone, you can simply make your board secret similar to what you do on Facebook: making your posts Visible to Only Me. Just share it with everyone whenever you feel like it.
4. The best part about Pinterest is that you can collaborate with people. Let's say you want to plan a birthday theme party together. Just invite the friends or one you want to your board and start exploring and saving Pins together.
5. The follow/Unfollow option on Pinterest is similar to that of Instagram and Twitter. Follow the ones whose boards attract you and unfollow the ones who don't match or suit your taste.
6. The whole of Pinterest is featured in Categories. The amazing part is that Pinterest regularly updates each feed with new Pins from the categories. So in case you are confused about making a choice, you can always refer to the categories.
7. Repin is similar to a retweet on Twitter. In short, repin maintain the source-link of the image.
How to Use Pinterest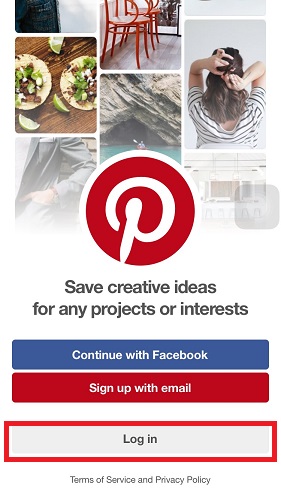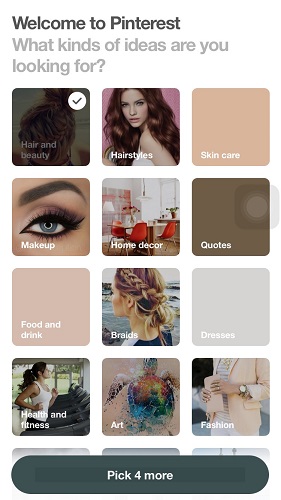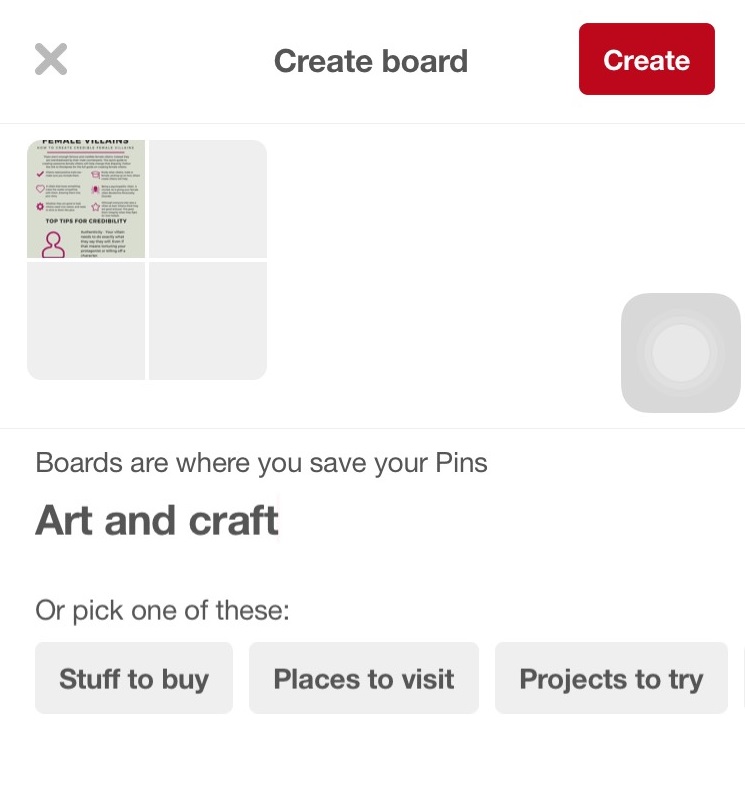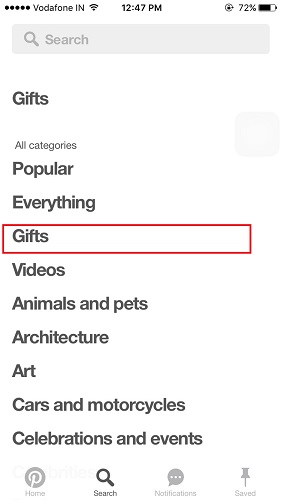 Now, whenever you start using any new social site, the first question that pops up is "How to use or operate this?" The same applies to first time users of Pinterest.
So, take a look at How to Pin to Pinterest from the Web on iPhone:
1. First of all download the Pinterest app. And make sure you have updated your phone to the recent iOs version. It works only on iOs 8 and the next versions only.
2. Click on the Pinterest app and log in to your account. It's very easy to create a Pinterest account. You can register using your email or Facebook profile.
3. You can always link your Pinterest account to Facebook, Twitter, Google+, and other email accounts.
4. You will be given the option to choose at least four categories that you are interested in. Accordingly, Pinterest will show bookmarks according to your preferences.
5. Once you have logged in with Pinterest, start creating your boards. Before saving any images or pins, you need to create places, i.e. boards to put your pins. Just give your board a specific title and a short description. Do not forget to put it under Interest's pre-set topics as it makes the search easier.
6. Adding map locations to your bookmarks is a feature that is too available on Pinterest. If required, you can use it too.
7. Once aboard is created, start adding pins (photos, links, videos, animation, or whatever you feel like). You can even copy other people's pins to your boards.
8. One another eye-catching feature of Pinterest is its Gifts Menu. Gifts are displayed along with their price tags. So if you intend you gift someone, just check the Gifts Menu.
9. Last, you can always link your Pinterest account on other social media websites, such as Facebook, Twitter, and Google Plus. This facilitates sharing Pinterest material on other sites easier. And that's all about it! Engaging and effective is what describes a Pinterest account.
Conclusion
Pinterest is a very beneficial tool for artists, students, chefs, i.e. in short for people who work. Remember during your childhood days, you use to paste old pictures or news in the scrapbook to keep it safe at one place. Pinterest is, just the Internet version of the same. It is your Internet Scrapbook.
It is always recommended to keep the e-mail notifications on. With this, you can easily locate new people on Pinterest as you can easily keep a track of who likes, comments, or repins ideas from your boards.
Though you can pin in as many categories you want, but Pinterest can be a really valuable tool for people with a specific purpose in mind. Infact, Pinterest is a great opportunity to build your brand and promote your business.
So, whether you are looking out for those exotic travel destinations or need some inspiration for your home decor, or to find delicious and nutritious recipes, just log in to Pinterest! If you are looking to save Instagram Photos, here is the complete guide telling you how to Save Instagram photos. Along with photos, you can also save Instagram videos.
Hope you loved our article on how to use Pinterest on iPhone!