Reddit is one of the popular terms commonly heard among internet marketing folks. But in case you have not heard it, it's absolutely fine as in the following sections we would be discussing it. In today's world of technology, it's a must that you know how to use Reddit.
Reddit is one of the productive platforms, which the internet marketers love to use. If you are not aware of it or about any of the world news, Reddit has everything for an internet user, so just understand it and welcome to the world of Redditors.
What Is Reddit?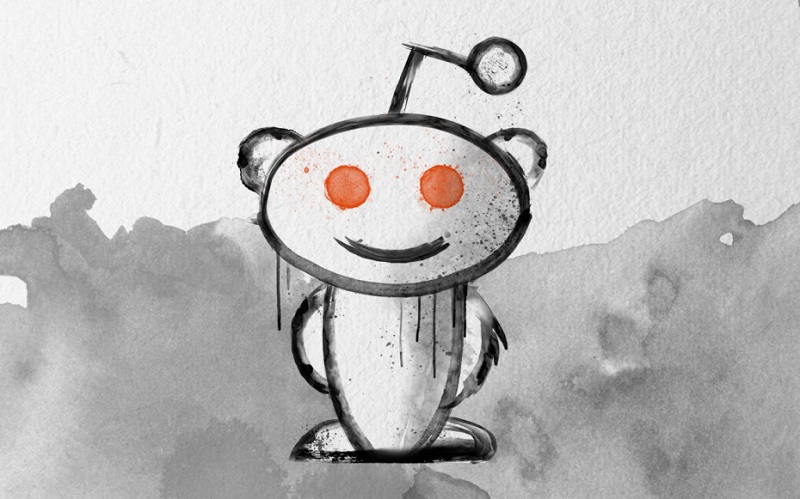 Reddit is one of the ultimate platforms for writers and an excellent social meeting place for like-minded writers and internet enthusiasts.
It is a place where millions of articles get registered on a daily basis. People use it for numerous reasons; some make use of it as their personal article repository by creating personal accounts, while some use it as a Web 2.0 site to publish links to the sites they target.
Reddit offers a very lenient platform for writers to publish their write-ups.
It's a platform that allows people to tell the internet world about their products and services. As a result, it also acts as an advertising platform for most of the users.
How to Use Reddit as Web 2.0 Sites?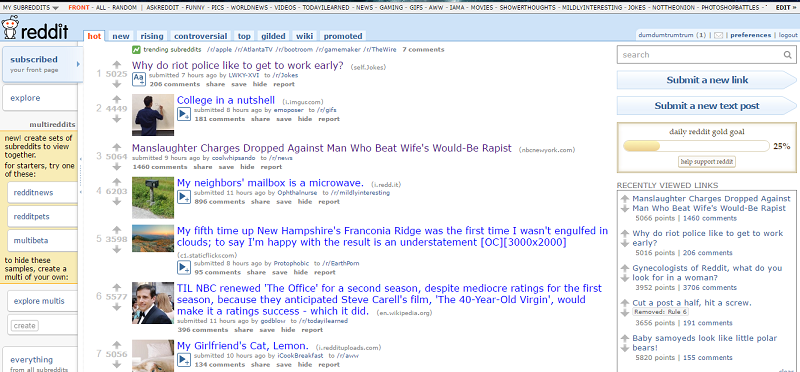 The Web 2.0 realm has brought a revolution in the world of search engine optimization and most of the internet marketers are using it as one of the most efficient platforms for content marketing.
As a result, it has become one of the valuable platforms for internet marketers to post their articles for marketing and use the platform for link building. Reddit plays an integral role in the search engine optimization process for any website and also helps the ranking of any site indirectly
The most eminent feature of Reddit is the sharing option. It is worthless without the sharing option that allows the sharing of information and stories.
Reddit is the world of sharing views and feelings. The total system offers a light platform where users and readers can find things interesting, horrible, and strange; they can downvote or upvote.
There is some internal algorithm, which gets imposed by the feedback or sharing, but that is something that you need not deal with right now. It's time to know just that if there's something you like, you can upvote or if there's something you do not like then you can downvote it.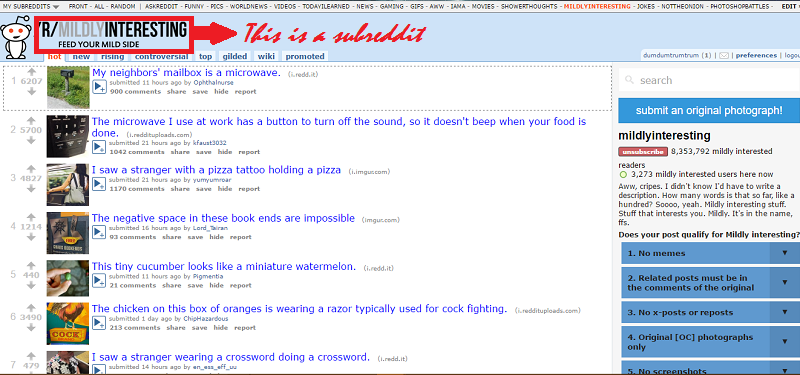 One of the awesome options in Reddit is Subreddit, which is just like a niche under a broad niche – rather like a micro-niche. It helps you in segregating the content and viewing it in a more detailed manner.
So, if you are serious about exploring any specific topic, then it's apparent that you have to dive into a particular Subreddit.
In case you are not able to find any Subreddits Reddit user search, then there is nothing to worry about. You may create one of your own and go ahead.
And by subscribing and unsubscribing your Subreddit, you can go ahead with your own unique 'front page of the internet'. Subreddit has the topics encircling any broad topic or super niche.
In case you are a veteran writer in a particular niche and you want to publish it on Reddit to drive traffic and redirect traffic to your site, the first thing that you need to learn is how to post to Reddit.
Similar to any other popular internet community, Reddit users utilize their own language, which is Reddit specific like IAmA, TIL, OP, or AMA.TIL stands for "Today I Learned" and it is one of the most common options available on Reddit.AMA stands for "Ask Me Anything".
This option is for the most intellectual minds of Reddit. Any popular personality like Don Bradman or Robert Kiyosaki will be here to go ahead to answer all the naïve queries that help you to solve any problem you face in your daily lives.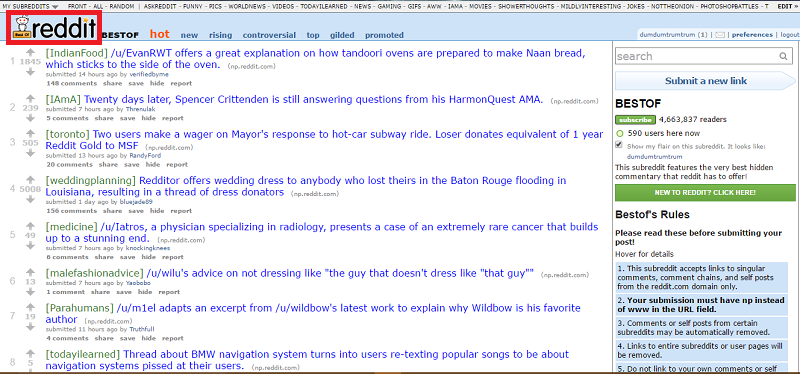 Such threads are the most productive, humorous and informative. These are the best Reddit threads towards which most of the visitors flock. It is a kind of knowledge base, which everyone must love to stick around. These are the threads that have made the traction of most of the traffic on Reddit.
As a result, it has also become one of the repositories for enormous knowledge that can be one of the pillars of Reddit and can be one of the loyal sources of information for the users searching for data on the internet.
After using Reddit for a while, which means commenting and posting for a while, it is very interesting to know that each of your activity is accountable and helps you to create your own credibility.
You will find some numbers on the top right corner of your profile, which will help you to understand the scoring of your performance on Reddit. This scoring will help you to stand out in Reddit and help you to be a known user of the community.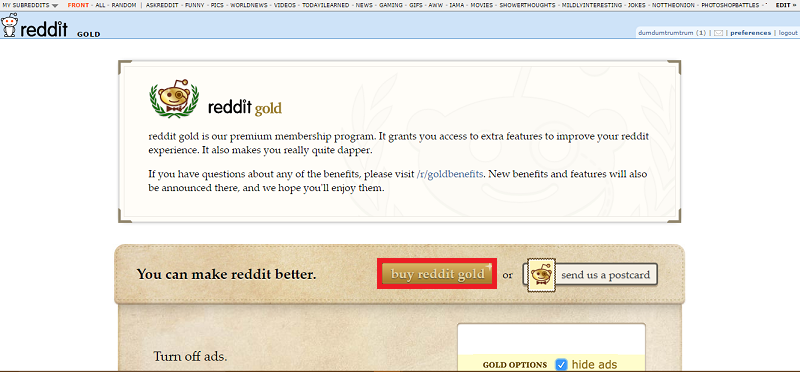 You may also be a credible member hereby buying RedditGold, which is the platform's premium membership program. With a membership fee of $4 per month and approximately $30 per year, the members of the
The gold group gets an opportunity to understand more things in-depth as compared to general users. They get the sensitization of launched products prior to the general uses in the Reddit base.
The matter of fact is that it's not necessary to buy Gold, but definitely the gold will keep you more deeply in the community and will allow you to make more perks and invest in the community.
In simple words, Reddit is something that is very close to a meeting point of likeminded people on the internet where they meet to share their feelings and knowledge. It is a place to meet new people and engage with them to develop a relationship and this is why you should always know how to use Reddit.