If you own an iPhone or even covet one of the Apple devices, you surely must know about Siri. But while most people have a vague idea of Siri, the digital assistant that resides on iOS devices, how many of you know how to use Siri? Fear not if you do not though, for today we will be teaching you exactly that!
Smartphones are for most of us an integral part of our lives. In fact, we spend more time with our phones than we do with our spouses, friends or any other person from the non-digital realm.
As someone who owns and is ostensibly in love with her iPhone, I often wonder "Can I talk to Siri?"
Now the question that might pop into your head right now is that what the heck is Siri in the first place?
Well if you have an iPhone just long tap on your home button and Siri will be there to help make your life better and easier in a myriad of ways! If you don't know-how, have no fear for today we will be showing you fine folks how to get Siri!
Do you know Siri? At first, let us tell you what is Siri? Siri is an artificial intelligence software which you can use to perform various works, it will be like your personal assistant to help you. So, do you like Siri? If not, then you must explore all the features of Siri.
How to Set up Siri?
At first, you have set up Siri on your device. Here, we are going to discuss how to turn on Siri.
Step 1.
Go to the 'settings' app on your device.
Step 2.
Tap on the 'General' option.
Step 3.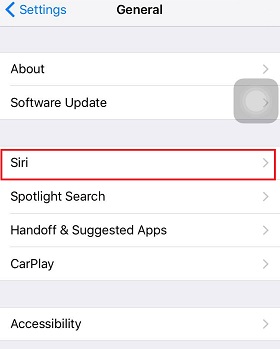 Select the option 'Siri'.
Step 4.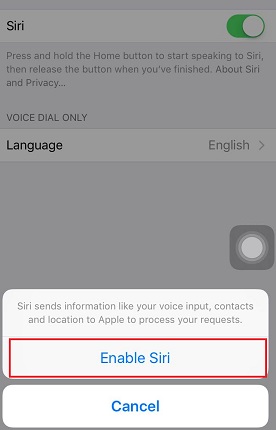 Make the Siri switch on and select the option 'Enable Siri'.
Step 5.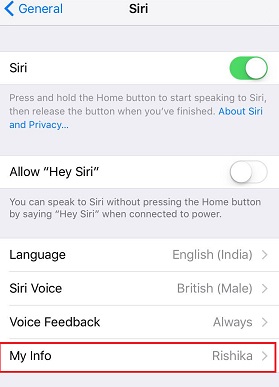 When Siri becomes on i.e., you can see the option turns green; then you get a few more options below. There you select 'My info' option and update it by providing it with your name, location, etc.
Step 6.
There are other options like you can set your language, voice gender, etc.
Step 7.
Lastly, save your changes to continue with Siri.
How to Use Siri?
Want to know how do I use Siri? So here are some easy steps that will teach you in a giffy how you can get the most out of your virtual assistant!
Step 1: How to open Siri
There are various ways to open Siri for different apple devices.
For iPhone, iPad, and iPod Touch: You'll have to press and hold the Home key of the device.
For Apple Watch: You'll have to press and hold the button which is on the right side of the watch.
For Bluetooth headset: You'll have to press and hold the call button of the device.
Siri will be opened.
Step 2: How to turn on Siri
When the Siri opens, keep your eye on the microphone symbol. If the symbol turns into a purple color, then your Siri is enabled.
Then Siri will ask you a question,  "What can I help you with?". You'll get to notice an 'i' option besides this question on your screen. Click on the 'i' and you will get various options by which Siri can help you with.
Step 3: Ask Siri to perform a work
Now discover what can Siri do.  It can place a call to your contacts, send text messages or emails, search for a topic on google, set alarms or timers, etc.
Suppose you have contacts named Henry, Elina, etc. You will have to say 'call Henry' or 'text Elina'. If you want to search for any topic; say 'search for Niagra Waterfalls' and Siri will show you the search result. You may also ask questions like, 'what's the capital of China?' You'll be answered accordingly.
Step 4: Shut Down Siri
Say 'Goodbye' to shut down Siri.
Things To Say To Siri
Siri can make a lot of works easier for you. Here several topics are discussed in which you can ask Siri to perform works. Have a look below to know, how does Siri works.
Tell Siri About Relationship With Contacts:
"Call me Smith."
"Jenny Smith is my wife."
"Tom is my best friend."
"Jordan Smith is my brother."
Search for Contacts:
"Find Emmy's address."
"Find people named Michael."
Place Calls:
"Call my Mom."
"Call my Best Friend."
"Call back to the last missed call number."
"Call 600356129."
News and Weather:
You have to ask like:
"Is it going to rain today?"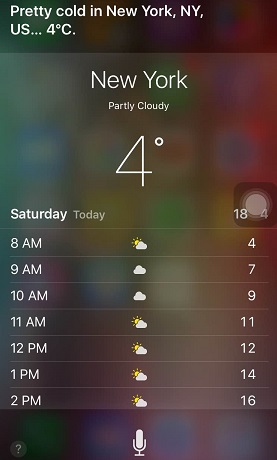 "What is the temperature of New York?"
Phone Settings:
"Turn Bluetooth on."
"Lower the Brightness of my phone."
"Turn off wi-fi."
Launch an App:
"Open My Playlist."
"Open Whatsapp."


"Open Settings."
Send Message/ Email:
"Send a message to My Brother saying, hey where are you right now?"
"Reply My Mom saying, I miss you too."
"Email Tom about the transaction details."
Calendar:
"New doctor appointment on Tuesday at 8.pm."
"Schedule a meet up with Andrews on Thursday at 2.pm."
Give Alarms/ Timers:
"Set the timer for 22 minutes."
"Check the Timer."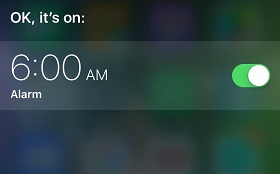 "Set Alarm for 6.am."
"Cancel alarm at 6.am."
Give Reminder:
"Remind me of my doctor's appointment."
"Remind me about this meeting on Wednesday."
Directions:
"Show me directions to the nearest Bank."
"Tell me the directions of nearest Hospital."
Play Music:
"Play the last Playlist."
"Play the song Just like another day."
Search for a Topic:
"Search for Justin Bieber."
"Search for images of Wedding Gown with Bell Sleeves."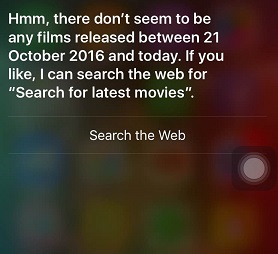 "Search for the latest movies."
Ask Questions:
"What is 712 divided by 13?"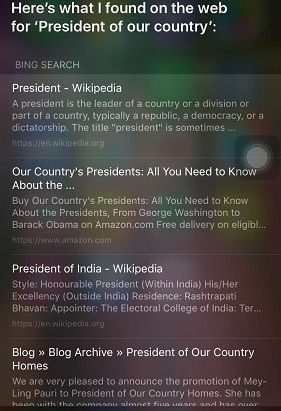 "Who is the President of our country?"
"When is my Brother's birthday?"
Apple keeps improving Siri with new features day by day. Try them out to experience something new.
Wrapping Up
This is your complete guide to how to use Siri.
Still have queries about, how to talk to Siri? Then leave comments below. We would like to hear from you.
If you like this article, do consider it sharing it on your social networking sites.