Now I've been really getting into WordPress lately. If you're on this piece, you might also find my piece on How to backup WordPress come in handy. Because well this piece on How to Import/Restore WordPress Backup is totally related!
Okay so yeah this piece is totally going to be about how you can backup /restore your WordPress site! Because I know I've done a complete piece on How to backup WordPress site (which you can access from the above link), but just backing it up isn't the goal, right? You need to know how to restore it as well, don't you?
And as it has become my habit to get into the basics before actually covering the real thing, let me continue the trend by clearing off the air a bit about the basics.
What are WordPress Backups and Their Types:-
Because of the huge list of plugins in the market these days, it has become hard for people to "learn" things. All they have to do these days is, install a plugin, activate it, and it does its job. While they have no idea about what the hell just happened.
So well you might not know but yeah there are more than one "types" of WordPress backups.
Complete WordPress backup:- It's the complete backup of your WordPress files, your Email Aliases, and WordPress database! (You might actually love my piece on How to backup WordPress Database because it's especially centered around the Database thing!)
And then partial backups. Partial backups are backups that are concerned about specific parts of the website. Let's say just the files, or the database or the Aliases.
Well a backup is the "restore" point of your website. It's like you want to try something new, and something goes wrong. Now that's where backups jump in to help you.
How to Import/Restore WordPress Backup:-
I take it as you've already created your WordPress backup using any of the methods I've shared, or whatever you might have already known. At this point I just want to make sure that if you're proceeding, you've your Backup file ready with you.
So okay in order to backup your Website, you can either make use of the Cpanel, or some of the best WordPress backup plugin (s), out there. I'll be covering both the steps, so let's first look into the plugins thing.
Keep in mind that the plugins aint free, while the Cpanel method is. Still it's your choice what you want to go with.
How to Import/Restore WordPress using Plugins:-
BackupBuddy is just one of the best options when it comes to restoring your WordPress backup. I've talked about it enough times, so just install BackupBuddy on your WordPress.
Now you'll need a file that goes by the name :- importbuddy.php. Which you can obtain by going to WpDashboard>Backupbuddy>Restore/Migrate.
Now Download Importbuddy. (And also the backup if you haven't already got it!)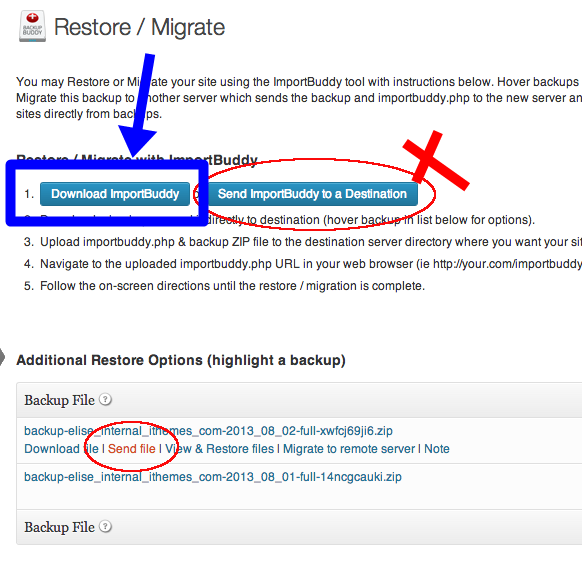 It will ask you to set a password. So that only YOU can restore it again. Just set a password, and you'll get the importbuddy.php file.
Well now, upload this file to your server. Let's say www.yoursite.com/importbuddy.php, and then enter the exact URL of the file on the address bar.
For eg. if you've uploaded it to www.yoursite.com/blog/importbuddy.php, well then enter this exact URL there.
Once you do, import buddy would ask you for the authentication password, the one which you set some time ago. Enter it.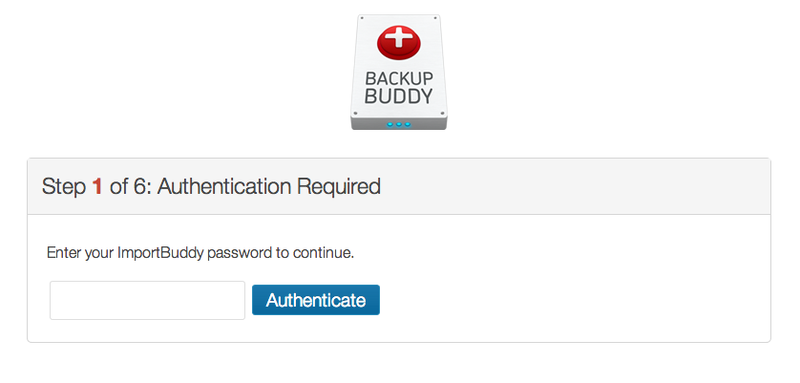 Now, just click on the "upload" tab, and upload your backup file.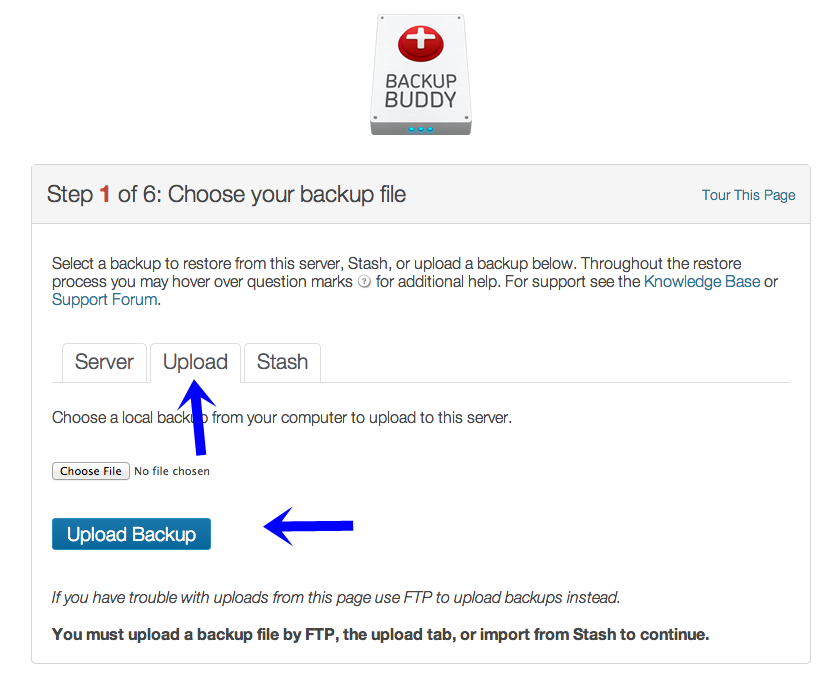 The next screen would unzip the file. Just wait, and when it's done click on the Next step button.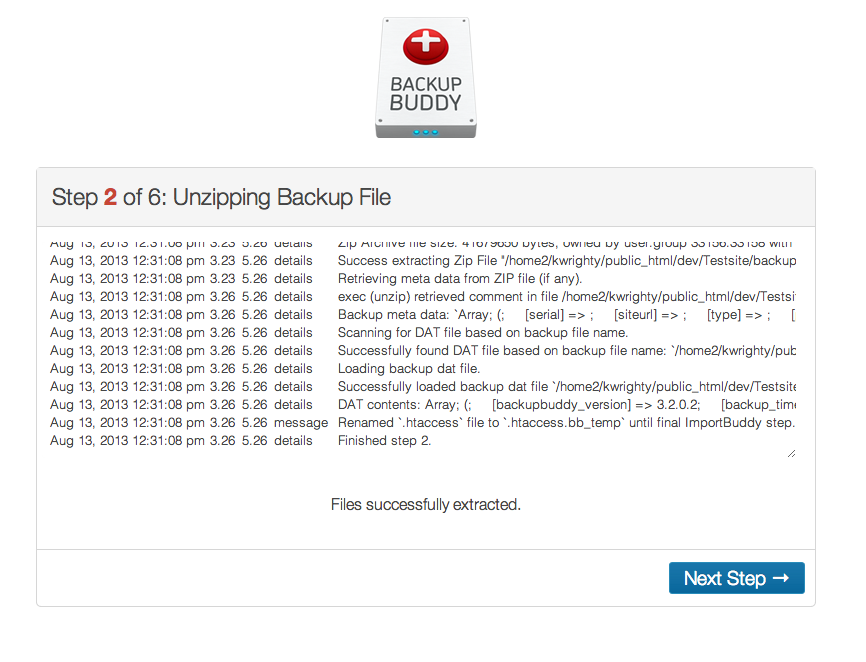 Now, just click Next step again if you're simply restoring your WordPress site and don't want to change any other settings.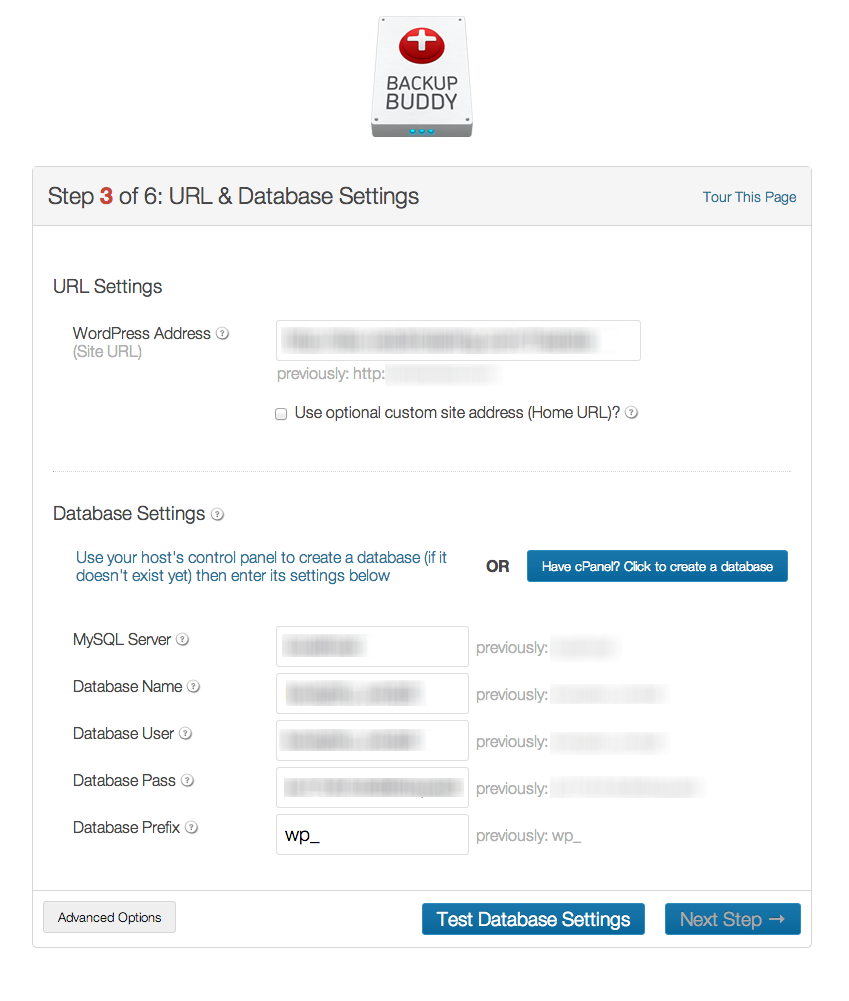 The next screen allows you to test the database settings, so just click on Test settings. If the test is passed, then proceed to click on the Next step again.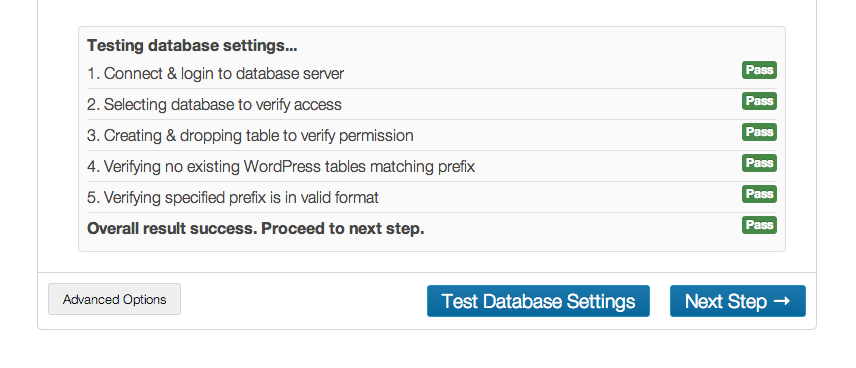 Done! Well that was it folks! If the database import was successful and you did everything right, you just successfully restored your WordPress website.
How to Import/Restore WordPress Website Using Cpanel:-
If you're going this way, I assume you have a complete backup of your Website, (Or you can learn How to Create a Complete WordPress Backup using my tutorial in the first paragraph) which consists of:-
Home Directory backup
Email Aliases.
SQL databases.
All these backups are included in the .zip file you downloaded as a backup when you were backing up so not a lot of trouble there. So well extract the compressed backup file. Because you have to upload the backups separately.
So okay login to your Cpanel, and search for "backups".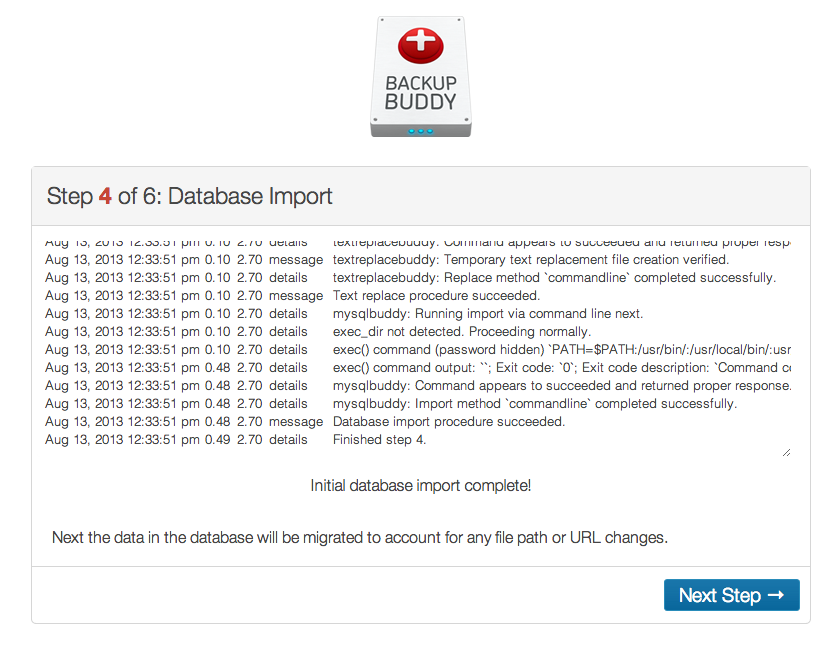 Click on the Backup Wizard button.

Then click on the Restore button.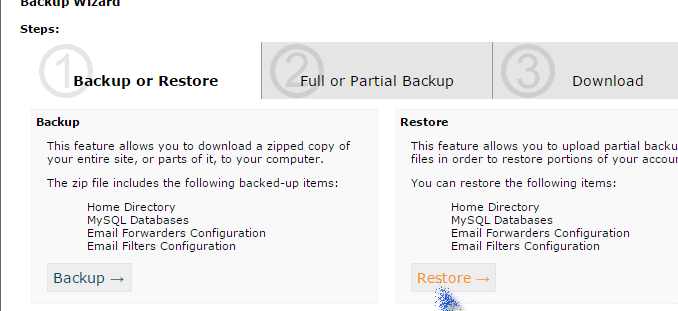 Now click on the home directory.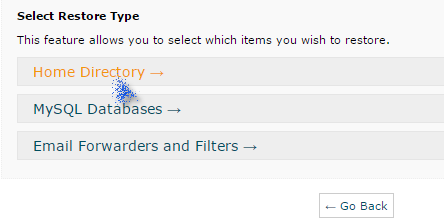 And then finally choose the file you want to upload, and click upload.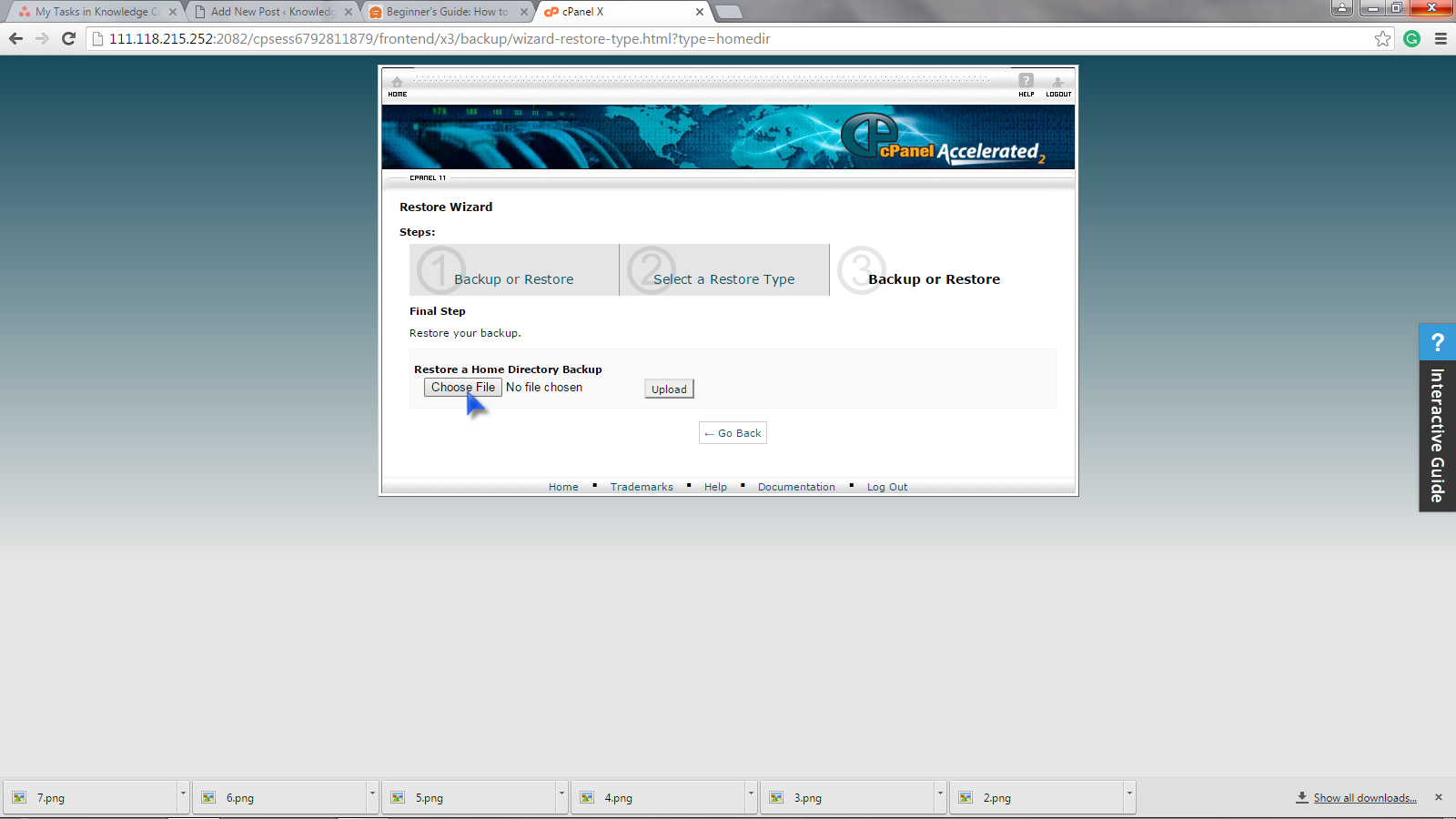 Done, just repeat the same process with the other two kinds of files.
Backup Wizard > Restore > Mysql Database > Upload your sql backup.
Similarly, just use the exact same steps, and finally upload the Email Aliases.
Final Words:-
So yeah folks that were all I had on How to import/restore WordPress backup, I'm pretty sure I made the steps clear and simple enough for you. But still, if I missed something, or you know better options, do let me know.
And do share it if the piece helped, also of course you can make use of the comment box if you're stuck somewhere. I love hearing from you guys.