Zorin Linux is the latest Linux operating system which looks like Windows 7 and very easy to use also. Zorin OS is a multi-functional operating system designed specifically for Windows users who want to have easy and smooth access to Linux. It is based on Ubuntu which is the most popular Linux operating system in the world.
According to officials, Zorin is 4 times faster than Windows. Here I am going to teach you to make Zorin Bootable Pendrive.
See Also: Install Ubuntu Tweak 0.8.4 in Ubuntu 13.04/12.10/12.04/Linux Mint
Main advantages
The Zorin OS operating system gives you the ultimate desktop experience. Some of the advantages of Zorin OS:
No risk of getting viruses
Much faster than Windows 7
An easy to use and familiar desktop
Customizable user interface thanks to our Look Changer
Stable as it is based on the robust Linux operating system
All the software you'll ever need out of the box
Extremely versatile and customizable Open Source software
Available in over 55 languages
First of all, you will have to Download Zorin Bootable ISO file from here.
After Downloading the Zorin here are the steps you need to follow to make bootable Pendrive.
Download Universal USB Installer.
Step 1.
Select your OS very carefully and move to next step.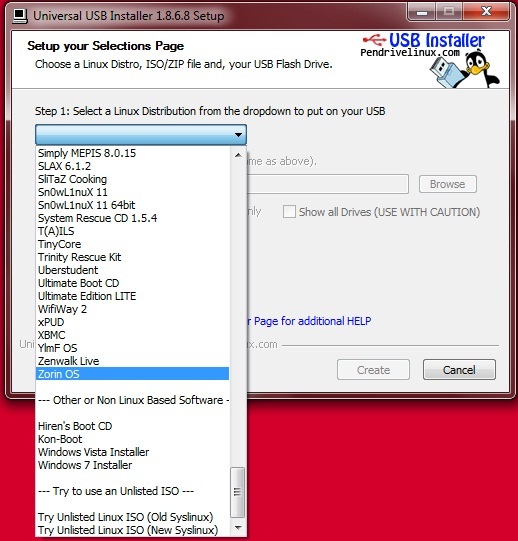 Step 2.
Browse your ISO file and select your bootable media very carefully.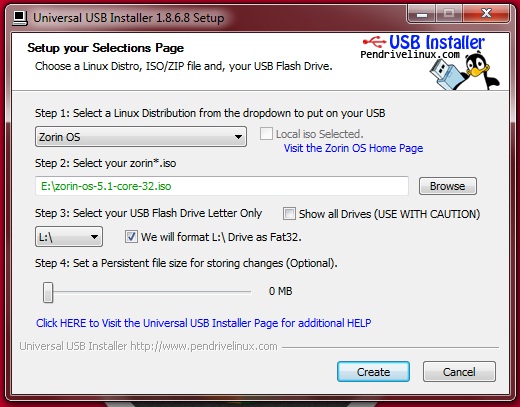 Step 3.
Click on create and you will see the windows like this.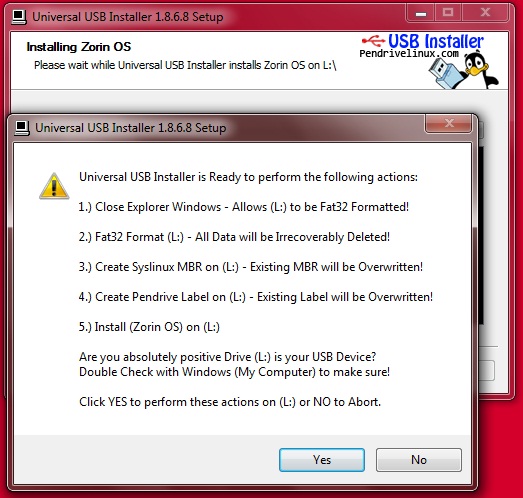 Step 4.
This process will run for 5-10 minutes according to the speed of your computer and you will have a Zorin bootable pendrive.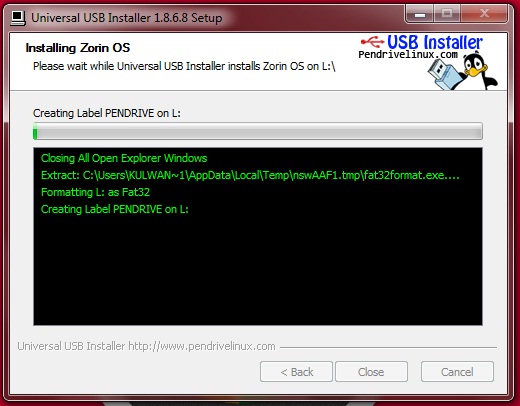 Once you will install the zorin linux operating system you will be too much satisfied with it look and feel !! and its speed is really very much faster then Windows.