In recent years, having a solid learning management system (LMS) has grown increasingly important.
LifterLMS, LearnDash, Accessally, and LearnPress have dominated the market as third-party premium add-ons for creating online courses for your WordPress site.
LifterLMS, LearnDash, and LearnPress have established the bar. However, regardless of LearnPress's merits, this debate has shifted to LearnDash vs LifterLMS.
So, between LearnDash and LifterLMS, which website plugin should you use?
LearnDash vs LifterLMS 2023– Overview
The user experience is critical to learning on any website. It makes little difference how good your course is: if your course builder isn't reliable, learners are unlikely to return to your website.
There are already two excellent learning management systems available for any school or organisation looking for a course builder: LearnDash and LifterLMS.
Course creators can use their WordPress LMS, WordPress LMS plugins, and other features to create an online course with these systems.
So, who wins the LearnDash versus LifterLMS battle? You've come to the correct place.
You're about to find out which is the best LMS system for WordPress thanks to our handy breakdown and comparison review of each website service, LifterLMS and LearnDash.
LifterLMS Overview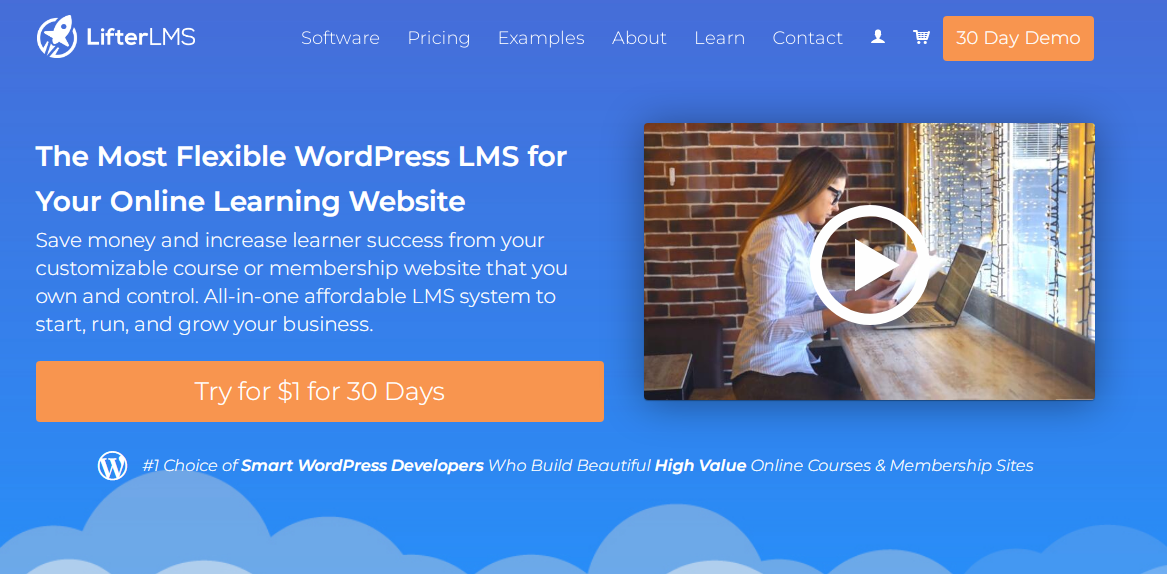 LifterLMS is an open-source WordPress plugin that makes it simple to create online courses. LifterLMS allows you to create simple learning material, a membership site, or a large course.
LifterLMS includes all of the features required for a web-based teaching platform. It also allows you to design and showcase your courses on pages of your choosing.
You can include multimedia such as video, audio, podcasts, and so on. You can also include quizzes, downloadable files and media, assignments, and so on.
You can earn money by setting up a subscription-based payment system where students can pay on time.
Furthermore, you can award students with ranks, badges, and certificates, as well as send personal emails about their accomplishments.
LifterLMS instals by guiding you through an installation wizard where you can configure basic settings.
You can, for example, manage pages, dashboards, payment currencies, registration countries, coupons, and so on.
LearnDash Overview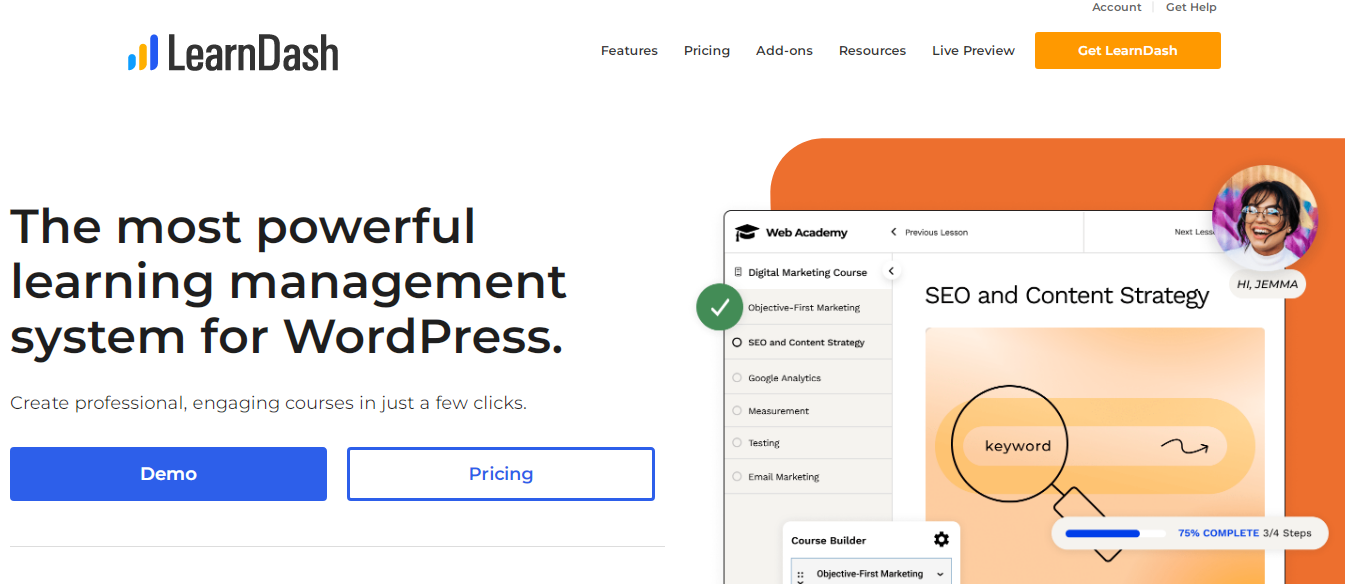 LearnDash is yet another excellent WordPress LMS plugin that enables you to create a feature-rich web-based online course.
It is a popular WordPress course builder plugin that is used by top universities, online learning agencies, Fortune 500 companies, and other organizations.
With the help of the WordPress platform, this LMS plugin allows you to create and upload a wide range of courses.
It also includes a lot of features and flexibility to make the learning process easier. Furthermore, it interfaces with other WordPress plugins to add additional functions.
Courses can be made up of multiple sections, lessons, and subjects. If you want to make it more engaging, you may easily create quizzes, tasks, and so on.
You will be able to follow users' progress with the reporting tools. Furthermore, you can award students with badges, certificates, and points based on their performance and reports.
There are several ways to discuss the charge structure and payment method.
Set up a subscription model to accept payments or sell courses on their own; the choice is yours. WooCommerce supports a wide range of payment methods for your students.
Now that we've covered the basics of both plugins, let's look at how they differ.
LifterLMS vs LearnDash: Compare Best LMS Plugins of WordPress
The features, ease of use, course building options, certification, payment options, and so on, make both of these plugins extremely popular.
They do, however, have some distinctions that set them apart from the crowd.
Let's compare these plugins based on various criteria such as ease of use, course builder, performance, support, and so on.
1. LifterLMS vs LearnDash: Ease of Use
The ease of use of a WordPress LMS plugin is an important factor to consider. In this case, it is likely that you would prefer to focus on creating the course rather than learning how to do it.
So, let's compare the usability of LifterLMS with LearnDash.
a. Ease of Use of LifterLMS
LifterLMS provides a simple interface for creating, editing, and configuring your online course. The configuration Wizard allows you to configure certain key settings during installation.
Following installation, you will notice a distinct LifterLMS menu on your admin dashboard that will assist you in administering your courses.
It's further subdivided into settings, courses, memberships, engagements, orders, and so on. More options can be found within each of them.
It offers a course builder interface that allows you to easily place your content and other course elements.
After you've added them, you can edit the course web page using a WordPress editor, such as the classic or Gutenberg editor.
You can then add any text, images, blocks, patterns, widgets, and so on to make your LMS site rich in features and elements.
b. Ease of Use of LearnDash
LearnDash also makes it simple to create your course and manage your whole online learning site.
It provides you with a separate dashboard that includes multiple menus for an overview, courses, lessons, subjects, quizzes, assignments, settings, and so on.
Under each sub-menu, you'll find relevant options and setups.
The introduction, as well as several helpful guides, tutorials, movies, and so on, may be found under the overview menu.
Following those materials, you can simply learn how to construct your own courses, quizzes, and so on.
You may begin constructing the course page using the WordPress editor, giving you a lot of versatility.
You'll also find the builder and other course-related settings right there in the WordPress editor. It also uses a similar approach to produce tests, assignments, certification, and so on.
You may simply utilise the WordPress editor to construct the necessary page and the builder option to generate what you require.
2. LifterLMS vs LearnDash: Course Builder
The course builder is an essential feature of your LMS plugin. It should include features that make teaching and learning more efficient and effective. LearnDash and LifterLMS both have advanced course builders and a plethora of features.
So, let's take a closer look at their respective course builders.
a. Course Builder in LifterLMS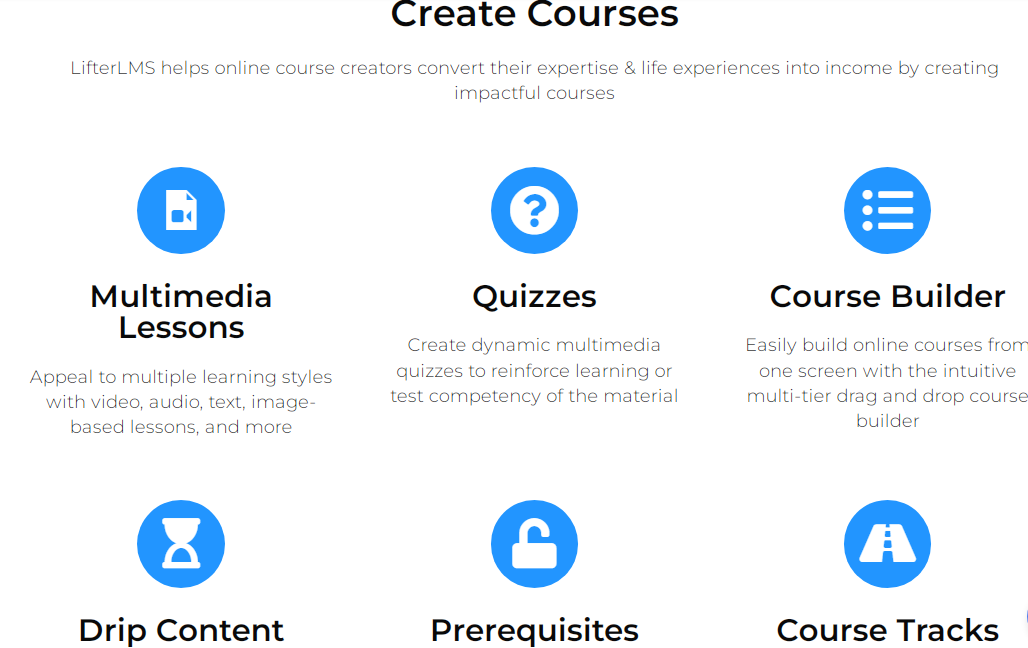 LifterLMS provides a drag-and-drop course builder that allows you to post sections, lessons, and other content on your website.
You can configure the basic course information using the WordPress editor, either the standard editor or the block editor, whichever you want.
Then you can go and click on Launch Course Builder, where you will see all of your options.
You can create draggable sections and call them whatever you like. You can add several lessons to each part by dragging and dropping them. There are numerous alternatives on each lesson's right and below.
Several options can be accessed by clicking the icons on the right. Like,
Launch the WordPress editor and open the lesson.

Lesson preview

Lessons should be moved to other sections

The lesson can be deleted or detached
You'll also find other options at the bottom
You can add YouTube, Vimeo, and other video links.

Audio Embedding.

Assignments and quizzes can be added.
A WordPress icon is located next to each lesson, allowing you to edit it. From here, you can add text, images, embeds, etc., using the WordPress editor.
b. Course Builder in LearnDash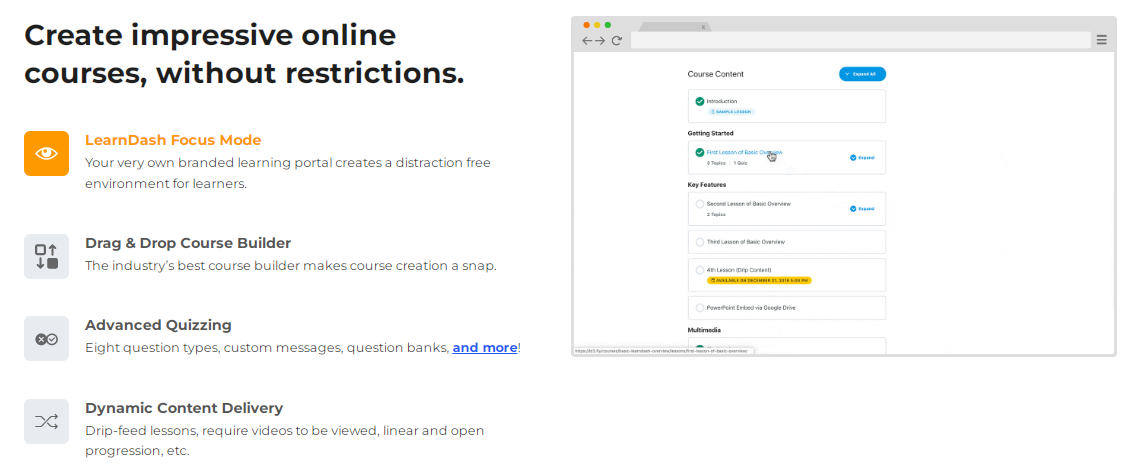 LearnDash includes an easy-to-use course builder and editor. As a result, you can create whatever type of course you wish.
When you select Courses from the LearnDash Menu, you will be taken to a page that lists all of your previously created courses. If this is your first time, you can start by choosing Add New.
Then it'll take you to a website where you can create courses, which is essentially your WordPress editor.
In addition, new choices such as Course Page, Builder, Settings, and Groups will be available above the editor section.
You can create headings, paragraphs, and other elements on the Course Page tab in the same way that you would in a regular WordPress editor.
On the builder page, you may really design the framework of your course. You can provide section titles and lessons to provide students with information about the course.
You can add more topics if you like. Furthermore, after completing the course, you can add quizzes for each lesson and a final quiz.
You can also rearrange the course headings, lessons, and topics to fit your needs. The drag-and-drop function makes it simple.
3. LifterLMS vs LearnDash: Quiz Builder
Quizzes are available on all learning platforms. Furthermore, all types of learning systems should require you to assess your students' productivity and growth.
Let's take a look at how LifterLMS and LearnDash approach quizzes on your learning platform.
a. Quiz Builder on LifterLMS
LifterLMS allows you to create quizzes right from the course builder, which is really convenient.
As previously stated, the quiz can be added to each course. Simply go to the course builder, select the lesson, and click the quiz button to the right of it.
You can either create a new quiz or import an old one.
There, you can enter a quiz title, as well as the quiz question. You can also include descriptions, media, and other formats.
You can include any type of inquiry you like. You may basically add questions like multiple choice, photos, and true or false.
Fill in the blanks, reordering, replies, file upload, and more advanced features are available.
Various quiz-related options are available to you. There are some
Set passing percentage

Time limit

Attempt limits

Keep the correct answer hidden or show it

Randomize the order of questions
As a result, LifterLMS allows you to easily create quizzes.
b. Quiz Builder on LearnDash
You can add quizzes in LearnDash LMS via a separate menu on the dashboard. Its user interface is similar to that of the course builder.
To begin, go to the LearnDash LMS menu and select Quizzes. There, you'll see any previous quizzes you've taken. If not, you can create a new quiz by clicking Add New.
It will launch the LearnDash quiz-creation window, which is integrated with your WordPress editor. You can change the quiz title and description there. You can also add a variety of other elements, blocks, and patterns.
You can configure the quiz configurations on the settings tab. Some of them are as follows:
Set the quiz's associated course and lesson

Ensure that only users who have taken previous quizzes will be able to access the quiz.

Score required for passing

Certificate of completion of the quiz

Patterns and ordering are displayed in questions

Limit the time

The correct answer can be displayed or hidden, and much more.
It is much easier to create quizzes with LearnDash thanks to its many features.
4. LifterLMS vs LearnDash: Performance
LifterLMS and LearnDash, like all WordPress plugins, are code-based. As a result, it may take some time for the user's browser to load.
However, if it is built with minimal and light-weight code, it can improve the speed of your website. As a result, your site's SEO and chances of ranking well in search engines will improve.
So, let's see how the plugins fare.
a. The Performance of LifterLMS
LifterLMS is built with optimised code that allows it to perform exceptionally well. As a result, your site never loses traffic and converts more.
It's quick and works well with other responsive themes to make your entire site mobile-friendly.
As a result, you won't have to worry about your customers leaving because of LifterLMS's slowness or poor performance.
b. The Performance of LearnDash
LearnDash performs well on various speed testing tools. As a result, you can say that it loads quickly and performs well on the devices of your users.
It's made up of lightweight codes and is very well structured. As a result, your site's speed will be unaffected.
6. LifterLMS vs LearnDash: Support
If you are unfamiliar with WordPress and website creation, you may require assistance with using the platform and tools.
Occasionally, you may encounter technical difficulties that make your experience more difficult. Then you will require technical support.
LearnDash and LifterLMS both provide adequate customer service. Consider their strategies.
a. LifterLMS Support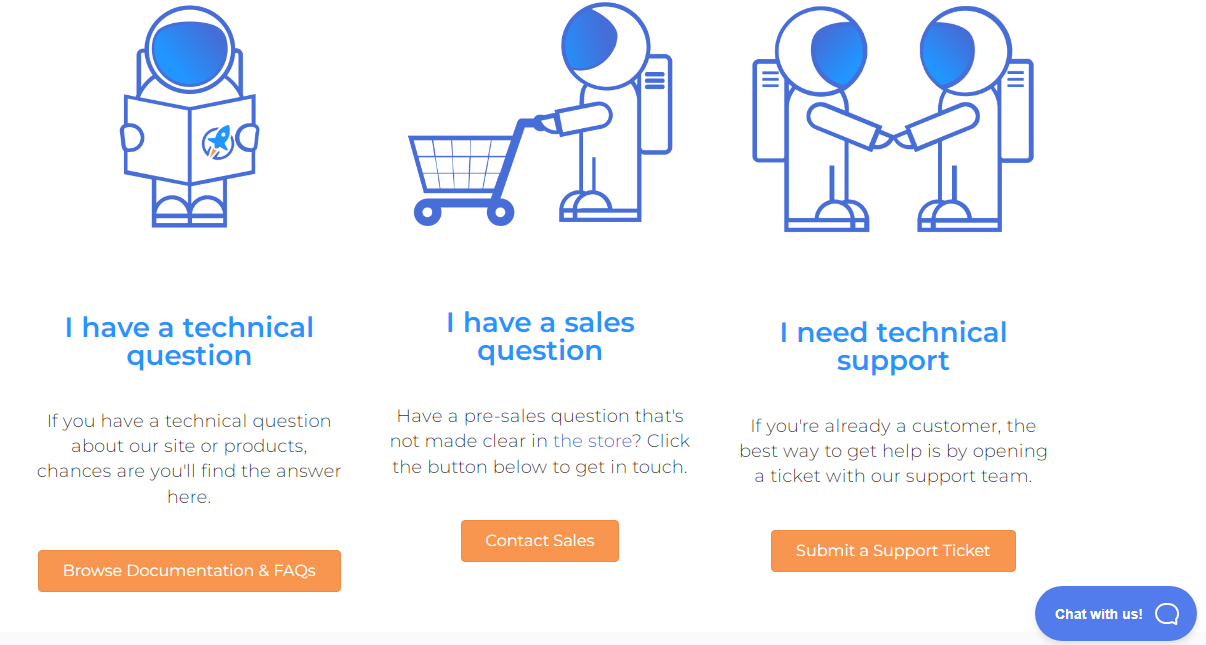 LifterLMS offers a lot of help to its users. If you buy one of their pro plans, you'll get emails with instructions on how to start. You can get in touch with the support team by email, and they usually answer pretty quickly.
It has a ticket system that you can use to get in touch with the support team. If you're a paying customer, you can use the ticket to ask questions or get technical help.
Also, if you look at their documentation, you can find a lot of help. Or, you can join groups and forums on the Internet.
b. LearnDash Support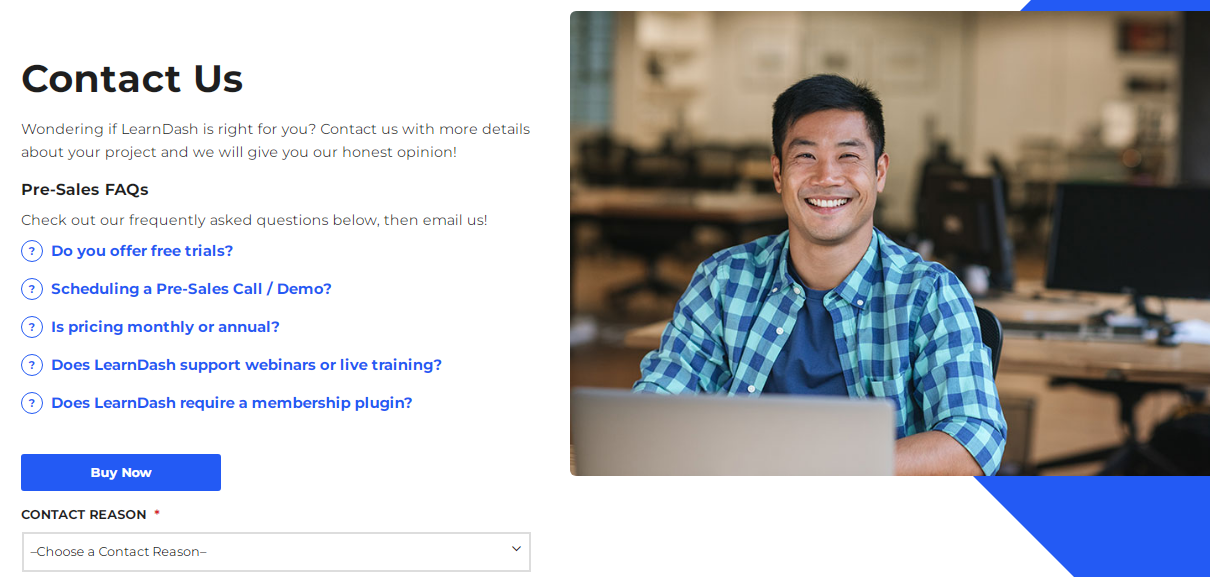 LearnDash also has different ways to help customers. You can get one-on-one help, join groups, or use their extensive documentation to find answers to your questions.
When you buy LearnDash, they'll give you their full support for as long as your subscription lasts. The method is like LifterLMS's, which uses tickets.
If you have any questions or problems, you can use the ticket to send them to the support staff.
Additionally, you will find all the information you need in the documentation. Frequently Asked Questions sections, community forums, and Facebook groups are also available.
Additionally, their YouTube videos provide detailed tutorials.
LifterLMS vs LearnDash: Which one to Choose?
We now know that both plugins are good. You can use your intuition to plan and make online learning materials. And the platforms give you the flexibility you need.
But each of these platforms has its own features that set it apart from the others. And it will help you decide which one is best for your site.
So, let's look at why you might want to use one of these platforms.
Why Choose LifterLMS?
For your e-learning site, here are some reasons to choose LifterLMS.
Free version available

Plan with a low price

Easy to use

Easy-to-use course builder

Payment integration and shopping cart integration

Integration with WooCommerce
Why Choose LearnDash?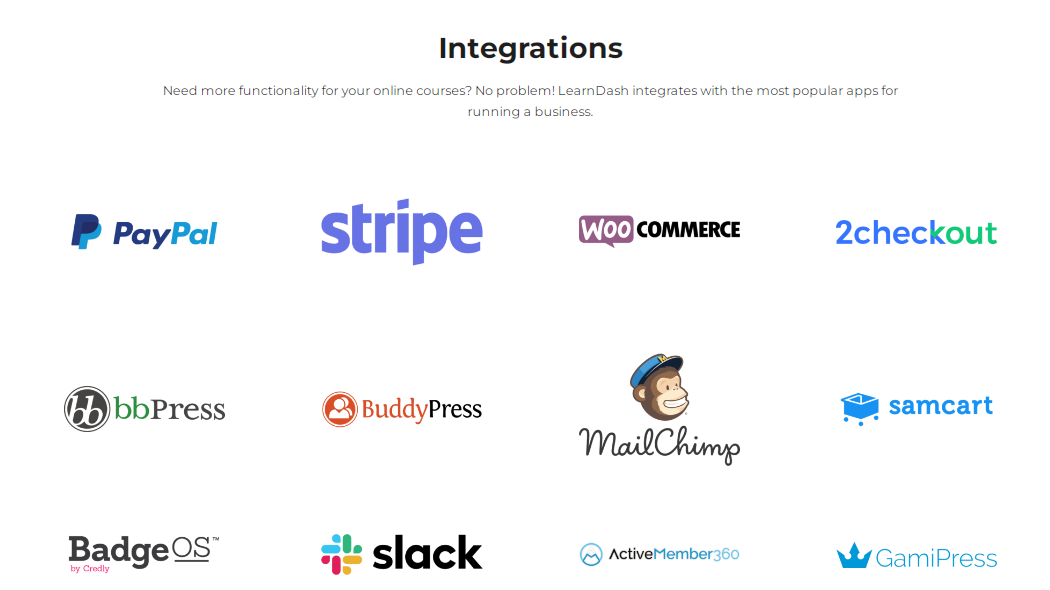 In the same way, LearnDash LMS may be a good fit for you for a variety of reasons.
Setup is easy

It's a reasonable price and plan overall

Course and quiz builders with extensive functionality

Options for managing students

A large amount of documentation and tutorials
These two WordPress LMS plugins offer some outstanding features. We have concluded the article and come to the end of the article.
Quick Links:
Conclusion LearnDash vs LifterLMS 2023
That's all there is to say about how LifterLMS and LearnDash compare.
After reading this article, you should be able to see that both of these plugins are some of the best ways to make online teaching and learning materials.
They have features that make making courses, quizzes, assignments, and so on easy and flexible.
That means you can choose either one. But take a close look at their features to see if they meet your needs.