LearnWorlds and Kajabi are both well-known, robust platforms for hosting online courses.
This page is devoted to comparing them because they are frequently compared and come up frequently when course developers determine where to host their programs.
The first and most significant difference between LearnWorlds and Kajabi is the type of online course platforms they are, so it is essential to understand this before proceeding with the comparison.
Kajabi is an all-inclusive portal. This means that it includes a page/site builder, a checkout, and an email marketing function, in addition to the other tools required to host, promote, and sell your courses.
Due to the absence of an email marketing tool, LearnWorlds is NOT an all-in-one platform. We will compare Kajabi vs LearnWorlds based on a variety of factors.
 LearnWorlds vs Kajabi 2023–
Overview of LearnWorlds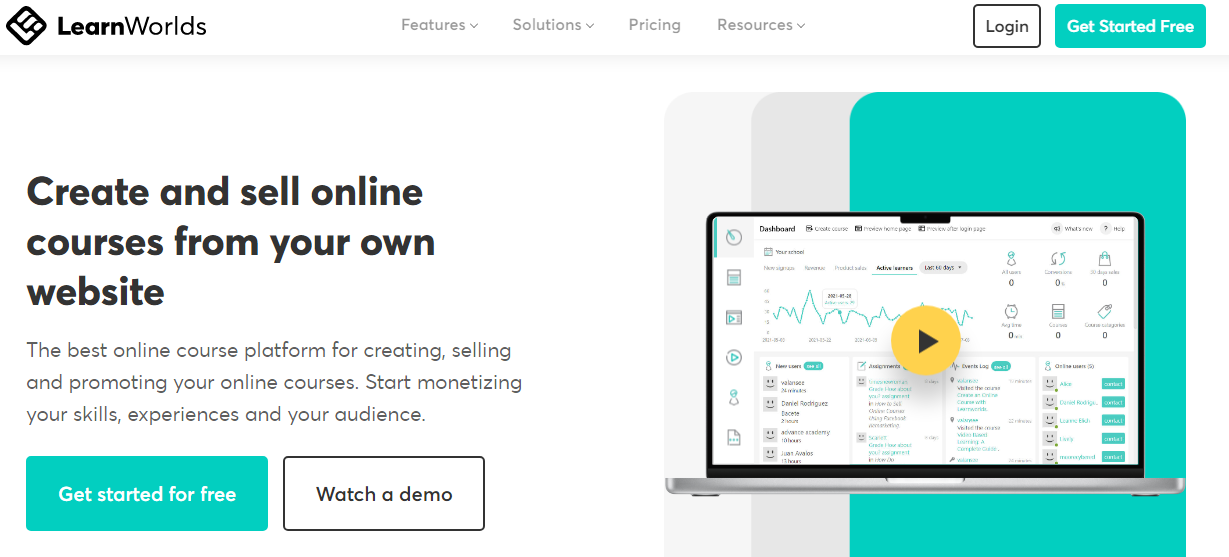 LearnWorlds places a strong emphasis on the development of courses and modules for both individual learners and businesses, as its name suggests.
It is a cloud-based platform suitable for training and education professionals. LearnWorlds is equipped with robust tools to meet e-learning requirements.
Overview of Kajabi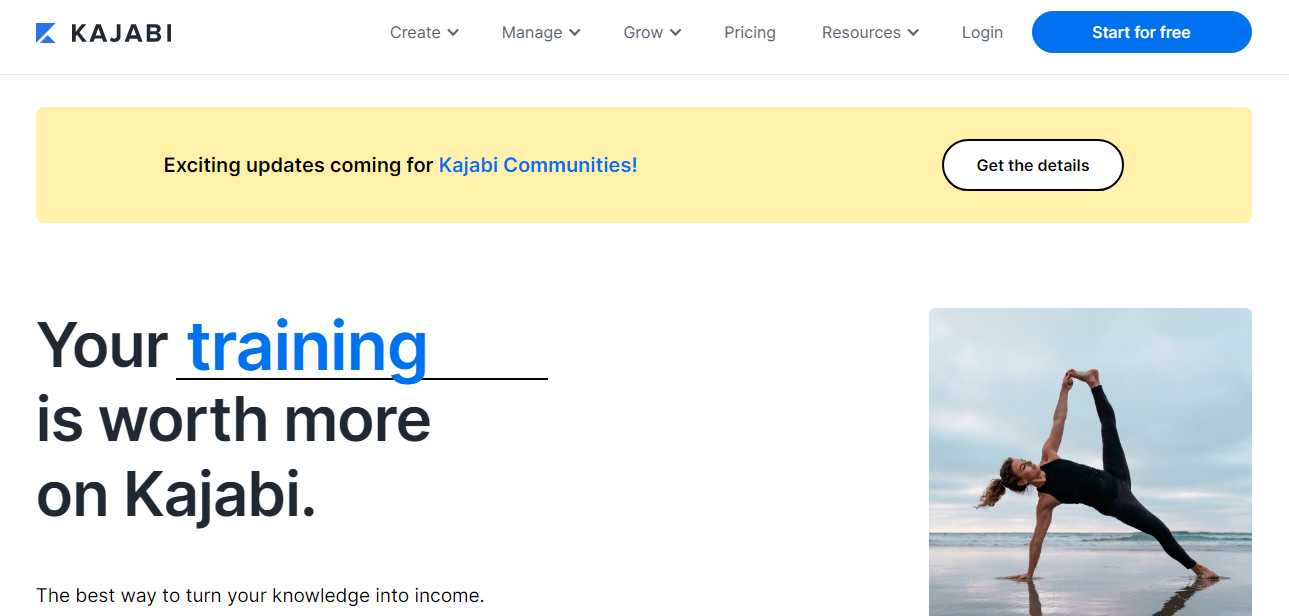 Kajabi is a more comprehensive platform that enables users to design and sell online products.
Kajabi can generate membership websites, individual subscriptions, enterprise portals, and online courses. In contrast to LearnWorlds, Kajabi gives considerable attention to marketing.
Features : LearnWorlds VS Kajabi
Marketing : Kajabi Wins
LearnWorlds frequently ranks second in terms of marketing. It lacks built-in email capabilities, so it must be combined with third-party applications such as Aweber or MailChimp.
In addition, there are no page templates for creating sales funnels on LearnWorlds. However, LearnWorlds also offers an affiliate management system similar to that of Kajabi.
Kajabi is a marketing genius without peer. Kajabi includes a visual email builder and an email management system.
Kajabi is an intuitive page builder with numerous personalization and adaptability options.
You can create a website of your choosing in a matter of minutes using their expert, ready-to-use templates.
Kajabi will be more useful than LearnWorlds if your primary objectives are to increase enrollments and propel your business forward.
Video Content : LearnWorlds Wins

LearnWorlds' video content stands out among the two sites. Bandwidth usage and video hosting are unlimited on LearnWorlds.
It is easy to upload video files and amass a large video library. Importing video clips from Vimeo or YouTube is simple.
LearnWorlds makes it simple to upload content from SoundCloud, Microsoft Word, or any other application.
LearnWorlds' ability to extract video transcripts, which Kajabi lacks, is a desirable feature. LearnWorlds makes editing simple, and the variety of available tools allows you to save time.
On the other hand, Kajabi does provide a number of services; however, the storage bandwidth limitation can result in additional fees for capable video content creators.
Kajabi also supports the import of videos from Google Drive and Dropbox.
However, LearnWorlds does a better job of producing videos than it does, and it lacks all of the essential key elements.
Course tools : LearnWorlds Wins
According to reports, LearnWorlds prioritised the online course platform. It provides graded or ungraded, open-ended or closed-ended questions through a complex, dynamic exam engine.
In addition, it offers customised gradebooks for each of your students. With LearnWorlds, you can anticipate a comprehensive educational experience.
Kajabi, on the other hand, is not designed specifically for online courses but rather focuses on selling any type of digital goods.
It lacks the same course-specific features as LearnWorlds. LearnWorlds offers considerably more sophisticated test engines than Kajabi, which only offers a few simple tests and surveys.
Therefore, the Kajabi platform is not suitable for administering graded exams that confer prestigious credentials. Additionally, it lacks the personalised gradebooks offered by LearnWorlds.
Community: Both Wins 
In order to provide a comprehensive group learning experience, it is essential to foster a sense of community. Both systems provide the necessary capabilities to make this feasible.
Creators do not necessarily need to use other social media networks to interact and communicate with their students or clients.
The course designers will retain full ownership and unrestricted access to their content on both LearnWorlds and Kajabi.
Kajabi's software enables users to concentrate on the learning process. The Kajabi mobile app has its own logo.
Every student receives a shareable public profile and individualised report cards.
Students can connect with other learners while interacting, learning, and providing feedback through LearnWorlds' built-in social community.
Emails/Automations : Kajabi Wins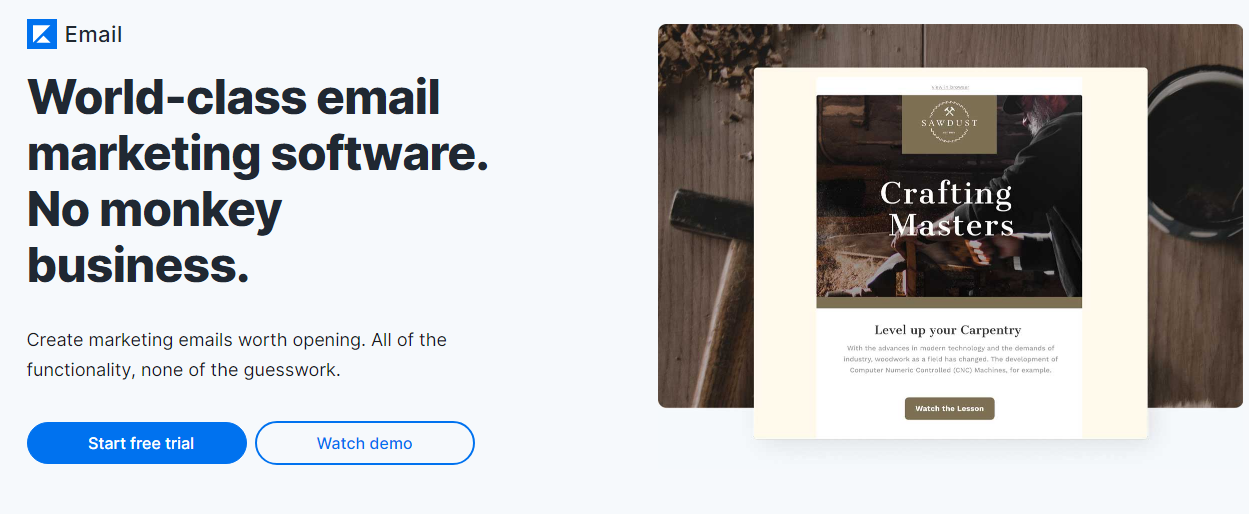 Perhaps the biggest difference between Kajabi and LearnWorlds is the ability to send and automate emails.
As an all-in-one platform, Kajabi provides native email marketing solutions in addition to automation, tagging, and other functions.
Marketing via email IS NOT permitted on LearnWorlds. It is possible to create opt-in websites because there is a way to collect emails.
Your paying customers may also receive alerts and contact from you. However, that is all for now.
Use a third-party solution, such as AWeber, Active Campaign, or Convertkit, if you want the power of authentic list generation and administration with LearnWorlds.
Selling / Checkout : LearnWorlds Wins
The checkout and cart system is what enables you to create a suitable sales funnels and payment experience for your customers, so a clean and user-friendly checkout can have a significant impact on the success of your course.
There are numerous pricing options for both systems, including one-time, subscription, instalment, free, and paid trials.
A few additional payment gateway options are available on LearnWorlds, including Checkout and PagSeguro for countries that do not support PayPal or Stripe.
Nonetheless, if you frequently use Stripe or PayPal, this may not be a significant issue for you, as both are supported by Kajabi.
Site & Page Builder : LearnWorlds Wins
On their website and page builder, the two systems display notable differences.
LearnWorlds has a superior tool for creating a dynamic website with elements like headers and footers on all pages, for example.
This feature is absent in Kajabi. In addition, LearnWorlds includes a genuine front-end, drag-and-drop page builder, whereas Kajabi only allows you to experiment with the side panel.
As a result, creating pages with LearnWorlds is significantly easier. Although Kajabi has built-in templates, they are significantly less effective and serve more as placeholders than as complete pages.
LearnWorlds' actual page builder and sections/blocks are also significantly more sophisticated, providing you with significantly more customization options, such as divider form, dynamic text, etc.
User Experience : Kajabi Wins 
After becoming familiar with Kajabi's user interface, everything is organised and easy to locate.
In addition, it is extremely user-friendly and does an excellent job of organising data into distinct categories. On the flip side, LearnWorlds can occasionally be a bit overwhelming.
The back-end may appear intimidating and provide a large number of options and settings, which may be a bit overwhelming for less tech-savvy users.
LearnWorlds ultimately allows for greater flexibility and customization, so it depends on your priorities. Choose Kajabi for usability, and LearnWorlds for flexibility and personalization.
Features Verdict: LearnWorlds vs. Kajabi
The features of LearnWorlds are far superior to those of Kajabi. In this regard, LearnWorlds is superior to Kajabi. 
Quick Links:
Final Verdict LearnWorlds vs Kajabi 2023
LearnWorlds is a wonderful tool for staff training. There are no limitations on the number of courses that you can design and upload to LearnWorlds.
The interface is intuitive and straightforward. LearnWorlds is preferable to Kajabi because it provides instructors with useful features.
There are numerous unique and flexible design options available for selection. The video content is also of high quality.
You may design your own course with elements such as assignments, quizzes, and more to improve student learning.
Additionally, they may help you obtain accreditation or copyright protection for your courses. With report cards, you can provide each student with a profile.
The best aspect of LearnWorlds is that you can create an infinite number of courses.