Cookery is not chemistry. It is an art. It requires instinct and taste rather than exact measurements.
Well, if you aks me; what do I like the most? I will say I love cooking. And for inspiration, I read the best food blogs online.
After years of reading and learning, I curated a list of my all-time favorite blogs.  In this article, I will go over some of the best food blogs that you shouldn't miss out on.
Without further ado, let's find out who the most popular food bloggers are so you can start getting access to their best recipes.
10 Best Food Blogs to Follow in 2023
Here is a list of Best Food Blogs to follow and learn the art of cooking!
1. Pinch of Yum by Lindsay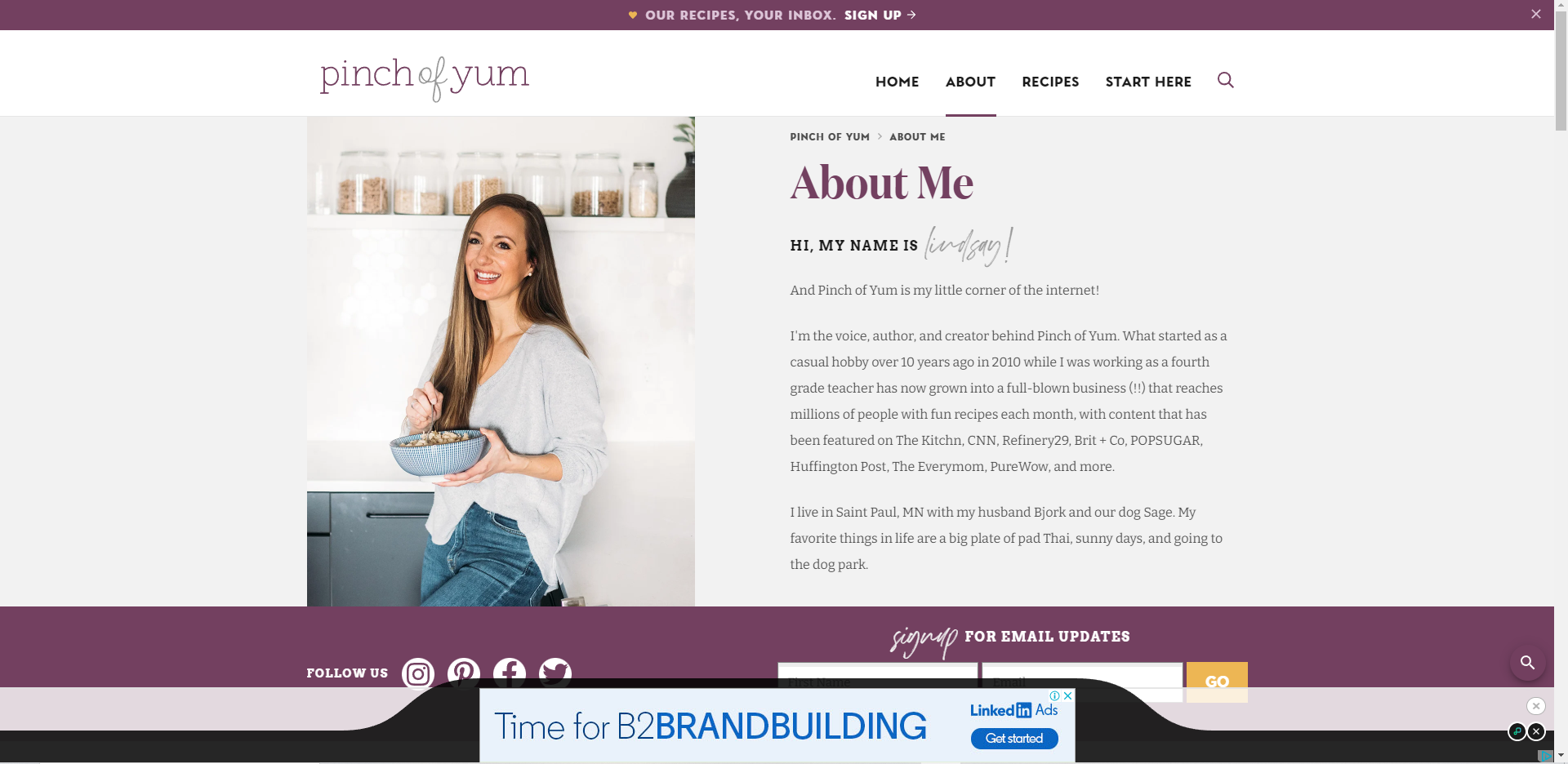 Former fourth-grade educator turned full-time food blogger, Lindsay runs the massively popular Pinch of Yum. In addition, she developed FoodBloggerPro.com, a paid membership site with information on how to launch, expand, and monetize your own food blog.
Why should you follow Pinch of Yum blog?
Recipes on Pinch of Yum are the #1 reason to follow the blog. There are plenty of images and instructions included with all of the food recipes.
You might also be interested in following 'Pinch of Yum' for these reasons.
Contains easy-to-implement food ideas for all types of cooks

Provides healthy eating ideas for foodies

You can find a lot of resources, including an eBook, a meal planning program called Everyday Healthy, as well as healthy recipes.
2. Sailu's Food by Sailaja Gudivada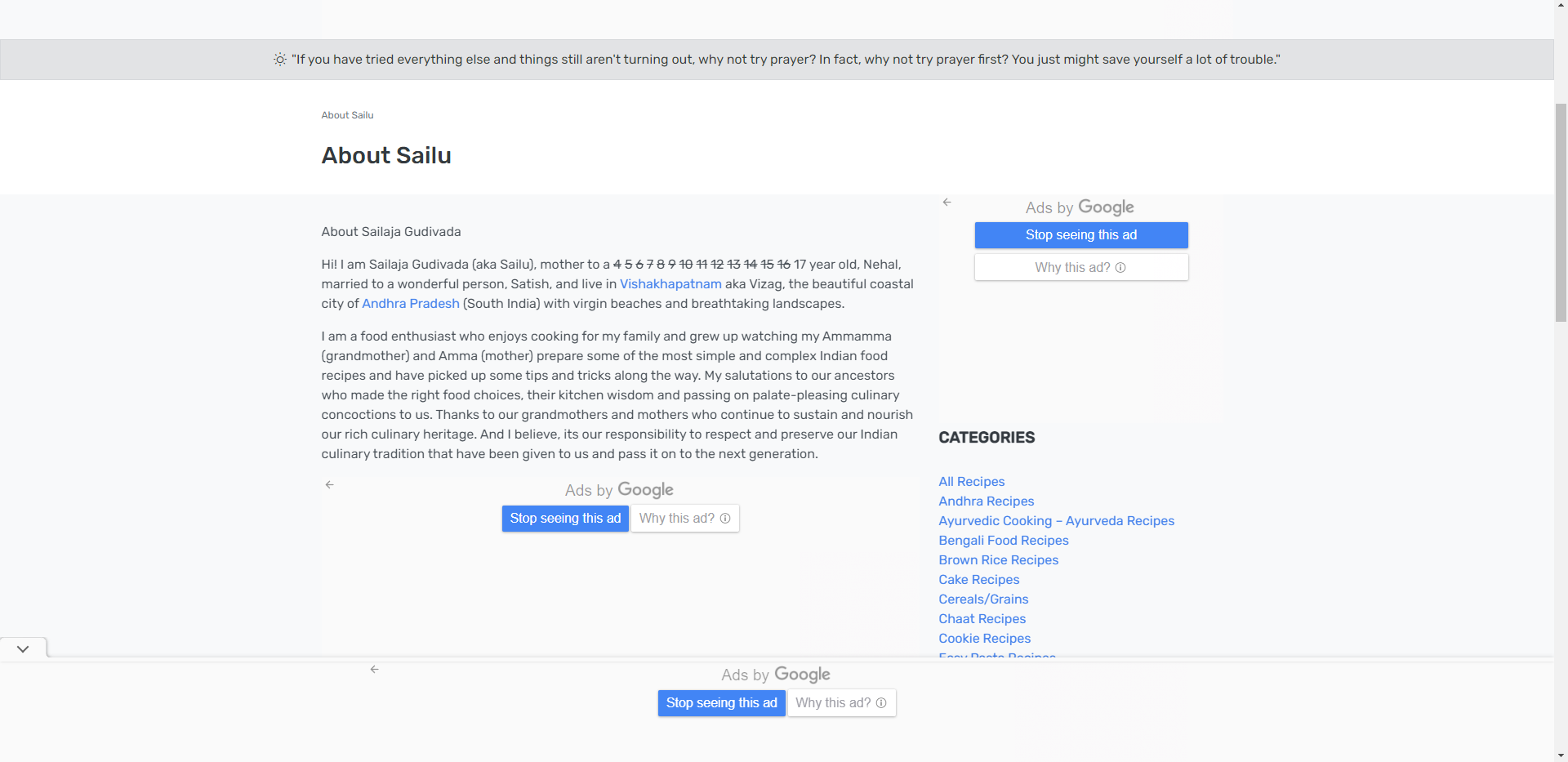 Sailu's Food, written and maintained by mommy blogger Sailaja Gudivada, is the best place to go if you're looking for recipes for mouthwatering and fiery Indian cuisine.
Why should you follow SailusFood.com?
The main attraction of this blog is the information it provides on how to prepare healthy homemade meals, primarily of Indian origin. Thus, this blog is worth following if you're interested in trying out delicious food recipes with an Indian flavour.
You'll also find the following on this blog:
My food recipes are mostly inspired by fellow bloggers

Magazine recipes and cookbook recipes can be found in a wide variety of sources

Sailu's friends' or relatives' recipes
3. IAmAFoodBlog.com by Steph
You should subscribe to this fantastic blog run by Steph if you like to eat a variety of Asian flavors and are interested in trying some great recipes, such as Crab Rangoon Deviled Eggs, Cheese Pie, Banh Mi Tacos, Okonomiyaki Burgers, Mac and so on.
What makes IAmAFoodBlog.com worth following?
On this blog, you will find not only food-related content but also a lot of helpful articles and information on;
Travel

Recipes

Information about gadgets and so on
The recipe was also named a Most Inspired Weeknight Dinner by Saveur Magazine's Editors.
4. Cookie And Kate by Kathryne
One more widely popular food blog, Cookie and Kate owned by Kathryne, an Oklahoma-based self-taught photographer. Her blog shares a variety of recipes for foodies, and she started it in 2010.
Why should you follow Cookie And Kate blog?
This blog is a fantastic learning tool for those interested in starting and growing their own food blog, in addition to being a treasure trove of delicious recipes. In addition, there are a plethora of resources for improving your food blog photography.
To complement the visual instructions provided by the app's accompanying photos, they also provide audio instructions that can be downloaded for free.
5. AllRecipes.com by Stan
A food-focused social network geared towards cooks by cooks, rather than an ultra-niche food blog. Discover, share, and discover more about the joy of cooking on this highly active social network.
Why should you follow the AllRecipes.com blog?
Like we said up top, this is more like a social network for foodies than the other cooking sites on this list.
In addition to the recipes, you can also post questions about cooking and eating on their community forum. This is a great reason to subscribe to the AllRecipes.com blog, as it means you can ask questions related to cooking and recipes and get answers from real home cooks.
6. Budget Bytes by Beth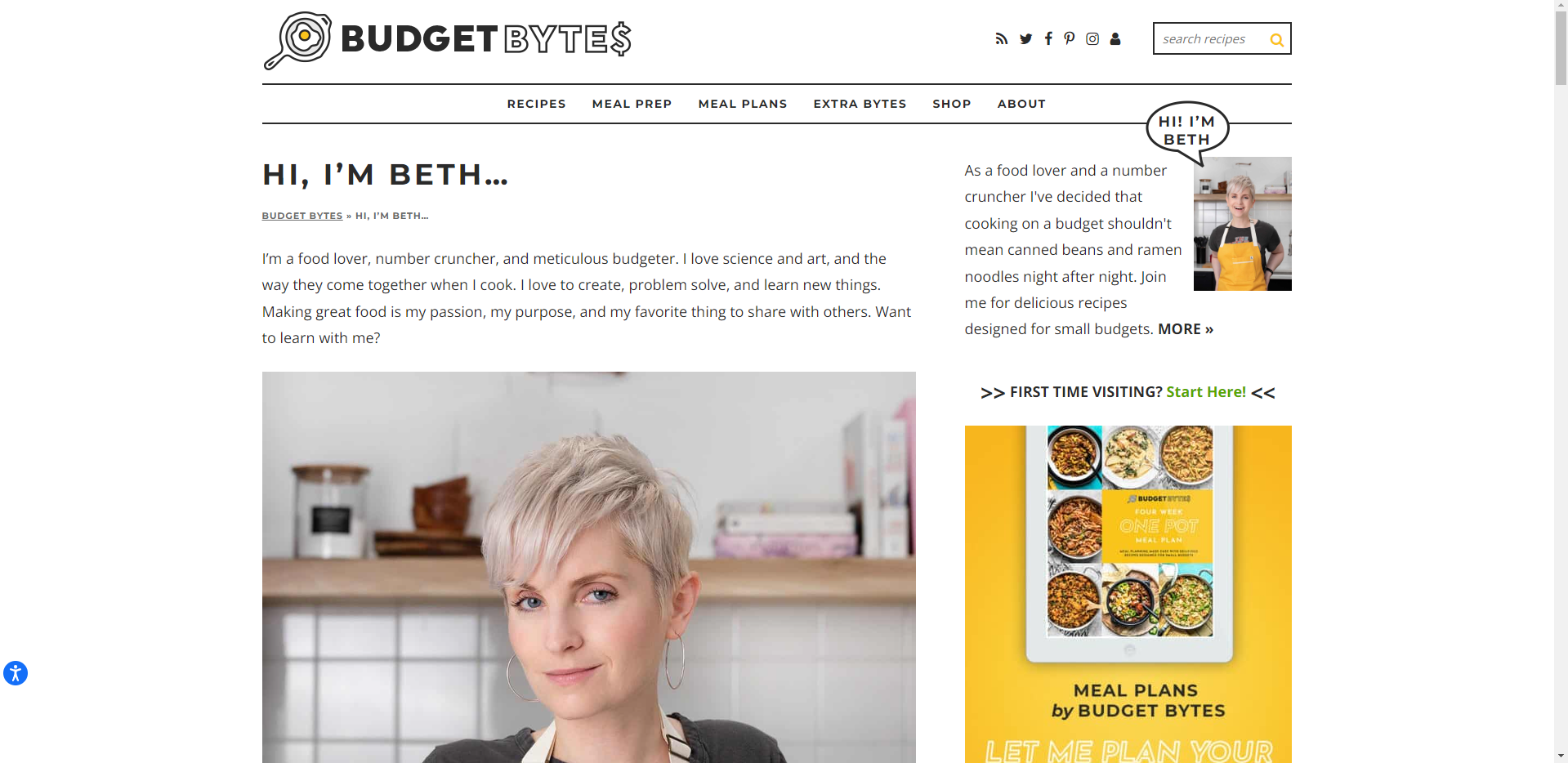 Beth's blog is a great resource for those looking to eat healthfully on a budget, with over a thousand tasty and inexpensive recipes to choose from. Everyone who happens upon the blog will hopefully find something of interest.
Why should you follow Budget Bytes blog?
Budget Bytes is the only blog on this list that focuses exclusively on budget-friendly recipes. You can use this blog to find a tasty and inexpensive recipe for either breakfast or lunch, depending on your preference.
7. Chocolate Covered Katie by Katies
What's your opinion on chocolate? Have you ever wished there was a single location where you could find a plethora of chocolate recipes? Katies' Chocolate Covered Katie is tailor-made for you!
Is 'Chocolate Covered Katie' blog worth following?
For those who want to spend their free time experimenting with various chocolate recipes, this blog is a must-read. The Today Show, FOX, Dr. Oz, CNN,  The Huffington Post, and ABC's 5 O'Clock News have all featured this site as one of the best in the business.
8. Vegan Richa by Richa Hingle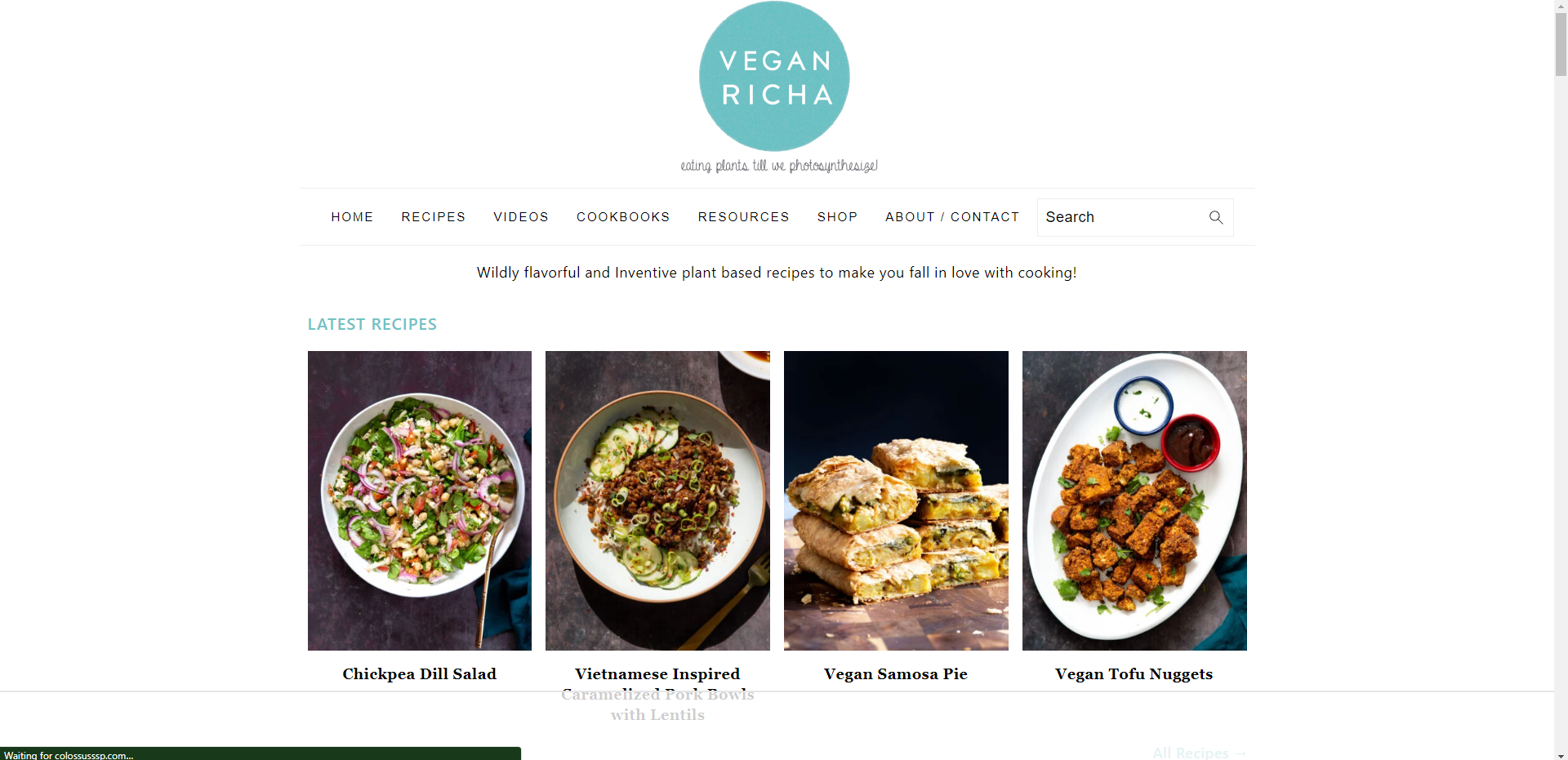 Vegan Richa is the brainchild of Richa Hingle, who has been profiled on sites like Oprah.com, the Huffington Post, Glamour, Babble, VegNews.com, Rediff.com, and countless others for her extensive collection of vegetable-based recipes.
What makes Vegan Richa blog worth following?
This blog is great if you're a vegetarian looking for new recipes or a vegan in search of some new, tasty dishes to whip up in the kitchen.
9. Kalyn's Kitchen by Kalyn Denny
Intent on adopting a paleo lifestyle? One of the most popular food blogs, Kalyn's Kitchen, is run by Kalyn Denny and offers a variety of healthy, low-carb recipes.
What's the point of following Kalyn's Kitchen?
This blog is essential reading for the health-conscious individual who enjoys experimenting with new recipes while keeping their carbohydrate intake in check. Thousands of recipes, covering every conceivable diet and culinary interest, can be accessed here.
10. Recipe Girl by Lori Lange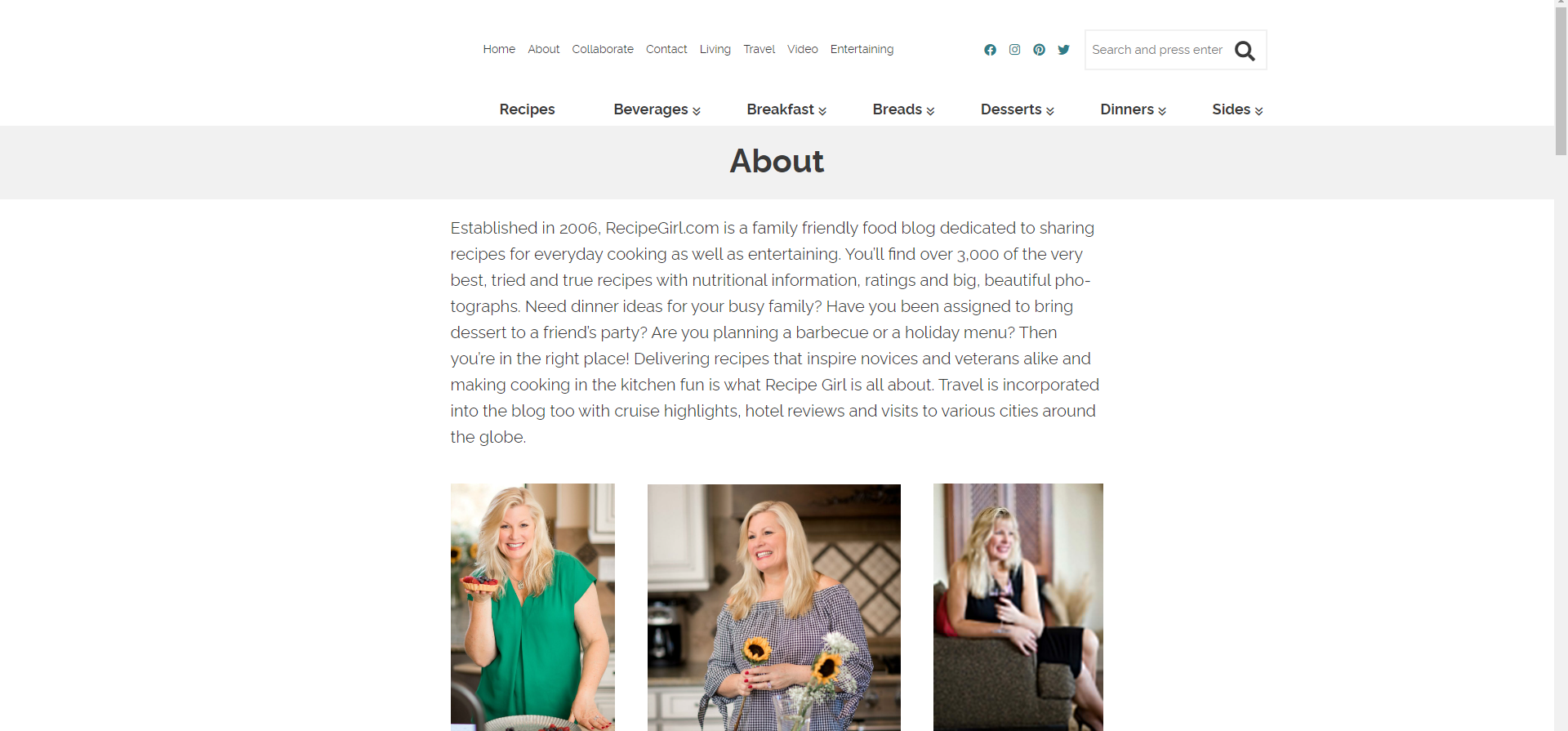 Recipe Girl, created by Lori Lange, is a massive collection of more than 3,000 recipes for every meal of the day.
Why should you follow 'Recipe Girl' blog?
Since its inception in 2006, Lori Lange has been its sole administrator, posting thousands of mouthwatering recipes for all to enjoy. The blog has been highlighted on prestigious websites such as that of old Medal Flour, Kraft, McCormick, Pepperidge Farm, Sam's Club, etc.
Quick Links:
Conclusion- The Best Food Blogs
So, what are the qualities of a good food blog? 
If you're a foodie or just really enjoy cooking, you'll find the websites recommended here to be an invaluable resource. The question then becomes, "Why not get started right away?"
If you're interested in the topics discussed on those blogs, I recommend following them and establishing contact with the authors via email or social media.
It's possible that some of the best food blogs that you follow were left off our list. You can share your own suggestions in the section below in case we forgot anything.