It's not easy to find an online learning platform that has high-quality courses, fair prices, a wide range of courses to choose from, and certifications that are recognised.
But that doesn't mean there isn't a MOOC provider like that.
In this comparison between SkillShare vs Lynda, we'll look at which platform gives you more benefits and fits your needs better.
Lynda vs SkillShare 2023: Overview
Lynda and SkillShare are both well-known in their fields. Lynda is often thought of as one of the oldest places to learn online.
It was started in 1995. On the other hand, SkillShare is a MOOC provider that started up in 2010.
The important thing to know about Lynda is that LinkedIn bought it in 2015 and changed its name to LinkedIn Learning.
Even though Lynda.com still exists, you can no longer learn on it. Instead, when you choose a course, you will be sent to LinkedIn Learning.
In order to give you a full comparison of SkillShare vs. Lynda, I will focus on five criteria. Let's go to the section after this one to learn more.
SkillShare VS Lynda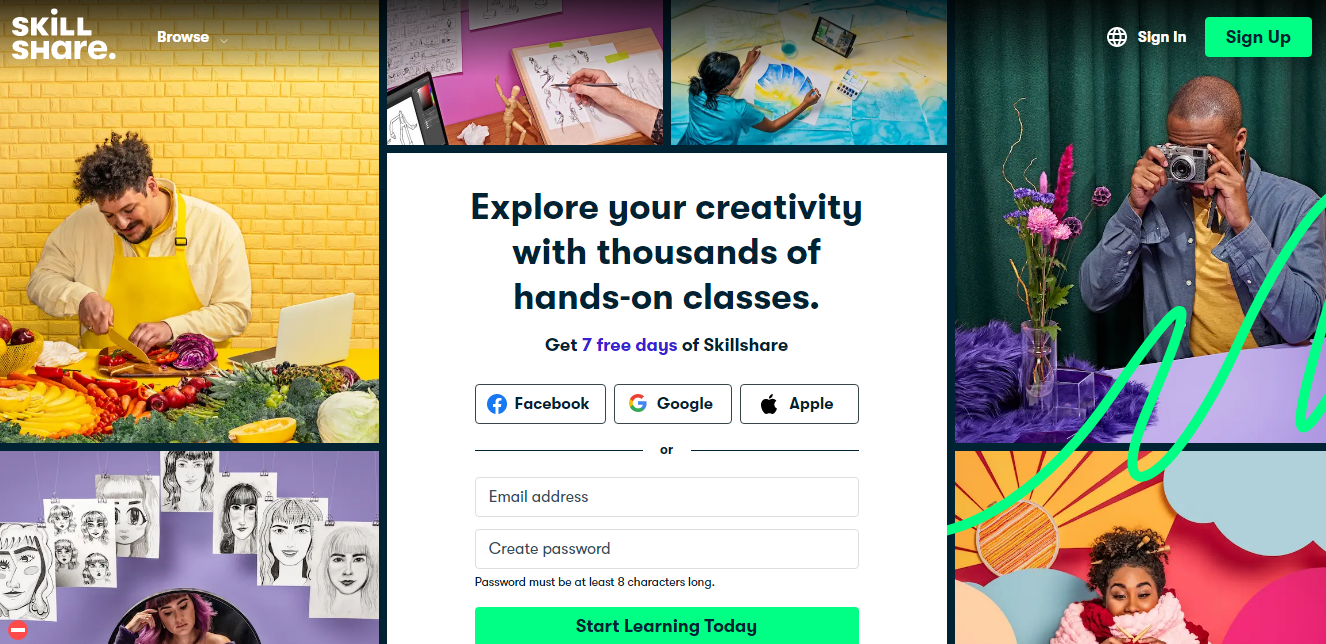 Like I did in the previous section, I will compare SkillShare and Lynda one by one. 
Course Variety and Quality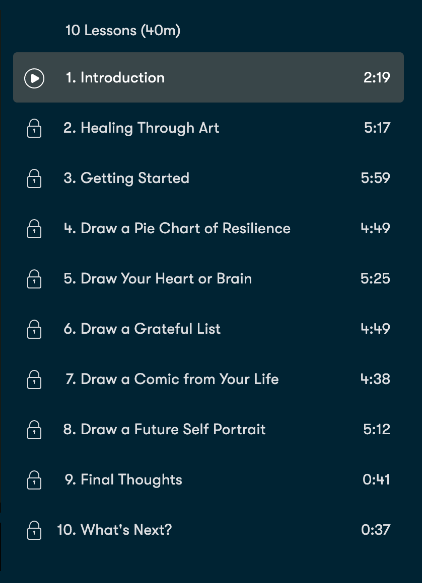 The first thing to talk about in this comparison is the number and quality of courses.
When I say "course variety," I don't just mean the number of classes, but also the different kinds of classes you can take.
How good a course is can depend on a number of things. You should be studying useful and up-to-date information.
Most of the time, it depends on the teacher, so the quality of each course may be different. Also, video quality. At least, it should be all right.
There is no point in having a lot of old courses when you can have fewer high-quality ones. When deciding which online platform to use, keep this in mind.
Since you came to this comparison to learn more about Lynda and SkillShare, let's look at what they have to offer.
SkillShare comes first. There are more than 27,000 courses to choose from with this MOOC provider.
You can choose from many different subjects, such as computer science, languages, IT, health, math, philosophy, and so much more.
Most of the courses you'll find will teach you how to do something technically. Students say that SkillShare is best for both building a career and improving oneself.
When it came to Lynda, you could choose from 3,500 courses before it was bought by LinkedIn Learning. Now, you can choose from 12,000 courses.
Like SkillShare, it has courses on many different topics, such as personal growth, IT, business, engineering, and a lot more. Career paths are a good reason to use this online learning platform.
Since the number of courses is clear, how good are these platforms when it comes to the quality of the courses?
SkillShare, according to multiple student reviews, provides very high-quality content, not only in terms of included information but also videos.
You can expect nothing less than the best. Of course, there may be some courses that aren't as good. However, it is important to note that this is primarily dependent on the teachers.
The quality of Lynda's courses is now another reason to use it. However, if you want the most up-to-date information, you should select newer courses.
As a result, determining which of these platforms offers higher-quality courses would be difficult because they are both highly recommended.
Certification Options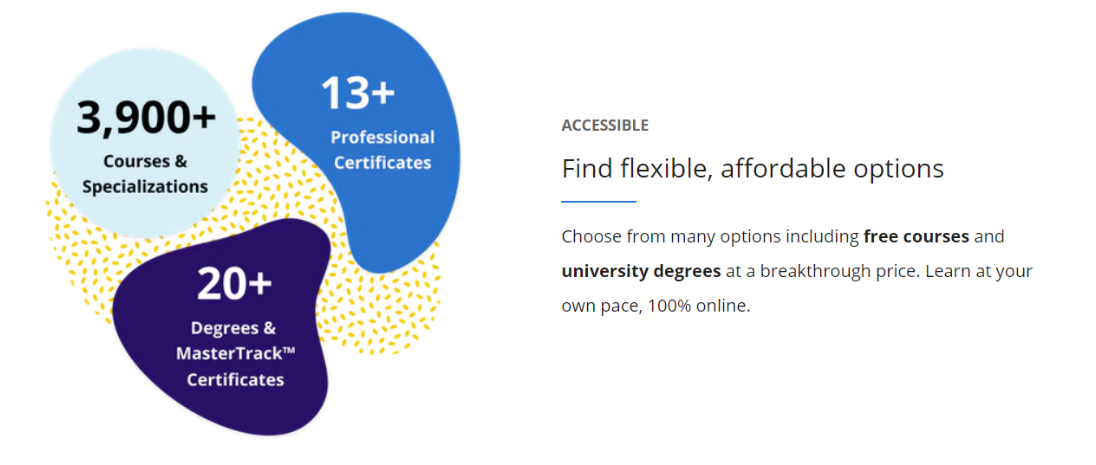 As we've already talked about in this SkillShare vs. Lynda comparison, you should always think about certifications when deciding which MOOC provider to use.
Of course, if you're taking a course just for yourself and don't plan to use the certificate for anything, you might find it unnecessary and just a nice thing to have.
But if you need certification to get a better job offer, get a promotion, or share it with others by putting it on your CV and portfolio, then this is a crucially important part.
But it's important to know that not every certificate is the same. There are ones that are accredited and ones that are not. Even though any certification is better than none, they are all worth very different amounts.
Certificates that aren't accredited aren't that useful in real life. You can put them on your CV, but employers don't care as much about them as accredited ones.
So, if you have a choice, it's best to always choose certificates that have been approved.
When deciding between SkillShare and Lynda, There's good news and bad news. The bad news is that they are not accredited institutions, so they can't give you certificates that are recognised by other institutions.
But you do get a certificate when you finish.
The good news is that you can choose between Lynda.com competitors and other sites like Lynda that offer university-level courses that are accredited.
Coursera and edX are two examples of these online learning platforms.
Ease of Use
Even though usability is a very personal thing, it can be judged based on a few things, such as what students say about it.
Check to see if all the information is easy to understand and if it is easy to find the courses you want. Also, once you've signed up for a course, you should be able to keep track of your progress and move easily between courses or classes.
When you go to the SkillShare homepage, you can find information about courses, the most popular classes, and categories right away.
You can also start learning right away to see if you like how the site works.
Since you can try it for free for 7 days, that's a great idea. I would say that SkillShare is easy to use as a whole.
When it comes to Lynda, things are a little different. You can still go to Lynda.com to see what courses are available, but once you start learning, you'll be sent to LinkedIn Learning.
It may be easier to simply go to LinkedIn Learning and choose courses there since that can be confusing.
When comparing how easy it is to use SkillShare and Lynda, it's pretty clear that I'd recommend SkillShare more.
Multiple Language Support
English is the language most online courses are taught in. Because it is one of the most widely spoken languages in the world.
Even though that makes sense, millions of people don't speak English and want to take classes in their own language.
If you're reading this article in a language other than English, you might be one of them.
In addition to offering courses in English, SkillShare and Lynda should also provide you with subtitle options. At least, that's what I hope. Which platform supports more languages?
Unfortunately, SkillShare captions are only available in English and cannot be used with other languages. Adding more languages to SkillShare in the future is the only positive.
Moving to Lynda, it supported 5 languages before it became a part of LinkedIn learning. Now you can choose from 7 languages. Even though that isn't a lot, it's still better than nothing.
Quick Links:
Conclusions: Lynda vs SkillShare 2023
As a result, both SkillShare and Lynda are well-known online learning platforms that are recommended for their various career paths and courses.
This means that you'll be able to find IT classes as well as psychology classes on the same learning platform.
It's difficult to say which platform is better because they both have advantages and disadvantages. In general, if you want more courses to choose from and better prices, you should go with SkillShare.
However, Lynda is an excellent choice if you want to learn a variety of languages and find high-quality courses.
Furthermore, if you're looking for competitors to SkillShare or Lynda.com, Coursera and edX are worth a look.
Both of these platforms provide high-quality courses as well as accredited certifications, which are uncommon among MOOC providers.
That being said, weigh all of your options and select the platform that best meets your wants and needs.