Pin the spot on the map, give it a unique name of your choice, and share the name with anyone you want to find it. It's quick, easy, and exact!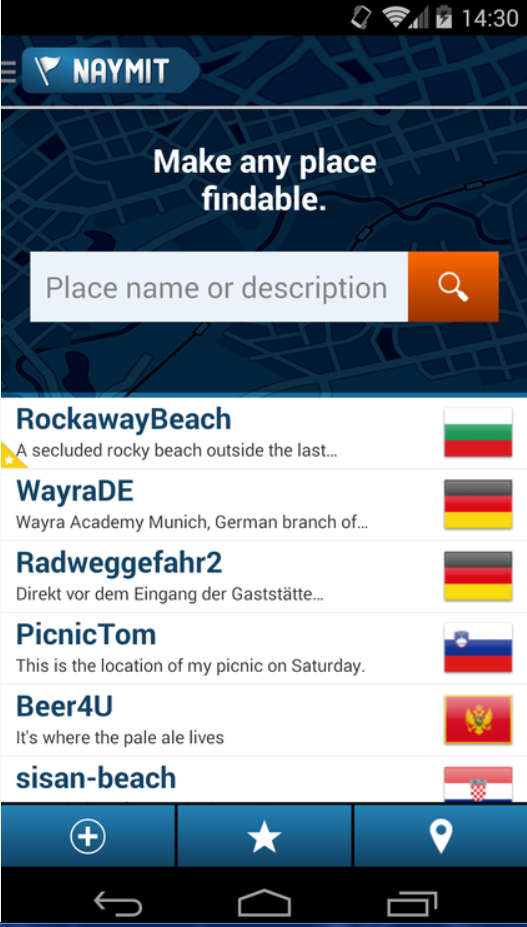 We know Naymit users are globetrotters and this often means two things: flaky network coverage and steep roaming charges. No more of that! We proudly introduce Naymit's offline mode meaning you can access any and all place info even without a mobile signal.
Store your favorite spots in the handy Favorites list and take them with you wherever you go. Or, make use of your hotel's Wi-Fi and check a few places just before heading out of the lobby.
The app will automatically store the most recently viewed places and show them in the list on the home screen.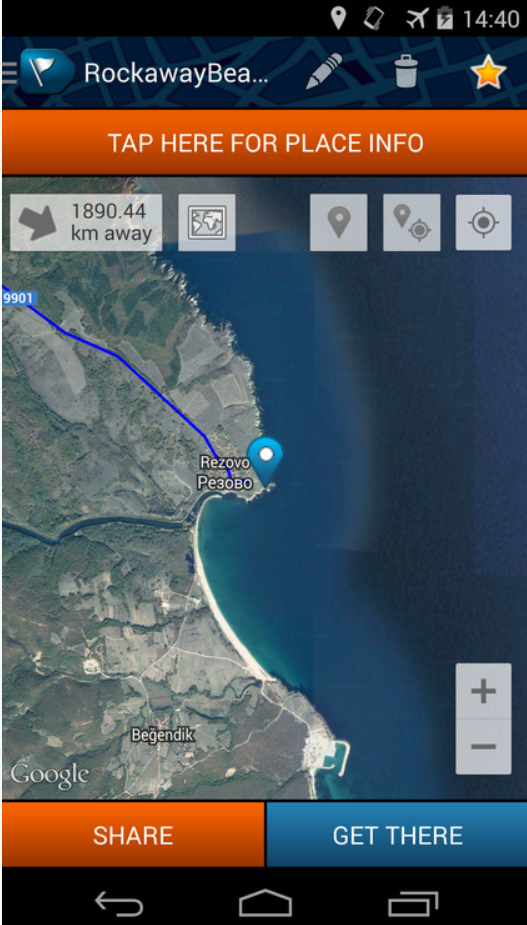 Distance and Direction To Your Destination
We also built in some handy features to help you get to the exact spot. View the place of your choice and the trusty blue guideline on the map will tell you which roads to take.
Naymit will also keep calculating the exact distance in kilometers and the direction to destination – even in offline mode! No lack of roads or networks will get in the way of the good old method of simply going in the direction of that pointer arrow!
New Design Features of Naymit 2.0 
We added a quick graphic tutorial, which will pop up when you first open the updated app. Swipe through the three screens to get the gist of Naymit and get familiar with its logic and functionalities. You can always call it up from the sidebar menu as well.
Apart from that, returning users will notice the revamped and more intuitive design we have implemented. Now Naymit's looks truly match its usefulness and worth!
So, Whatcha Waiting For?
Get your update by going into the Play Store on your Android device or follow this link.
The web app is also available on naymit.com, as always.
Happy place naming and finding with Naymit!
Source: BlogsRelease
Quick Links