If you're on this page, you can't just land here from the space! You must have googled "how to patent a brand name" right?
Well yeah so basically I already know couple things about you. Let's start by saying that, I know that you've invested hundreds if not thousands of your minutes on zeroing in on a really brandable, awesome brand name for yourselves.
And I also know that you aren't going to let it be just grabbed by someone else, after all you've invested your time on it, haven't you?
Then this piece is exactly for you! By the end of this piece, you'll have a solid idea about How to Trademark Your Brand Name.
What is Patenting a Brand Name?
Okay, so you already probably know what patenting/copyrighting is, right? But still, let me humor you.
Patenting is like registering a domain name! Just on a much larger scale, and with the permission and knowledge of the government.
When you trademark/copyright/patent a brand name, it becomes "yours"!
Ever wondered why people don't normally register domain names like MSDHONI.com, ViratKohli.com, etc? (One of my friends did, and he regretted the action!) 
Well basically because these are popular, famous names, and even though they aren't trademarked, we can't use these without the real person's permissions.
So trademarking is similar, when you trademark something, no one else can use any part of the trademark without your permission.
Let's have a look at what you can patent/Trademark/copyright in India:-
Letter
Word
Number
Smell
Logo
Phrase
Graphic
Sound Mark
or even a Combination of Colors
So yeah once you trademark any of these, they're yours, and only yours. No one else has the permission to use them, simple as that.
What is the Difference Between a Patent, Trademark and a Copyright:-
Although these terms are often used for one another, they aren't exactly the same thing. In the legal dictionary, they mean something else, and it's beneficial for you to understand the difference.
All of them indicate "Protected, Registered Properties/Assets".
Yeah, correct!
But the catch is that Copyright is used for "intellectual creations"! Let's say a photograph you've snapped, a painting you've made, A music you've produced, A book you've written, or a quote.
While Trademark is used for more "solid" kind of things. Let's say a logo (it can also be copyrighted!),  a specific color combination or something like that. Technically something that is linked with a company, brand.
A trademark is often used for something "other" than the object being trademarked. For eg., the four circles of Audi are trademarked.
Now the object trademarked is the "four circles", but they actually are associated with the company "Audi", right? Similarly, intel's introductory music is trademarked, now the "music" is what's actually trademarked, but it's trademarked for Intel.
So I hope the difference between a Copyright and a Trademark is clear, right?
Now let's move forward to learn how to trademark a business name,  or how to copyright a business name.
How to Patent a Brand Name?
We need to fill a couple of forms! The TM-1 Brand Registration form! The good news is, it can be filled either offline, on paper (which is a slower process!) and the other where you can fill it Online!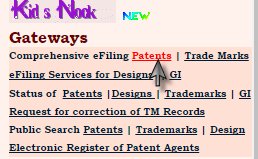 So we will go with the Online Application for Brand Name Registration! Just click on the link to reach the page. Once you're there, click on the GateAways> E-filing Patents Option.
Now you'd be taken to the login page! You've got to log in here if you have an account. If you don't, in that case just signup.

Once the signup /Login process is completed, you should see a screen like the below screenshot.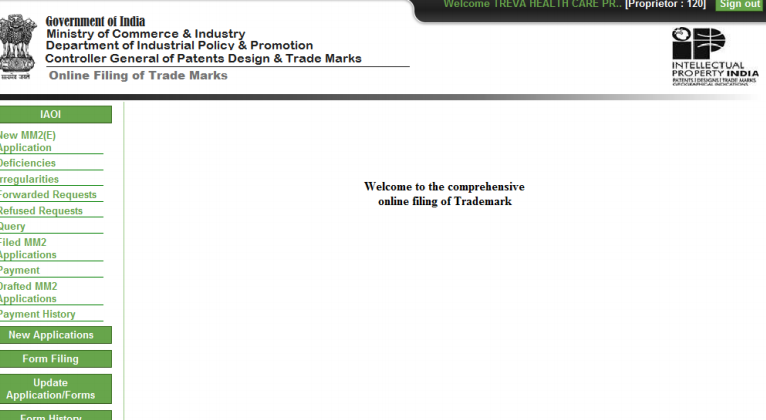 Now click on New Applications and the below screen would come up.

Click on "see class details" and then find out the class that would suit you, and fill it in the class field, and then click submit. Once you click submit you'd get the following message:-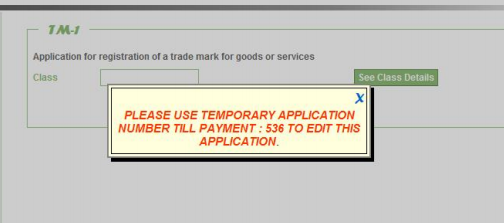 Now close the popup, and you'd get the drafts of the application, click on the Edit button.

Fill all the details required. The name/ Type of registration and everything else.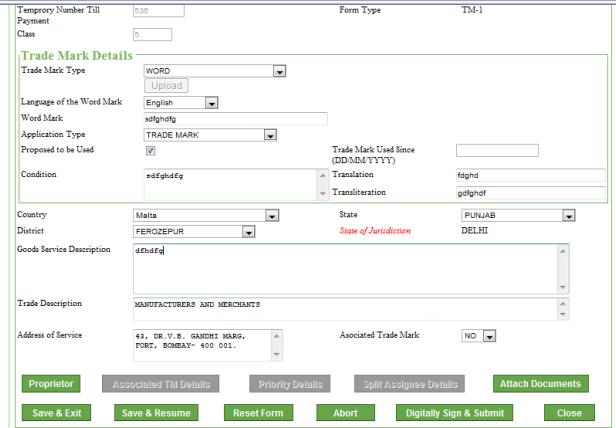 Once that's done, you'll be taken to the final page where you need to make a payment of around 3500INR. It's a one-time fee! (And trust me, if you hire an attorney or lawyer, they won't do this under 20-30,000INR for you!) So just click on make payment.

You'll be redirected to your Bank portal to make the payment. If the payment is successful, you'll get the payment receipt! (Note that this isn't the application receipt, it's just a payment proof!)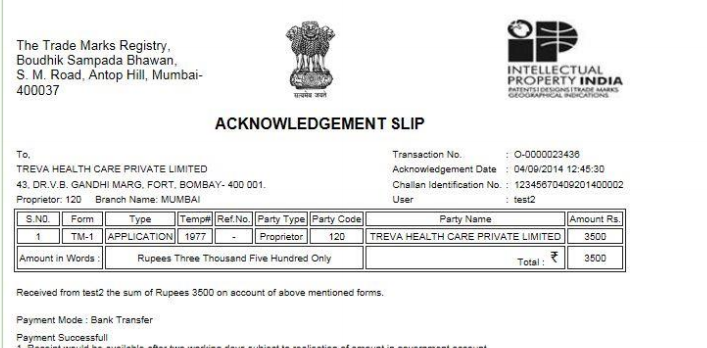 Now there's a 2 working day time-frame which the govt. requires to verify the payment and the application. Once that's done, go to your Payment history tab, and there you'll get your:-
Receipt Number
Permanent Application Number.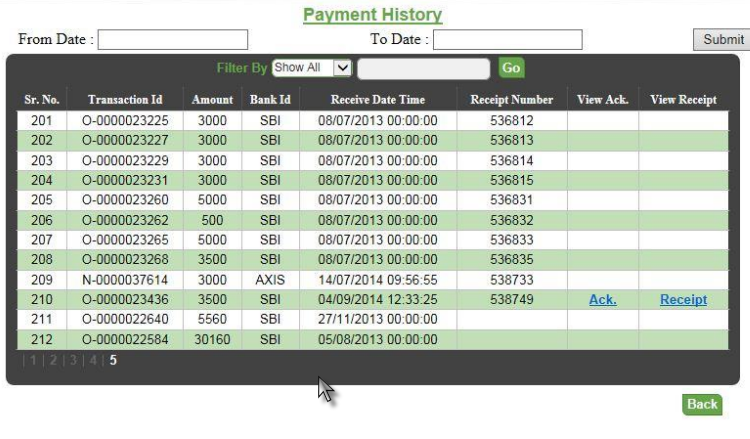 And then you can generate the Application.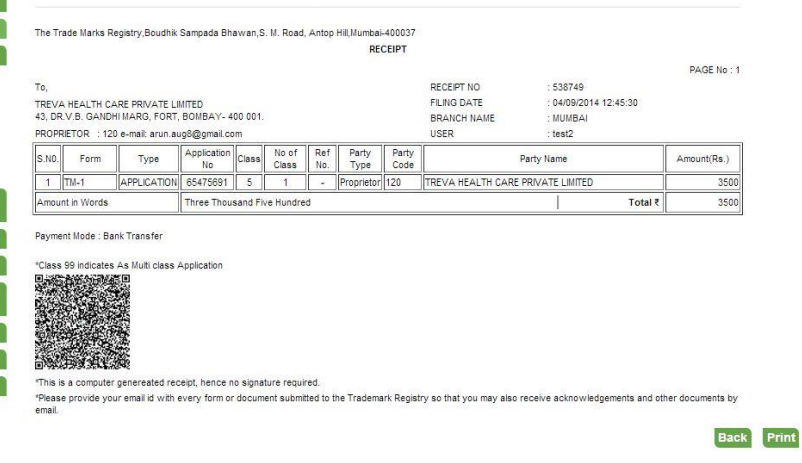 Done! You've your application, if all goes well you'll receive a notification of your successful application of trademarking your brand!
Note that you've just made the "application", you aren't a Trademark yet, there's around 60-90days of time-frame where your application would be made public for any objections, and only after no objections arise, can you be granted the trademark!
Final Words:-
So that was all I had on how to copyright a business name or let's say how to trademark a name question.
Trust me, this was one of the hardest articles I've ever written in my history, so I really do hope it solved your questions regarding How to Patent a Brand name, right?
If it did, just leave feedback in the comments, this article took over 2 hours of my time, a comment from you will only take 20 seconds, right?