In this article, we have featured PocketSmith Review. Everything from credit cards to investments to mortgages to student loans may be found here. It's easy to become overwhelmed by the myriad complexity of your own finances.
The goal of PocketSmith is to simplify your life by providing everything you need in one place. Personal finance software, on the other hand, doesn't only analyze your present financial condition; it also makes predictions for the future.
There's no better way to keep track of your finances than with the software's Google-like calendar. The calendar syncs with your bank accounts and budget categories, which is a major selling feature for the service. Some of its qualities, on the other hand, come at a cost.
Our PocketSmith review explains how this budgeting tool works, how much it may cost, and its benefits and drawbacks to help you determine if it's worth your time and money.
What Is PocketSmith, and What Is It Used For?
One of the best features of PocketSmith is the ability to examine a summary of all of your financial accounts, transaction history, and budgets all in one convenient location.
New Zealanders Jason Leong, James Wigglesworth, and Francois Bondiguel formed the firm in 2008. They sought to establish a calendar- and event-based method for managing and communicating financial information.
PocketSmith, on the other hand, stands out from the crowd of other budgeting tools. On the downside, unlike Mint and Personal Capital, it's not free unless you want the most basic edition with restricted possibilities. Advertising is used to help these rivals. PocketSmith is ad-free, but most of its essential features need a subscription.
PocketSmith, on the other hand, has the advantage of allowing you to build a budget at any moment and for any duration. In contrast to the typical monthly budget, which begins on the first of the month, this budget is more flexible. If you want to establish a budget on any day of the week or month, you may do it with the help of PocketSmith.
One-time spending and income, including quarterly taxes or freelancing earnings, can also be added to your expenses and income tracker. In addition to typical budget categories, PocketSmith allows you to construct your own. Additionally, it reveals any discrepancies between your budgeted and actual expenditure, letting you know where your money is going.
What is the Process of PocketSmith?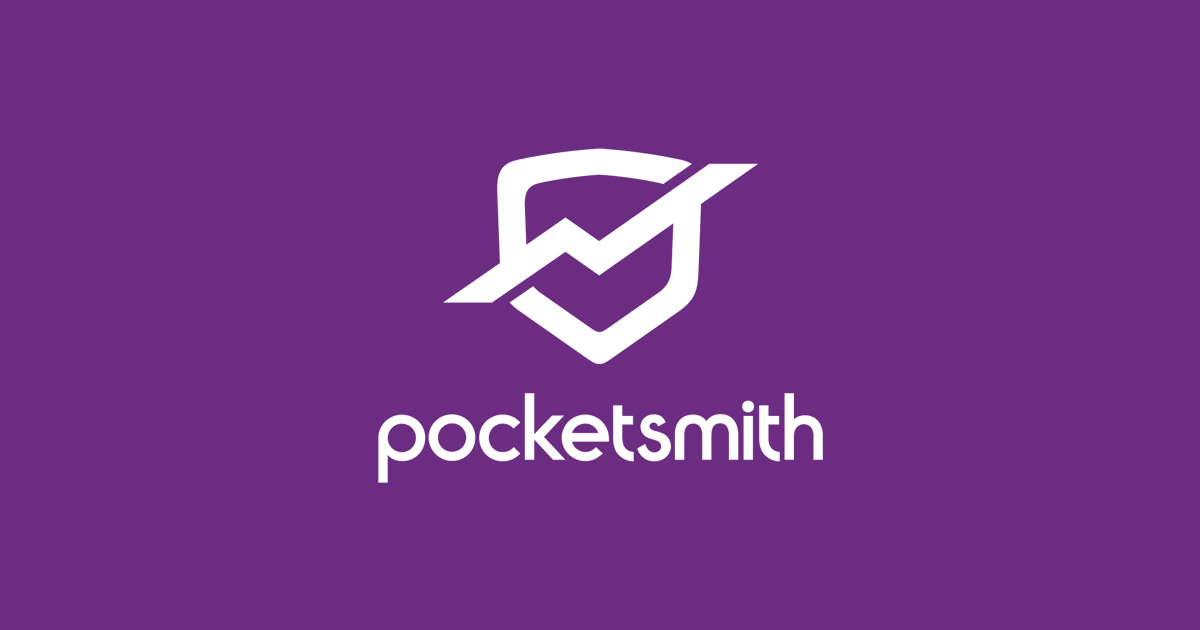 Streaming Real-Time Data from the Banks
More than 12,000 financial institutions across the world are linked to providing automated live bank feeds, which are included in the Premium and Super packages.
All major banks in the United States, United Kingdom, Canada, Australia, and New Zealand are included in this. You can import numerous accounts from the same financial institution. Your transactions will be automatically classified when the data is imported.
Possibility of working with many currencies
If you have bank accounts, assets and obligations from several countries, PocketSmith can automatically convert them into the currency of your choice. Foreign-based accounts can be seen in their original currency and converted to the currency of your choice. The value of your assets and liabilities will be shown in your chosen base currency. Gold, silver, and Bitcoin all have support for their respective exchange rates.
Budgeting
Customizable budgets may be created for daily, weekly, and monthly periods. It's completely up to you how you want to put it up. Financial notifications can also be set up to tell you if you're about to overspend.
Planning Your Budget With This Month-by-Month
You may use this tool to plan out your forthcoming expenses and make sure you pay them on time. You may use this function to avoid future cash flow issues. There's no automatic bill payment feature here; it's just a calendar to help you remember when your payments are due.
Estimated day-to-day cash flows
Based on present trends, you may extrapolate the future out for up to 30 years (Super version only). Even if your income is more or lower, or if you cut back on your spending on fast food or another area, you may simulate what would happen if you did so.
Transactions are gathered and organized.
When it comes to categorizing and labeling your expenditures, PocketSmith has you covered. To locate transactions, you may also take advantage of their outstanding in-house search engine.
Multi-currency
Utilize PocketSmith's automated currency conversion based on daily exchange rates to monitor and convert any foreign-currency account balances. Gold, silver, and Bitcoin exchange rate support is also available.
Send your costs to Xero through email.
Connecting to a Xero account is as easy as a few clicks, and sending costs across is just as quick. A simple password is all that is required to access the site.
Financially responsible individuals!
It's possible to keep track of your finances on the go with PocketSmith, an app for iOS and Android. There are a lot of individuals who desire a more regular financial life, and this platform will allow them to access not just current transactions but also email updates that might warn them of potential decisions that could have an impact on their spending in the future!!
If you have a lot of financial duties and obligations, this app is for you. Even if they have three retirement accounts, 14 non-retirement investment accounts (including student loans), two rental homes, and an active business, they still need visibility into what all these varied sources of wealth are doing so that cash doesn't run out when you least expect it! '
Using historical data sets and PocketSmith's forecasting feature, they will be able to prevent cash flow problems going ahead.
Conclusion: PocketSmith 2022 Review
PocketSmith may make or break a company's financial future. This procedure may not make sense for the long-term benefit if short-term sacrifices are needed if you're struggling to pay your expenses, but we still have one option to make!
Even though I'm a big fan of everything PocketSmith has to offer, its price tag makes it less desirable than competitors who offer the same features at lower prices–it loses points in this regard from me because while I love all that it has to offer, there's little reason not to just use Mint or another similar service if they're available and less expensive– (unless your employer pays).
When it comes to feature-rich financial aggregators, Pocket Smith is a great option if you don't mind paying for it.