Skype is one of such services which hold the privilege of being the pioneer in the field of video calls since its inception. It's wide availability and features make it even more reliable to use.
Additionally, the point of being most of its services free of cost embellishes this platform even more.
So, at some point in time, you might want to record a Skype call. So, for this, how to record Skype calls becomes an obvious question.
In this article, we will be telling you about the same in an easy and comprehensive manner. So, here we go:
What is Skype?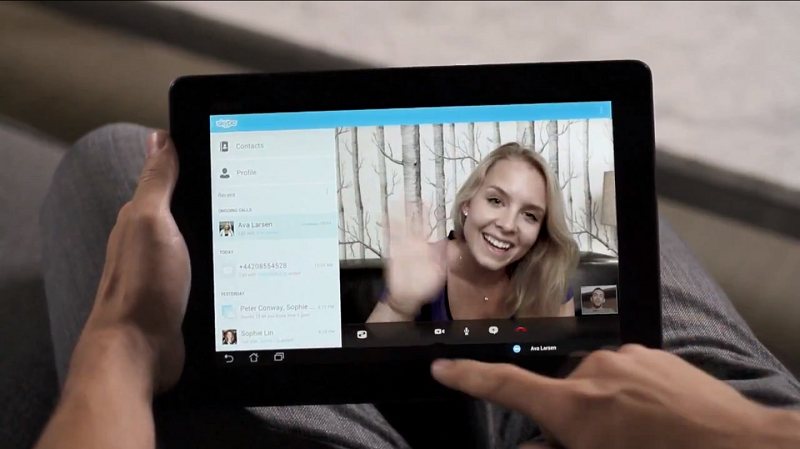 According to Wikipedia,
Skype (/ˈskaɪp/) is an application that provides video chat and voice call services. Users may exchange such digital documents as images, text, video, and any others, and may transmit both text and video messages. Skype allows the creation of video conference calls.
Skype is available for Microsoft Windows, Macintosh, or Linux, as well as Android, Blackberry, and both Apple and Windows smartphones and tablets.
Skype is based on a freemium model. Much of the service is free, but Skype Credit or a subscription is required to call a landline or a mobile phone number.
At the end of 2010, there were over 660 million worldwide users, with over 300 million estimated active each month as of August 2015. At one point in February 2012, there were thirty-four million users concurrently online on Skype.
How to Record Skype Calls?

To record Skype calls, we will make use of third party software's as there is no native method to record Skype calls because Skype provides no such method for doing so.
Step #1
In this very first step, we will download a recording application. Though Skype does not have a native method to record the video calls in the meantime, it allows you to install a third-party app which will ultimately result in greater functionality.
You can get access to the application library by navigating to the Tools menu, and then hover over apps, after which you have to select "Get Apps".
This will open the Skype shop for you from which you have to make a search for "recorder" or you can scroll down and manually select for one of the recording categories.
You will have to choose from either of the categories as "Audio only" if you wish to record the audio-only and if you wish to record the video calls then make sure to go for "video recorder".
Though the free ones are also available if you want to access more features then you should go for the premium ones. Additionally, if you are using Mac OS X or Linux then do check the requirements tab before installing the application as in some cases many applications are not compatible with the same.
Once you have reached on your app, then you now need to install it. For this, you will need to locate the "Get in now" button and once found then you are required to click on it.
In some cases, you might be asked to enter your Skype credentials, failing which you won't be able to use the application. Once the installation process is complete, you will also have to authorize your app for accessing your profile. If you do not authorize the application, then you won't be able to use it.
If you are done with this step, then you can surely move to the next step.
Step #2
This step deals with the configuring of the application. This may vary from application to application that where the storage of the application will hold on.
It can be either on your system or somewhere in the cloud. You can also configure the quality of the recorded videos. To do so, you will have to navigate the app's settings menu from which you can adjust the audio and video quality.
Step #3
Finally, in this step, we will be recording the video. Depending upon the interface of your application, you can have different ways of initiating the recording process. A click button is provided to start the video recording.
And if you want to stop the call then you should consider clicking on the same button which you have clicked while starting the recording.
However, some apps begin recording as soon as you initiate the call. So, you need not do anything while using that certain application.
This is advised you to inform the other person that you are recording the video call as in some countries; it is illegal to record a video without the consent of the other person. Skype gives you a feature with which you can notify the other person. So, kindly make sure to make good use of it.
Additionally, here are some of the things that you should take note before proceeding forward: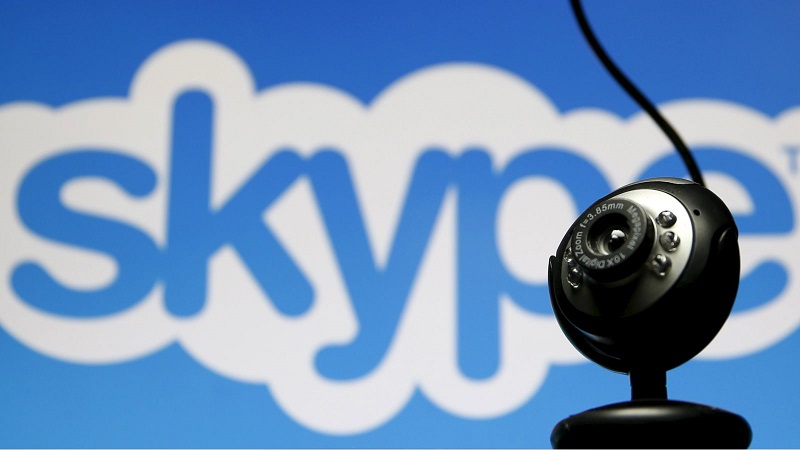 #1
You might need to have Skype credits to complete the call. Make sure to have a check on this, else you will face the unwanted restrictions in between of your call.
#2
It is advised to take a test run before moving further for a Skype call. This will save you from any interruptions in between your call.
#3
You are recommended to have a backup of your recorded files.
#4
Do not record any Skype call without the consent of the other person. If you are found guilty of doing so, then you can be imprisoned because doing so is illegal in some countries. It's better to ask for permission beforehand.
Now, we are on a verge to end this article on " How to record Skype calls?" We believe that we made this article helpful enough to satisfy your curiosity and need about recording a call on Skype.
Moreover, if you have any other information or query regarding this topic then do tell us via comments. We would love to hear from you.
If this article has helped you in any way then, do not forget to share it with your social circles.
Thank you for crossing by and giving it a wonderful read.