So you've got a domain name you want to sell? Or maybe you want to get into the Domain Buying & Selling biz? If yes, then this guide on how to sell a domain name is exactly for you.
In this piece, I'll be covering domain selling basics like how to sell a domain name online and how to sell a domain name privately. Trust me when I say this, domain buying and reselling is a million-dollar business!
Don't trust me? Here's some fun fact to boost you up.
VacationRentals.com:- $35Million!
PrivateJet.com:- $30.18Million
Insure.com:- $16Million
These above three domains are just the 0.000001% highest selling domains, I mean the internet is full of such times when domains were sold for such prices! In fact, it happens daily!
So it's like you grab one great domain, and manage to sell it? You don't need to work for the rest of your lives! That's how the whole Internet Marketing thing works, trust me.
So, let me show you how to sell a domain name you own and take a slice of this billion-dollar industry. But hey, wait. You're going to sell domains, isn't it fair for you to know what domain names are? Their technical aspects that a buyer might be interested in, and stuff like that?
What is a Domain Name:-
A domain name is the first step of getting someone's website online. It's the address of your website, your identity, it's your brand, technically it's your everything when it comes to your website.
A domain name consists of two parts:–
Domain Name (Eg.:- KnowledgeCage)
Extension (Knowledgecage.com)
Now, the extension can be many different types, and so can be the price of it. I bet 90% of you don't even know what the .com in your domain stands for, right?
Well, .com is the most popular, most widely used and SEO friendly domain extension in the industry. (Although, some argue that the extension doesn't matter, but it does!)
It's followed by .net, which stands for a "network"!
And then there are the .org. These domains aren't available for everyone out there. Instead, you need to be an "organization" to have a .org domain. Of course, you can register a .org even without being one, but that's not the real purpose of it.
There are more than 50 different domain extensions available, and you can classify them into:-
Top-Level Domains &
Country Code Top Level Domains.
The domains we talked about earlier, were Top-level domains! Meaning, they're the "base" kind of extensions, are equally supported for the audience of any country, and features which expand to the whole of the globe, equally.
Recently, 100's of different, "specific" Top-level domains were added to the industry; these domain extensions are treated equally as the previously existing TLD's. (.com .net .org etc)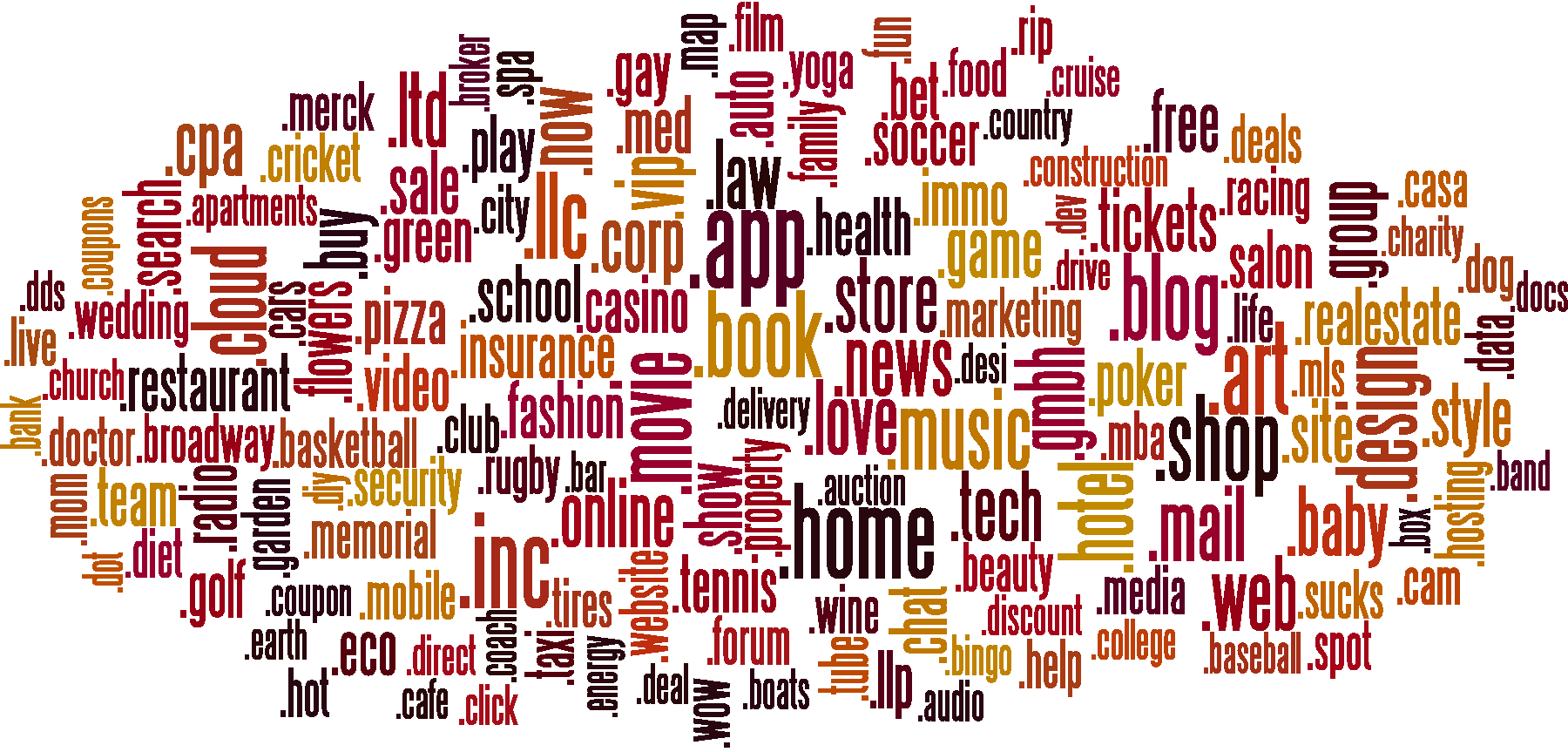 Country Code Top Level Domains are domains that are "local" to a country. For, e.g., .in denotes India. .ca  denotes Canada .co.uk denotes the United Kingdom and so on.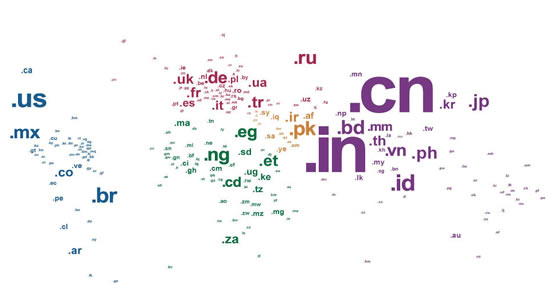 The benefits are that it tells your buyers/visitors that your website/company/firm is based in their country and is local.
And second that .com or .net kind of TLD's are saturated, meaning it's hard for you to find yourcompany.com, but it's relatively easier to get your hands on your domain.in or yourdomain.ca (or any other country's ccTLD).
So that was about the "types" of domains. Now let's get to business.
Domain Analysis:-
You can't just put up any domain you have up for sale. I mean, you definitely can, but no one's going to buy it.
So just to make sure that you get a good price for all your brainstorming research into thinking that domain name up, lets me walk you through a bit of domain analysis before finally giving you a solution over how to sell a domain name you own.
I'll be just listing some major metrics you need to checkout for your domain before putting it up for sale or calculating it's price.
Keyword: – This is the main aspect of your online domain selling thing. The most important one. The keyword is what makes or breaks the deal.
Make sure the Keyword is either Brandable, of something that has low competition and a good CPC (Cost-per-click) that will make money for your buyers in the future.
Compare: – The second step you've got to take is, compare the domain name with your competitors. I mean, domains that look or spell similar.
Checking them out will give you an approx value and idea if your domain is worth selling, and if yes then how much. Because if your competitor has abc.xyz and seems established, then probably you can sell abc.com for a decent amount too right?
And most probably to the competitor itself, yup!
Age: – There's not a lot to know about it, but Domain age is a massive ranking factor, and thus just make sure if your domain is not awesome, at least it's old. A couple of years old.
How to Sell a Domain Name:-
Now, you know what is a domain name, and how to do the basics of the domain analysis before selling it off, right?
There are a number of ways you can use to sell your domain online. Let's have a look at some of them (I'm sure they'll be more than you'll be needing!)
Park Your Domains:-
Well, this is a two-way profit, long-term thing. Two- way as in, almost all the domain providers let you Park your domain.
They will also provide you with a landing page or at least a For Sale sign on the page! So whenever someone lands on the site, they know it's for sale.
Not just that, the domain provider might show ads on your domain, but the thing is you'll also get paid for the clicks! So yeah, unless the domain gets sold, you keep making money.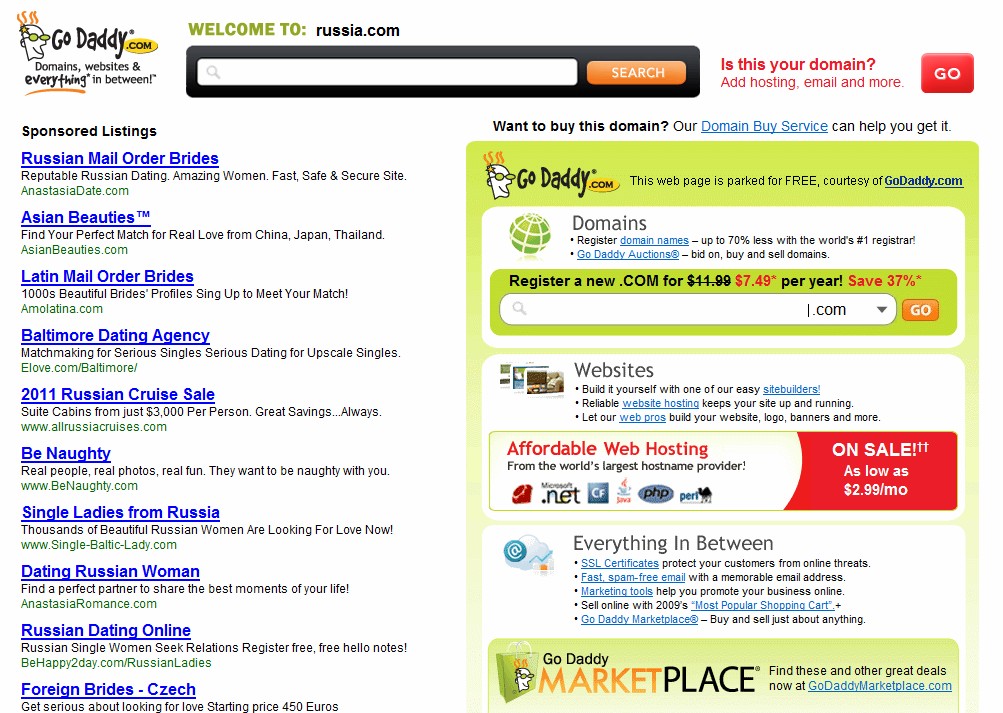 For Sale Banner:-
If you've ever wondered how to sell a domain name privately, then this is something that can help you out. Not a lot of "science" here.
You just put up a Banner saying "This domain is for Sale", or anything like that. And put up some contact info. Or maybe, a button that redirects to your Facebook profile, or E-mail address.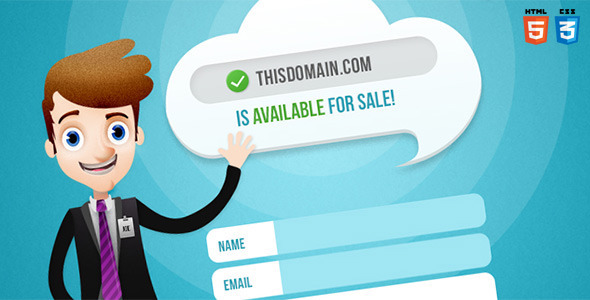 This way, those who might be interested, will contact you, and you can sell off your domain. Easy enough, huh?
List Your Domain:-
Another great service you can avail of if you've been wondering about how to sell a domain name is, you can list your domain!
Well, the listing is basically like putting your site for sale on a platform. No, it's not free! I mean it is, but you have to share a "percentage" of the sale with the platforms for using their service.
But the point is, by listing your site on such platforms, you increase your chances of getting sold, and getting more exposure. And by "increase", I mean 100-200x increase! So worth it? Yup, absolutely.
Because, everyone knows about these platforms, and that's where they come when people need to buy a new domain, a domain that's owned and established by someone else. So yeah you got a domain you want to sell? Don't miss listing it.
Some popular (and not "give me all your sale amount") platforms are:-
eBay Auctions:-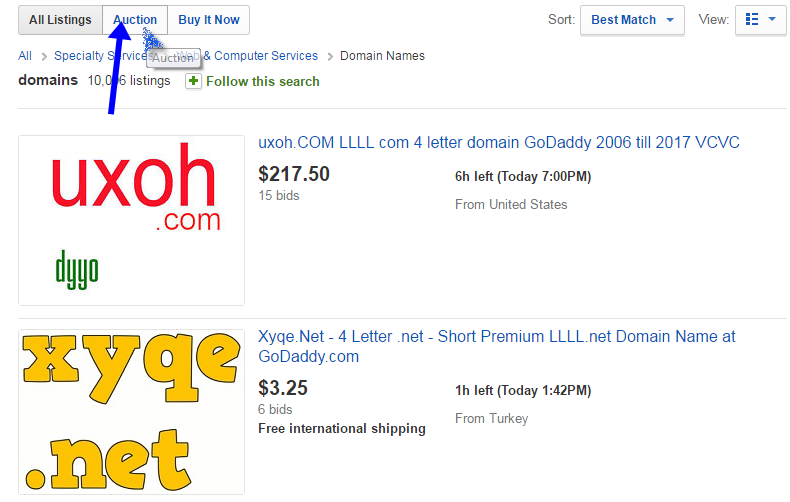 Needless to say, eBay has made quite a big name for itself in the market, right?
So well, everyone knows about eBay, and eBay auctions as well. Do you need to sell your domain? Put it up on eBay auction, the auctions thing with eBay is pretty active, and chances are you'll get your desired contract in less then 24hours. (Of course, depends on the quality of your Domain).
So not a lot to say here, you want your domain sold? Put it up on eBay auctions.
Flippa:-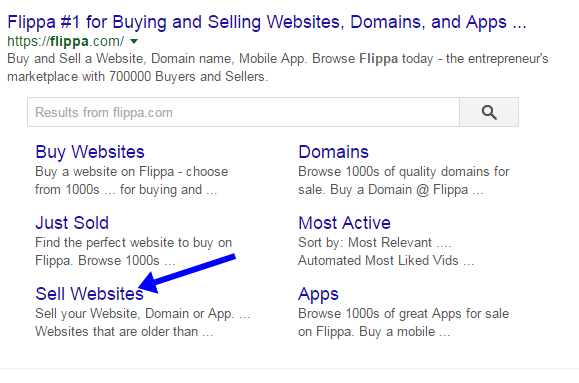 Flippa too is a domain listing platform. I could've listed it with the "list your domain" section too, but nope.
Flippa is extremely efficient, and one of the best platforms to sell your domains. (That's my opinion at least!)
Nope, they aren't paying me to write this down, but I just thought that it's worth being listed separately.
Well because, the buyers on Flippa are serious, the metrics (traffic, page-views), etc. are verified from Flippa's advanced algorithms, and you get extreme exposure.
So well yeah if nothing else is working out for you, Flippa will.
How to Sell Your Domains After Getting a Bid:-
Just "finding" the buyer isn't the goal, right? These platforms will let you find the interested guys, and get you connected. But the main deal is still something you've got to cover.
Quick Response: – This is an extreme measure you have to keep in mind. The buyers on those platforms have hundreds of other options. Why should they go with you?
So make sure you grab their attention (and money) before they change their minds.
Pricing: – I won't explain this to you, just look at the following two prices:-
Which one seems more expensive? The 4 digits, right? Like, they're a lot more expensive. But practically speaking, for a person who is going to invest $1K, an extra $12 don't make a difference.
But well marketing? It's all about human psychology. So make sure you use pricings that don't scare off your buyers. (Or aren't too cheap so as not to get you enough ROI either).
Negotiate: – Yup, whenever possible, always make sure that your price is "negotiable". That increases your chance of being approached!
Because the buyer would have the feeling that he as well just might be able to negotiate the price with you for a lower amount.
So yeah that helps.
Final Words:-
So that was about it, folks!
I covered around 5 different methods and tactics using which, your doubts regarding how to sell domain online could have been wiped away, right?
If you still got any questions or queries, the comment box is all yours, and I'm all ears.