Faster internet connections have become an ordinary thing nowadays. Earlier, people preferred watching movies and shows after downloading them just because streaming the same would result in repeated buffering.
As the faster the Internet becomes common, the scene got reversed now. People love streaming media content than downloading them. It doesn't make them wait for so long. Owing to the same fact, the number of video streaming sites and apps increased as well.
I am going to introduce such an app with you today; Showbox. Here in this article, you will read how to get Showbox for Android.
How to Download Showbox on Android?
Downloading Showbox for Android isn't a mammoth task as you may think. Using our guide, you can download install the app like a walk in the park. Once you finish installing the application, you can enjoy your favorite movies and TV shows.
Also Read: – How to Choose Best Streaming Service?
Before we get into the core of this post, I would like to invite your attention to the features of Showbox.
Features of Showbox for Android
The following are the features of Showbox, which I found enticing as a media consumer and Android user.
#1. Easy to Use Interface
As I said earlier, there are tons of media streaming applications are available on the web right now. But most of them ditch the simplicity in the user interface.
Don't worry! Showbox isn't one among them as it organizes everything in an easy to pick manner. Once you install the app, you won't have to wander around to find your favorite video. All you have to do is just using the search field. Type the name into the field and hit enter. There you go!
You will find different genres on this app, into which the videos are arranged.
#2. No Registration or Sign is Needed
Yeah, you heard it right! You don't have to go through a series of tedious registration steps to use Showbox.
You have to download the APK file and install the app. There you go! From the very first moment after installation, you can start consuming the media content without any issues.
Unlike other video streaming apps, Showbox doesn't compel you to sign up for their service as well. So, we can call it as a plug and play service due to the maximum convenience it offers.
#3. Tons of Movies and TV Shows
Showbox on Android has an extensive collection of videos. Sometimes, we go crazy for a specific movie or a particular television show. The disappointing fact is that there's no guarantee of the availability of the same.
But Showbox won't make you disappointed. The developers of this application keep on adding more and more movies, and TV shows regularly to get you the best media-consuming experience.
As you read, all you have to do is finding your favorite video by making use of the genre classification or search field.
#4. Different Video Quality
Some video streaming services provide the content only in one quality. Owing to the higher quality, you can't taste the sweetness of video streaming while you use a comparatively low- speed connection.
Some other services provide you with two video qualities. This one again sucks when you want the quality in between those two. Here comes the importance of the Showbox Android app.
Showbox offers different video qualities for every type of Internet connections. Just choose your favorite video, select the quality and start streaming. It is as simple as that.
I know you are waiting for the download link. If that is the case, skip this section.
#5. Option to Download Videos
For a person with a low- speed internet connection, streaming will not always be a viable option. So he/she tries to download the content to watch the same later without any stutter.
Not all video streaming services are the same. Some of them don't offer a download options whereas some do. Showbox falls into the second category that you can choose the video quality, and download the file.
Of course, the duration of the download solely depends on the speed of your internet connection and the size of the chosen video.
But once it is finished, you can watch it without buffering.
Also Read: – How to Download Free Movies for Android Easily?
How to Use Showbox for Android?
So here comes the much- anticipated section. You will get to know how to download Showbox for Android here.
Step 1: First, you have to pick your phone and, access its Settings.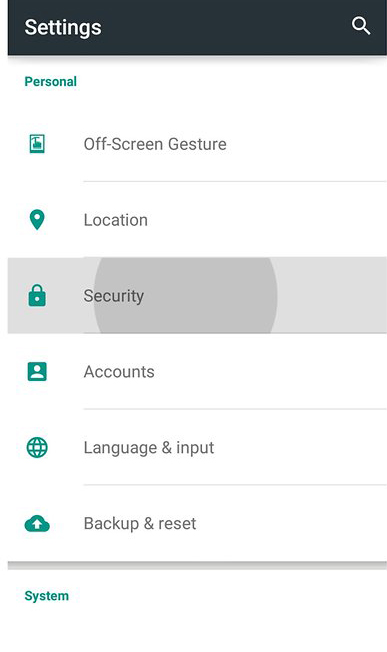 Step 2: Once you open the same, you should scroll down a bit. When the Security option can be seen, open it without any hesitation.
Step 3: You can see many options thereafter you open the Security menu. Just look beneath device administration. Can you see a checkbox right next to Unknown sources?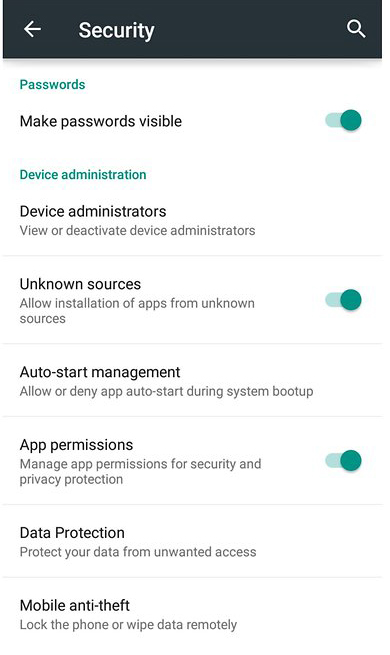 Don't hesitate to check it in case it is unchecked.
Step 4: Now you have made your device eligible for sideloading apps. Means, you can now install applications from APK files.
The next step is downloading the APK file. You can use the link given below for that.
Download Showbox App for Android
The file weighs about 39 MB. So I recommend you use a steady internet connection with decent speed.
Step 5: Browse to the directory, into which the file is downloaded. And, don't forget to open the same.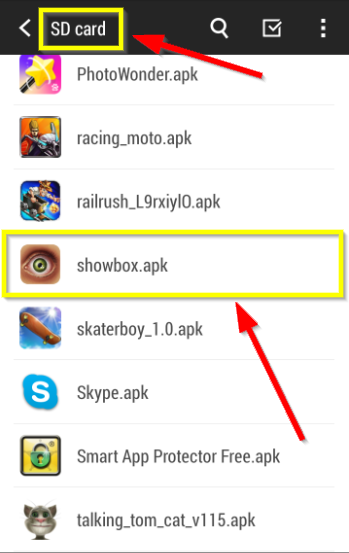 Step 6: You have to press Next a few times. Finally, hit the Install button. Wait a few seconds to get the installation process finished.
There you go! You can stream your favorite videos from now on.
Wrapping Up
I hope you now know how to download Showbox on Android. You got the direct link to downloading the APK file.
Just follow the steps I have given above and eventually, you will have the Showbox app on your Android device.
In case you have any doubt in your mind regarding this topic, don't hesitate to head over to the commenting section and scribble down your issues there. I will try my best to get you a working solution.
And, share this post with your friends and followers on social media.