Skyrim is an action role-playing open world video game developed by Bethesda Game Studios and published by Bethesda Softworks.
Ever since releasing The Elder Scrolls: Arena in 1994, Bethesda Softworks has constantly been expanding and improving its series of games that have been guiding users through the continent of Tamriel.
The fifth installment in The Elder Scrolls series, following The Elder Scrolls IV: Oblivion, Skyrim was released worldwide on November 11, 2011. It was released for Windows, PlayStation 3, and Xbox360 but you can also have Skyrim on Mac.
The Elder Scrolls V: Skyrim was quite possibly one of the most highly anticipated games of all time. When it was released, hundreds of thousands, perhaps millions waited in line to pick up their copy worldwide.
There were some people to buy the PC version, but what was astonishing was that the exponentially smaller amount that was there to buy the PC version didn't actually have a PC to play it on.
Just hours after the game was made available, many people went to work to create the first fully functional Skyrim for Mac wrapper.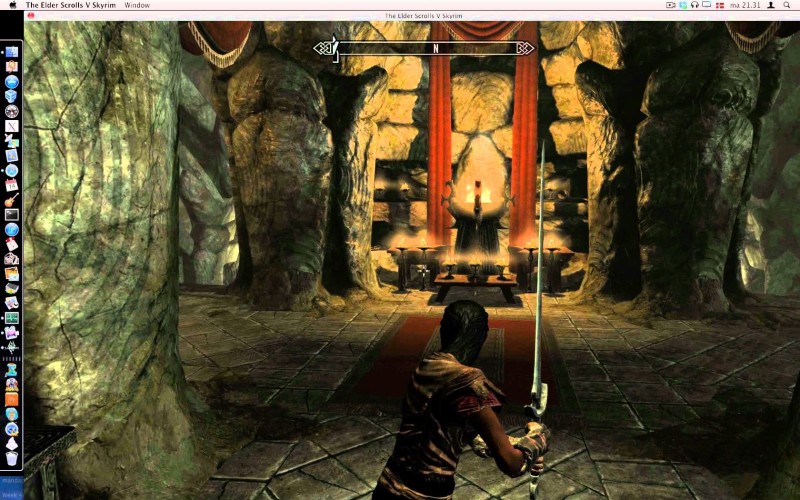 People love Skyrim so much that they call it "The Best Game Ever". Few games are as stuffed with things to do as Skyrim. It's a game you can play for a hundred hours, and still not see everything.
It thrusts everything to the next level, giving you more ways to play, fight, and live in the land of the Nords than you've ever had before.
These varieties of choices in the game can at times be overwhelming for some. As they say, having a lot of options can sometimes feel like having no choices at all.
How to Play Skyrim on Mac?
Skyrim offers so many opportunities for exploration and personal improvement that you may feel overwhelmed every time you fire it up. But whatever you feel you definitely want to play it.
Though it is designed for Microsoft Windows, those having MAC need not feel left out. You can get Skyrim on Mac without any trouble. Here's the guide on how to play Skyrim on Mac.
1. The Wine Method:
This is a legal method of playing this game on Mac.
Step 1: The very first thing you need to do is download Steam for Mac
Step 2: Now purchase Skyrim on Steam.
Step 3: Next download Wineskin
Step 4: Download the wrapper the wine tricks > "steam" > run step and follow instructions. Make sure to update the engine in the winery.
Then change the wrapper to use the new engine followed by updating wine tricks in the wrapper. There may be some problems with the wrapper, but you can easily troubleshoot them.
This method enables you to use all Steam Workshop Mods for the game and play Dragonborn, Dawnguard, and Hearthfire.
It is possible to use Nexusmods using this method, but it is slightly more complicated. For that, it is better first to see some videos on how to use Nexusmods for Skyrim Mac download before attempting it.
2. The Bootcamp Method:
This is again a legal method of having Skyrim on Mac.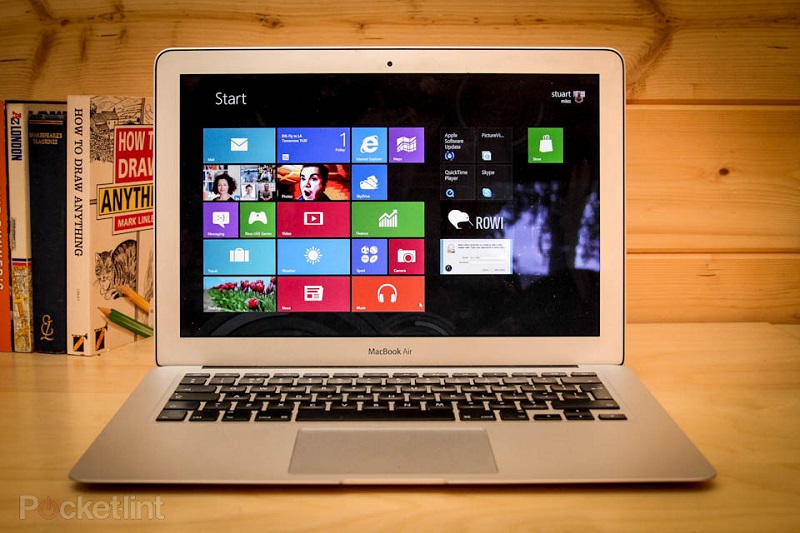 Step 1: Here you need to download Bootcamp Assistant.
Step 2: Once you downloaded it, you need to locate Bootcamp Assistant on your Mac. It is found in Applications/Utilities/Bootcamp Assistant.
Step 3: Now, you need to purchase a copy of Windows, which is an added cost.
Step 4: Now just follow the instructions given in the Bootcamp Assistant perfectly.
Step 5: Purchase a copy of Skyrim, and enjoy the game.
Both these methods have their own pros and cons. You need to figure out what works best for you. In theory, Bootcamp ensures superior performance as your Mac is Intel-based.
If you are using Bootcamp then Nexusmods is very much easy to manage and use. It is more complicated to use it in the Wine method.
The downside to the Bootcamp method is the extra cost of Windows and the partition itself. Wine is free and can use Steam workshop mods with ease, but performance is not as good. People are not usually happy with Windows 8.1, but Skyrim runs flawlessly on it.
With the Wineskin method, you can play it on Mac without buying Windows or doing the partition on Mac. The Wineskin wrapper is quite stable to play with, and the entire set-up gets done within an hour.
It tricks Skyrim into believing that we're in a Windows environment.
Other than the Wineskin wrapper, the Cider wrapper of Skyrim can also be used. It is super-fast, but it crashes more often while playing. The other major difference is that Wineskin comes with SKSE (Skyrim Script Extender), whereas Cider does not.
SKSE is a tool used by many Skyrim mods that expands scripting capabilities and adds additional functionality to the game. So, if you are really serious about playing, you will definitely like to go with one that supports SKSE.
Remember that Skyrim is a demanding game, so you need to check the specifications of your machine to make sure you can run the game.
You can also get Skyrim free download, but your machine should have the following specifications for Skyrim item codes to run flawlessly.
Minimum Requirements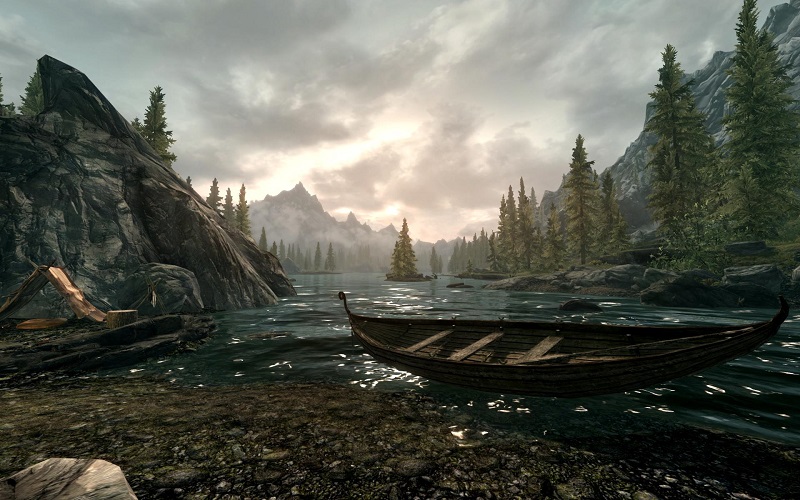 Graphics Card: 512MB
Processor: Dual Core 2.0GHz or equivalent processor
Memory: 2GB System RAM (I recommend 4-6GB of RAM min)
Hard Disk Space: 6GB free HDD Space
Sound: DirectX-compatible sound card
OSX 10.9.1 (Mavericks).
Ideal Setup
Processor: Quad-core Intel or AMD CPU
Memory: 8-12 GB System RAM (If you are using a Wineport, Bootcamp can run smoother with less)
Video Card: DirectX 9.0c compatible NVIDIA or AMD ATI video card with 1GB of RAM (Nvidia GeForce GTX 260 or higher; ATI Radeon 4890 or higher)
OSX 10.9.1 (Mavericks)
Mavericks make an amazing difference to the game, so it is highly advised that you upgrade to Mavericks. It is free to upgrade it from the Apple website. The mavericks really smooth out the game.
To make all Wrappers OSX "El Capitan" compatible, which is the latest version for Mac, you need to add the game to the Porting Kit first.
Most games are already added to the Porting Kit; in that case, you just need to install the game using Porting Kit in the Library > Server Tab. But in case it is not there, you need to add it to the Porting Kit.
Please leave us your valuable comments in the comments section, just in case you need to share your experience or need any info!
Check Out More Posts: