So maybe you read an article somewhere by a Millionaire blogger, and now you are having questions like How to start a blog, how to make money from a blog and whatnot.
Well, right now, almost every guy wants to be a blogger. Why? Cause it's a Million, well actually Billion dollar industry. But the grass is always greener on the other side is it not?
So before actually letting you tag along on this adventurous journey of how to blog and answer your questions related to "how do I start a blog" or something like that.
What is a Blog?
Before you can set out on the journey of starting a blog, let me first tell you what a blog is, right?
A blog is an online platform, where you share stuff. Mostly text articles, but well videos and pictures go along fine too. The goal with the blog is, to drive traffic to it. And then finally, to convert the traffic.
Convert as in, to make the traffic buy a product directly (affiliate marketing), or to get it to click on the ads (Adsense/Chitika, etc., it).
So in a nutshell, a blog is a platform that works as your online identity/shop/marketplace, now what you do with that platform is your choice.
Can You Make a Living From a Blog?
Making "some money", and a "living" are two totally different things. But if you ask me that question, I'd say no.
Blogging won't just make you live, it will make you a fortune! Take this from a guy who has been doing this shit since he was 13, and being 6+ years in this industry; I'm pretty confident of that statement.
But then again, it's not easy money or free money.
Common Misconceptions With Blogging:-
Does Blogging have the potential to make you a Millionaire?
Will it Make you the Millionaire overnight?

Nope, and I'm sure about it.

Blogging is free money.

No way. It's harder than it looks.

Can you earn money without working?

You can. Once you get the basics right, you can automate the whole money thing.

You need a lot of money to start a blog?

Nope, you don't. Instead, I'll show you how to start a blog free in this piece.
How to Start a Blog For Free:-
Just as I said, there's this small little misconception that you can't start a blog unless you have couple hundred dollars down your pocket line. Let me tell you; that's just an urban legend.
So if you've ever wondered "how do you start a blog?" this section is exactly covering that.
Okay so keeping in mind that you don't have a lot of budgets, let's walk you through this guide where I'll be showing you how you can start a blog 100% free, without investing a dime.
But hey, Wait! Starting the blog isn't the goal here, right? Understanding the basics is, so let's take a look at why are you even able to start a blog for free when people normally pay such huge amounts for it?
What Normally Costs the Money:-
Domain: – This is the URL of the blog. For, e.g. Here we have Knowledgecage.com as the URL, right? This .com domain, costs around Rs 100 (approx).
Servers: – Once you get the domain. You need the servers. Servers are the space, where you upload your text-photos-videos etc. After all, if they're online, they need to be stored somewhere, right? It costs anywhere near Rs3000-5000/year.
In other words, the Domain is your "address", and the server is your "home" where you actually live. So yeah that's where the money goes when starting a blog./
So How Will I Be Able to Start a Blog For Free?
Well because, we will be using a platform that is run by Google, Signinand lets you have a subdomain URL for free. And as far as the Servers are concerned, those are managed by Google too!
So see? Totally free!
Starting a Blog For Free:-
Head over to www.Blogger.comSign in using your Gmail ID.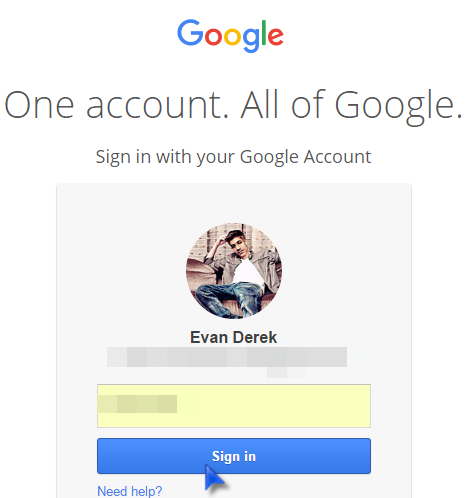 It will take you to the blogger dashboard. Click on the New Blog button at the right sidebar.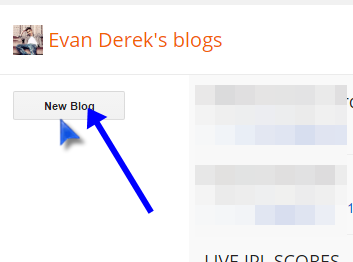 Now Set a name for your Blog and a URL. The URL is the "address" of your blog. It should be something like "yourblog.blogspot.com".
Done! Yeah, that's how simple it is to start a free blog on Blogger! So now your blog is ready at yourblogadress.blogspot.com!
How to Blog:-
So now you know how to start a blog for free, right? But just "starting" it is not the goal, is it? You need to know how to blog too, right?
So click on the "pencil" icon on the right side of your newly created blog's name.

That takes you to the post editor, where you can just write whatever you want to. Add photos, videos or anything.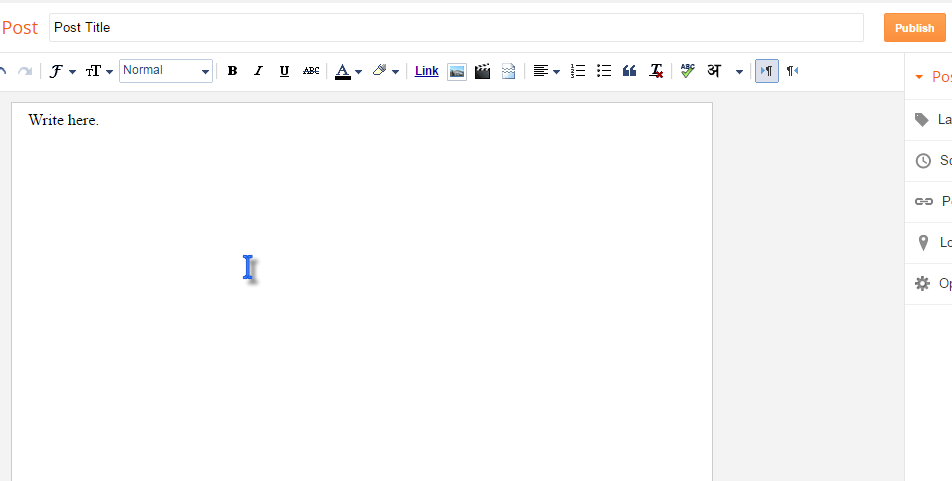 So basically? Your free blog is ready!
Final Words:-
So that was it peeps, on how to start a blog for free! If you've ever wondered "How do I start a blog?" Well here's your answer.
By the way, keep coming back, by the next 48hours, I'll share with you another awesome platform that lets you create free blogs, apart from Blogger!
I hope the piece helped, of course, you can later migrate to a custom .com domain, but that's for a later piece. For now, just go and try this one out.
And of course, you can make use of the comment box if there's something that's still bothering you.