For those new to the Mac, getting used to OS X can be a challenge. If you are one of those people having trouble using their Mac, we've decided to create a guide to help you more effectively manage the tasks on your Mac. Without further ado, here's our guide on how to use Task Manager Mac OS X.
About the Mac
The Mac PC is a product of Apple Inc., designed, released and put on shelves since January 22, 1984. The Mac was the first mass-market personal computer with a visually interactive graphics-based user interface. If you are switching from Windows computer to Mac, here is How to Right Click on a Mac.
At the time, however, it was called the Macintosh; it gained its present moniker through an eventual phasing out to adapt to the more commonly used "Mac" nickname.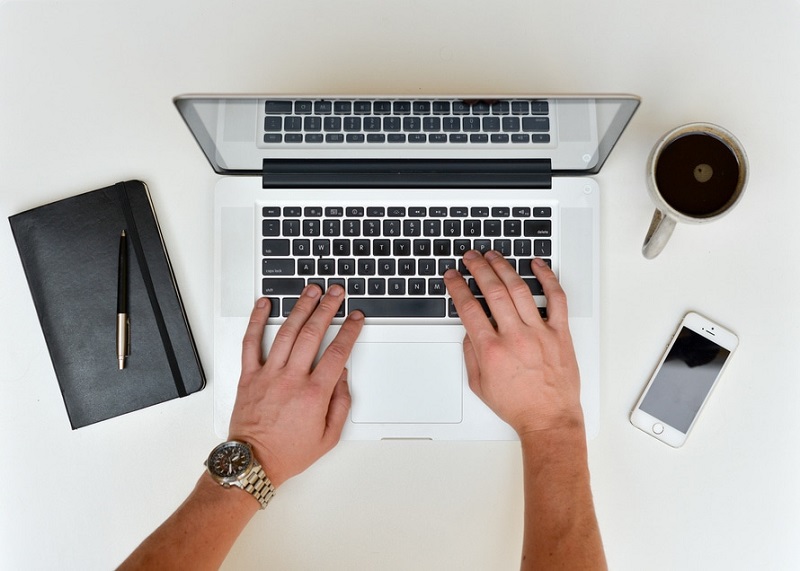 Macs have always been known for two things: superior performance and a gigantic price tag. The latter is probably the reason most of the world uses Windows now, but that's not what we're concentrating on here.
The performance of the Mac is undeniable; the Mac runs the OS X operating system.
All the present Mac PCs run El Capitan – the most recent version of the OS X, which syncs perfectly for especially compatible PCs that enable Apple's signature smooth and highly efficient user interaction interface.
There are a few things that you should know if you are using Mac. One of them is finding IP Address on Mac. Here is an easy guide to about Finding IP Address on Mac?
Task Manager Mac – How to Use
Most people are Windows users, but if you choose to upgrade to a Mac, it will take you a good long while to get used to the changes between the operating systems. I myself took the longest time ever to stop going to the top right corner of the screen to close a window, not to mention the shortcut key differences.
But here's the good news. It's been 2 years since I upgraded to using Macs and I've never wanted to go back. The interface is a lot more seamless and is just a visual pleasure really.
The programs run much faster and the heating problems that occur with standard Windows PCs are negligible with Macs. Sadly there are too many games that aren't available on the Mac.
So, if you're a gamer, upgrade to Alienware not the Mac, but if you need something for more general use like preparing presentations, watching movies, or any kind of typing or creative work, the Mac and its OS X is the one for you.
One of the biggest advantages I've found with the Mac is that (as compared to the Windows PC) it rarely stops or hangs tasks – not that it doesn't happen occasionally, but the Apple task manager for the Mac works so much faster that it really doesn't matter.
Wanted to reset your MacBook Air?
Here is How to Reset MacBook Air?
How to Open Task Manager on Mac?
Let's consider a hypothetical situation. You're sitting in a café with your Mac and working on a big project, you have a lot of applications open – iTunes to play music, Apple Safari to surf tens of Internet sites for research, and a group of apps to help you design the end result. What do you think is going to happen?
Answer: Crank it enough and pop goes the weasel! In all likelihood, the screen will freeze for a few seconds and if the process manager responds automatically, you might be asked to exit certain unresponsive apps.
But what if you pushed too far? Well, the answer to that one is to use Mac's version of the Task Manager- The Activity Monitor.
The activity monitor is easy to invoke:
Just hit Command and Spacebar (Command + Spacebar) together to bring up the Spotlight Search Field.
Then type in "Activity Monitor".
Once the search results populate in the tab, select the Activity Monitor to launch it.
In the Activity Monitor, you can view tasks by name, memory usage, process ID and (most preferred) by CPU usage. You can also use the search box in the upper left corner to search for the tasks you want. If the task is active on your Mac, the Activity Monitor will display it.
Killing Processes and Stopping Tasks Using Activity Manager
To kill or stop the process running on your Mac:
Open up the Activity Manager as explained above and then select the process you want to stop.
Now go to the bug red "Quit Process" button in the left corner of the app and click it.
A dialogue box should appear warning you "Are you sure you want to quit this process?"

Click "Quit" to quit the Application Process
If the process is unresponsive, click "Force Stop" to immediately exit the process and stop the app from running further.
Force Quitting Applications on Mac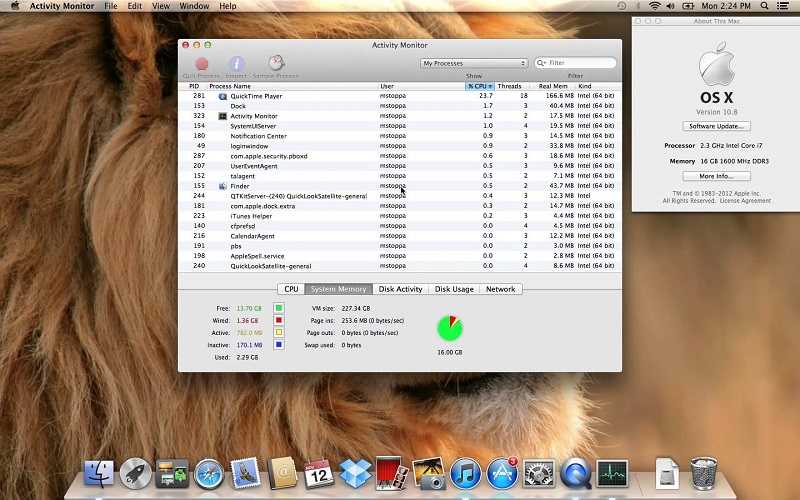 Force quitting applications on your Mac will immediately stop them from running. You should use this only in the case that the application is not running at all, since this can damage the software or any saved files attached to it.
If you have PC and wanted to use Thunderbolt Display with it, here is an blog post explaining How to Use Apple Thunderbolt Display with PC?
If you want to directly force quit on Mac, and want a faster method than the one I listed above, the process is a little different:
Press the Command, Option and escape keys together (Command + Option + Escape)
The Force Quit Applications window will pop up.
Find the Application Process that isn't responding.
Click "Force Quit".
Confirm Force Quit when the warning dialogue box appears to kill the process.
There isn't an all-in-one competitor for the Windows Task Manager; however, once you get used to it, the Mac Task Managers do a much better job, and the Mac and OS X combination itself allow you to kill more easily and efficiently unresponsive applications.
For new Mac users, the transition is always difficult (especially coming from Windows); so don't worry if you take a while to get used to the interface. Just follow this guide and the others we've published and you should be up to speed in no time.
As a Mac and Apple enthusiast, I loved writing this for you; if you found it helpful, or need some more help, just post in the comments section below, and we'll get back to you. Hope you have a delightful experience with your Mac!