I hope you all know what Firewall is and why we need Firewall. In case if you don't know then, "A Firewall is software or hardware that checks information coming from the Internet or a network, and then either blocks it or allows it to pass through to your computer, depending on your firewall settings." If you are using internet than its recommended to turn on Firewall always because it protects our computer from virus, threats, and also from hackers or malicious software from gaining access through your computer.
In this article, I will give information about "Top 5 Free Firewall Tools" to secure your computer. Some Firewalls are application based whereas others are location based. Some are equipped with antivirus features while others are good at spyware protection. So, here based on the Firewalls features I will inform you about "Top 5 Free Firewall Tools".
Top 5 Free Firewall Tools:
1. Geo Free Firewall Tool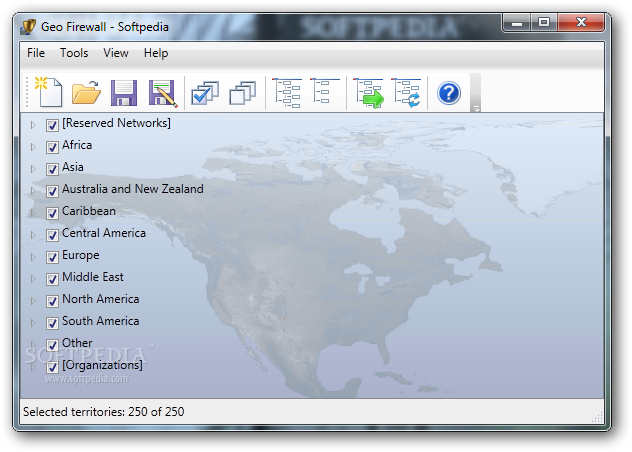 Geo Firewall – a newly Firewall tool which follows a theory which states that large number of security threats come from the limited number of countries. Your job is to create and apply rules for specific locations which you want to block from being attack and it will protect your system even if you accidentally reach the locations that you have blocked. Geo Firewall is compatible with the security software, if you may have. It is compatible with all the major version of Windows like XP, Vista, 7, 8 and Server 2008.
ZoneAlarm – a Windows OS based Free Firewall, which protects and take responsibility of your PC that it is safe from outside attacks and intrusions. A main benefit of this Firewall Tool is that it makes the system invisible to Hackers & Spyware and doesn't allow our personal information to get leaked. It comes with ZoneAlarm Security Toolbar which helps you in private and secure browsing.
3. Private Firewall Tool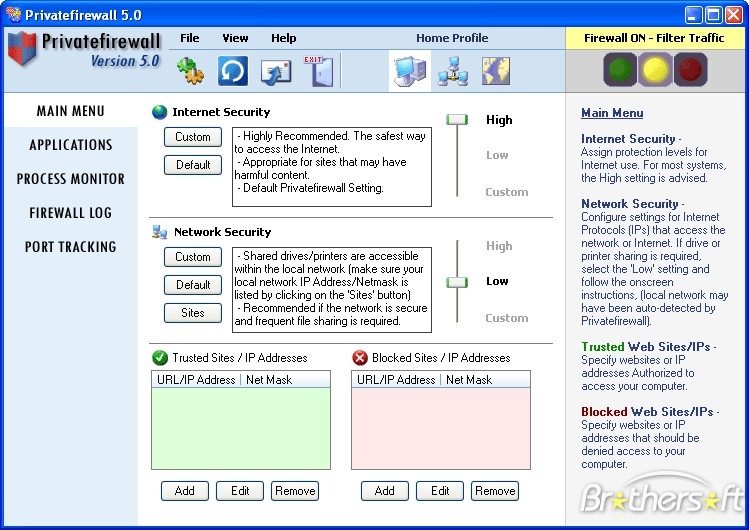 Private Firewall – monitors all traffic to and from your PC and prevents trusted applications from being hacked. It includes great features like ability to identify characteristics of intrusion techniques and malware activity, showing training statistics of program when analysed and much more for advanced users. This feature do not possess by any other Firewall. The user interface looks difficult than other Firewalls, beginner must ignore it and switch to other Free Firewall Tools. But if you are aware about the basics of Windows and Firewall Software then you should definitely consider this.
4. AVS Free Firewall Tool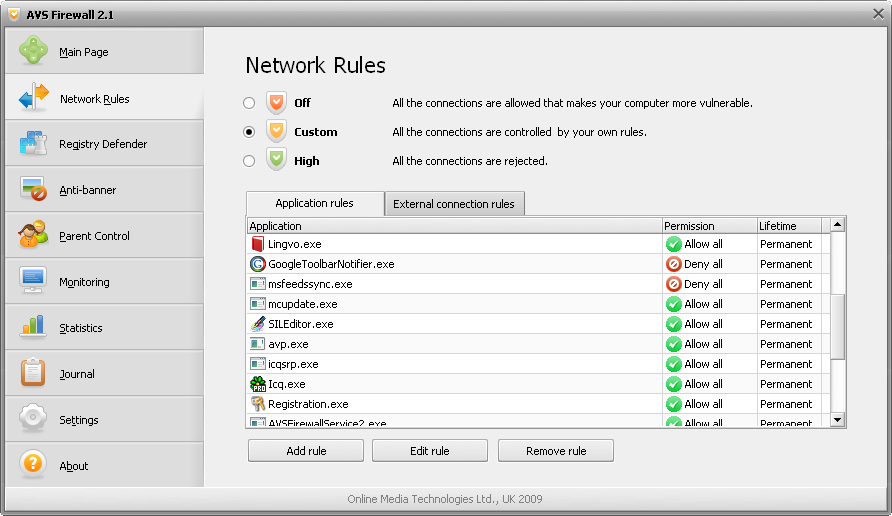 AVS Firewall – a different Firewall Toll from others Firewalls. Its features include security against the malware, protecting system registry and blocking online ads & spyware. It automatically identifies applications and programs try to connect to the net from your PC and alert you about them. You can also check size of the network traffic which is send and received by each application and provides Parental control.
5. Online Armour Free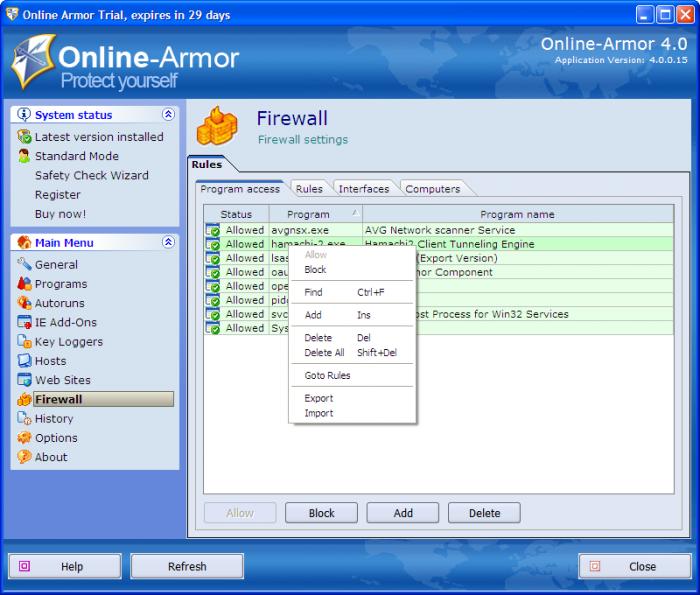 Online Armour – a simple user interface tool for beginners. Simply, it protects from hackers, malicious programs and secures your personal identity. It also includes great features like execution, termination, tamper and worm protection which are most necessary for strong Firewall. It gives real-time protection all the time. In fact, Online Armour evaluates each program as it runs.
These are the "Top 5 Free Firewall Tools" with great characteristics to prevent your PC from malicious threats and attacks. Start using and be safe from the outside world.