"Anyone who says they have only one life to live must not know how to read a book."
Yeah, every book opens a magnificent world before us. So, we can have more than one life to live. It is also said that a book lover doesn't feel lonely.
I sure am a book, lover. I used to read giant books. Nevertheless, now I prefer not to carry large books even if I want to read it.
But how can I read without any inconvenience of carrying a book? How can I read a book on the go? Read on, answers are in this post.
Reading has gone through a drastic change. You don't have to hold a massive book in your hand to read the same. Here comes, E-books.
How to Read an E-book?
I think you know what an E-book is. An E-book is a virtual book that you can read easily using specific software on your electronic devices like computers, mobiles, tablets, or Kindle.
Popular E-book formats are epub and pdf. The second one is not strange for you. A pdf reader can open it.
But, how can you open an epub or a dedicated E-book file? That's why I told you about the need for specific software. There are tons of such types available on the web.
If you want support for all the Ebook files, I recommend downloading Calibre E-book Management software. Download it from here.
Now, it's time to dig into the significant info. Here we go.
Top Resources To Download Free E-books
There are many sites available through which you can download free E-books. Your mouth will get wide opened to see some books you bought, on those sites.
Aren't you ready to sink into the mesmerizing universe of books? Check out the list below.
1. Free-Ebooks.Net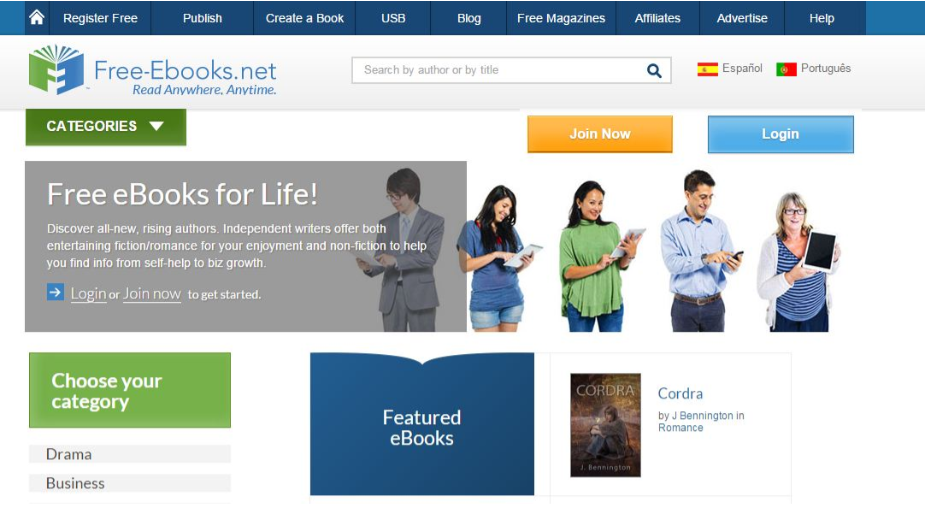 Free-Ebooks.Net is an amazing hub to download free e-books without any hassles. You can find hundreds of thousands of books here under many categories. Unlike some other sites, this one gets regularly updated with new arrivals.
Another significant and unique feature is you can also download audiobooks!! Some of my friends don't like reading virtual books. If you are one with a similar mindset, you can choose audiobooks.
The only action you should take for getting permission to download is signing up for Free-Ebooks.Net. After that enjoy your time with the best buddies, one can ever have.

Ever thought of writing a book and getting published? Scroll down to the footer of the site (see the image given above). There are options to Write a Book and Publish.
2. ManyBooks.Net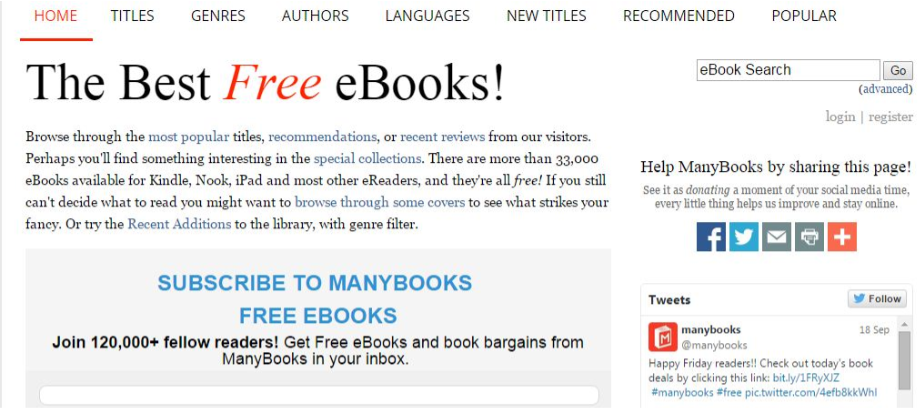 ManyBooks.Net is another regularly updating platform where you can download free e-books. You can see a subscription form on the homepage itself to be notified of new releases.
As you can see in the screenshot, there are log-in and register links. On seeing those, I thought this site allows only registered users to download free e-books. But to my surprise, I was able to download without registering!!
They support three e-book formats, epub, pdf, and Mobi (for Kindle devices). A brilliantly crafted navigation bar is present on top to help you find the item you want.
Just like the former e-book site, manybooks.net gives you the option to promote your book. For that, you need to choose between three plans among which the first one is free and limited in features.
3. EpubBooks.com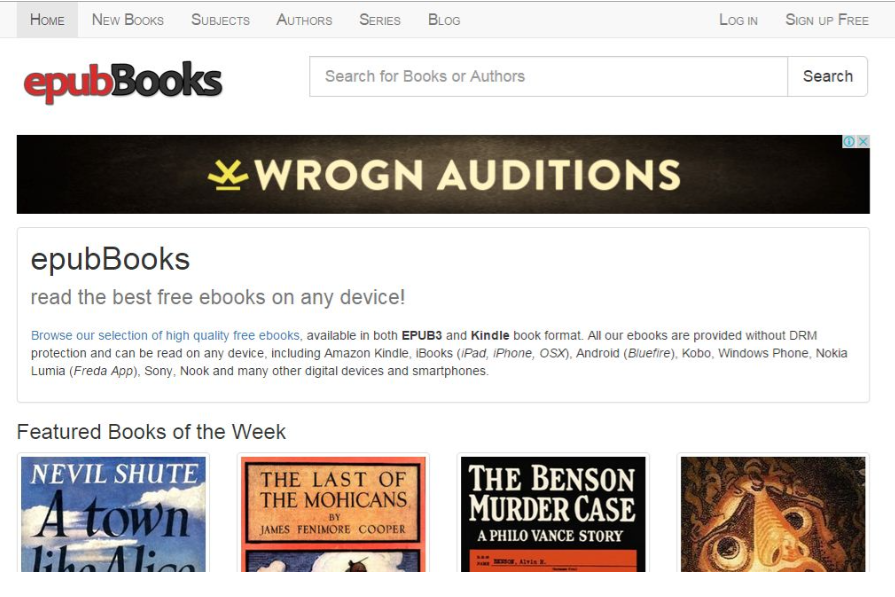 If you are a classic lover dating from mid 20th century all the way back to ancient Greece, you can give EpubBooks.com a try.
The books from this platform can be read with any gadget irrespective of the size and type and are free as well. But you have to sign up for it to get the download link.
This site is owned by a web developer (Michael Cook) himself. That's the secret of clean and elegant design I guess. There is a top navigation menu with a lengthy search bar underneath.
So, E-book hunting will no longer be a worry if you start using this site. Register, browse, and download free E-books. That's all.
4. FreeBookSpot.com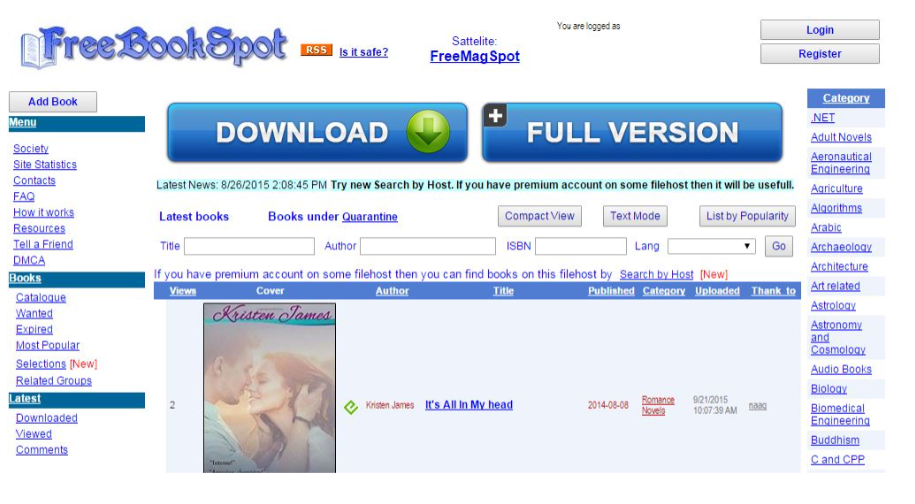 Do you like annoying promotional emails from websites? If you don't, providing email addresses will not be an ideal action.
Then, you must try your hands on FreeBookSpot.com to download free e-books. Though there are log-in and Register buttons, you can easily get download links for each book in this free store.
An Add Book button is also available to promote your own or someone else's book. The Advanced search option is something you can't miss. A book can be found by entering Title, Author, ISBN, and Language as well.
Quick Links
Haven't You Downloaded Free E-Books Yet?
I have given you a short but meaningful list of websites to download E-books for free. As I told you at the beginning, you should download an E-book reader app or software.
Keep reading and make yourself inspired. If you like this list, don't forget to share this with your friends.