Uk Best Renting Sites- As a landlord, you need to know the best ways to show your property to the most people who might want to rent it. In this digital age, it's important to list your property online so that people can find it and come see it.
There are a lot of choices, which can be overwhelming, especially for people who are renting out their first place. So, we decided to put together a list of the best rental sites in the UK and all the places you can list your property.
There are a lot of people who want to rent. In recent years, one of the main reasons for this rise is that it has become easier to pay a rental deposit upfront than to buy a house outright. So, there are a lot of people who might be interested in renting your property.
What are the best-renting sites in the UK?
I've put together this list of the best rental sites for properties in the UK to make letting and managing properties as easy as possible for landlords:
1.Rightmove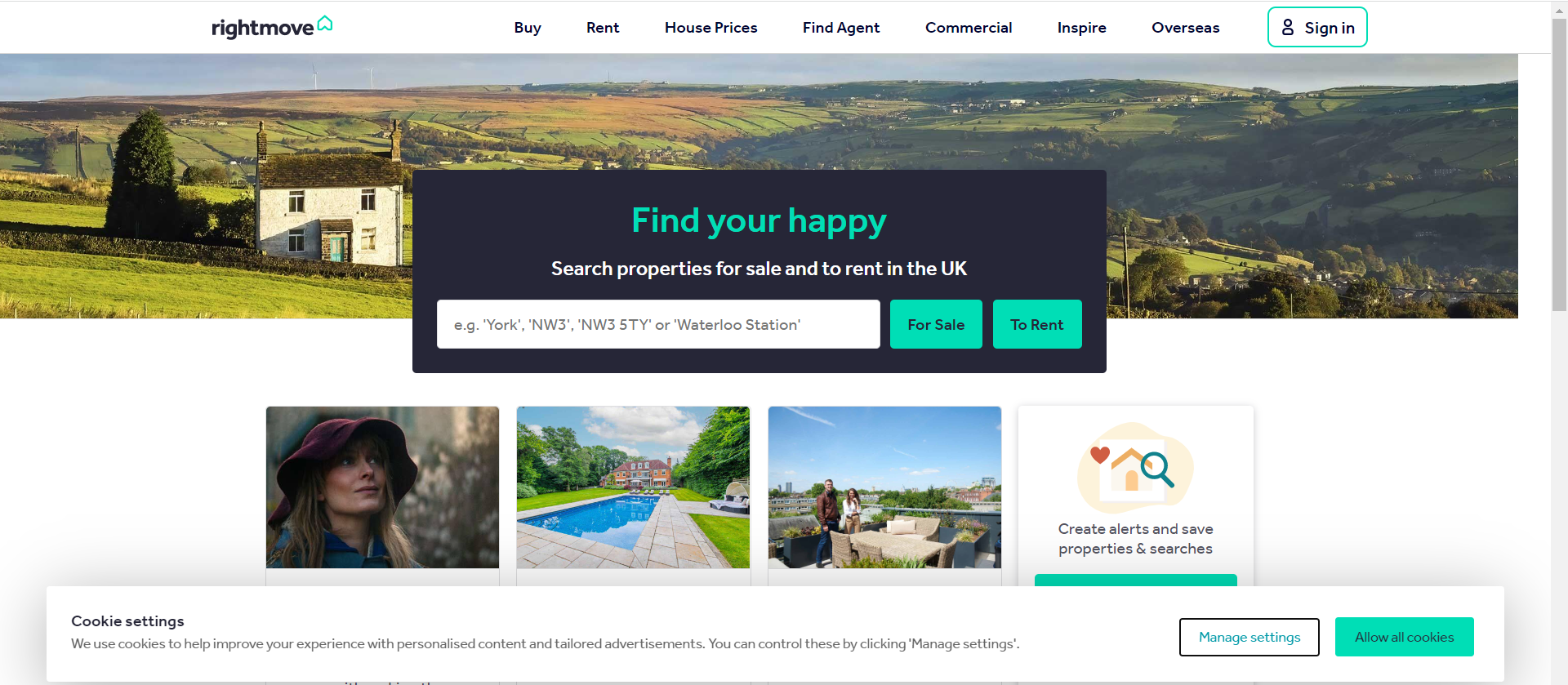 Rightmove is the biggest company in the business of listing homes for sale. During the pandemic, Rightmove had an incredible 1.4 billion site visits, and each user spent an average of 9 minutes looking for their perfect home, whether they were looking to buy or rent.
The average number of pages/listings users look at on this site is 18, so it's important to make sure your property is one of them.
Rightmove has a large share of the listings market, so it can charge high fees to list on its platform. This is a cost that landlords who only rent out a few properties (or even just one) can't really justify.
Use a managing agent to get your property on Rightmove and in front of its many potential renters. The agent will have a contract in place to keep costs down for landlords.
2.Zoopla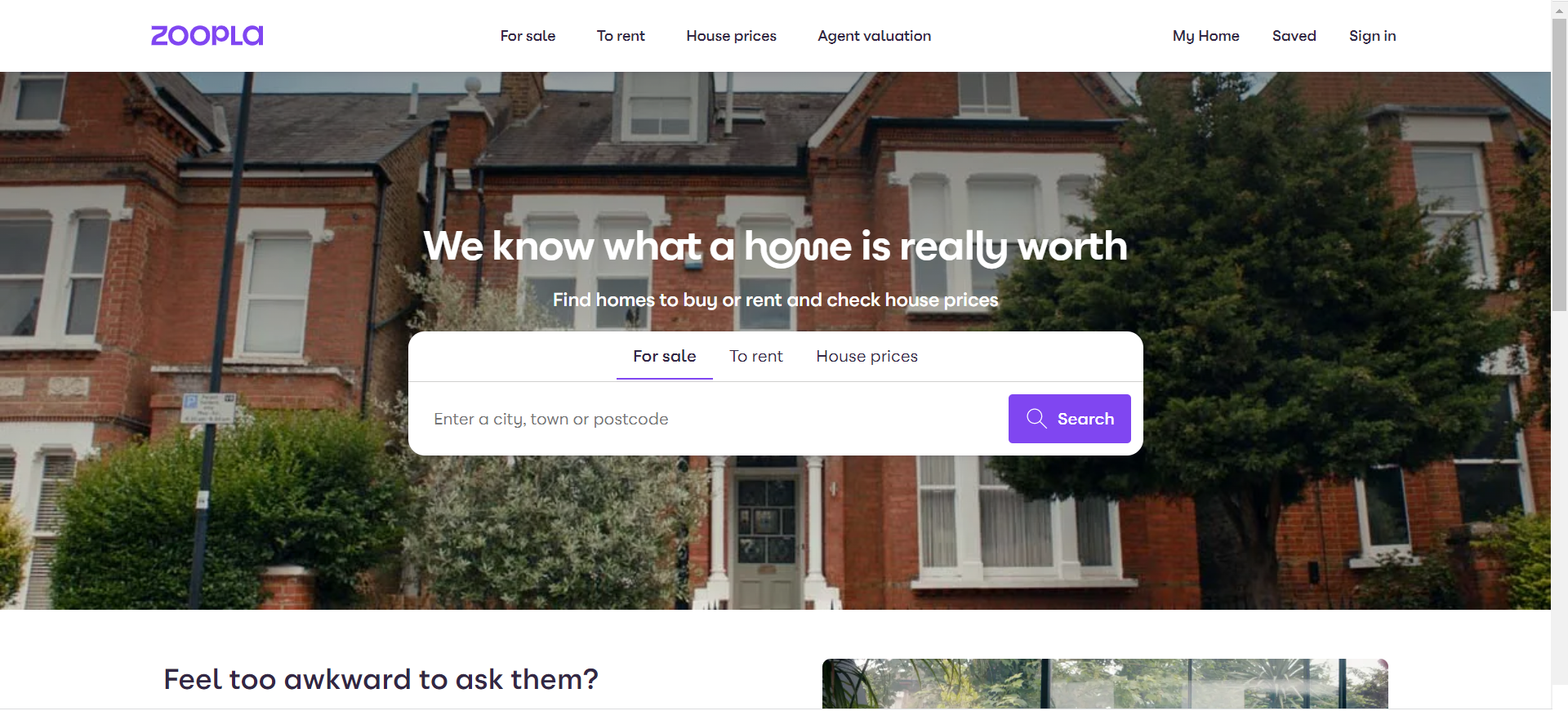 Zoopla recently updated its website to make it look better and make it easier to use. It also added PrimeLocation to its services. Zoopla also has a huge amount of information about properties.
This can be a good starting point for investors who want to add more to their portfolios. Zoopla gets more than 50 million people to look at its properties every month, which is second only to Rightmove.
Zoopla, like its main competitor, can only be used by letting agents. Landlords who want to list on the platform will need to find a proactive managing agent.
3.OnTheMarket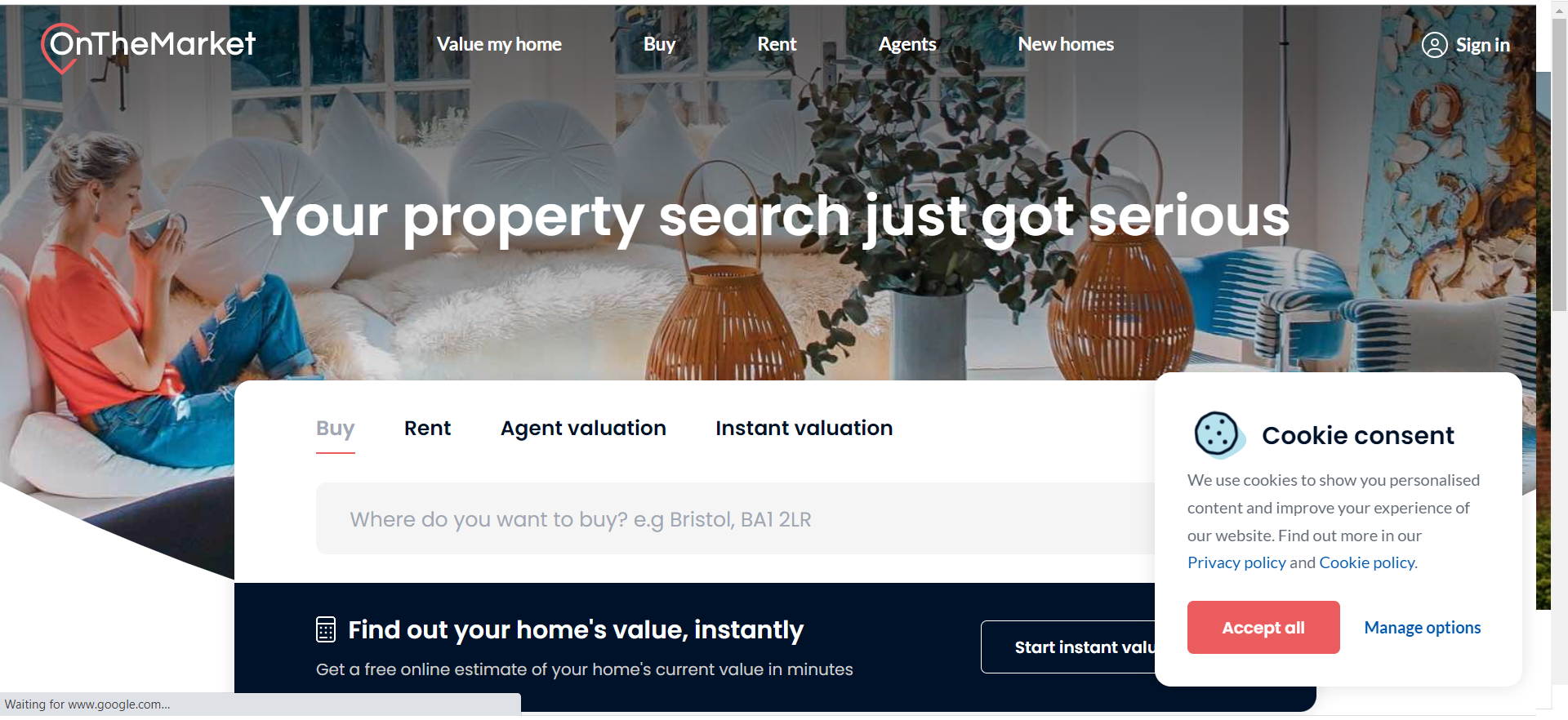 OnTheMarket was started by a group of real estate agents and has a lot of support from the industry. A controversial decision was made by OnTheMarket to allow agents to also be listed on Rightmove and Zoopla.
As a result, Zoopla was hurt the most, and many real estate agents kept using Rightmove.
OnTheMarket advertises a "exclusive" service that lets you list your home on the platform before it's listed anywhere else. Since it started, the website has gotten a lot of visitors, which makes it a good place to list a property.
If you list your property on OnTheMarket, it will also be listed on the next site on our list of the best UK rental sites.
5.Facebook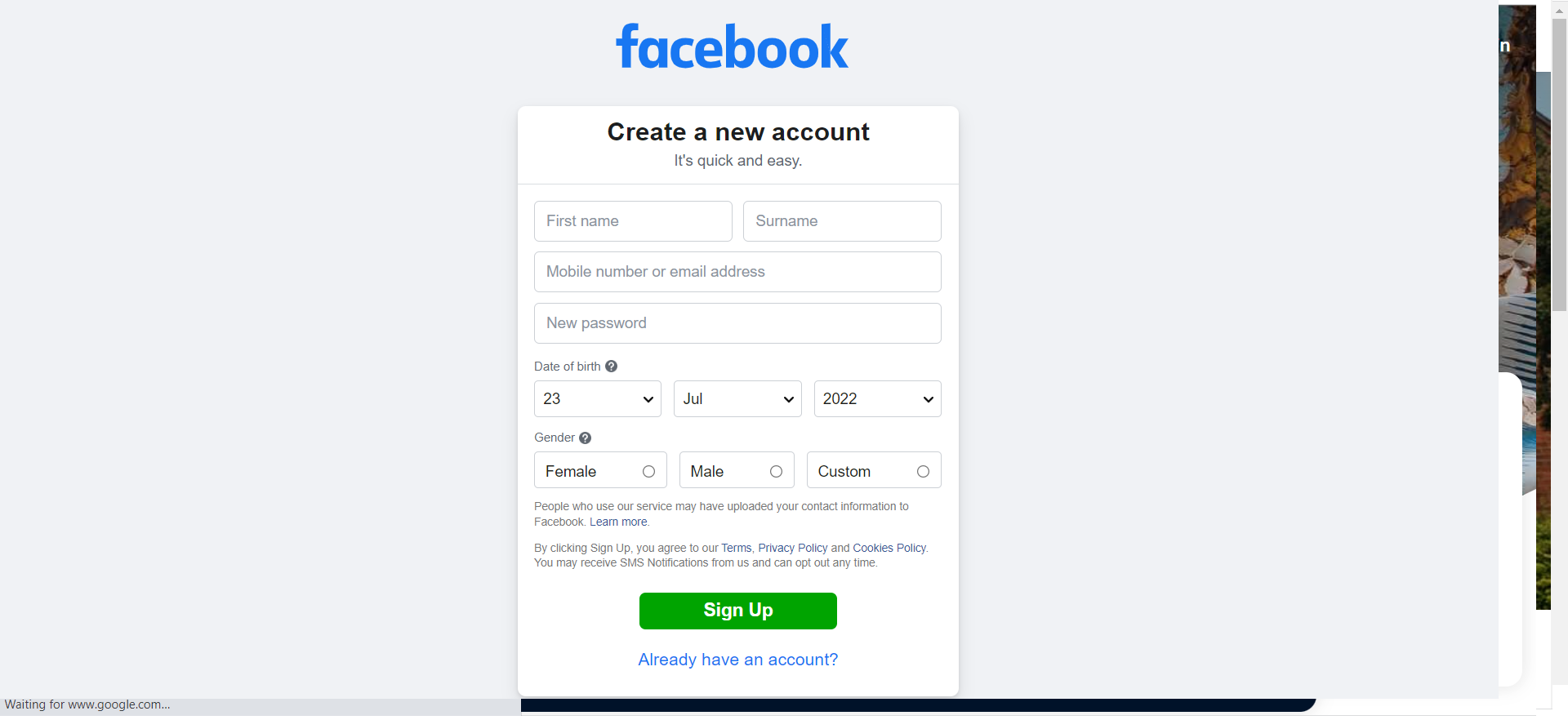 In February 2015, the largest social media company in the world, Facebook, made Facebook Marketplace, a place where people can buy and sell all kinds of items.
Now, a lot of time has passed, and the Marketplace has grown a lot. There are many more categories, ranging from used cars to household goods. It also lets you list your rental properties for free, which is very important.
If you list on OnTheMarket, you are automatically listed on Facebook Marketplace. If you don't want to use OnTheMarket, you can still list on Facebook Marketplace on your own.
Putting a property on the platform is a fairly easy process, and users can contact you directly to ask questions or set up viewings.
You can also keep track of how many people look at your property on the platform. You can also renew your listings to make sure they stay up-to-date and can be seen by as many people as possible.
6.SpareRoom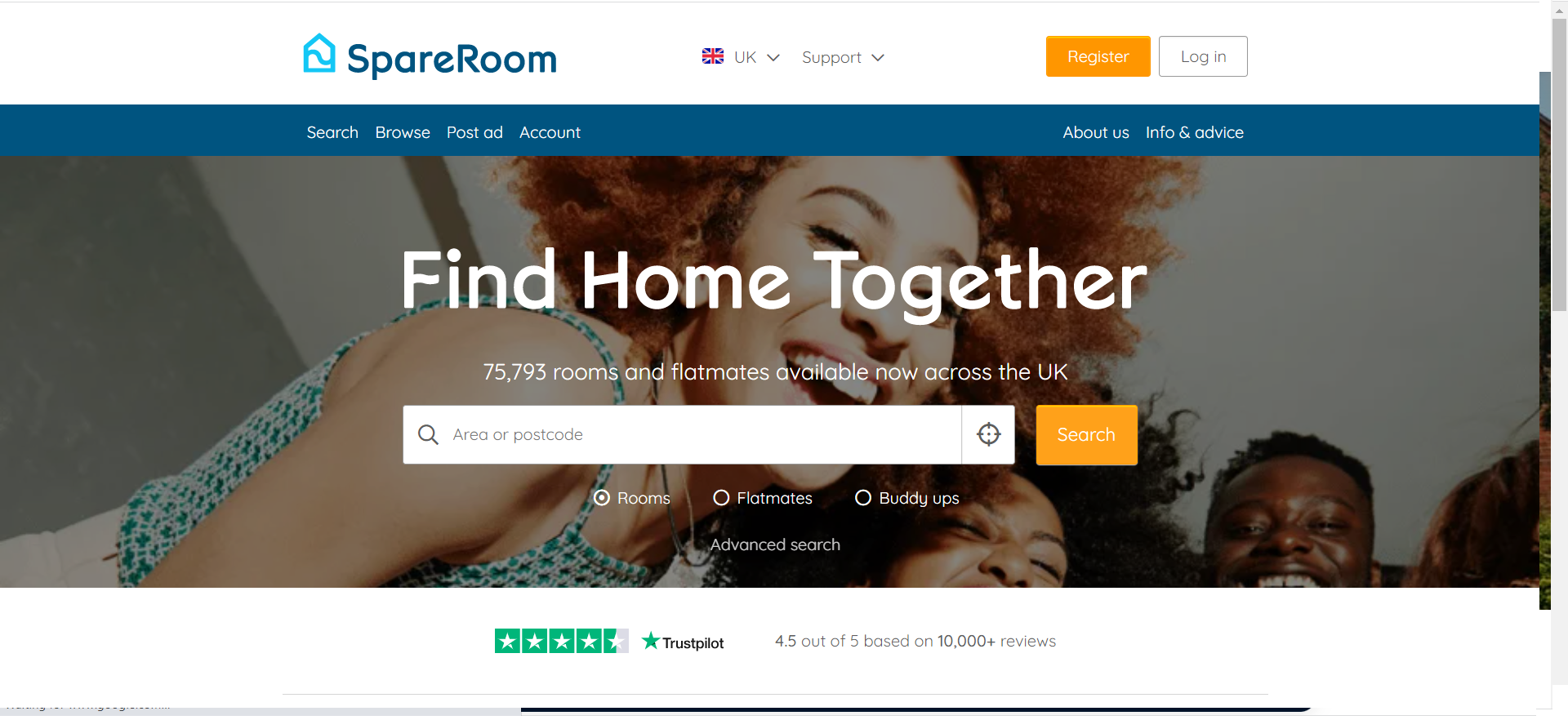 Unlike the other rental sites we've seen so far, SpareRoom doesn't list full properties. Instead, it is a place to find roommates or rent rooms, such as in HMOs.
It is often used by students, people moving to the UK from another country, or, as was already said, HMO properties. Users can make their own profiles and change them to fit what they are looking for. They can then search based on these needs.
7.Find A Hood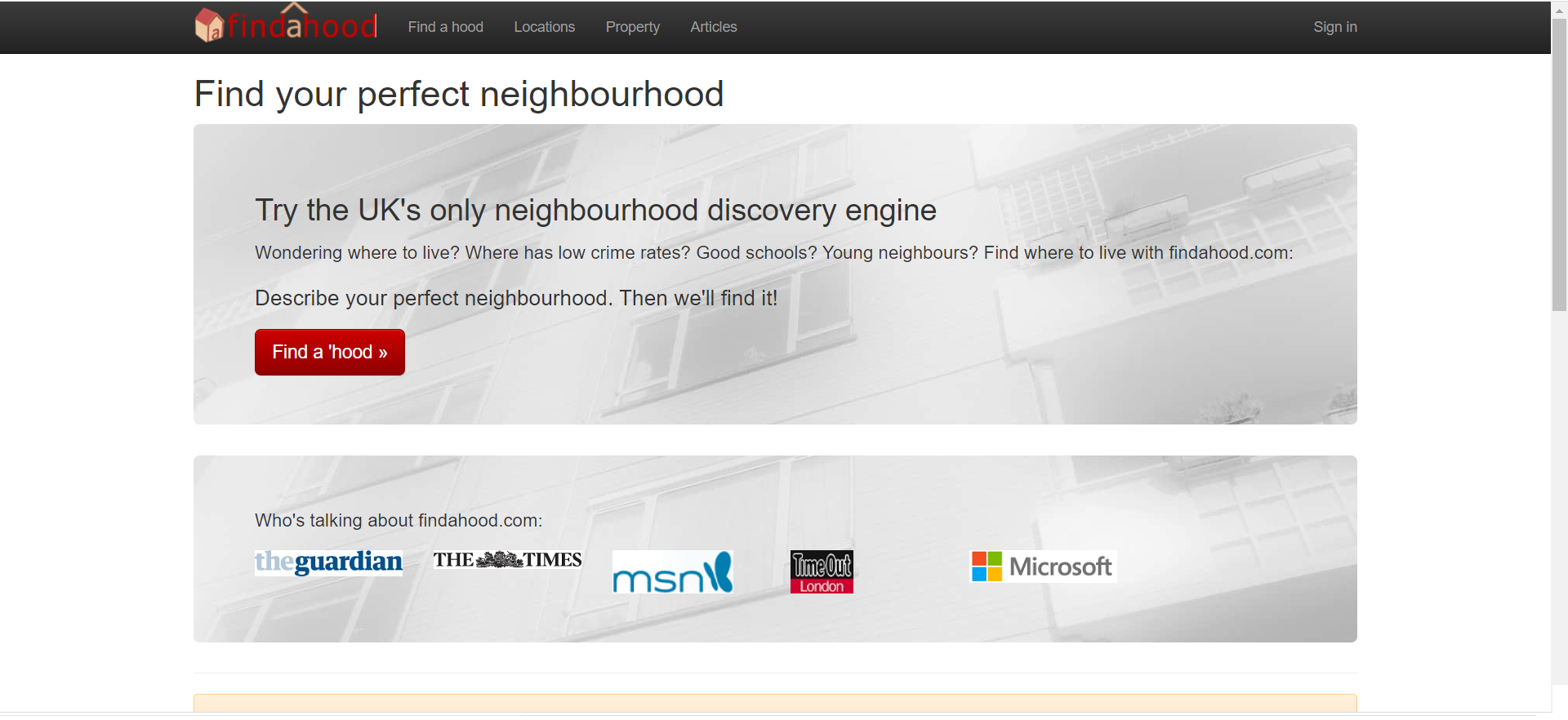 Find A Hood is a good place for people who want to rent an apartment and either know exactly what they want or have no idea. The answers that users give to a questionnaire are then matched to the site's algorithm.
Many important things you would usually think about when investing are brought up. This includes things like crime rates, what people do for a living, and tenant preferences like religion.
Users are then put in touch with properties that meet their needs. This is especially helpful if you want your property to appeal to a certain group of people.
8.Gumtree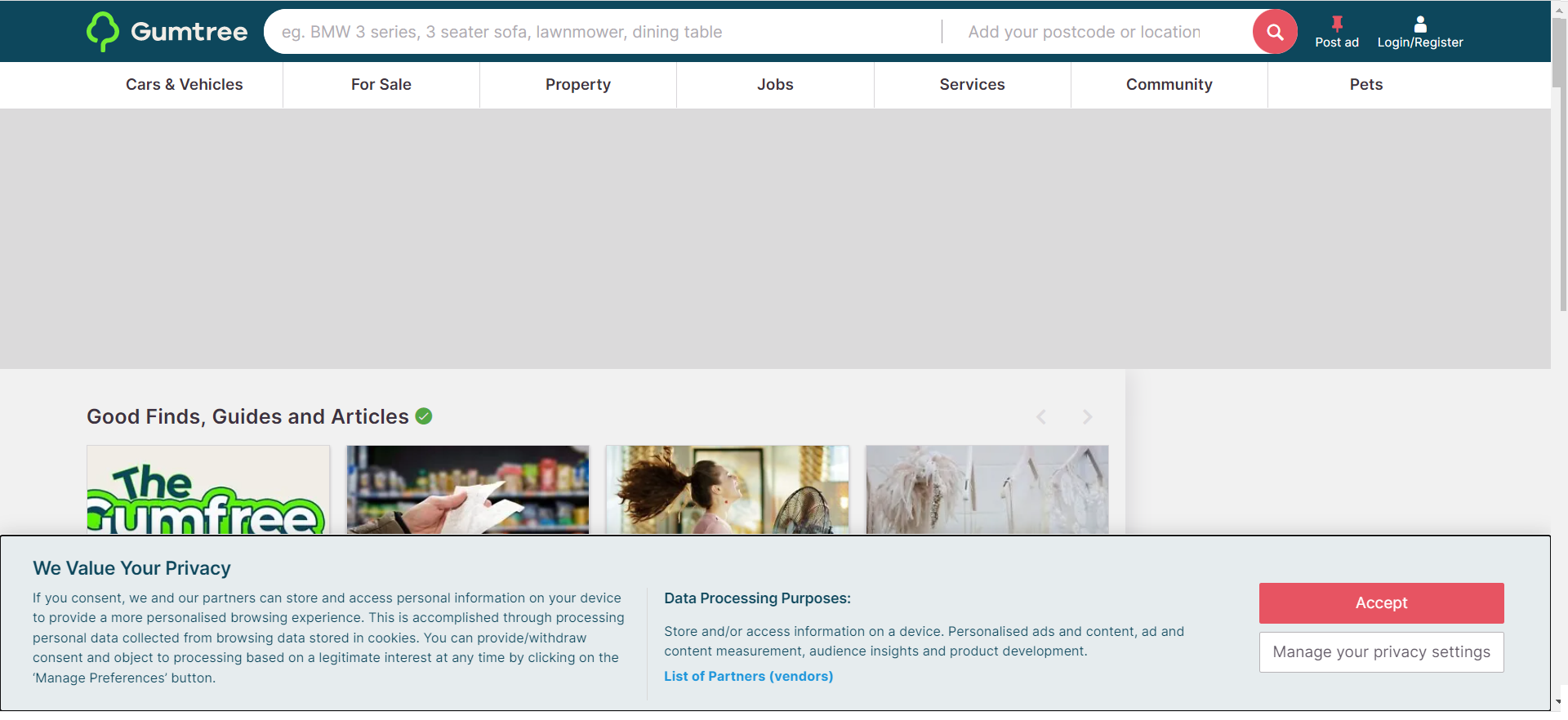 Gumtree has been an online market for more than 20 years, and it has become a lot like Facebook Marketplace. Tenants-to-be can make their own profiles and easily save the properties they like.
It gives you direct control and communication with potential tenants who want to see the place or find out more. Gumtree is perfect for landlords who want to save money on furniture for their rental properties and then list them all in one place.
9.Open Rent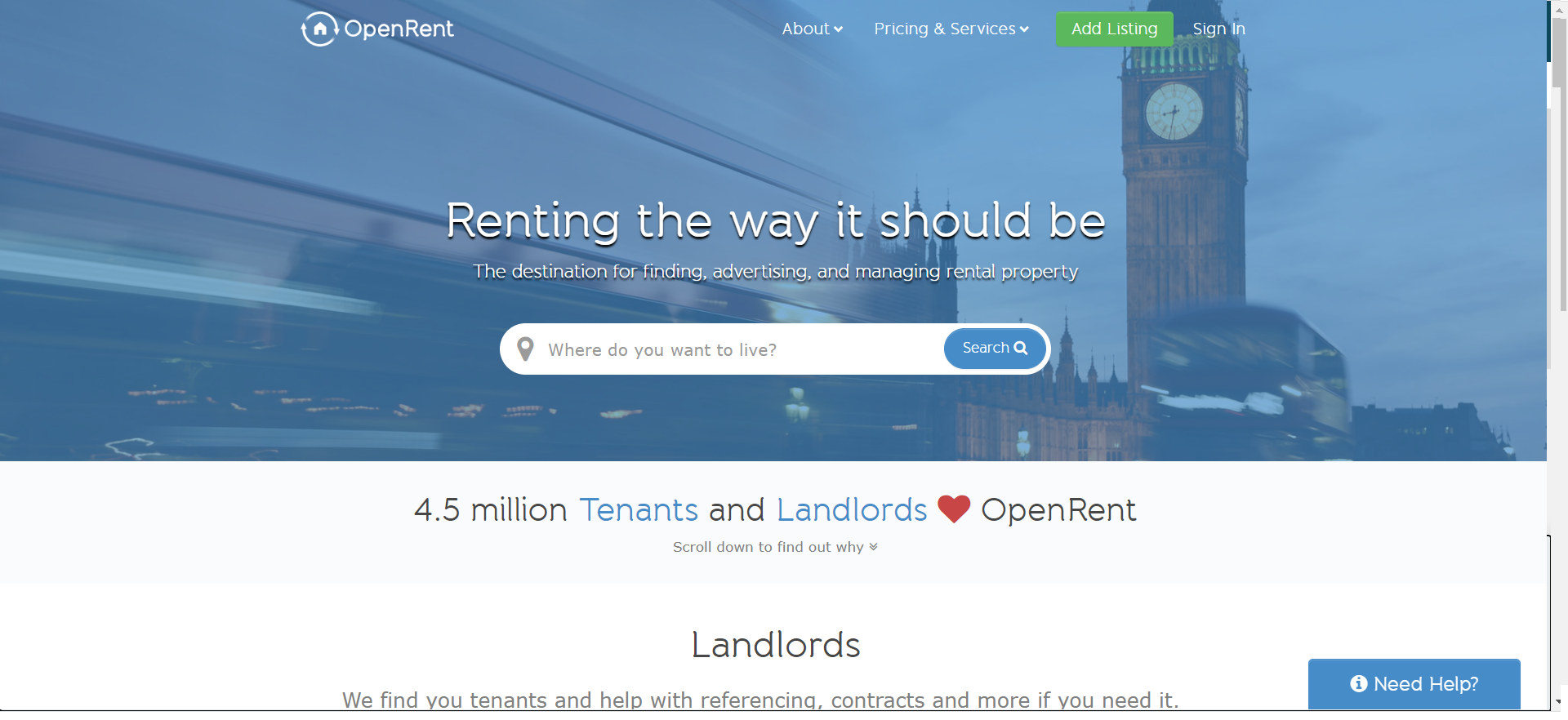 OpenRent is another site where landlords can list their properties for free, but only on the OpenRent website. With OpenRent, you can list on other sites like Rightmove and Zoopla for extra fees and plans.
OpenRent lets tenants look for places that will let them have pets if their landlords are willing to do so. This is a bonus since there is always a lot of demand for places that allow pets. It also gives you a good reason to charge a little more when you rent to people with pets.
10.MoveBubble
MoveBubble is mostly an app, but it can also be used on the website. MoveBubble updates its app often based on what users say, more often than its competitors do with their websites.
It also has a popular pet search feature like OpenRent and guides for each area where it has rental properties.
11.Ideal Flatmate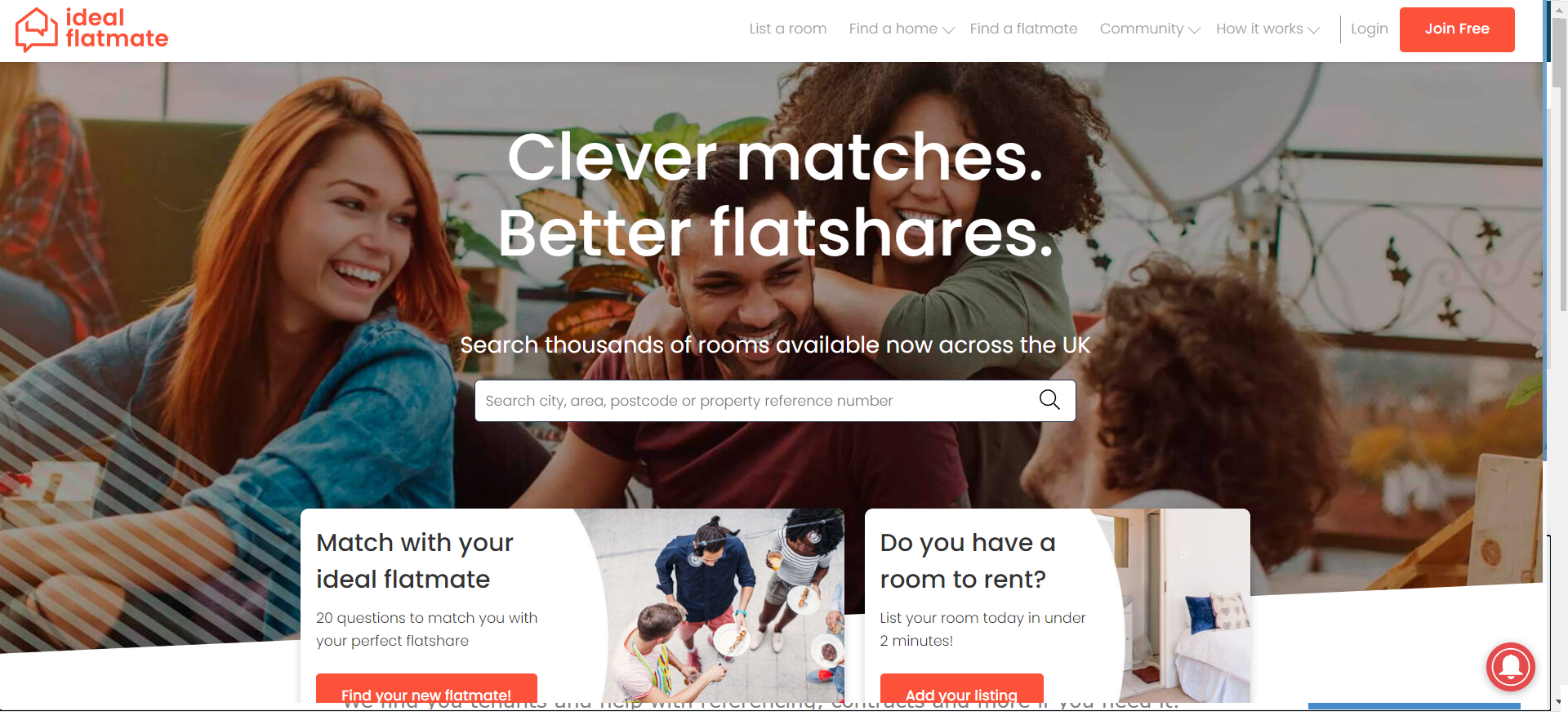 Ideal Flatmate maintains the trend of putting renters first. They fill out a personal profile and take a test to determine if they are a good match.
This gives users a list of people who would be good roommates and lets them talk to each other before they move in. It is perfect for landlords who want to rent out flats, apartments, or rooms in an HMO.
12.Airbnb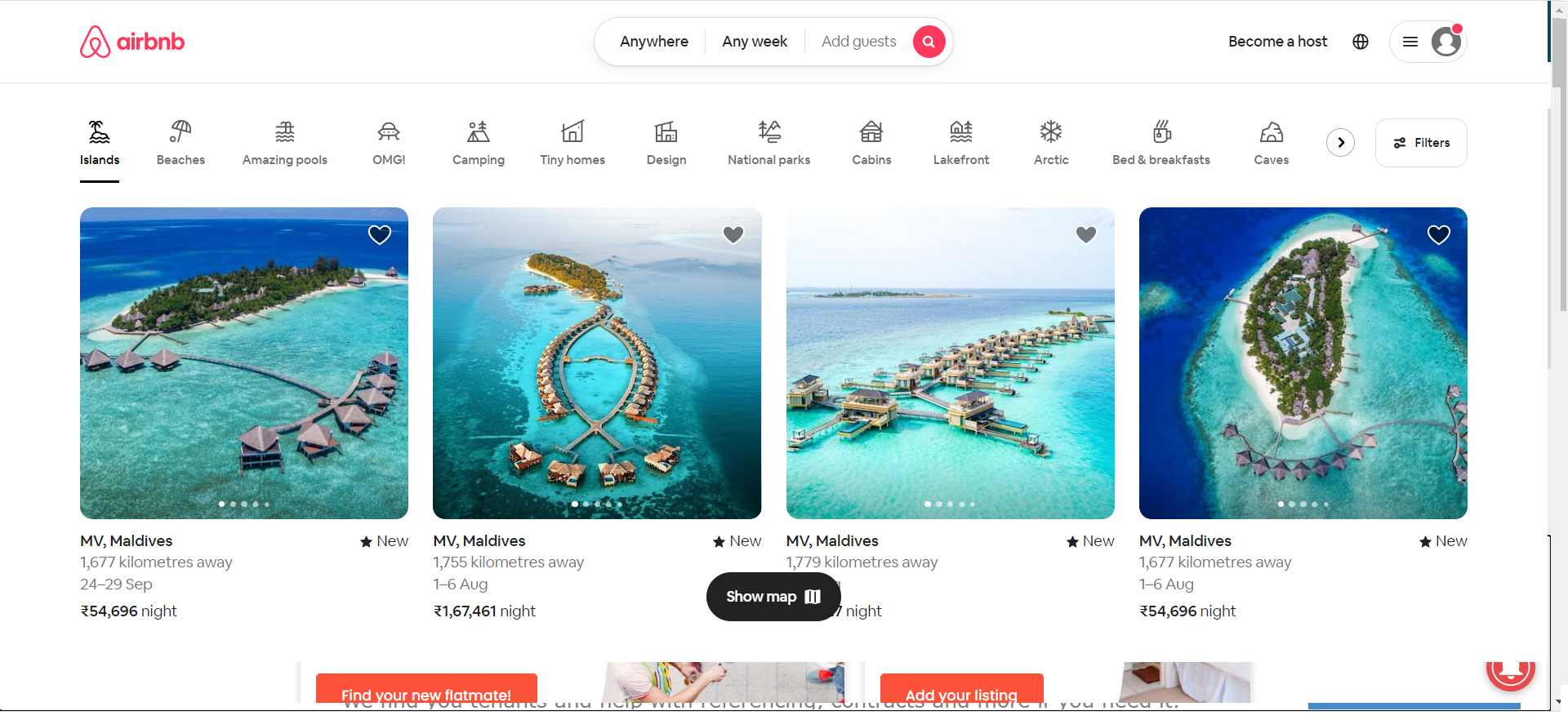 Airbnb is not like the other sites on this list because it is not a traditional rental site. It is better for vacation homes or short-term rentals.
If you own a vacation home and want to make more money from it, Airbnb is a great way to do it. Users, who are called "hosts," can list their properties and have a lot of freedom to do so.
You can change when you want your property to be rented or empty, talk to "guests," and write reviews. This means that you can accept or reject potential "guests" based on how they have treated your property in the past.
This way, you can make sure that your property stays in the best shape possible while it is rented out.
Quick Links:
Conclusion- UK Best Renting Sites 2023– Choose The Best One
If you want to know more about the best way to market your rental property or how we can help you list on the best rental sites in the UK, please contact us.