We use our computers incessantly, sometimes more than 12 hours a day, almost every day of the year. The computer has ascended from a tool to a necessity and now accompanies every walk of our lives be it work, entertainment or something else.
Somewhere along the line though in the path to becoming our best virtual friends, our computers become overloaded with stuff. What stuff do you ask?
Well, that can range from multimedia to browser cookies to programs. And when that happens your computer slows down to a crawl because there is just too much in its hard drive!
Well if your Mac is stuck in such a situation, you can uninstall program Mac and have your buddy back up to optimum performance again!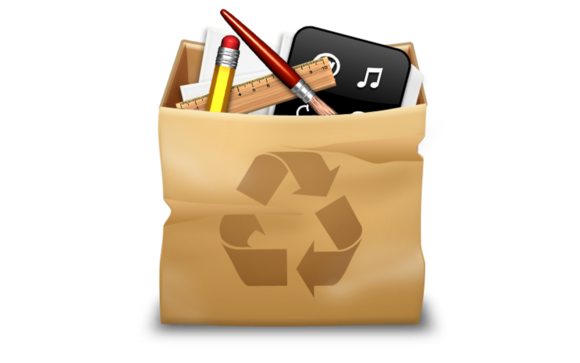 Now if this is the first time you've faced such a situation, you might very well be thinking "How to uninstall on Mac?" The process of uninstalling programs on Mac is actually pretty straight forward.
True, there may be quite a few steps involved because not only do we have o uninstall applications on Mac but also remove a few other junk files as well.
So let's not waste any more time and get right into the heart of the issue, how to uninstall on mac.
How to Uninstall Programs on Mac
Below we will show you two methods on how to uninstall programs on a Mac. Now while the first one is way simpler, it does only work for apps installed from the Apple Store. So keep that in mind, for all other apps, try the second and longer method, it's universal!
#1. Uninstall programs on Mac using Launchpad
Step 1
First up we need to open the Launchpad from the Dock.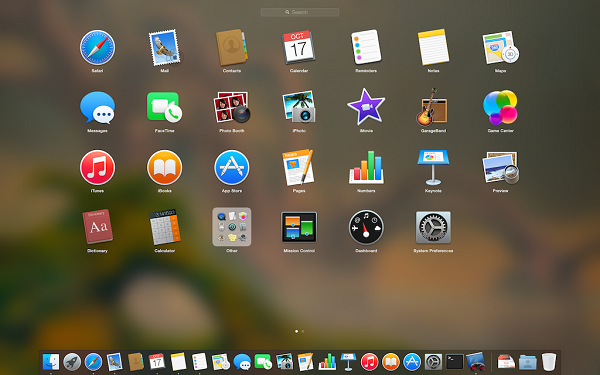 Step 2
Next up we need to Enable app deletion. There are two ways of doing this
Pressing and hold the Option key will bring up app deletion mode
Or click and hold any of the app icons till they start wiggling! Apps that can be deleted will appear with an "X" icon in the upper-left corner to signify that these programs can be removed.
Step 3
Finally, click on the "X" icon adjacent to the app to delete it.
Step 4
A confirmation window will appear. Click on 
Delete
to confirm and then the app will be moved to
Trash
.
Step 5
The last step involves emptying your trash! To do this, you just need to right-click on the Trash icon and then select "Empty Trash" and then click on the confirm button to clear it!
#2. Uninstall programs on Mac using Trash
Step 1
To proceed with this process, we will need admin permissions. Hence, the first step is to log into the Mac with admin permission so that we can delete the files and folders necessary.
Step 2
The next step is to open the Applications folder. Now we have to find the programs that we wish to uninstall. While some programs are relatively easy to find as they have just one single icon, some like Microsoft Office has multiple icons or program parts that need to be uninstalled.
Step 3
Now comes the deleting part! Select the program you wish to uninstall and drag it to the
 Trash. 
As an indication that the process has been successfully completed, Mac OS X will emit a sound like a paper being scrunched up.
For those of you who are strapped for time, you guys can use the keyboard shortcut of pressing Cmd + Del to move selected programs to the trash.
Step 4
The Trash is the safety buffer of sorts which protects you from permanently losing information. However, if you wish to clear your trash as well, I would suggest that you follow the steps of Method #1. Step 5.
Step 5
In this step, we will delete the remaining files and folders that have been left behind by uninstalling the apps in the previous steps.
To do so, we need to open the Library folder
Step 6
While these files and folders are inherently quite small in size, however, they are of no use to you unless you wish to reinstall those apps again. If you plan to reinstall the app, let these files stay.
If, however, you are never going to use that application again, there's no point in keeping these files as you're just wasting more memory.
For this step, we open the Library folder by using the keyboard shortcut of the Option key(long press) and clicking on the "Go" menu.
Step 7
The Library option should appear in the menu. Now we come to removing files!
If you find any photos or any files or folders with the program's name or developer's name in the ~/Library/, ~/Library/Preferences/, and ~/Library/Application Support/ folders, then you can check to see if it's the files of one of those programs that you have just uninstalled.
Step 8
To delete these items, just drag them to the trash and we explained above how to clear the Trash as well!
Congratulations you have just successfully uninstalled a program on Mac!
Hope this article has helped you to remove programs from mac! For any other comments, questions or queries on this topic leave them in the box down below.
We have some more exciting content for you that you can access by clicking this link right here! 
If you found the content of this article useful, then make sure to share it on all your social media platforms so that even your friends and family can use their Macs in the best condition possible! Adios and I'll see you in the next one!