Microsoft's Internet Explorer is one of the earliest browsers. It makes your browsing experience secure and convenient at the same time. These following features make. However, no one likes outdated software. So one question at the back of everyone's mind is.'Can I update Internet Explorer?'
But, before we go into all that, let's talk about why you might want to use IE. It comes with hardware-accelerated text, video, and graphics which can speed up performance and make websites perform like programs that are installed on your computer. Due to streamline simplified design, it gives you the basic controls you need and puts the focus on your websites.
Now it also comes with quick access to sites you visit most often, and you can also re-open closed tabs or your last browsing session or start a Private Browsing session. This helps In controlling your privacy with the tracking protection.
Hence, if a browser provides you all these facilities at no cost and it was the first browser that you have actually used, you should surely learn how to perform an internet explorer upgrade.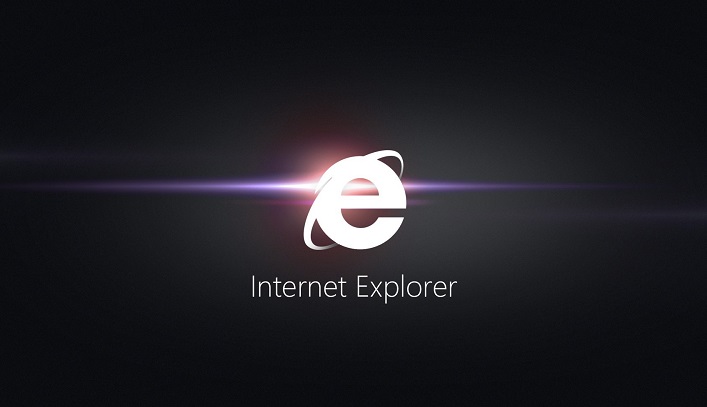 In order to enjoy the best user experience it's essential to always have your browser updated. You would need to update it time to time. Let's see how you can update Internet Explorer in few minutes with these simple steps:
How to Update Internet Explorer 8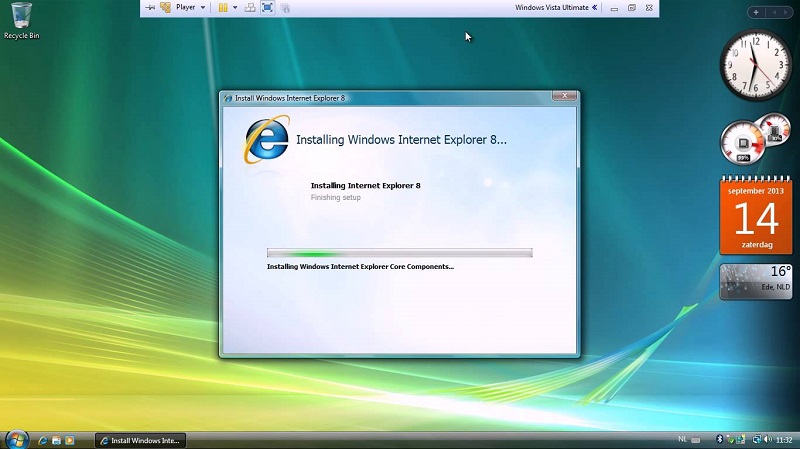 Step 1: Go to "start" and open "internet explorer". Windows button can also be used as a shortcut to open the start menu of your Windows PC or laptop.
Step 2: Once you have opened Internet Explorer, click on "tools". Tools are basically found on the toolbar of the internet explorer regardless of the version you are maybe using.
Step 3: As soon as you click the Tools tab, a drop-down menu appears with a numerous number of options. Subsequently, select the "Windows Update" option in order to upgrade your internet explorer.
Step 4: Once you click on the windows update option, a new window will appear.
Step 5: There will be two options available to update internet explorer, "Custom" and "Express". Choose the custom option to ease the process of updating your internet explorer.
Step 6: In no time, it will start checking for updates and then start updating internet explorer, browser. Wait for it to update, this process might take up to few minutes depending on the speed of your internet connection.
Step 7: Now select "clear all" option, you will find it under "high priority updates'' on the top. Selecting this option will lead to clearing of all the potential updates.
Step 8: Find the updates that are related to Internet Explorer.
Step 9: Click on "review and install updates" it will be visible on the top of the page. After clicking this, you will be redirected to a new screen.
Step 10: Click on "Install updates"
Step 11: Now your installation of the latest update of Internet Explorer would start. It may take a while. Wait for this process to fully complete.
Step 12: Click on "Restart now" This will restart your computer.
You will be able to use the latest version of internet explorer once you restart your computer. This is because some of it's settings and features are executed only after a PC is made to shut down and then started again.
How to Upgrade Internet Explorer  9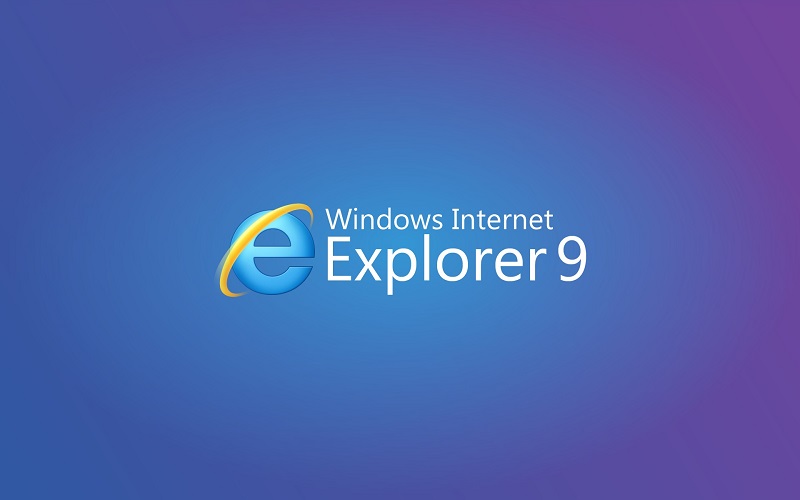 Step 1: Click on "start" button, you will find this option on the bottom left of your screen.
Step 2: In the search box type "windows update"
Step 3: You will find windows update, option click on it.
Step 4: After opening it, click on "check for updates" option on the top left a corner of your screen. You will find a list of "important updates" and "optional updates."
As the name suggests, important updates are quite necessary, while the optional updates are bound by user's choice – whether to apply them or not.
Step 5: Click on the concerned message, the list of available updates are found there.
Step 6: Select the internet explorer update that you want to download.
Step 7: Click "ok" and subsequently click on "install updates"
Step 8: The updates starts installing to your system. This may take some time depending upon the speed of your internet.
How Can You Update to Internet Explorer 10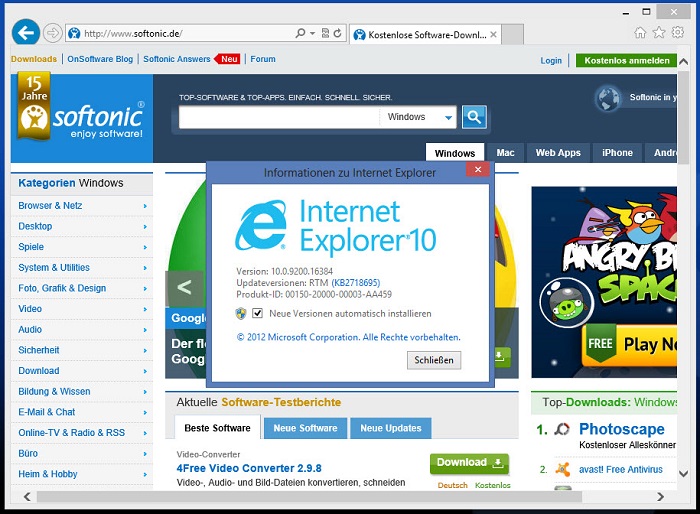 Step 1: Go to "Internet Explorer" the icon usually appears on your desktop.
Step 2: Open it, you will find a gear wheel icon on top right corner. Click on it, you will be able to see several options, on the bottom you will find "About Internet Explorer'' click on it.
Step 3: It will redirect you to a new pop-up window. It will show you details about your browser, and its version number. Below you will find "Install new versions automatically" tick (agree) with the checkbox.
This will update your Windows internet explorer automatically, each time they release new updates.
How to Update To Internet Explorer 11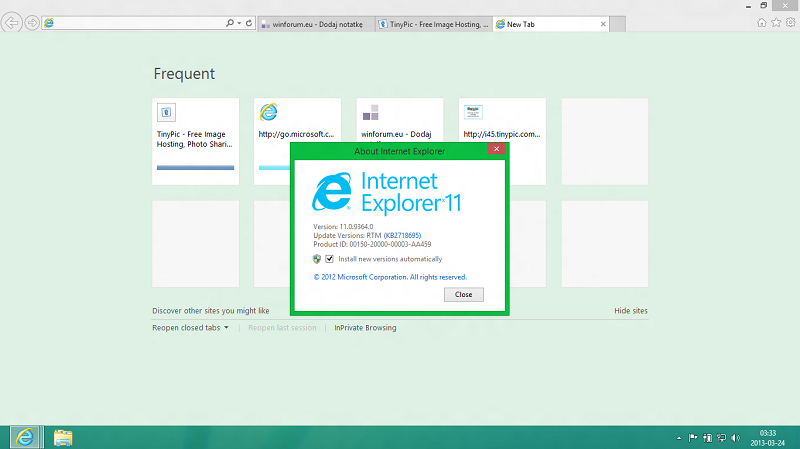 Internet Explorer 11 is the latest version currently. It supports Windows 7, 8 and 10. In order to install updates you can use these following methods.
Method one:
Step 1: Go to "start" menu and type "control panel" and you will be able to see the control panel option . Click on it and a new window opens up. On, the left side you will see an option "check for updates"
You can find the updates on the right side. "Important updates" and "optional updates". Click on the concerned link.
Step 2: Find the "windows internet explorer" related updates, and click on them.
Step 3: Subsequently, hit the install button.
Step 4: Your updates will now install.
Method Two
Step 1: Go to start menu on the bottom left on your screen
Step 2: Type in search box "run" or simply use a combination of hotkeys – Windows button +R
Step 3: It will open up a window. In the search box, Type,
wuauclt /showcheckforupdates and click "ok''
Step 4: It will show you the list of available updates and select the updates you wish to install and click install.
Final Words
So, the above mentioned are all the possible ways to update Microsoft's default browser – Internet Explorer. Owning the latest stuffs is actually fun, be them clothes, smartphones or automobiles. So, how can neglect the importance of updating your software especially when it comes to your internet browser. Hence, update your Internet Explorer and teach enjoy new features with each update.