WordPress is the most commonly used CMS in this world, in fact, a recent study proved that more than 25% of the world's websites are powered by WordPress! So no surprises here if I'm writing this piece about you or you're interested to learn about How to Update WordPress in easy steps, right?
Now, this world has thousands of different CMSs! Like literally! So if WordPress is surpassing all of them and is coming out to dominate 25% of the world's websites, trust me it's not a big deal, it's an "H-U-G-E" deal!
What To Know Before Updating WordPress?
Updating WordPress is fast, and secure. But then again, there always is something or the other that can go wrong on this planet, right?
So I'd say before updating WordPress, make sure you have a backup of your WordPress site, a fresh one. In case you're confused about the backup thing, here are some pieces to help you out.
How to Backup WordPress Site. (This is where I've shared how to back up your WordPress site so that if something goes wrong, you always have a checkpoint to go back to.  Worry not the tools or plugins are mostly free!)
How to Restore WordPress Site. (Cause in case something goes wrong, you need to be able to restore it too, right?) 
How to update WordPress from Admin panel? 
Okay so among the many ways to update WordPress, one of the best and easiest methods is to Update it from the WordPress admin panel. So in order to do so, login to your WordPress dashboard.
Once you're in, it's extremely easy updating WordPress. Just scroll down and you'd see the "Get Version Xx.xx" option on the bottom right. Click on it.

Now you'd be confronted with two options. Click on the Update now button.

Clicking on it would start the update process. In this case you don't have to do anything more, it takes around 2 seconds and you're greeted with a welcome message telling you that the update has been successful!
If your wordpress website has some sensitive content, you can lock it. Here is how to lock WordPress content.
How to Manually Update WordPress Using FTP:-
Yeah so the above method was about updating WordPress using the automated update button which takes less than 2seconds to be completed.
But if you've been wondering how to update WordPress over FTP, then here's how. I'm covering the FTP thing because at times the automatic button might not work, or just because you want to do things manually.
In this process, we would be using a File transfer Protocol client, to upload the newer version of your WordPress directly to your server without logging in to your WordPress dashboard, or Cpanel!
The first step for you would be to download the latest version of WordPress! That you can do by going to https://wordpress.org/download/ and clicking the download button.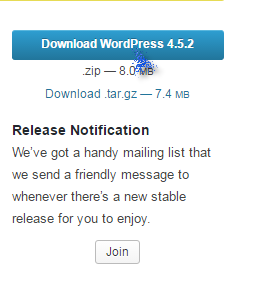 Once you get the .zip file of WordPress, all that's left for you to do is to upload the file.
First of all, you need to Login to your WordPress site using a FTP client. I use and recommend FileZilla (it's free!). So just log in to your website using Filezilla.
Once you're in, you need to "upload" the WordPress file you downloaded some time back. So just head to your site's root directory, and upload the WordPress files onto it.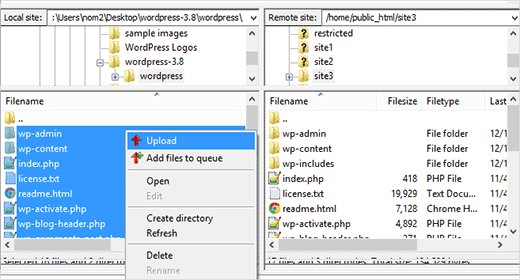 Now, after some time you will get a "Over-right permissions" box. This is because you already have an older version of WordPress installed on your servers, so you need to overwrite the older files.
Just select the "overwrite" option and click on Ok.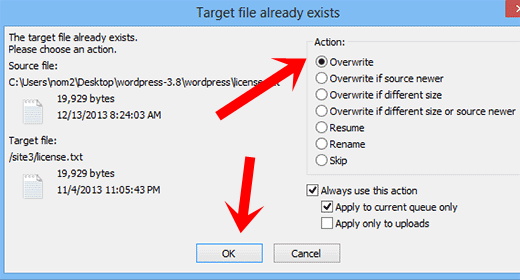 Done!
Also read: 
Final Words:-
So yeah that was it, folks, on how to update WordPress in easy steps and how to use WordPress. I'm pretty sure I listed the cautions and the steps to do it both automatically, and manually.
WordPress is no doubt the best CMS and what makes it best are the Plugins. There are thousands of WordPress plugins and you can use them for making the best version of the website. You must hear about Yoast SEO Plugin. 
So it's all straight and simple. But in case you still got doubts or are confused about something, do make use of the comment box!
I answer to all the queries. Oh and hey a share won't hurt.