Music. What does it mean to you?
Everyone listens to music. Everyone has a unique perception of what music means to them.
For some, it is a way of life, for some it is calmness, yet for others, it is there to fill the silence.
No matter what music means to you, though, and how you like to enjoy it, there comes a time when we hear a song, and instantly it connects to us.
But what if you don't know the song? Maybe it is in a different language! Or maybe you could just make out a few beats right at the end.
And just like that, the beautiful piece of music is gone! And you find yourself asking"What song is this?"
If you ever find yourself stuck in the same situation again, we are here to help you grab onto the song and identify it! Below are some of the best software that will help you find a song, even if you get to hear it for just a few seconds.
Best Apps to Know What Song is This
For the vast majority of us, our daily commute to and from home is when we listen to music. While most of us have our collection of music, it gets repetitive after a while.
We tend to branch out into newer tracks and often it is through the radio or through internet music streaming services that can dig up new tracks. Even the top 100 songs countdown is an amazing place to find new singers whom we like!
These three apps are your best bet to help you recognize all the tracks from the top new songs to the oldies classics!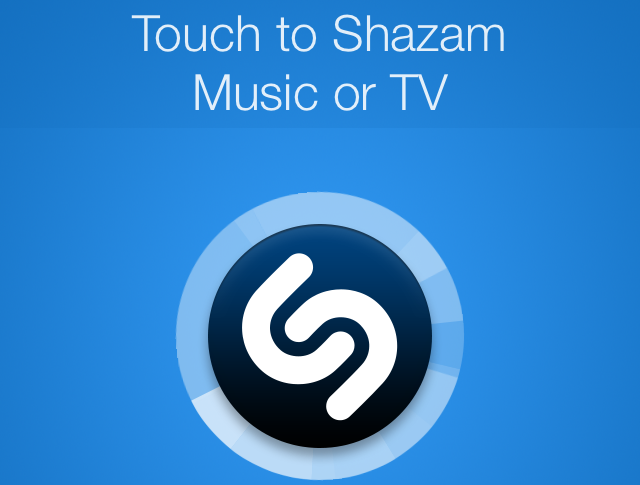 The first app on our list today is Shazam. They've been in the sound identification industry since the early 2008's and the launch of the iOS AppStore.
The UI is quite intuitive, we just press the big blue centre button, and Shazam starts listening to the music around us! This is what is known as tagging a song.
If you have a data connection, Shazam can use that to figure out what's that song and even the singer, album and release date. The release date feature though is a hit or miss!
Shazam can also save tags, and when it reconnects to the internet, it will automatically send you a notification once the song has been found.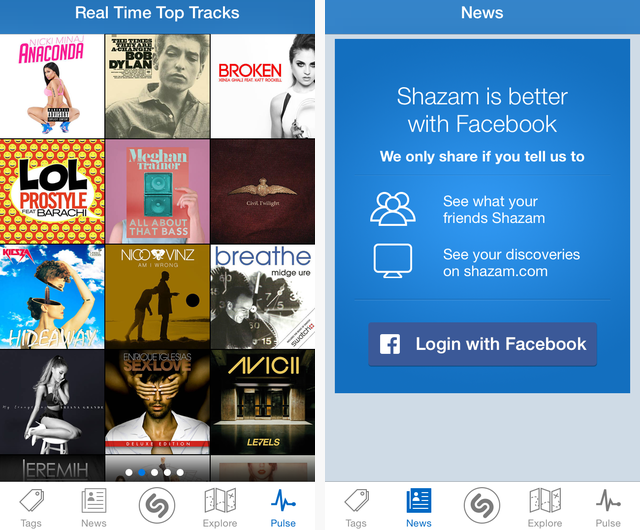 You can also see the lyrics in real time and sing along to them.
Shazam also offers a social media experience where you can log in with Facebook and listen to the tracks that your friends have been searching for.
It also connects to Spotify or iTunes offering you a direct way to purchase or stream the tagged songs. There is a premium model for 7$, and it offers an ad-free experience but no special features. Shazam is available across a variety of desktop and mobile platforms.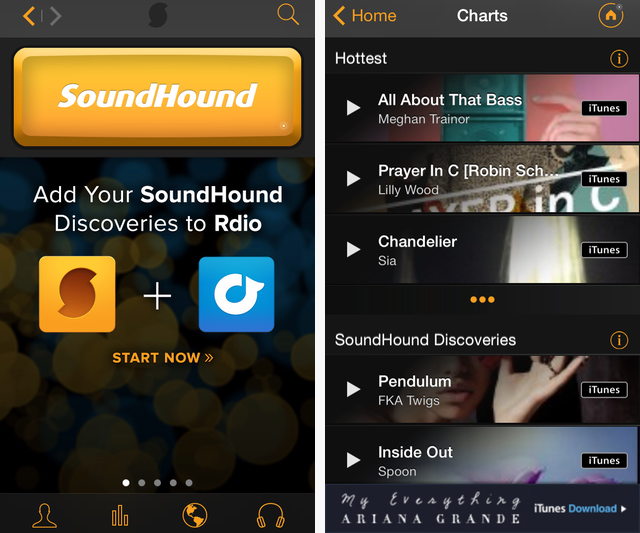 Do you know how hounds are great for tracking and hunting? And this hound hunts music. You see where I'm going with this…
Sound hound just like Shazam can find out what song is this in a jiffy! Just like Shazam, it too has a big button, yellow this time, and pressing it allows you to tag a song.
Unlike Shazam, though, offline tagging is a bit more cumbersome as you will have to search manually for the songs once you regain connectivity.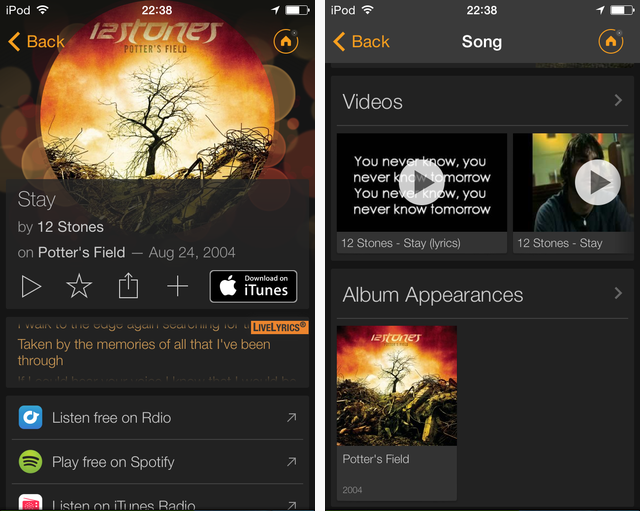 As far as special features go, like Shazam, it can also show you the lyrics of any song you want to find and display them even for songs in your device. You can even search via text which is something Shazam lacks.
Another niche feature is that you can hum a song and Sound Hound will tell you who sings this song. It works quite well as it can even recognize my croaks as lyrics!
Lastly, it's connected with Rdio and Spotify so that you can listen to the tagged searches. there is a paid version which for 7$ removed all the adverts. SoundHound is available cross-platform on all mobile OS even Blackberry and even has a digital assistant called Hound, but unfortunately, it's in a beta stage right now!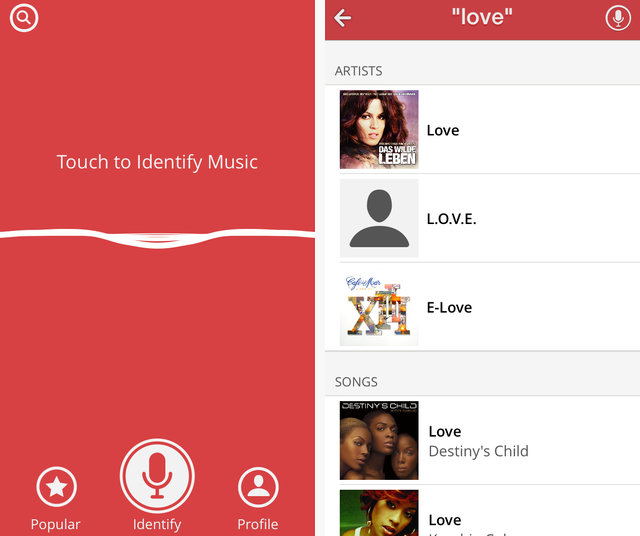 Last and very definitely least on the list is Music ID. It can tell you what song is this and just about that!
The UI is simpler and cleaner than the other two primarily because it offers fewer features than the competition.
There is no offline tagging, so you have to be always online. While there is a link to iTunes, and the ability to share the identified song via social networks, integration with streaming services remain conspicuously missing!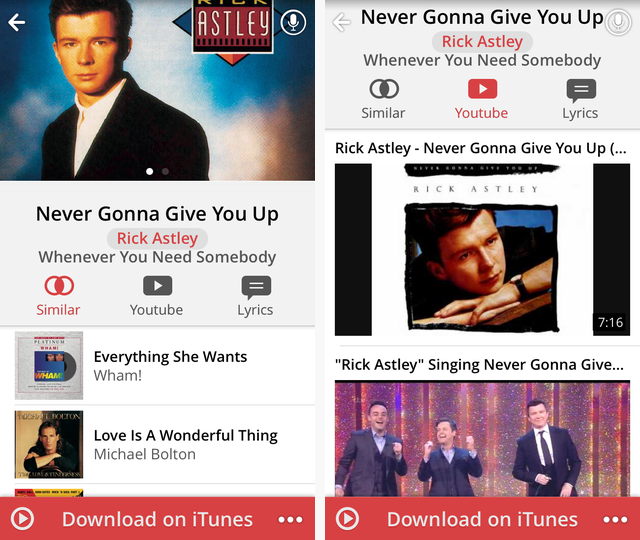 There is no lyrics service in it either, and we are mostly limited to the mobile OSs'.
The only saving grace if there could be one is the fact that the app doesn't have any paid versions.
So now we here we are, at the end of this article. Armed with these three apps, I hope you can answer the question, "What song is this?" every time! No matter if it is one of the top new songs or one of the obscure ones from the 1950s, you can now find a song, anytime, anywhere!
Be sure to check out our other original articles here. And if you have any questions about any of these apps feel free to leave me a line below!