In the modern-day Internet, chat and instant messengers have taken over all forms of communication pushing even the likes of email to the brink of non-existence. One of the most popular among such chat apps is WhatsApp, a truly revolutionary service that has managed to take the entire world by storm.
One of the main draws of WhatsApp has been it's a ubiquitous and simplistic approach. However, despite its wide reach, WhatsApp remains stuck in one main avenue as it's popularity has been somewhat restricted by the platforms on which it is available.
Today, however, we seek to correct all that as we head onto our topic on how to install WhatsApp on Mac or PC.
How to Install WhatsApp For Mac or PC?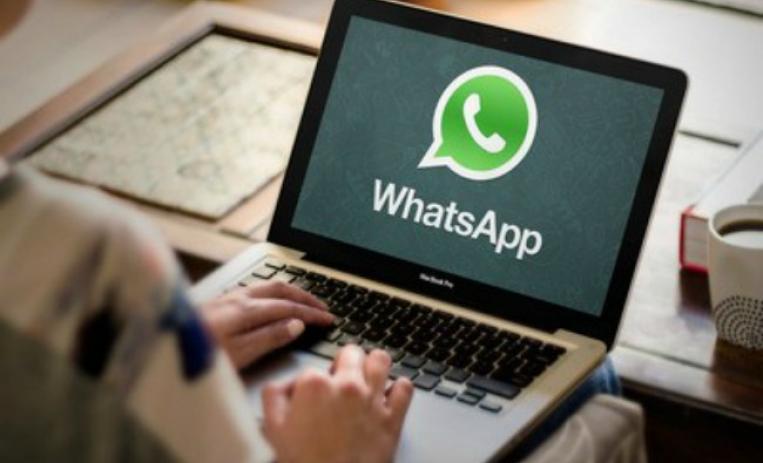 WhatsApp is one of the fastest-growing social networking sites and messaging sites. As it uses the internet for sending text messages, photos, and other media files, it is much cheaper than a normal texting charge rate. Whatsapp can be used without any Android devices. It can be installed and be used in Windows and Mac devices too.
Whatsapp is basically a phone-based app, so it is ideal for doing Whatsapp using any Android phone or iPhone devices.  If you are using Whatsapp through phone, then you can open WhatsApp on your PC too. Here are the ways you have to go through:
At first, download Whatsapp for Android or download Whatsapp for iPhone ( downloading Whatsapp is absolutely free)
#1. Using Whatsapp Web: The Easiest Way for both PC and Mac
It is the most simple way to open Whatsapp on your PC. But you need the Whatsapp app installed on your iPhone or Android phone. It is very easy to open Whatsapp on your PC or Mac by Whatsapp Web. Here are the ways you should follow:
Step 1
Open any web browser like Internet Explorer, Goggle Chrome, Mozilla Firefox on your PC or Mac.
Step 2
Open the URL web.whatsapp.com.
Step 3
On your phone, tap on the WhatsApp icon.
Step 4
Then go to Menu or Options.
Step 5
Then select WhatsApp Web.
Step 6
Tap on the "+" icon you see at the top right corner.
Step 7
Now scan the QR code shown on the screen by your phone.
After scanning, the Whatsapp web will automatically open your existing Whatsapp account on the PC or Mac. You would be able to see all of your Whatsapp chats and contacts on the Whatsapp web.  Though Whatsapp web does not have all the facilities of the phone it almost has everything like desktop alerts to make you know about new texts or incoming calls. You can share photos, videos, etc. You can logout from Whatsapp web when you are done.
But negative points are, you can not receive a call, block any person at Whatsapp, create a group, etc.
#2. By Using ChitChat App
If you do not want to use a tab for WhatsApp web, then ChitChat is a preferable choice for you. This is a Mac app which is a web page wrapper for Whatsapp web. After completion of the download and installation of the ChitChat app, follow the steps of opening the Whatsapp web; as both Whatsapp web and the ChitChat, the app is almost the same.
#3. By Using PushBullet App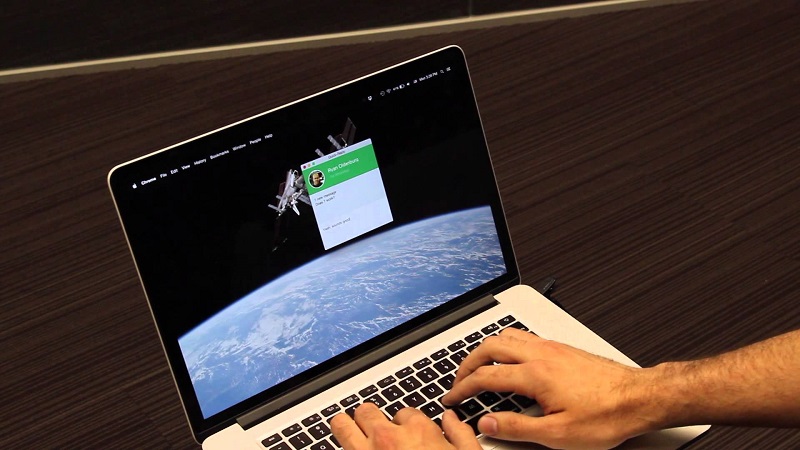 Pushbullet is another app that can connect your phone with Mac or PC. Download this app in both your Android and Pc or Mac to use Whatsapp. The ways are:
Step 1
Download Pushbullet for OS X and install it.
OR
Download Pushbullet for Android and install it.
Step 2
Sign-in into Whatsapp on both the devices(phone and Mac or PC) with the same account.
Step 3
For your Android device,
Open Pushbullet,
Go to Menu,
Select Mirroring,
After that select Show my notifications on my PC,
Enable the option.
Step 4
For your Mac,
Open Pushbullet,
Go to Preferences,
Then go to Settings,
Select Enable Pushbullet Notifications,
After that check the box. It will enable notifications for all chats and texting apps.
So, from the next time whenever you get a message on WhatsApp, it will notify you on your Mac, to which you can quickly reply or dismiss.
#4. By Using BlueStacks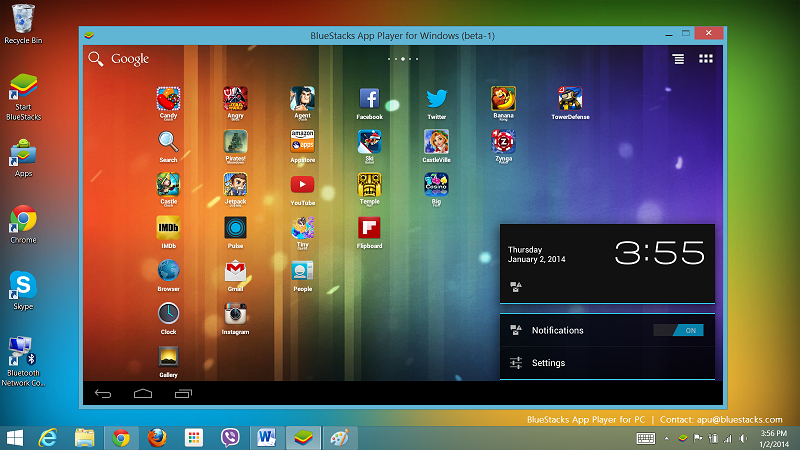 For Bluestacks, you do not need any previously existing Whatsapp account on your phone. You will have to create a new account here.
Note: The procedure is the same for a Mac and PC, so here we are discussing only for a Mac.
Step 1
At first, you have to download and install BlueStacks on Mac OS X.
Step 2
Then run the BlueStacks and sign in into it with your Google account ID.
Step 3
Find the WhatsApp app in BlueStack and install it on your Mac.
Step 4
Now start the setup process for setting up Whatsapp. Whatsapp will ask you to provide your phone number. Give the number of the phone where you can receive a regular phone call.
Step 5
WhatsApp will try to verify the given phone number by sending an OTP through SMS. This may take a few minutes; you have to wait to get the code.
Step 6
If the attempts are unsuccessful, WhatsApp will try to call you with the verification code. You have to answer the call when Whatsapp calls you, and you will get to hear a verification code. Type it into the Verification Code Box in WhatsApp on BlueStacks on your Mac.
Step 7
After finishing all the steps mentioned above, you can use Whatsapp for Mac.
By this, we have reached the end of this article today. We hope that this article has helped you in your quest about how to install Whatsapp for Mac or PC.
Moreover, if you are left with any kind of feedback or query, then do let us know by dropping a line in the comments section right below. We would love to hear from you. Share this article on your social media if you find this article helpful.