A common question striking each of our minds is the paradigm shift of the social media freaks gradually from having accounts on Facebook and doing nothing to creating a Twitter handle and doing almost double the activity on it.
Yes!! The world is now moving towards the better and of course, we will also adjust to the best if there happens to be one in the future. So, why Twitter? And, why not something other than that!
The simple answer to this is you always tend to adopt the platform, which gives you precise information, and also expressing something in 160 words isn't just an activity, but it's also a skill one could have.
The craze and need for having a Facebook business page or a brand page, which was extremely high in the early 21st century, is now replaced by having a simple Twitter handle (for example @yourbusiness)
And this is basically why you should be worried about who unfollows you on your Twitter handle.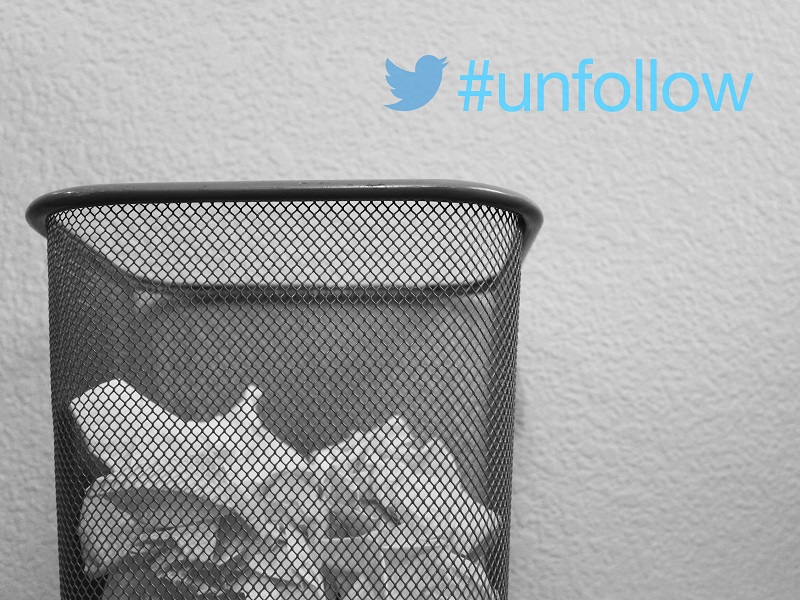 Many Twitter users have this question in mind – "How to find out who unfollowed me on Twitter?"
Twitter does not give you any direct tool or a function on the platform which helps you check who unfollows you, though it does have a feature in analytics to help you understand the increase in the number of followers, there exist a few tools, which will help you find out who has unfollowed you.
Well! Doesn't this sound like a good option for data tools? Yes, it does, as it stands critical to know why someone does not want to be with you anymore. In the business sense, it helps you identify the expectations of your target customers and mistakes if you have committed any.
Analyzing your audience and understanding them is definitely the key to success, which everyone wants to master.
In this article, I will broadly discuss the tools available online to perform this activity of finding who followed you and I will also guide you with the basic guidelines of how you can use this tool.
Who Unfollowed Me On Twitter?
"Who unfollowed me" is a website which helps you keep a track of the un-followers. This is one of the best ways if you are wondering how to unfollow everyone on Twitter. It also provides you with a plethora of services apart from the main one being discussed in this article.
Not Following Me Back
Following and following back is a common etiquette on Twitter and users do unfollow if you do not follow them back. This tool allows you to easily look through and keep a track on those people who do not follow you back.
I'm Not Following Back
Following more people on Twitter has always been something that gets more followers for you. This tool also helps you get a list of people who are following you, and you are not. This helps you follow the people back and lessen the chances of losing followers.
We Follow Each Other
Your engagement on Twitter increases as a result of increased visibility when you follow someone and the same when someone follows you back.
This is the best way to increase and strengthen your Twitter presence and visibility. This tool provides you with the list of people you follow, and they also would be following you back.
Who I've Blocked?
Spam can never be controlled and so has it been with Twitter as well. With loads of bots and services online, which claim to get you followers on Twitter for some money or activity, actually, end up spamming your handle.
What do you do then? You tend to start blocking people; in the process, you might end up blocking someone whom you did not want to. This tool gives you the option of looking at all the blocked users.
Who I've Muted?
It really gets tough when you are following someone you like or a public figure or your idol, and the same person continuously keeps tweeting about a subject or an event you are least interested in. So what do you do now? You have the option to mute the person for a while.
But can you really keep a track of the number of people you have muted? Who unfollowed me gives you the option to see the list of the people you have muted. Maybe you would want to unmute them back again.
Pending Follow Requests
Are you conservative? Do you want to be social, but not that social? I am sure you would then have a private Twitter account. At times, it gets tough to have a check on the number of people who have requested to follow you. Unfollowed me and follow sounds opposite right?
Yes! But, this tool also has a feature to track down the list of the number of people who have requested to follow you. Do you know what this leads to? This leads to you being a part of the cool people on Twitter.
Unfollowedme is a web-based Twitter application and is available for free to use with the Twitter login option. Sign up for it with Twitter and you are there.
Crowdfire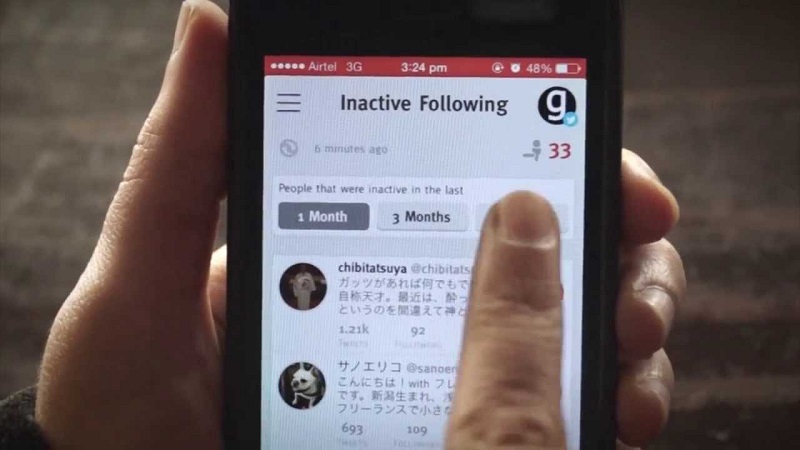 Crowdfire is an app-based Twitter analytics product, and I was one of the few first users of Crowdfire, but I stopped using it just for a reason that it unknowingly started spamming my followers' inbox as it is automated to send auto direct messages.
And auto-tweets on the number of new followers and un-followers. The tool, when compared to the above web-based application, is nothing different except for being a better analytics tool. It provides all the features mentioned above and maybe you may like it because it is mobile.
I have listed the top two tools, which will help you find who has unfollowed you, but apart from this, there are plenty of other tools online. Welcome to the tweeting community and happy tweeting!!
Feel free to drop in your comments in case you would need more info, and we will address them.