When you're out there searching for a product or company, what is the one big thing that you want to check out before finally making your decision to go with the company?
The reviews, and customer feedback of course, right? Well, that's what I'm sharing right here today, how to write a review on Google so that you understand how the thing works and give a bit of honest feedback to companies you've worked with and have been satisfied.
Before you head out on the quest to find out how to leave a review on Google, I think it's good for us to check out what Google reviews actually is, right? You can read other reviews using Google voice commands. Here is how to use Google Voice commands.
What Are Google Reviews?
Google reviews are feedbacks that can be placed by you or anybody else for your company that's listed on Gooogle maps.
Well, companies that are listed on Google maps can be found by searching for them on Google. Meaning when somebody searches for a company, you might have seen a map and description come out on the right pane, right? That's what's called being listed on Google maps.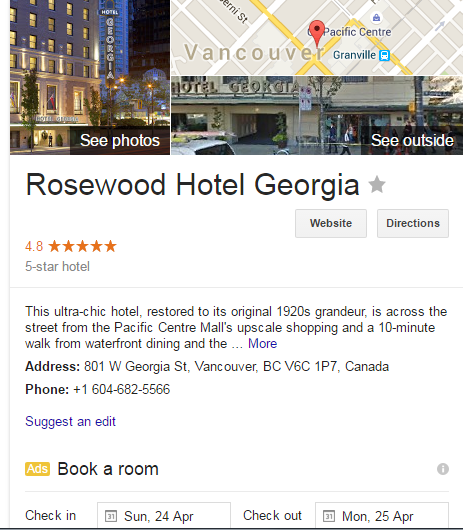 And well, you'd also see a "reviews" things, and that's what we are talking about here.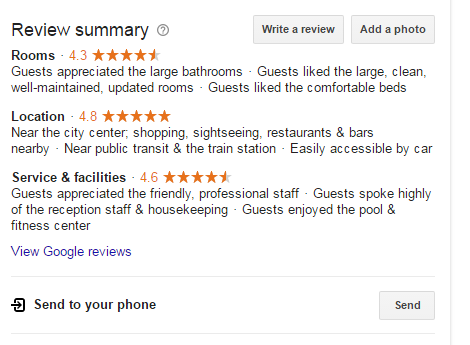 So yeah that's pretty much what Google reviews are. And well, they "do" impact business. So, if you go out on a tour, and a hotel doesn't treat you right, you've every right to leave a Google business review, and that would seriously impact the hotel's reputation. If you there is something Google Search is not showing, you can turn off the safe search. Here is how you can turn off Google safe search.
Tips to Get Positive Google Reviews:-
Provide Great Service:-
All the below tips tricks and strategies would come into play only when your service is really great. So yeah before trying out anything else, make sure your service really deserves the 5-star rating you're asking them for.
Ask:-
Well yeah, if you want something, go out on a limb and ask for it simple as that. So yeah there are moments when people E-mail you telling you how great your service was, right? Tell them to leave a Google Review on your business page.
Instant Reviews:-
This might be the best strategy ever, and it just popped in my mind, so I probably own it's copyrights but anyway, if you own a hotel/restaurant or just about any company, and you get involved with clients, approach them in their free hours.
Say for e.g.,. when they might just be sitting there reading a newspaper or something, make sure you take a Tab/ Cell phone with you and you've everything setup to leave a review.
Now, just hand them over the device and ask them if they would like to leave a few words regarding your service. And as you already have the system in your device ready, all they need to do is, type! Which won't take more than 2-3 minutes, so I'm guessing a lot of people will happily do so.
Give-Aways:-
Well, no I'm not talking about "buying" reviews.
A give-away is a great idea for getting reviews, but you've to keep in mind that you aren't asking for "positive" reviews, because that's probably not allowed.
But asking for "honest" reviews is. Well here's the twist.
Manage a kind of client database or something where you store only those clients who were satisfied with your service. And so when you launch the giveaway, Email only them about it.
This way only the satisfied customers would be leaving reviews, without you asking for "positive" reviews, right?
How to Leave a Review on Google:-
Well, yeah it's free to leave a review and anybody can go out and leave it. But that doesn't mean you shouldn't follow some ethical moralities while leaving it.
So keep the following points in mind when you're wondering How to do a Google review:-
Honest: – This is one of the most important factors. Make sure your review is honest, there's no bias to it.
Your "real" experience: – Many times, people leave a review about something even when they've never used the service, well make sure you don't do so. Because it's both morally and legally not correct, and you could be punished for that.
Consider both Positives and Negatives: – What happens a lot of times is, we don't like a "certain" feature in a service. For e.g.,. you might not like the Bathroom of a hotel, but because there was some problem with the shower, you forget all the great food and great reception the hotel offered you.
Make sure that doesn't happen with you. You are free to include negative aspects of the service, but don't let those elements cloud your judgement of the positive experience that the service offered you.
How to Write a Review on Google:-
As I always say, there's no rocket science to it.(Even if there was, I'm simplifying it here for you so worry not.)
Okay so head over to Google, and search for the company for which you're interested in writing the Google review.
When the search comes up, on the right side, you should see a business listing of it on Google maps if it has been listed. And well it has to be listed for you to leave a Google review.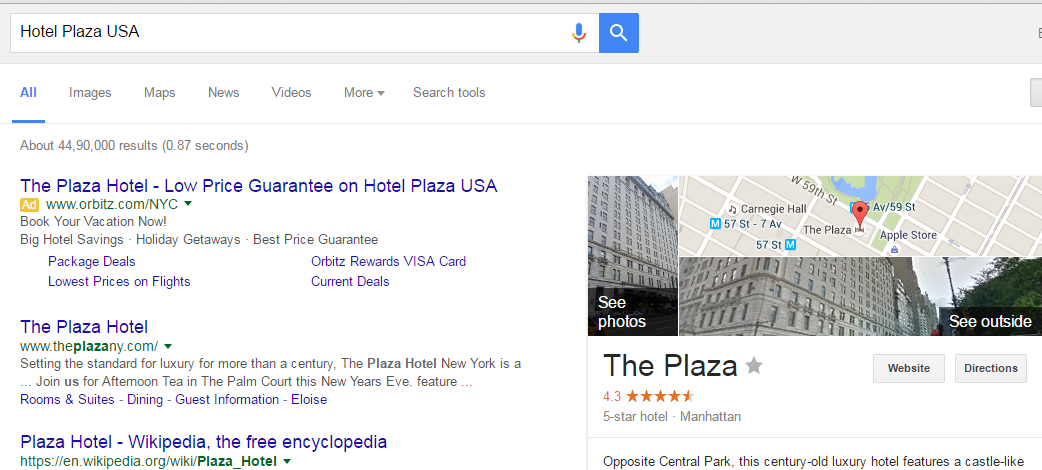 So well, on the right-hand side you'd see the Business in a snippet, and a reviews section, so click on Write a Review button.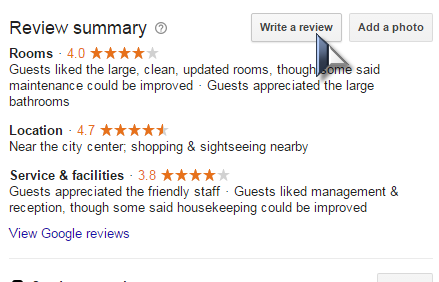 When you click on the button, a Pop-up will come up that looks something like the below screenshot.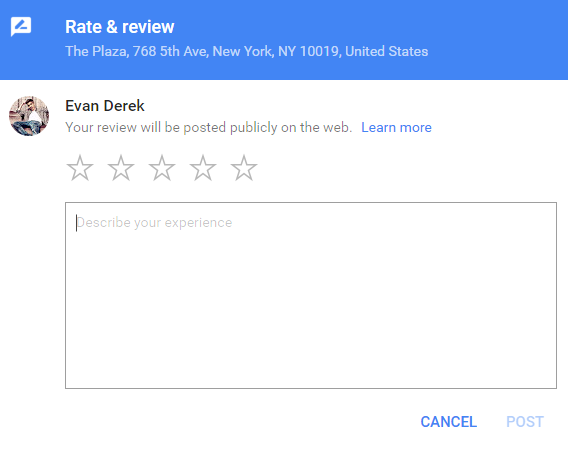 And then finally, here's how to leave a review on Google:-
Stars: – The stars are like a summary of your rating. 5/5 Means best, 1/5 means the worst. So rate the service or company according to your experience.
Text Box:- The text box is there so that you can explain why you've rated the service any no. of stars. Or well, you can just share your experience, the positives and the negatives of your overall experience.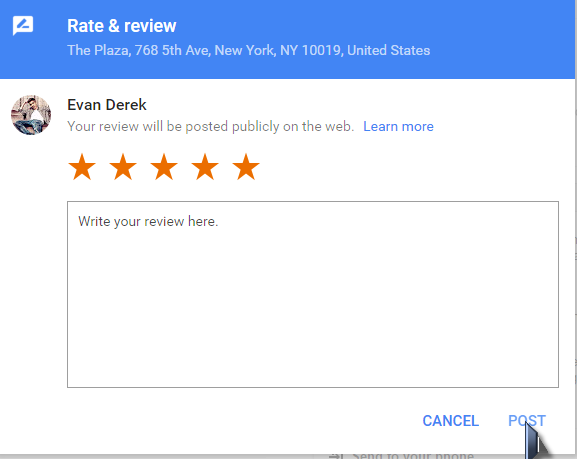 Hey, guess what, we're done! Yeah, you just successfully left a Google review, I don't think you'll ever have any confusion about how to write a review on google, huh? Yeah, I hoped so. Hope the piece actually helped.
Do you know you can measure distance on Google Maps? It is really convenient if you are planning a trip or useful even more regular commuting. See how you can measure distance on Google Maps.