Facebook is coming down with enough updates and customizations and hence I was forced to get this piece done on How to Change Nickname and Color in Facebook Chat.
Most of you don't even know that it's possible, but well it is. Facebook messenger allows a lot of customization, and it's not only "user-side" customization, it's mutual, meaning it's visible and in effect for both the sender and the receiver.
So if you've ever wondered How to customize Facebook Messenger with chat colors or How to change nicknames or chat colors on the web(or if it's even possible, let me tell you, it IS!) The traditional blue color chats are too boring and have become familiar right now, haven't they? We need something new, something fresh.
And what could be better than Facebook letting us choose what color we want for our chat messages!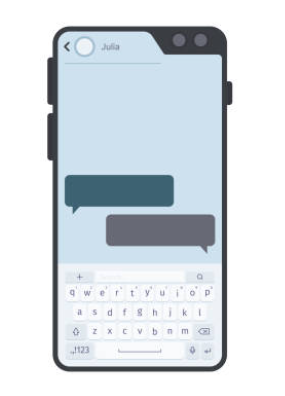 Some Basics About Changing Colour and Nicknames on Facebook:-
Colors are as you know the traditional chat colors, the blue ones in which our messages generally appear. Now they've been that way for a long time, a bit too long to be honest and we're growing bored of them.
While the "nicknames" I am talking about are custom names you can give to your friends. These custom names would not change the name of the friends' profile, but they would change the name for you and for your friend.
In short, it's like you guys are best friends and have secret nicknames, so you can use those nicknames on Facebook. The next time you get a message, the new nickname would be shown instead of the real name of the person in the chatbox. (Worry not, you'll understand when I explain it step-by-step).
Well, I think it's fair of me to let you know that changing the colors will affect both of the people. Meaning you and your friend, both will get the "color change" notification and will be using the new color.
Additionally, changing the nickname will be one-sided only. Meaning suppose your friend keeps your nickname as "Mr. X." It won't affect your profile in any way, just he would be seeing your name as Mr. X instead of your real name.
You don't need any specific kind of permissions, software or programs, or OS's to know How To Change Chat Colors And The Emoji Shortcut On Facebook. In fact, you can do it from your computers directly, no download is required.
Also, you can change individual chat colors for your friends. Meaning you can have different chat colors for different people in your friendslist.
Also in case, you're wondering if it's a third-party plugin or "Trick", let me tell you it isn't. It's not illegal either. It's an official Facebook feature launched by the original Facebook team and there's no download from any party required to do it. So yeah it's safe if that's what you're thinking about.
How to Change Nickname and Color in Facebook Chat:-
Okay so enough of the sweet talks, let me take you straight to the interesting part! I'll break this section into two parts. Changing "Nicknames" and Changing colors".
First, let's work on changing the NickNames.
In order to change the Nicknames for Facebook chat, you need to head to messanger.com. It's the official web version of Facebook messenger.
So yeah when you're inside messenger, click on the name of the friend whose nickname you want to change.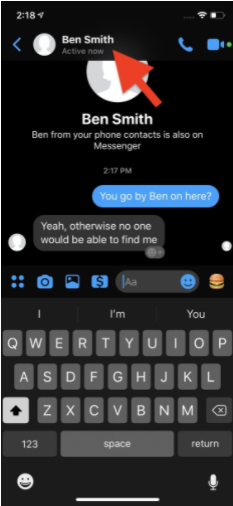 Then you should see an in-built option saying "edit nickname", click on it.
A popup box would come up, with the name of your friend and yours on it. Click on the name of the friend.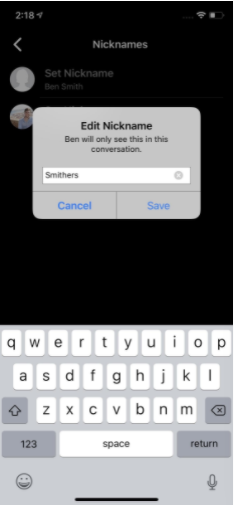 Enter your new nickname for the person, and click save on the screen. The nickname is set and you can see it in action right about now!
How To Change Colour In Facebook Chat:-
So the above steps were to show you how to change your Facebook nickname for a person, right? Let's work on changing the color now.
Proceed similarly to messanger.com and click on the name of the friend again whose chat color you want to modify.
Once you're in the chatbox, click on the Change color option on the right sidebar.
Choose a new color you'd like, and just click on it.
Done! Your Chat colors are changed! That's all you had to do.
How To Change The Default "Like" Sticker:-
Facebook by default has that "like" sticker on its chatboxes, right?
Yeah, that's the one I'm talking about. It's kinda boring, sending the same sticker, again and again, so yeah here's how to change it to something more interesting.
Again the process is almost the same. Proceed similarly till you reach the chatbox in messenger. Once you're in, click on the "Change Emoji" button on the right sidebar.
Now from the popup, just select the emoji you'd like for your conversation.
This will be your default sticker from now onwards. Meaning no more boring Like stickers.
Quick Links –
Conclusion | How To Change Nickname And Color In Facebook Chat 2023
So yeah that was it, folks, on How to Change Nickname and Color in Facebook Chat. In addition to that, I also listed out how to change custom emojis, right? I hope that's what you were looking for.
In case I missed something, do let me know via the comment box! Or in case something goes south, you can leave your question or problem down there too, I always make sure I'm answering them all.