PayPal is one of the easiest ways to give payments as well as to receive payments. It is used all over the world because it is so convenient to use and it makes our transactions so simple as well as extremely safe. PayPal is one of the biggest companies that deal with online payment. If you don't have a PayPal account yet, here is how to setup PayPal Account.
It is the best option for online shopping as well as for making payments online! It makes are transactions so much safer! By using the following methods and steps, you will be able to understand how to add money to PayPal.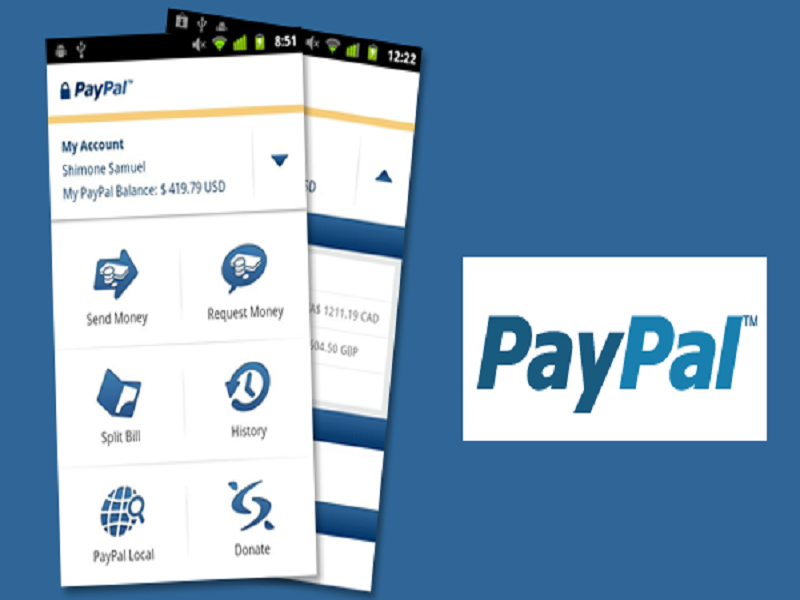 #1 How to Add Money to PayPal -Through Your Bank Account
Step 1. The very first thing you need to do is to link your bank account with PayPal.
Step 2. Log in to the PayPal account of yours and you will see that near the top of the page there is an icon. That icon kind of looks likes a wallet.
Step 3. Click on the icon.
Step 4. Click on 'Link a Payment Method'.
Step 5. After this, click on 'Link Bank Account'.
Step 6. Now you need to select your account type and enter the routing and account numbers and click on the 'Continue' button.
Step 7. Click on 'Add Bank Account'.
Step 8. Confirm the bank account. There are 2 ways to confirm it:
#1 The quickest way is through 'Online Banking'. Just click on the wallet again and hit 'Confirm' next to your added account and your account is confirmed in just some minutes.
#2 The other way that might take some days is that PayPal will transfer little amounts of money to your bank account so that it can confirm that your account is a valid account. This process is only needed if you do not have an online banking account.
Step 9. It is really essential that you have entered your bank account number properly so, please recheck before adding your bank account.
Step 10. Now that your account has been linked, you can transfer money from a bank account to PayPal. Log into PayPal, under your PayPal balance, there is an icon of 'Add Money'. Click on this icon. Now, select the bank account from which the money is to be transferred, enter the amount to be transferred and click on 'Add'.
Step 11. Transactions may take the time of some days to complete depending on your bank and your PayPal use. Click on the 'Activity' button on the top of the page after you log in to check if the transaction is done or it is not, and if your transaction is not made then click on 'transaction is processing' to be able to see the expected clearing date.
#2 How to Add Money to PayPal by Using PayPal Cash
Step 1. For this, log into PayPal.
Step 2. You have the option to select a retailer whom you can refer to when using PayPal cash. On the website, there will be a list of retailers, and you can choose the one which is closest to where you reside or in whichever area you prefer.
Once you select the retailer, you will receive an email with a barcode. You can print this or just use it by showing your smartphone.
Step 3. Now you just have to take this code and go to that retailer that you chose. Take the amount of cash that you want to deposit in your PayPal account and the retailer will transfer this money.
However, there is a service charge of $3.95 which you need to pay in order to be able to use PayPal cash. This process does not require processing time, and your money will be instantly transferred to your PayPal account.
#3 How to Add Money to PayPal by Transferring Money Between PayPal Accounts
Step 1. To pay for certain things and services you might have to use PayPal so by this method you will be able to transfer money through PayPal to other people. People prefer this method to pay for some services as PayPal makes payments extremely safe.
Step 2. Here as well you need to have your bank account linked and verified. The steps mentioned in method #1 can be referred to link the account.
Step 3. Now log in to your PayPal account. Click on the 'Send Money' tab and enter the exact amount of money that you want to transfer. Enter the email address associated with that person's PayPal account to whom you want to send the money. You work here is done. Now the money will be transferred in a few days.
Step 4. You can even request money through PayPal from other accounts if someone has not paid you on time you can just send a request. For this just log in to your PayPal account and click on the 'Request Money' tab and then enter the person to whom you want to send this request to, this person's email address as well as the amount of money that you want to request for, from that person.
Step 5. Now this recipient will receive an email which says that you request money from them and to make things easier for them, there are even instructions on how to use PayPal.

You even need to understand how to receive money from PayPal if someone sends you money
When someone sends you money, you will receive an email. Now you can log in and see the money and decide the further steps. You can use it in both ways, transfer the money In a checking account or you can just use the received money through PayPal.
Whatever you prefer.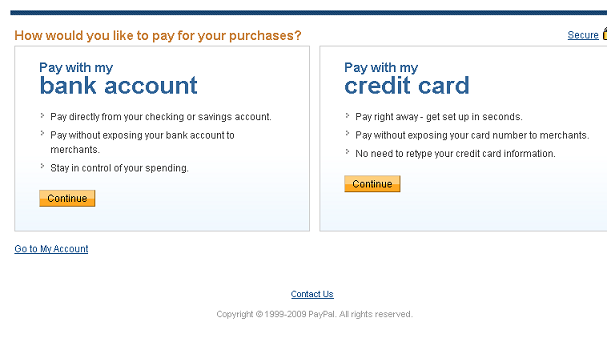 To Use PayPal, you can even link your credit cards and debit cards! You can link these two and the best part about using PayPal is that it makes all your transactions really safe as the places where you are using your credit or debit cards just receive your PayPal account number, and they will have no access to any information of your bank or your credit and debit card.
Now you know how to add money to PayPal account and your paypal account is now all set to send or receive money using Paypal. You can also get Paypal Prepaid card that you can use as the Debit Card.
Final Words
So this concludes our post of adding money to your PayPal account various methods. Here, we have covered the three easiest and convenient ways with which you can transfer money to your PayPal account, anytime.