People who use Reddit for fun may have noticed that you can't always see the posts and messages on Reddit.
You may have noticed that some of your posts and those of other users get deleted or are no longer available at the URL given. This could happen because people on Reddit act too quickly.
There is also the possibility of a Reddit administrator or moderator stepping in and decide that this is what should happen.
There are many reasons why posts get deleted, and people can argue about whether the content needs to have some value to get posted on Reddit.
Even if you delete a post, you can still get it back. But there are some tricky ways to see the posts that Reddit has taken down. This article will tell you how to see posts that have been taken down from Reddit.
How To See Deleted Reddit Posts? 2023
How to find posts and messages that have been deleted on Reddit
Reddit messages and posts can be restored with Removeddit
Removeddit's main goal is to store the posts from Reddit on their own website in real time. So, this unofficial service collects the posts that were taken down and helps you see them.
This service finds the deleted posts by figuring out how many posts are missing from the posts that can be seen using The Reddit API and the posts that have been collected using their own API. You can use Removeddit in three different ways, such as-
Visit the website of Removeddit:
If you can't remember the subreddit of a certain post or can't find it, you can go to Removeddit.com and scroll down the page to find it.
The URL replacement method:
You can use Removeddit.com easily by replacing reddit.com in the URL with removeddit.com. If you want to change the URL, you can do one of two things:
Subreddit search: Replace https://reddit.com/r/all with https://removeddit.com/r/all.

If you're looking for a specific post:  Replace https://reddit.com/r/all/post-name withhttps://removeddit.com/r/all/post-name.
If you go to the Removeddit website, you'll see a big red button on the "About" page. Bookmarklet is the name of this red button. This is a quick way to get to Removeddit that is optional. Even though you can still see a deleted post or message, you have to click the Bookmark right away. This will take you to Removeddit, where the page can be seen.
Recover deleted reddit messages and posts by using Reveddit
To use Reveddit, you need to do the same things you did for Removedit in I and (ii) above. But because Removeddit doesn't let you search users and their posts, many people prefer Reveddit over Removeddit. Reveddit can be used in two main ways, such as-
Visit the Website of Reveddit:
First, go to Reveddit.com. Then, in the pop-up window, type a Reddit username and search to find posts that users have deleted.
Through Browser Extensions:
You can search for "reveddit real-time" on Mozilla Firefox's Add-Ons or the Chrome Web Store page. As soon as you enable the extension, you will start getting emails about posts that have been removed from Reddit.
Google Cache can be used to restore deleted Reddit comments and messages
This method can be used with the help of Google's caching service. But this method works for the Reddit posts that were just taken down. To use Google cache to bring back deleted Reddit posts, you need to do a few things, such as-
Google.com offers a search engine for Reddit posts.

A downward-facing arrow will appear under the title of each post after you get the search results. The arrow must be clicked.

In the cascading list, choose the 'cached' option.

The Reddit post will be redirected to you.
Recover deleted reddit messages and posts by using Wayback Machine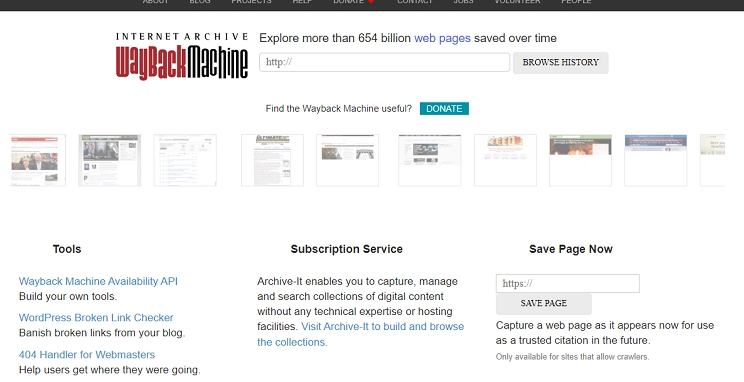 Wayback Machine is a great way to find deleted Reddit posts if you don't want to use bookmarks or go to different websites. This worldwide service was made to catch the millions of websites out there. If you want the Wayback Machine to bring back posts from Reddit that have been deleted, do the following:
Start by visiting Archive.org's Wayback Machine page.

A Reddit post URL or a subreddit URL must be entered here.

Click 'Browse History' to view your history.

You can use the calendar to find a specific page in time.
Quick Links:
Final Thoughts on How To See Deleted Reddit Posts? 2023
Now you know the most common ways to read posts that have been taken down from Reddit. Maybe you won't have to worry as much when you can't find what you're looking for. Removeddit might be the best way, but you will need to know the URL of the post.