How to setup Chromecast is today's topic of discussion, but before we move further and learn about setting up a chrome cast, I would like to illuminate some basic info on what is chrome cast, how to chrome cast, what are the prerequisites for chrome cast and then I'll walk you through the actual chrome cast setup guide.
So, are you ready to learn everything about Google Chromecast?? I'm sure you are! Let's get in the more on the topic.
What is Google Chromecast
Google Chromecast is a media streaming device, more like a dongle. If the word dongle doesn't ring a bell, it's a 2-inch long stick, which cost ₹3,399 on Flipkart and helps you stream anything from your mobile, laptop, mac, computer, tablet to an output device with an HDMI port.
Chromecast allows you to view every website, photo, youtube, movies, TV and more directly on your TV from the above-described devices. You can choose from over 200,000 TV shows and movies, and millions of songs, radio, and what not!
See Also: How to Watch Netflix on TV?
Pre-requisites For Chromecast
Before you proceed to buy Chromecast for you, make sure you fulfill all the prerequisites. Let's figure out what are the prerequisites to set up Chromecast.
#1. HDTV with HDMI port- HDMI port enabled HDTV is must to have. Without this, Chromecast would not connect to the TV. (Most of the HDTV produced in the last decade contains an HDMI port).   
#2. Wi-Fi connection- Wi-Fi connection is a must have to set up Chromecast. Chromecast functions over wi-fi only.
#3. Mobile device- Any Smartphone with Android version 2.3 or higher or iOS device having iOS 8 or higher , tablet, laptop or computer. You can check the more system requirements on the Google official requirements page.
How To Setup Chromecast:
Once you have all that you need to set up Chromecast, you are ready to setup and enjoy Chromecast.  Let's find out what are the steps involved to Set up google Chromecast.
Step 1. Plug in Chromecast into your TV
This the first step. Plugging in Chromecast to TV is not as simple as it sounds. It's not tough, though, but it do require a proper technique. First of all, put the dongle out of the box, there must be a USB cable along with a power adapter. Now use this USB to connect to the Chromecast and the TV, since the device it self-needs power.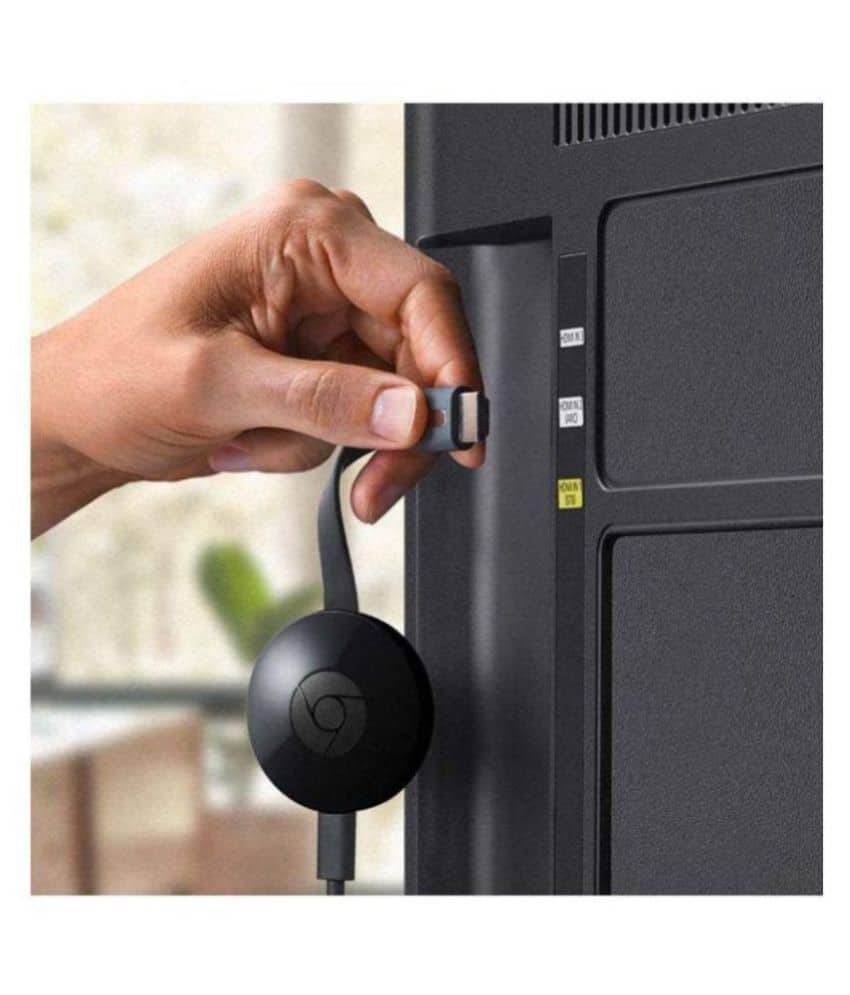 Plugin Chromecast to the HDMI port of the TV. Now insert one side of the Micro-USB power cable to the Chromecast and other to the USB port on to the TV. If there is no additional port available, you can input this USB cable to the wall adapter as well. Once you make the correct connection, you'll notice the light on the Chromecast starts to blink. It means you have done the correct connections.
Step 2. Download the Chromecast app:
One you have plugged in Chromecast properly to the HDTV, you need a google Chromecast download on your laptop, computer or mobile device. It is basically an app. For this, you need to visit to the setup page.
Once the app is downloaded, install it as per the instructions provided on your screen. After the installation of the app, you'll be asked to enter your Wi-Fi credentials. Make sure you enter the same network details, you use on your TV. Because having the same Wi-Fi connection is the must.
Step 3. Set up Chromecast:
With proper installation of Chromecast app, you are still not ready to cast anything on your TV. Google Chromecast extension download is still left. Open the google chrome browser and you'll see a blue Add extension button. Just click on it and install it as per the instruction on your screen.
After the installation, you'll get to see a small icon on the left side of your browser. By clicking on this icon, you can cast anything from your chrome browser to your HDTV.
Step 4. Watch and enjoy your favorite things on your TV:
To cast anything from your google chrome browser to your need, all you have to do is just visit the website, youtube or anything you want to cast on o your TV and touch/click that small icon on the top left on your browser.
The very next moment, your laptop screen will be mirrored on your TV screen. You can use the volume up and down keys on your mobile to operate the volume and other settings.
See Also: How to Watch HBO Go Without Cable?
Google Chromecast is really easy to operate with. There is not a long list of prerequisites. All you need is an HDTV, wi-fi, any smart device and of course, google Chromecast. Besides this, not even a remote is required to browse the entertainment. You can easily browse channels, adjust volume and operate Chromecast from the laptop, smartphone, tablet or any other compatible device.
After learning how to setup Chromecast, I'm sure you are convinced that how easy is to deal with Chromecast. Do let me know, how helpful was the guide to you!