Netflix is a popular video and movie streaming websites. It's one of the very first online streaming services which bring out your favorite shows and latest movies on your fingertips. Just Netflix subscription and internet connection on your phone/computer and you are good to go.
Netflix subscription usually allows us to watch movies on smart gadgets like smartphones, laptops, and computers. But there is a huge difference between watching your favorite movie on a 4″ mobile and watching the same movie on a 60″ smart TV comfortably.
All of us probably would prefer the second choice, being cozy on our couch and enjoying our favorite flix! But the question arises how to watch Netflix on tv??
How do you get Netflix on your tv and how do I get Netflix on my tv are some similar search terms people keep searching about. But like all other problems, we have a solution to this problem as well. In this guide, we will walk you through the steps on how to get Netflix on tv.
See Also: How to Watch TV Online?
To watch Netflix on tv, first, you need to sign up for it and get a monthly subscription to Netflix. The subscription cost you around $10 for HD and Ultra HD, which is a quite reasonable for a service like Netflix.
How to Watch Netflix on TV?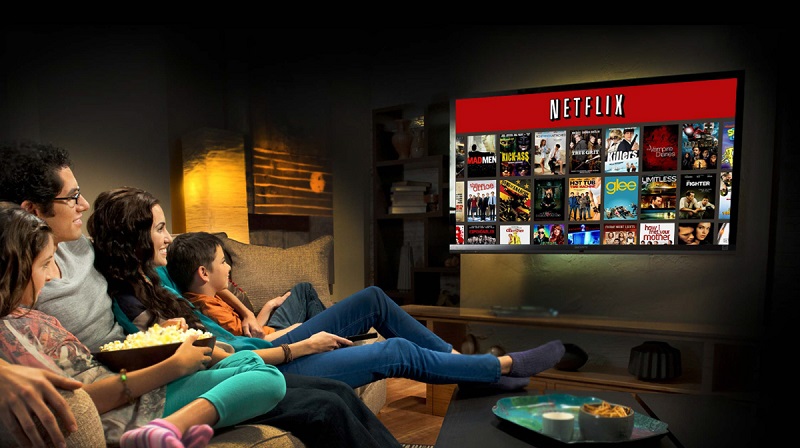 If you are thinking how to sign up for Netflix, then don't panic! Netflix sign up is a really simple process. Just visit Netflix official website, and you will encounter Join Free for a month button on the home page.
Follow the instructions provided and you are good to go. After getting the subscription, we can easily get Netflix on our TV. There are a number of methods for it. Let's find out what are they.
#Method 1: How to connect Netflix to tv via chrome cast:
Chromecast is the best way to get Netflix on TV. If you will establish a direct connection between your laptop/Computer and your HDTV via a cable, there would be a limitation of keeping your laptop or computer near your TV.
But if you will connect Netflix to TV via chrome cast, there won't be any such limitation. Moreover, chrome cast is highly cost efficient and won't cost you anything more than $45.
If you don't want to spend additional money on buying Google Chromecast, move to the second method.
#Method 2: How to get Netflix on your tv via desktop/laptop directly: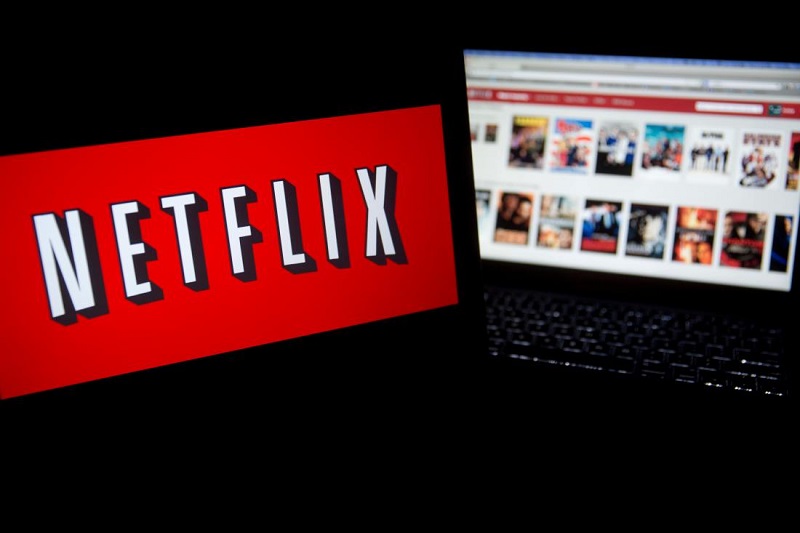 You can still get Netflix on your TV without spending any additional money directly via your desktop or laptop. It's an old-school method but comes out handy when you want to get Netflix on your TV.
To connect your laptop/computer to TV, you need to have an HDMI port on your TV(Most of the new models of TV already have that), an output port on your laptop or computer, an internet connection on your computer where you can run Netflix movies and shows and an HDMI cable.
If you fit in all the above-mentioned criteria, certainly its time for your to enjoy your favorite Internet Flicks on the big screen. Just turn on your laptop and computer, insert the cable to the output port of your laptop, and an input port to the TV, follow the instruction on screen and replicate your laptop/computer screen to your TV.
This way, you don't only get to watch Netflix movies on your HDTV but anything displaying on your laptop. Now coming to the method number three i.e getting Netflix via Game Console.
#Method 3: How do you get Netflix via video Game Consoles:
See Also: How To Find New Movies On Netflix
Video gamers get the chance to watch net flix on their gaming console. If you are also one of them and own Wii, Xbox or play station 3 and 4, you have the chance to watch Netflix movies without any problem.
While signing up for Netflix and subscribing it, you get to select the way you would like to watch Netflix movies and shows. Depending upon the gaming console you have, you get the app from Netflix and get to watch the eye pleasant movies of your choice.
#Method 4: How to get Netflix via Smart TV: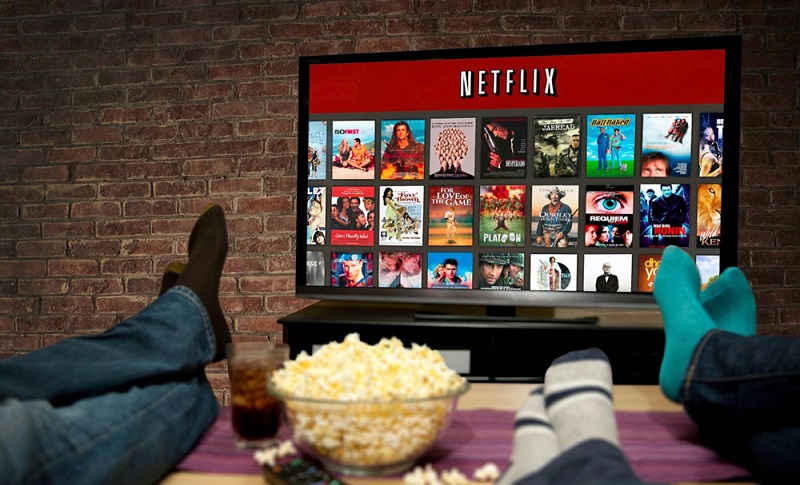 The fourth method which lets you get Netflix on TV is having a smart TV. Yes, if yours is a smart TV, most probably it comes with the pre-support of Netflix. You get to know about your TVs support towards Netflix in the documentation of your smart TV.
If your TV supports Netflix, follow the below steps to get Netflix on your TV.
Connect your smart TV to your home network either via ethernet or wifi.
Navigate through your smart TV apps, open Netflix out of them.
You'll be prompted to enter your Netflix credentials, enter your Netflix ID and password and log in.
Now navigate to your favorite TV shows and movies with your smart TV remote.
#Method 5: Internet-connected Devices:
All the Tv gadgets which can be connected to the Internet are liable to connect to the Netflix. Big brands like LG, Sony, and Phillips now comes with the advanced support for Netflix. They have introduced gadgets like blue ray, HDTV sets which come preconfigured with Netflix.
This is probably the easiest way to get Netflix on your TV. You don't need any additional device like chrome cast nor any USB cable. Now coming to the 6th method.
See Also: How to Clear Netflix History?
#Method 6: Apple TV, Roku, and Amazon fire TV:
Apple TV, Roku setup box, and Amazon fire TVs are some other devices to cast Netflix to your TV directly. Establishing a connection between your TV and Netflix is really simple using such gadgets.8
Netflix is an extremely flexible online streaming service with more of the benefits than limitations. One of such limitations was getting Netflix on TV.
After reading this guide, I'm sure you are able enough to overcome this limitation and have successfully managed to learn how to watch Netflix on TV.
You can drop the comment below in the case of any doubt and query, we will reach out to you ASAP. And if the guide was helpful to you, feel free to show your courtesy by sharing it on your social accounts.